Most people think that succulents are only happy in warm, sunny climates and that they don't tolerate the cold very well at all.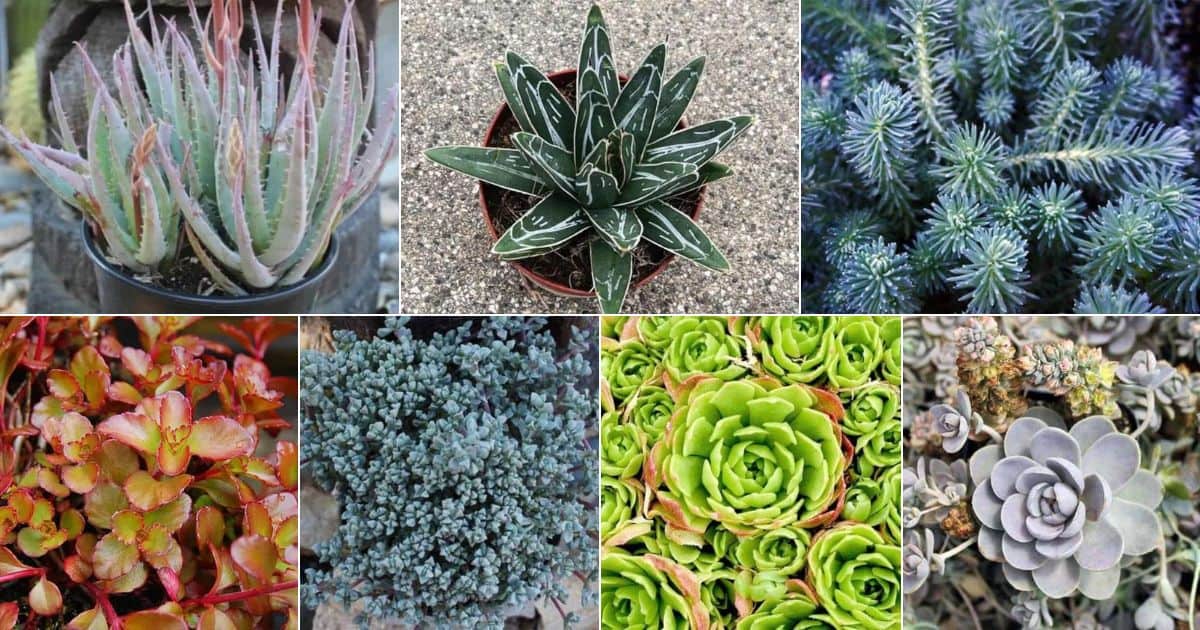 While this may be the case for tender succulents, there are many hardier species for people that live in colder geographical locations.
These succulents are particularly great because you can keep them outside year-round! They'll do better in the ground than in a pot, though. For more tips on keeping succulents outside in chilly weather, check out this article about overwintering your succulents! If you're not sure about hardiness and zones and whatever - look at this neato guide.

Below we list some great succulents that'll survive snows and frosts alike. Check 'em out!
Read Also: 11 Pretty Pink Succulents
Jump to:
Best Cold Hardy Succulents
1. Queen Victoria Agave – Agave victoriae-reginae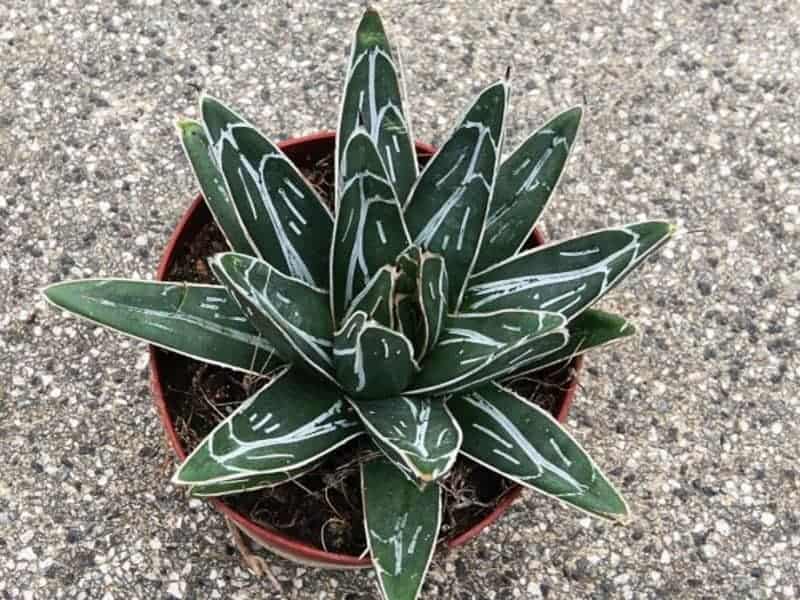 Buy it from:
Hardy to an impressive 10°F when kept dry, the Queen Victoria Agave thrives in full sun during the summer and winter months. Keep it in bright sun to maintain the formation of a tight rosette shape. It's drought-tolerant once established and requires minimal care. Upon blooming, it produces delicate, cream-colored flowers. This slow-growing succulent is often a solitary plant, although it can produce offsets for propagation.
Read Related Topic: 9 Vibrant Purple Succulents
2. Hens and Chicks – Sempervivum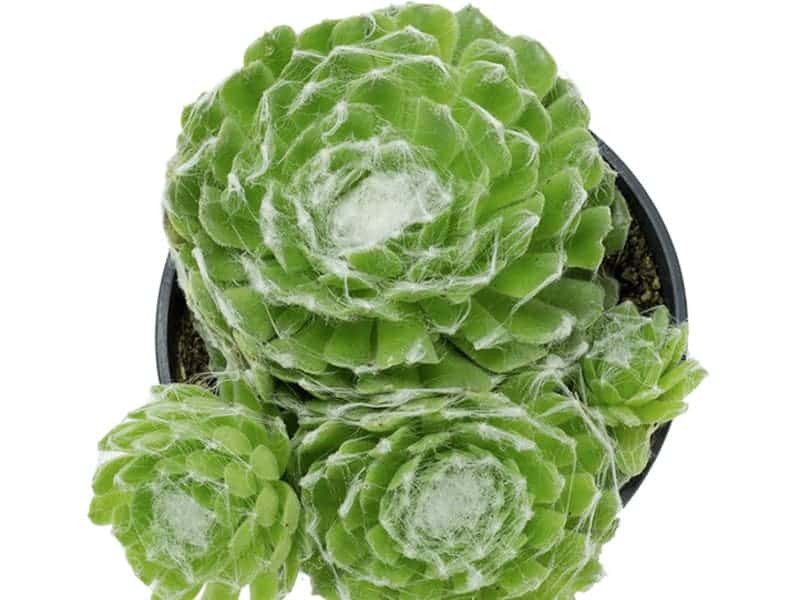 Buy it from:
Likely the most cold-hardy succulent on the list, the ever-popular Hens and Chicks (a catch-all phrase for the whole genus) are pretty much all frost-resistant. Many of them are tolerant of an incredible -30°F.
Growing with little-to-no attention in full sun or shady areas, the only real requirement is keeping the soil surrounding the plant well-drained to avoid rot due to over-watering. With a huge range of colors and shapes to choose from, you're sure to find one of these to be the perfect addition to your colder-climate garden.
Read Also: 9 Outstanding Orange Succulents
3. Pink Ice Plant - Lampranthus deltoides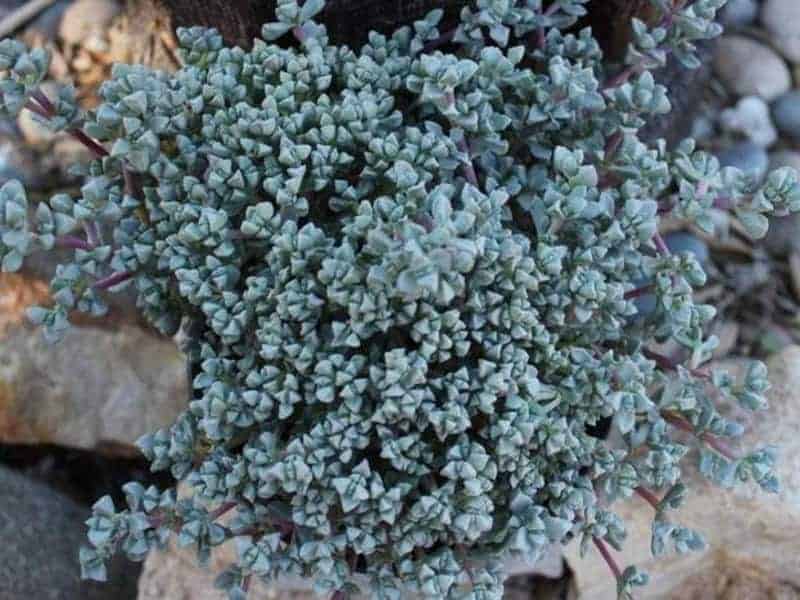 Buy it from:
The sizable Pink Ice Plant can grow up to a foot tall, spreading its dark pink stems anywhere from 2-3 feet. The distinctive leaves, often with reddish teeth, create a dense visage, and the delicate flowers bloom a very pretty lilac during late spring and early summer and have a sweet fragrance to them. While it is cold-weather tolerant, this succulent is a little happier when covered and protected from frost in the winter months.
4. Chinese Dunce Cap – Orostachys iwarenge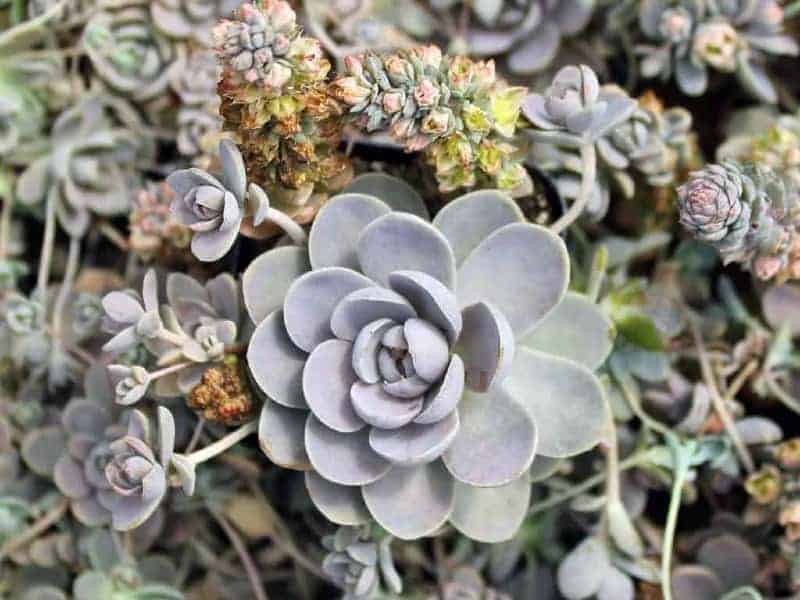 Buy it from:
Bestseller No. 1
Bestseller No. 2
Sedum dasyphyllum Major Corsican Stonecrop (4 inch)
We guarantee plant's safe arrival otherwise we will refund or send you a replacement plant
The creeping selections of Stonecrop are excellent groundcover plants, particularly for hot, dry sites. This species forms a...
Clusters of white star flowers appear in early summer. A fast grower, this is best kept away from slower alpine plants. Takes...
Almost like growing three plants in one, the Chinese Dunce Cap starts off as a low, densely spread mat that bursts into an array of conical, silvery-lavender spires and continues to grow upwards of 6 inches during the summer and fall months. Producing tiny flowers, the succulent dies after it blooms, but is incredibly easy to propagate and often creates its own offsets that prevent the plant from dying out altogether.
5. Blue Elf – Aloe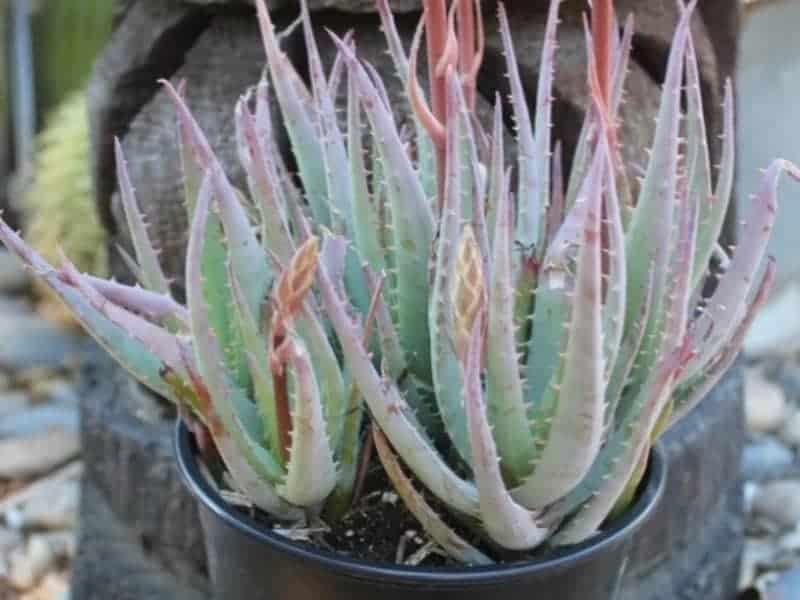 Buy it from:
The Blue Elf is an interesting plant because we know it's a hybrid... just nobody is sure what its parents are! It's a popular landscaping plant nevertheless.
Sun-tolerant, cold-tolerant, and drought-resistant – the Blue Elf is an all-around gem of a plant that thrives in many different conditions. Forming upright stems of blue leaves, at maturity this impressive plant can grow up to 18 inches tall and 2 feet wide. Hummingbirds love this plant, which blooms beautiful orange flowers in late winter through to early spring, providing a much-needed dash of color in cold climates.
6. Parry's Agave – Agave parryi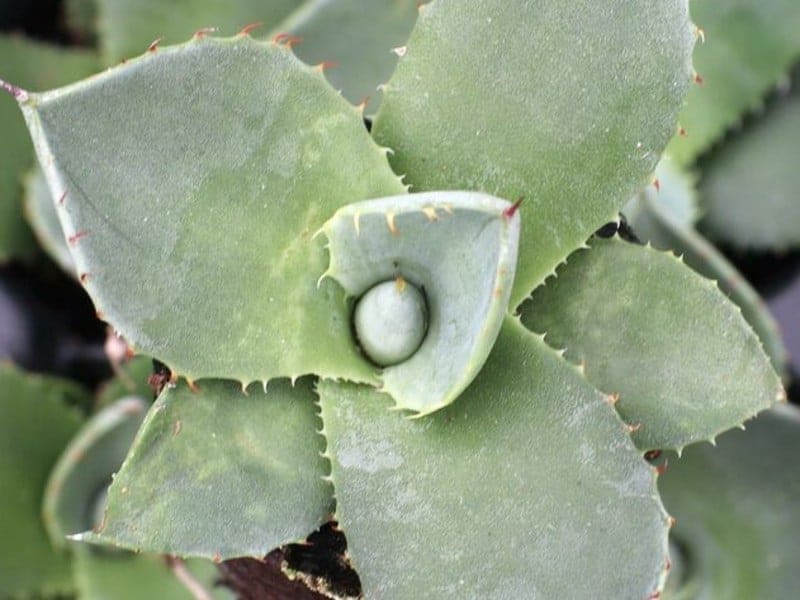 Buy it from:
Highly prized due to their rosette presentation that resembles an artichoke, Parry's Agave has delightful gray-blue leaves with maroon-colored tips, making this succulent a striking addition to your outdoor garden. It's cold-hardy to 0°F and produces an incredible 12-foot stalk with bright yellow flowers when it blooms at maturity. After blooming, the plant dies, but it can easily be propagated with both offset and seed.
7. Bronze Carpet – Sedum spurium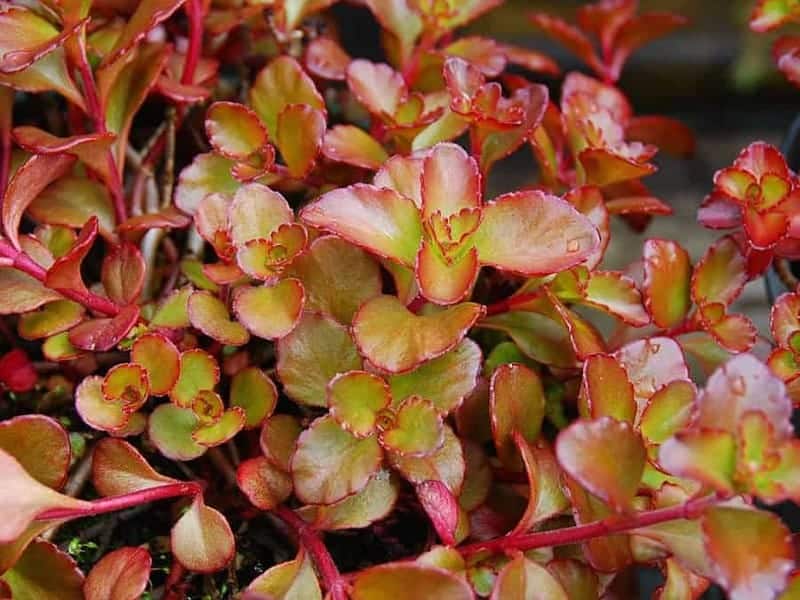 Buy it from:
Hardy enough to be grown in Hardiness Zones 3-9, the Bronze Carpet succulent is the perfect border plant. It grows to a maximum height of about 6 inches but spreads up to 24 inches, making it a colorful filler as it creates a mat of stems and leaves. This succulent is green with red edges, but as the seasons change it takes on a bronze color and produces small pink flowers when it blooms in the spring.
8. Blue Spruce – Sedum reflexum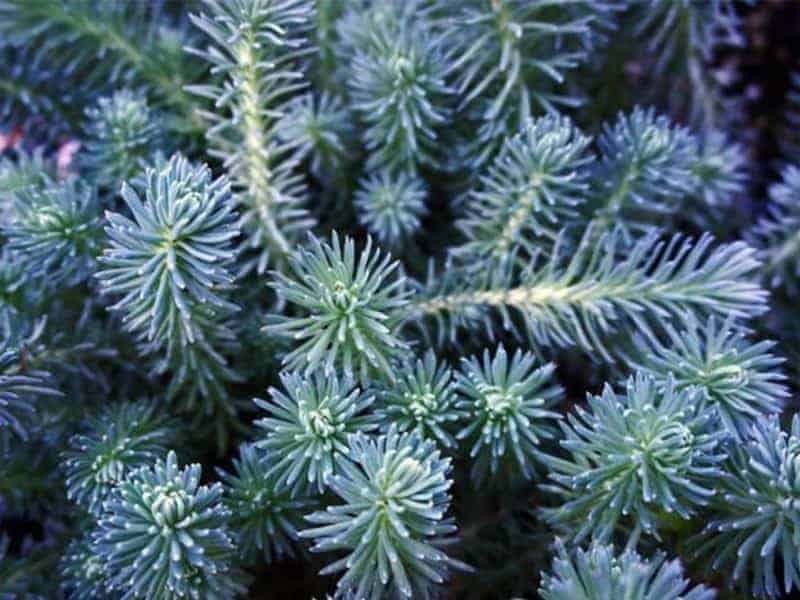 Buy it from:
As the name suggests, the Blue Spruce has a furry, fern-like structure that changes color throughout the year. During the spring and summer months, the tall, 10-inch stems and leaves have an almost lime green brightness, turning to a golden or bronze hue during the colder months. This succulent does not always produce flowers, but when it does they are bright yellow appearing in the springtime.
9. Powder Puff Cactus – Mammilaria bocasana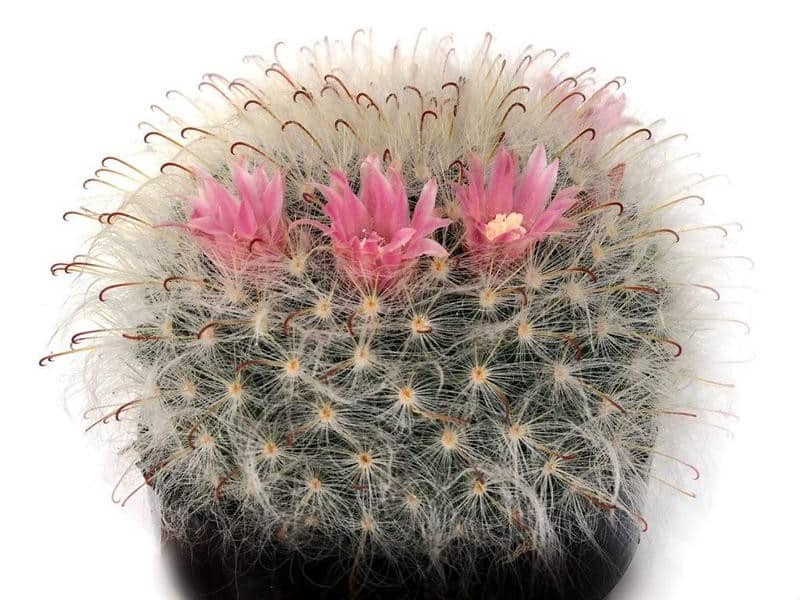 Buy it from:
Uniquely beautiful, the Powder Puff Cactus appears delicate but can withstand temperatures as low as 10°F. When in bloom, the flowers range from creamy-white to yellow and pink, creating a halo-like appearance of color. The white, hair-like spines give this cactus a charming look and the small size means it can be used as a pretty filler plant in outdoor containers and flowerbeds. Be sure to keep this cactus in a bright spot with plenty of airflow and well-draining soil.
10. Rosularia platyphylla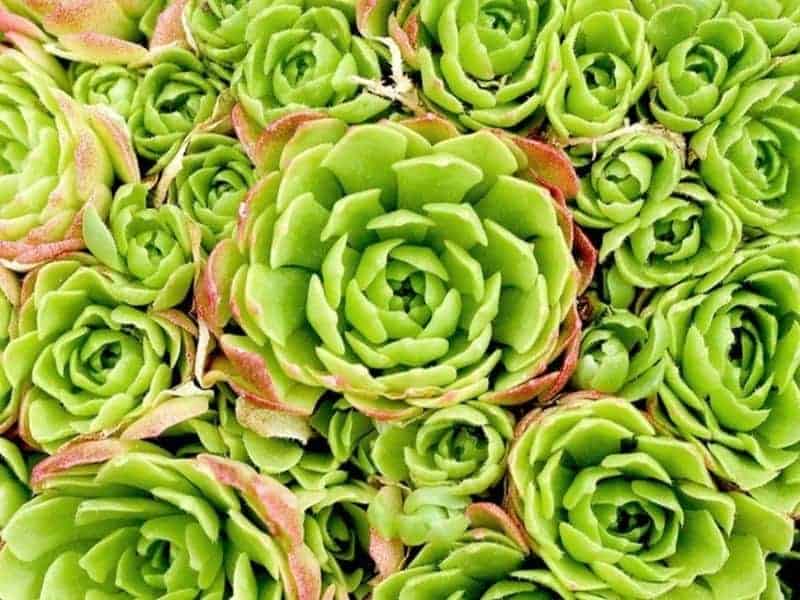 Buy it from:
Small and extremely easy to care for, the Rosularia platyphylla succulent does best when left alone to grow. It is susceptible to rot if the soil is particularly wet, so when planted outside, the soil should be well-draining and of a sandy mix. While quite slow-growing, it spreads quickly, forming dense rosettes of lush green leaves measuring up to an inch in diameter. Its flowers grow on upward stems and are often white or ivory-yellow in color.
11. Lace Aloe – Aloe aristata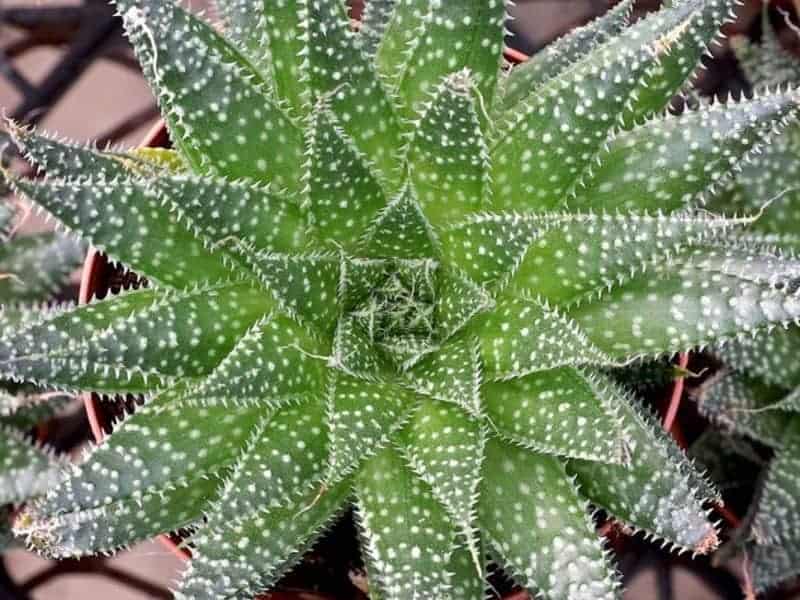 Buy it from:
Stemless and growing in a dense rosette formation, the Lace Aloe or Torch Plant produces dark green leaves with white margins and teeth. At 12 inches tall, this cute succulent blooms with delicate orangey-red flowers in the fall. It's a very easy plant to take care of, and while it is hardy down to an impressive 5°F, it's advisable to keep it at warmer temperatures during the winter.
---
That's our list of the top cold hardy, frost-resistant succulents! Want to browse more? Mountain Crest Gardens has an extensive, dedicated hardy succulents section!
Cold Hardy Succulent Buying Guide
Shopping around for cold-hardy succulents is a lot of fun, but there are a lot of factors that you need to think about before making a purchase. If you find that your succulents are always dying, or you don't know how to tell a strong hardy succulent from one that is a little weak, then this guide should help you.
Even if you know which cold-hardy succulent species you want to go for, there are some tell-tale health signs that need to be spotted before you finalize your purchase. I hope you enjoy learning more about what makes a healthy succulent!
Color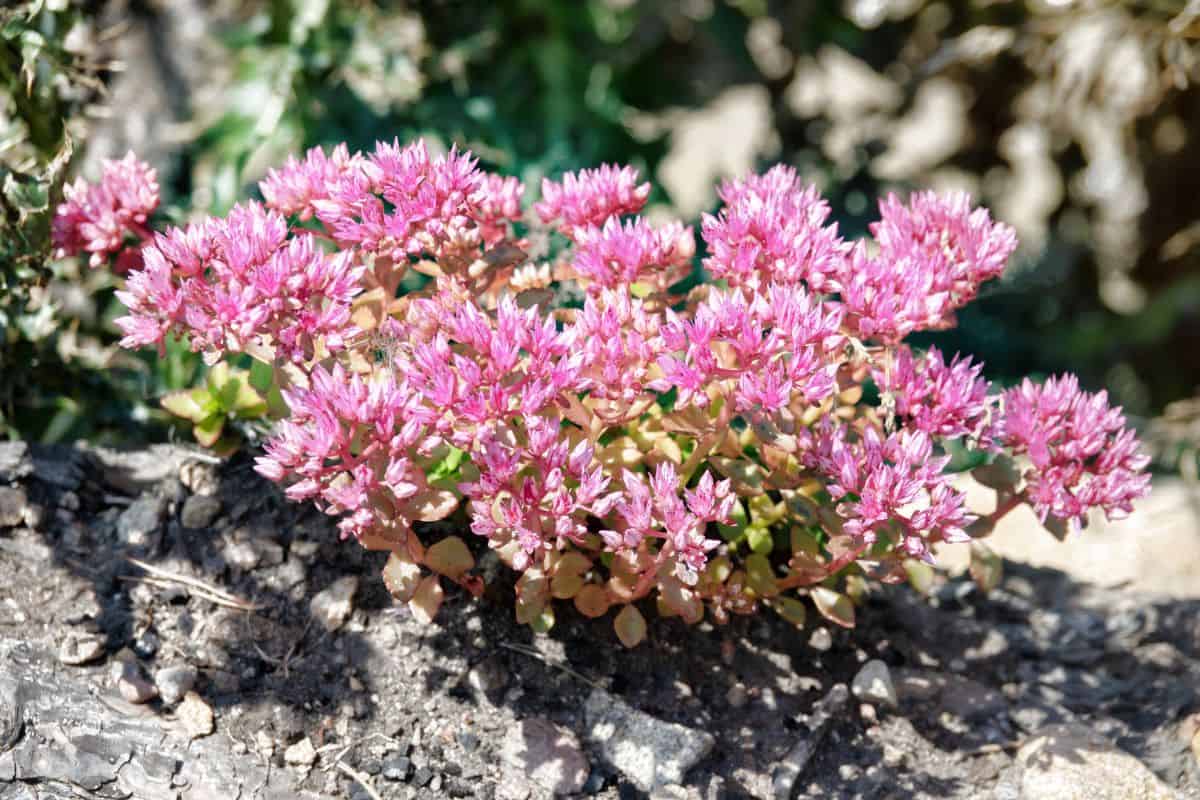 What color is the succulent species that you are considering? Most succulent plants are a vibrant green color, but some are deep purple, red, and even blue.
Compare the color of the succulents with images of healthy succulent plants of the same species online or from catalogs. Once you have established that the color is right for the species of succulent, look for signs of yellowing or browning. Yellow or brown leaves are signs of serious root conditions or diseases.
Texture
Even cold-hardy succulents can get frostbite. Succulents store their water supply in their leaves, being exposed to extremely cold weather and below-freezing temperatures will cause the leaves to freeze. Frozen leaves may split, which will cause permanent scarring and will change the texture of the leaves permanently.
Sunburnt succulents will also become permanently damaged. This too will change the texture of the leaves permanently. Check potential plants for signs of scarring before purchasing as these scars show that the plant has been put under pressure previously.
Top Tip: The best way to get rid of scarring is to prune and remove damaged leaves. Succulents can't repair scarring, so the only way to get rid of it is to remove it.
Roots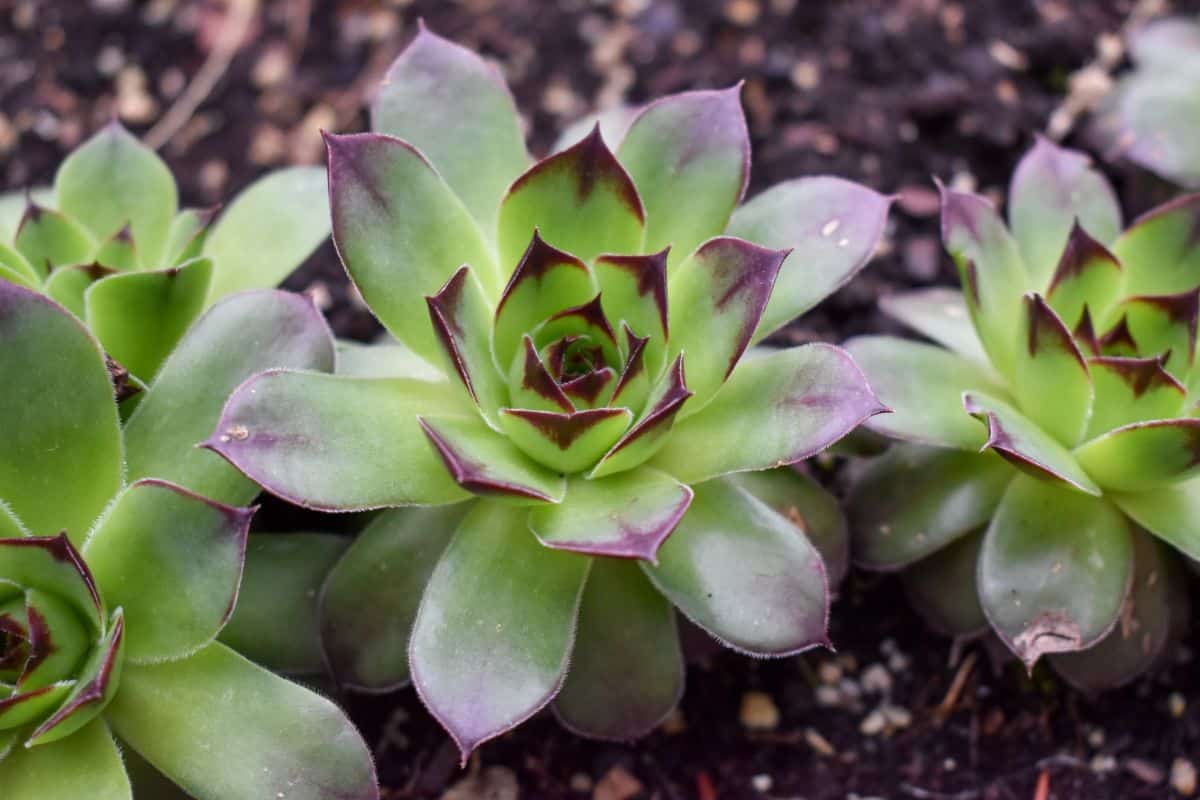 You should only purchase succulents that have well-established roots. To check the quality of the roots, turn the succulent out of the pot and examine the root structure.
If the soil and the roots stay in a tight pot-shaped mass, then the roots are well established. If the solid crumbles in your hards to reveal just a couple of root strands, then the roots are not well established.
Garden centers often sell succulents grown from propagating older plants, so although they may look mature, their root system isn't. This is also the case for succulents grown from offsets.
FAQ:
Can cold-hardy succulents grow in rock gardens?
Yes, they can! Cold hardy succulents can be grown in rock gardens and look wonderful as ground covers.
Are there a lot of succulent plant varieties that are suitable for a winter garden?
There are lots of succulent species that grow well in a winter garden. If you get a lot of frost or snow, you should plant your outdoor succulents in pots or containers and bring them inside when the weather gets too cold.
Do you need a lot of experience to look after cold-hardy plants?
No, in fact, hardy succulent plants are the easiest varieties to look after. Cold hardy succulents are very easy to care for; just make sure you check up on them regularly to ensure they are in good condition.
What climates do cold-hardy succulent plants thrive in?
Cold hardy succulents thrive in mild conditions; however, they can grow slightly colder or slightly warmer climates. Just make sure your succulent doesn't get exposed to extreme weather for a prolonged period of time.