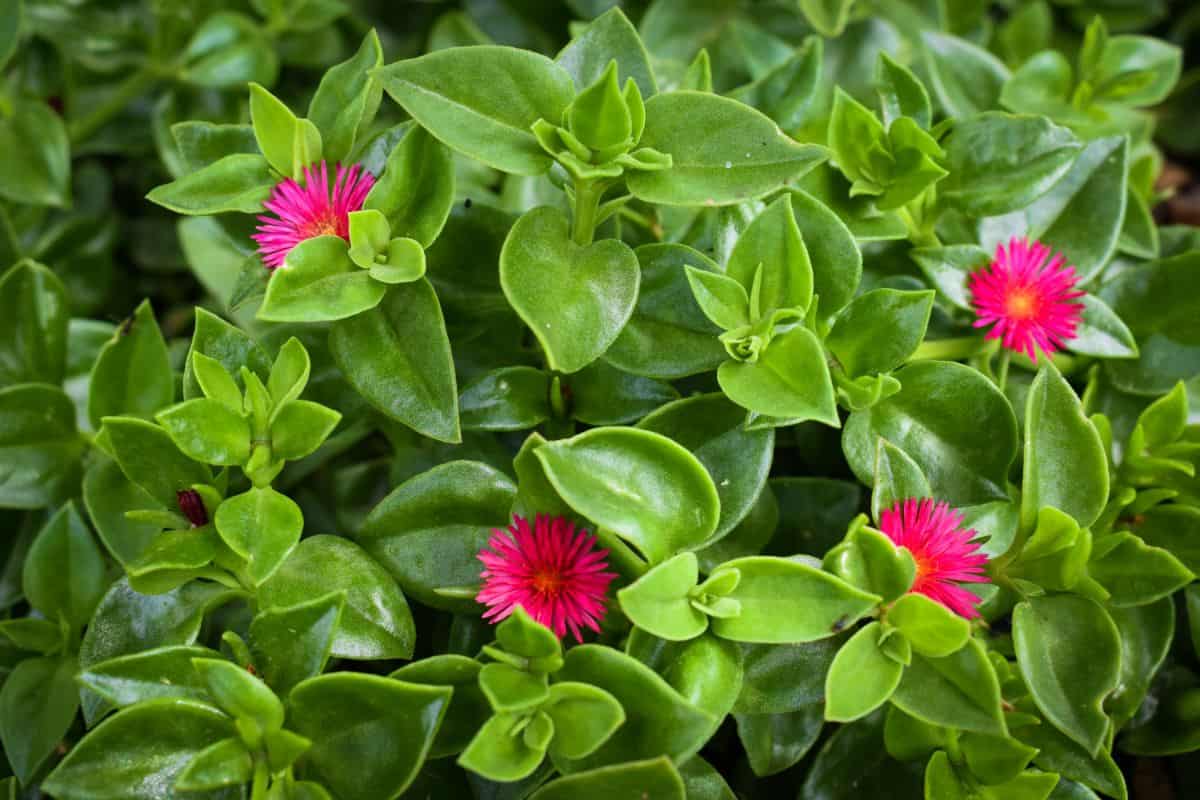 Any person will know that combining basic design elements with plants results in pleasing aesthetics. That is why many property owners are showing interest in baby sun rose succulent propagation.
These heart-shaped succulents have captured plant lovers' attention because of their beautiful blossoms. Apart from that, its easy propagation and convenient maintenance requirements make it an excellent choice for many.
If you want to use this for groundcover, hanging baskets, or other purposes, we are here to help. We have prepared essential information about the plant and the proper propagation procedures you should follow.

Jump to:
Getting To Know the Baby Sun Rose
| | |
| --- | --- |
| Name: | Mesembryanthemum cordifolium |
| Soil: | Sandy, well-drained soils |
| Blooming: | Late summer through early spring |
| Light: | Full sun to partial shade |
| Water: | Enough time for the soil to dry out between waterings |
| Propagation: | Cuttings or seeds |
The baby sun rose is a type of succulent that is popular for its diverse uses. Its maintenance and upkeep are a breeze, even for busy property owners.If you are dying to find out how to propagate it for all your different needs, it is best to know the basics.
What Are Its Basic Characteristics?
This sprawling plant develops a dense mat that grows in flat bunches along the ground, with a height ranging from six to twelve inches. It bears small, pinkish-purple to reddish-purple button-like blossoms with yellow centers and vibrant green, heart-shaped, succulent leaves.
It grows from early spring to late summer. Bees get attracted to its flowers, which open throughout the day and close at night.
You can use this to cover a bank, a retaining wall, rock gardens, containers, or hanging baskets. You can also see that some use it to cascade down a wall or to wrap around boulders.
The flowers and heart plant are native to South Africa's eastern coastal regions.
Why Propagate the Baby Sun Rose?
Plant propagation is a valuable skill to have because you can make many fresh plants for your garden. This lets you save time and money instead of spending more on buying them from a nursery.
Bestseller No. 2
Plant propagation also provides you a sense of accomplishment in knowing you created plants of your own.Many unique plants like the baby sun rose are difficult to come by in nurseries.Hence, propagating them on your own can be a great way to get more of them.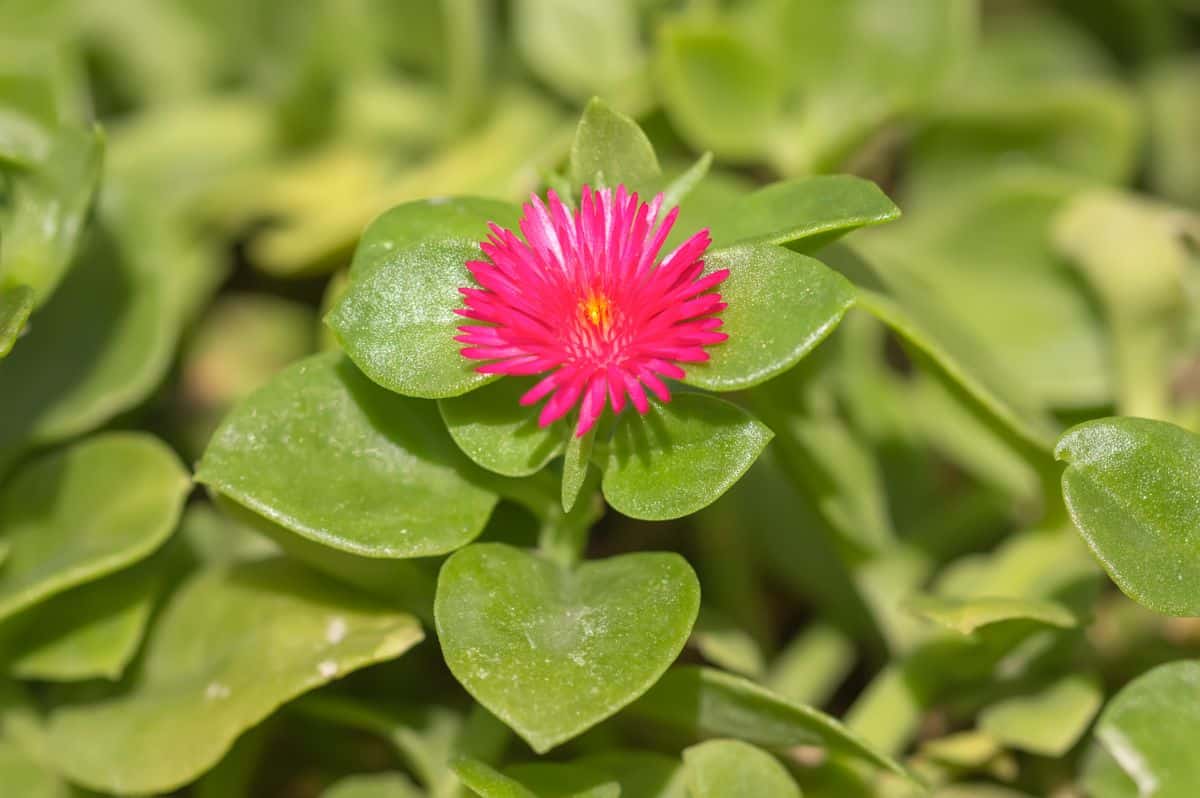 Buy it from:
Baby Sun Rose Propagation Techniques and Tips
There are several methods to propagate the baby sun rose successfully. We have outlined a couple of ways on how you can do it on your own.Feel free to choose one among the options and determine the best fit for you.
The Four Methods
The four recommended methods for propagating your baby sun rose are as follows:
1. Propagation Using Leaves
When using leaves to propagate the baby sun rose, gently take a leaf from the mother plant. Go for one that has no remaining stalk since the goal is to get a healthy leaf. In this way, your propagation has a higher chance of working.
When doing this, allow it to be callous for a few days before replanting. Go forwell-draining soiland make it a habit to water it as soon as it dries out.
2. Propagation Using Cuttings
When doing this, make sure to cut a leaf from the mother plant carefully. Always choose the strong branches.
Cut the branches' lower end in three- to five-centimeter sections using a clean knife or scissors diagonally. Place it in a cool and well-ventilated area if you plan to set it aside for a bit.
Then let it callous for a few days before replanting. Always go for well-draining soil and remember to water it when the soil dries out.
3. Propagation Using Offsets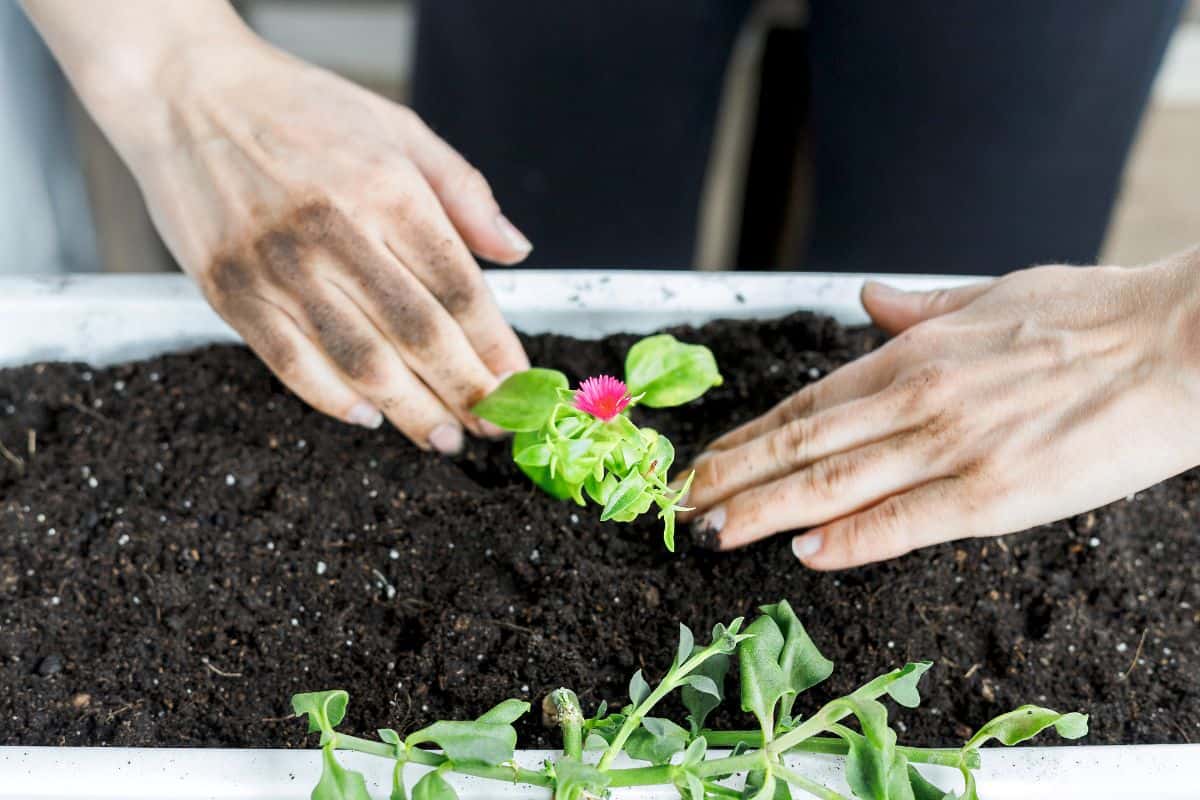 If you want to use this method, you may have to wait several years. This is for the primary plant to generate an offset before you can propagate from it.
To start the process, remove the offset from the main plant using a sharp knife. Get rid of the extra soil from the offset after removing it.
Allow it to develop callous for a few days before replanting. Go for well-draining soil and water it, so it doesn't dry out.
4. Propagation Using Seeds
This succulent is a slow grower, so using seeds to reproduce it is not usually advised. But if you plan to do it, you can start by planting the seeds in a well-draining soil combination.
Perform the propagation in an open-air setting. However, you can do it indoors if you live in an area with a cool climate.
Things To Remember When Propagating Baby Sun Rose
Every plant has unique requirements in terms of watering, propagating, or growing. If you are planning to propagate the baby sun rose in your residential or commercial space, make sure to take note of these.
Apply Proper Watering Techniques
To make sure it remains healthy and at its best, always remember to apply proper watering techniques. This plant does not do well in an excess amount of water. Overwatering the plant may cause it to deteriorate over time, so you can opt to do the soak and dry method for this one.
Ensure There's Enough Sunlight
For the best results, plant this in an area where it can have access to the sun.As shown in its name, the baby sun rose grows best under partial or full sunlight.
The best place is to propagate it outdoors if you are in a warm or tropical area. If you reside in a wet or cold setting, it is best to grow them indoors.
Propagating You Baby Sun Rose Succulent
The best thing about propagating this lovely plant is its uses.You can utilize it for groundcover or a part of your property's design or aesthetics without spending much. Whether you are a long-term or newbie plant enthusiast, anything is possible with the right amount of skills and resources.
Baby sun rose succulent propagation can be a daunting thought at first.However, this can be pretty easy if you read and understand the basics and carefully follow the steps. Just make sure to choose the propagation method that is most suitable for your setting and desired outcomes.