Flapjack Succulent Plant Profile
If you are looking for a unique and interesting-looking succulent, flapjack succulents are certainly a great plant to go for. The official scientific name for flapjack succulents is kalanchoe luciae, bit of a mouthful, huh? For the purpose of this article, we are going to refer to this magnificent and striking plant by its nickname.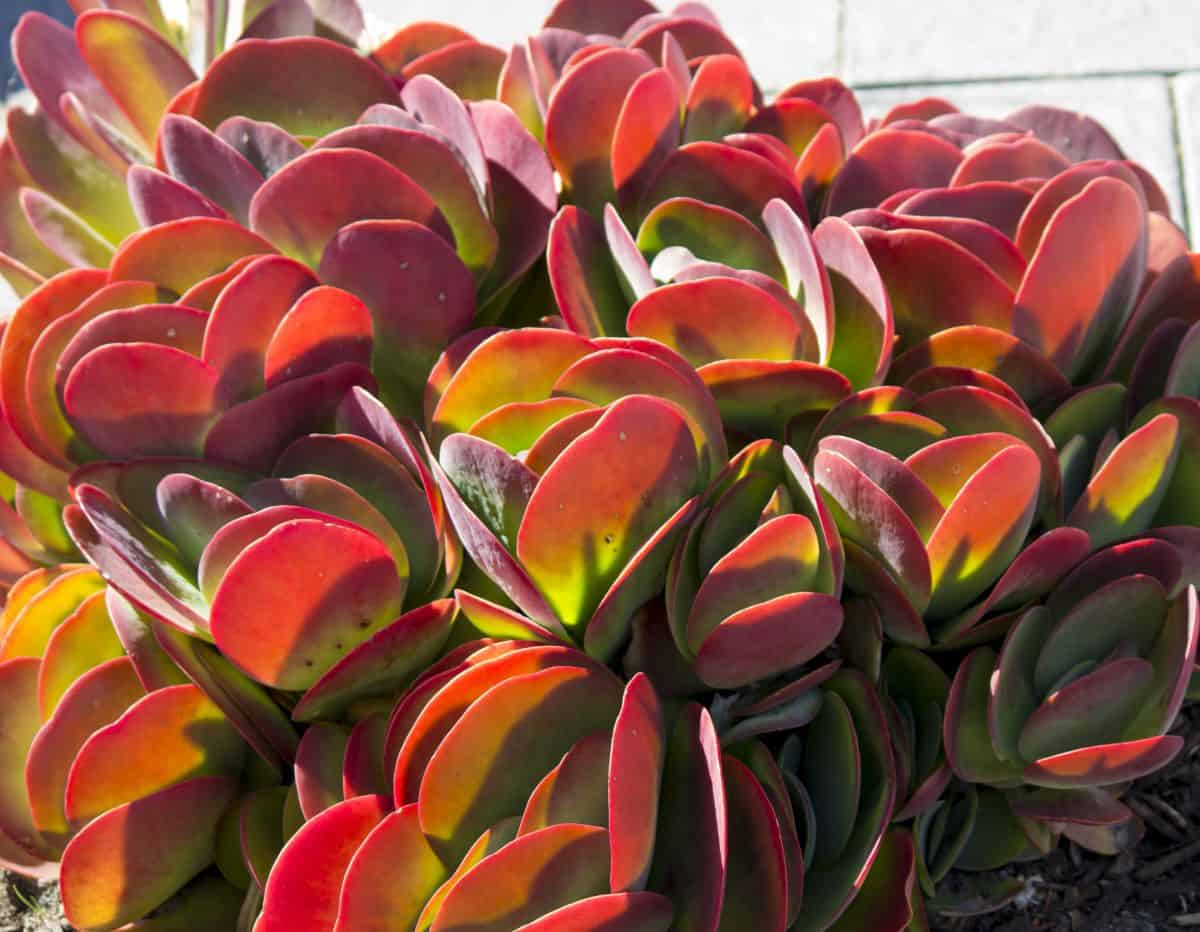 Jump to:
A Striking, Fast-Growing, Drought-Resistant Species
| | |
| --- | --- |
| Name: | Kalanchoe luciae |
| Soil: | Well-drained soil |
| Blooming: | Spring |
| Light: | Partial or full sunlight |
| Water: | When the soil is completely dry |
| Propagation: | Stem tip or leaf cuttings |
Many people introduce succulents into their home for two reasons; they are stylish and individual looking plants, and because they are super low maintenance. Although this plant is incredibly easy to care for, lots of succulent growers are baffled when their plant dies or stops growing.
If you are looking to learn how to grow flapjack succulents to their full potential, then you have come to the right place. I have put together an easy to follow care guide for you to use and some interesting facts and tips about succulent plants.

How to Grow Flapjack Succulent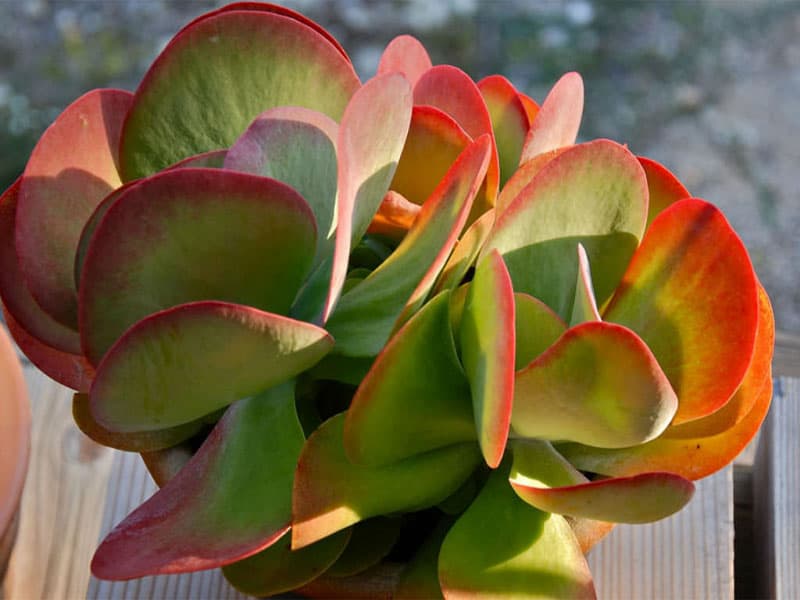 There are over 60 families of plants that contain succulents, so you can imagine how many types of succulents there are in the world. Mainstream interior design trends have led to succulents being a chic and fashionable plant to grow at home.
Succulents are generally easy to care for, and their care doesn't vary much from plant to plant. However, it is important to follow a care guide that is specific to the type of succulent you wish to grow to ensure you aren't making any unnecessary mistakes along the way.
Follow the ultimate flapjack succulent care guide below to guarantee your succulents health and to keep it looking aesthetically pleasing:
Light
Bestseller No. 1
Bestseller No. 2
Flapjack succulents need to be in partial or full sunlight for at least six hours every day. A lot of people make the mistake of placing their succulent in part of the house where it looks great but does not get enough sunlight. If you live in an area that stays sunny throughout the winter, your succulent will develop beautiful red tips on its leaves. If you want to grow your succulent outside, you will need to protect your succulent from direct sunlight during the hottest times of the day to avoid damaging its leaves.
Soil
Always plant your flapjack succulent in well-drained sandy soil. If you bought your succulent from a garden center, do not assume the soil it came in is the best soil type for it.
Don't be tempted to plant your succulent in pre fertilized potting soil as the soil will be too dense for your succulent, and you run the risk of planting your succulent in soil that contains the wrong fertilizer for your plant. Make sure you plant your succulent in a pot with great drainage and that you use porous soil.
Water
You can imagine how little water flapjack succulents need considering they are native to South Africa and Namibia. These plants are found in deserts and are therefore drought-tolerant.
Drought-tolerant plants are actually rather hard to water correctly because they are so low maintenance. During the winter, your plant may go for weeks without needing to be watered, and that is ok!
Always check the soil before watering your plant; if the soil is completely dry, your plant needs to be watered. Don't be tempted to water your plant if the soil is wet or damp as you could drown your succulent and cause its roots to rot.
Temperature and Humidity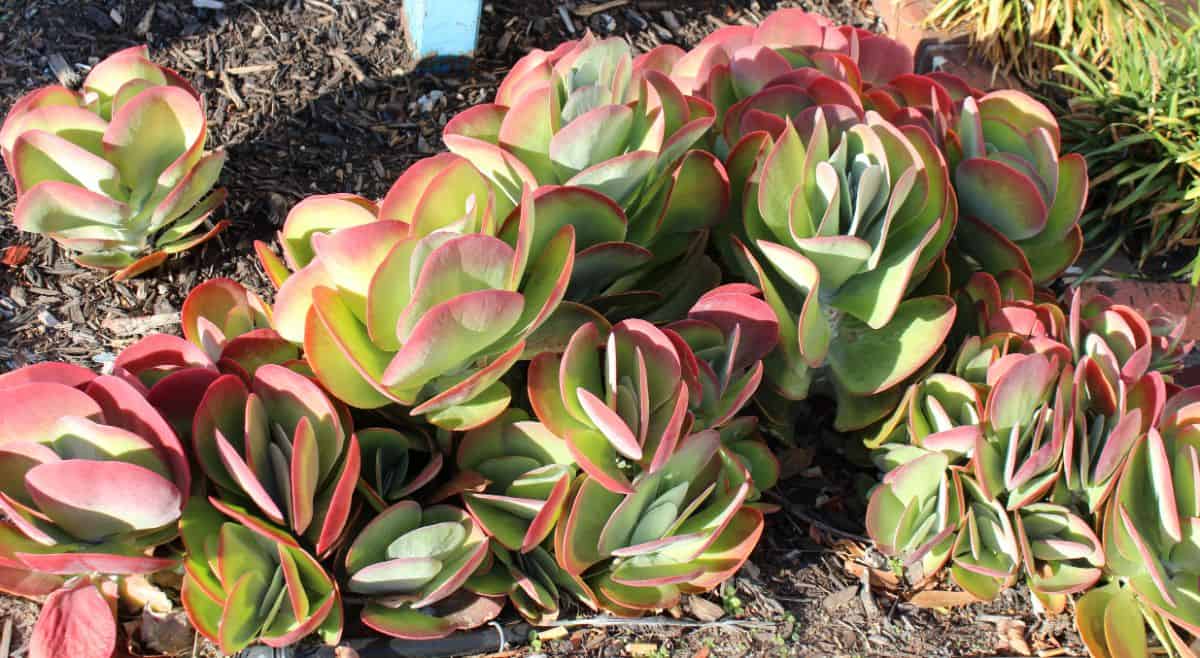 Flapjack succulents are not cold-hardy plants. To play it safe, you should keep them as house plants, although if you live in an area like Florida and are confident in your care abilities, you could try growing your succulent in the garden.
Over the centuries, succulents have evolved to be able to survive with very little to no watering in dry deserts and extreme heat. Because of this, they will struggle to survive in a humid area, even if they get enough sunlight and are in perfect sandy soil.
You should keep your flapjack succulent in a pot if you want to grow it outside so that you can bring it indoors over the winter. That way, you have more control over its growing environment.
Fertilizer
You do not have to give your succulent fertilizer; however, it will help it grow. Flapjack succulents only require fertilizing during their growing periods, which is spring through to summer.
If you choose to add fertilizer to your succulent, make sure you dilute it and add it to the soil only once every few months. That means you will not need to fertilize your plant more than once or twice every year.
Top Tip: Less is more. Over-fertilizing your succulent could cause powdery mildew to develop and even kill your plant.
Flapjack Paddle Plant and Pets
The majority of succulent plants are non-toxic to your cats or dogs; however, some are toxic and can cause skin irritation or nausea when ingested. Unfortunately, flapjack succulents are toxic to pets, and they are considered to be mild to moderately toxic, especially to cats.
Some of the common side effects of pets are diarrhea, vomiting, heart palpitations, or an abnormal heart rate. Keep this plant out of your pet's reach to ensure they do not become sick from accidental ingestion.
Read Related Article: Jelly Bean Succulent - An Ultimate Care Guide
Top Flapjack Succulent Growing Tips: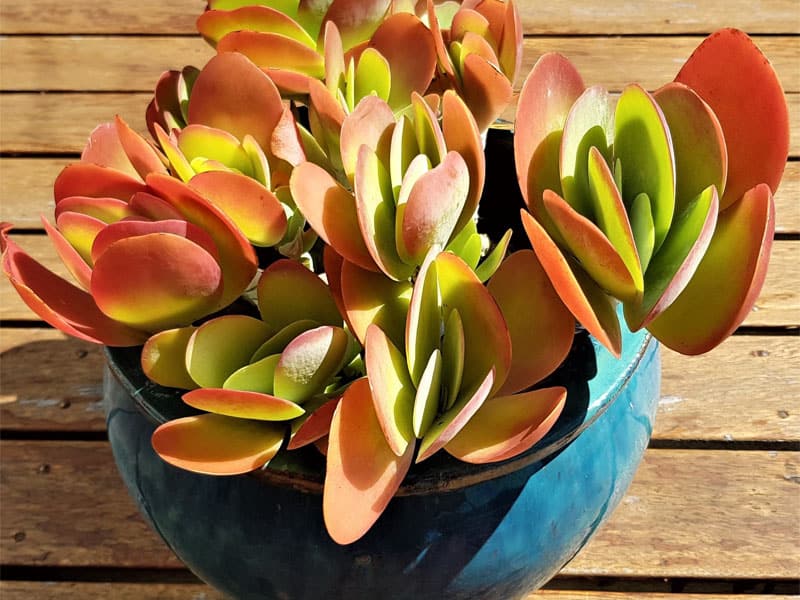 Here are some more flapjack succulent tips and tricks that summarize how to care for your plant and should help you with your succulent growing journey.
Rotate Your Succulent
Rotating your succulent ensures they are getting enough sunlight on all sides of the plant. If your succulent is on the larger side, you could find that the light coming in from the window does not reach some parts of your plant, and you will need to give each side equal amounts of sunlight to stop it from wilting and discoloring.
Less is More
This is true for everything regarding flapjack succulent growing, especially less fertilizer and less water.
Water the Soil Directly
Watering the soil directly and not over the whole plant will stop the spread of pests and diseases. Water droplets can carry diseases from one part of the plant to another, and dealing with the disease becomes incredibly difficult when a lot of parts of the plant are infected.
If you see a diseased leaf or stem, you should cut it off to stop it from spreading to other healthy parts of the plant. Act fast as diseases spread quickly.
Go With the Flow
Following care, the schedule is not appropriate when it comes to caring for succulents. Go with the flow and do things as and when they are necessary. Check your plant every morning to see if it needs watering, and that is it!
Dust them Frequently
Plants can collect dust too! Dust them with a small makeup brush or using a small duster. Do not wipe them down with a cloth as you could damage them.
Drainage, Drainage, Drainage!
As long as your plant is in a pot with brilliant drainage, then you are already on the way to succulent success! If your favorite pot does not have sufficient drainage holes, do not be afraid to drill new ones.
De-Bug
Remove bugs and pests from your plant. Succulents are very pest-resistant, but you do also have a part to play in it.
Have you still got some questions that need answering regarding flapjack succulents? If so, this section could answer them. Take a look at the following frequently asked questions and answers below.
Read Related Topic: Dudleya Succulents - An Ultimate Care Guide
Flapjack Succulent FAQ:
Q: How do you care for flapjack succulents?
A: Follow the care guide above for the best way to care for your flapjack succulent.
Q: How often should you water a flapjack plant?
A: Watering will vary from season to season. You will probably need to water your plant more often in the summer, whereas your plant could go weeks without needing water during the winter. There aren't any strict rules or schedules to follow for watering flapjack succulents other than only watering them when the soil is completely dry.
Q: Are flapjack succulents poisonous?
A: flapjack succulents are moderately toxic to pets. The plant's flowers are the most poisonous part and can cause your pet to feel very unwell.
Q: Should I touch my succulent?
A: No, you should avoid touching your succulent. Scratches and fingerprints are permanent as the succulent does not have the ability to reproduce the powdery top layer of its leaves. You may lightly dust your succulent for maintenance with a small soft brush.
Q: Will my flapjack succulents die after flowering?
A: Flapjack succulents bloom beautiful flowers if they are exposed to enough light during the winter. These flowers will make an appearance during late winter to early springtime. Your flapjack succulent will die after producing flowers.
Q: Can I plant my flapjack succulent only in rock?
A: No, you can not. Flapjack succulents need good drainage; however, rocks do not replace soil. Rocks can be placed on top of sandy soil to improve the aesthetics of the plant.
Sources: