Proper watering is the single most important aspect of caring for succulents and cacti. Too much moisture in your fat plants' soil can lead to root rot, so it's important to make sure you don't water them too frequently.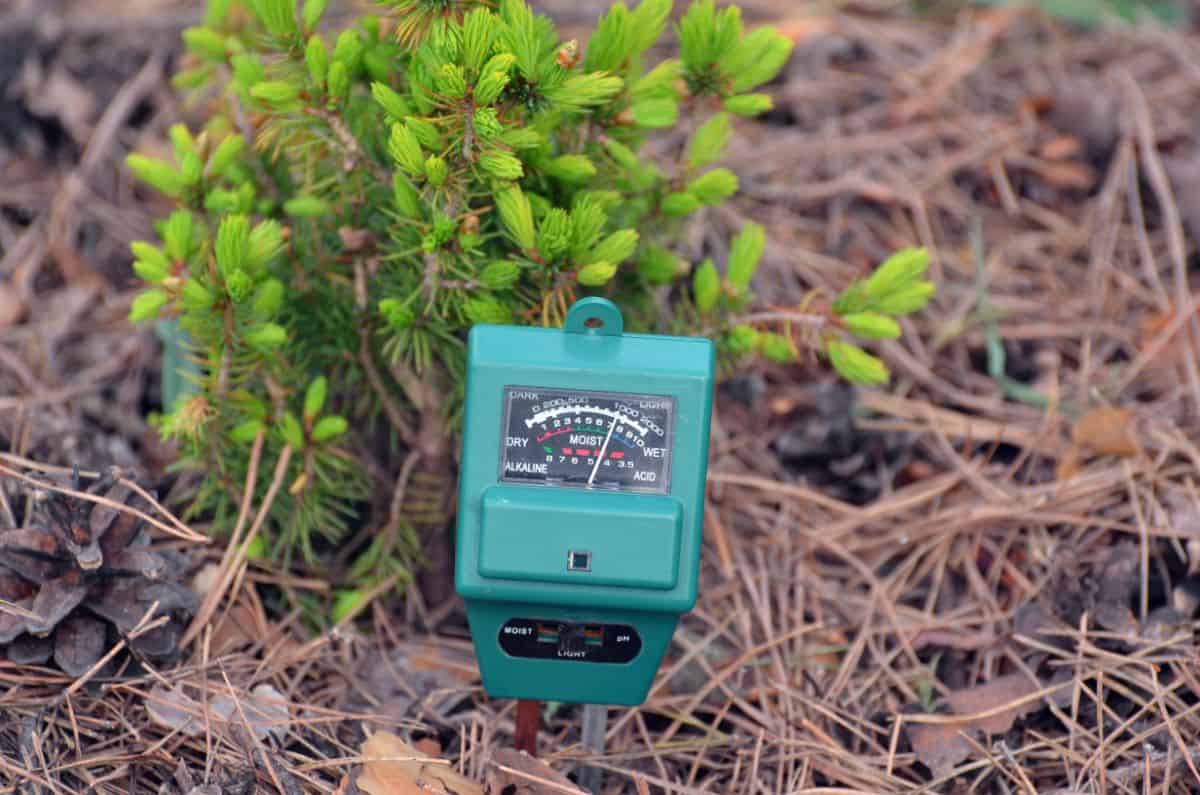 Knowing how to properly water your succulents is great, but wouldn't it be nice to have a more accurate idea of how moist the soil is below the surface? Soil moisture meters are designed specifically to satisfy this need. They reach deep into the soil to measure the moisture at the roots' level.
If your succulent watering routine could use a little help, here are some of the best soil moisture meters on Amazon.

Read Also: How to Identify Root Rot?
Jump to:
Comparison Table
PRODUCT
FEATURES
LATEST PRICE
1. XLUX T10 Soil Moisture Meter


Easy to read
Color-coded display
Budget-friendly

Check Price
2. REOTEMP Garden Moisture Meter


Battery powered
Easy to read display
Ideal for outdoor garden

Check Price
3. Atree Soil Moisture Meter


Requires no batteries
Accurate reading
Color-coded display

Check Price
4. Sonkir 3-in-1 Soil Moisture/Light/pH Tester


Multipurpose
Accurate reading
12-month hassle-free money-back guarantee

Check Price
5. ECOWITT WH0291 Soil Moisture Tester


Unique LCD Display
Battery powered

Check Price
1. XLUX T10 Soil Moisture Meter
This simple, easy to read moisture meter requires no batteries and can be used either indoors or outdoors. It's also budget-friendly and has an 18-month warranty, so you can purchase without worry.
Bestseller No. 1
XLUX Long Probe Deep Use Soil Moisture Meter, Water Monitor Indicator Sensor, Hygrometer for Outdoor Indoor Large Pot Plants, Flower, Gardening, Farming
Long Probe for deep use: 5.5 inches longer than ordinary probes, designed for deeper flower pots or deeper use in the garden
Easy to read: Clear and large dial, including ten scales, plug and read.
Less damage: Single probe, less damage to the roots, doesn't dig up too much soil after test.
Bestseller No. 2
To use, simply insert the probe about three or four inches into the soil near your succulents. It's important for the probe to be inserted into soft soil, so if there are a lot of rocks or the soil is hard, you may damage the meter if you try to push it into anything hard.
Read Related Topic:
The color-coded display has ten levels of moisture but is color-coded for quick reading. The red numbers indicate dry soil, the green numbers indicate moist soil and the blue numbers indicate wet soil. Within each color is a range of three to four numbers to give you a more precise idea of moisture levels.

2. REOTEMP Garden Moisture Meter
The REOTEMP Garden and Compost Moisture Meter stand out from the crowd because the probe is available in a variety of lengths.
The meter is available in 15-inch, 24-inch, 36-inch, and 48-inch lengths, making it ideal for measuring moisture in outdoor garden soil. Each probe is 5/16" in diameter, making it sturdy enough to be inserted deeply into the soil without bending or damage.
This moisture meter is battery powered but only needs a single AAA battery to function. There's no need to buy your first battery as it's included in your purchase.
The REOTEMP Moisture Meter is calibratable, allowing any gardener to adjust the settings to their individual situation. This option is perfect for succulents, which typically don't do well with high moisture levels.
The easy to read meter display rates moisture levels on a scale of 0 (very dry) to 10 (very wet). After inserting the probe into the soil near your succulents or cacti it will take a few minutes for the needle on the display to settle on an accurate reading.
It should be noted that since this meter is battery powered and uses conductivity to measure moisture, readings can be thrown off by high salt levels in the soil. If the soil around your plants varies greatly in salt content, you may experience vastly different results with each measurement.
Read Also: Best Grow Lights for Seedlings in 2020

3. Atree Soil Moisture Meter
The Atree Soil Moisture Meter is perfect for both indoor and outdoor succulent gardens. It requires no batteries and can give you an accurate reading of the moisture level in your soil in about ten minutes.
To use, you simply need to insert the moisture meter's probe into the soil about four to six inches, or ⅔ of the length of the probe. Once inserted, you may need to slightly adjust the position of the meter but when it's in the right position you'll see the dial start to swing.
After about ten minutes, you can be sure you have an accurate reading, at which point the meter can be removed from the soil and cleaned or disinfected for its next use.
The dial itself has a range of readings from 1 (very dry) to 10 (very wet) to help you understand your succulent's water needs. The display is also color-coded to allow you to quickly take note of the reading before moving on.
See Also: Best Liquid Fertilizer in 2020

4. Sonkir 3-in-1 Soil Moisture/Light/pH Tester
If you prefer that your garden tools serve more than one purpose, the Sonkir 3-in-1 Soil Tester is for you. This powerful little tool tests your soil's pH and moisture levels, while also making sure your beloved succulent is getting enough sunlight.
This multipurpose meter features two needles to ensure accurate testing while avoiding possible root damage.
To use, simply insert the twin probes about two to four inches deep in the soil near your plants. You can flip the switch from sunlight to pH to moisture, depending on what you're testing four.
Once the probe is inserted and you've chosen your test, you'll need to wait a few minutes for the meter to come up with an accurate reading. As with most soil moisture meters, if the dial shows no change, your soil is likely very dry.
See Also: Best Pots For Succulents in 2020
With a 12-month hassle-free money-back guarantee, you'll never need to worry about a defective meter again. The manufacturer will also happily answer any questions you may have, so ask away!

5. ECOWITT WH0291 Soil Moisture Tester
The ECOWITT Soil Moisture Tester differs from other soil moisture meters because of its unique LCD Display. The easy to read display tells you the time as well as the soil moisture level expressed as both a percentage and as a flowerpot icon.
Read Also: Perlite vs Pumice (Which One Is Best?)
The probe on this tester is a bit wider than other moisture meters, so you'll need to be careful about where you insert it into the soil so you don't damage any roots.
If needed, you can calibrate this meter according to your succulents' needs. The high and low moisture values can be adjusted so that you can be sure that your plants are receiving the right amounts of water.
The ECOWITT meter is battery powered, so you'll need to buy two AA batteries since they aren't included in your purchase. One battery goes in the LCD display and one goes in the soil moisture sensor.
To use, insert the sensor into the soil and allow it to remain there for two to three minutes. The meter will measure the soil's moisture level in under 72 seconds.
You May Also Like: How To Get Rid of Flies in Potted Plants