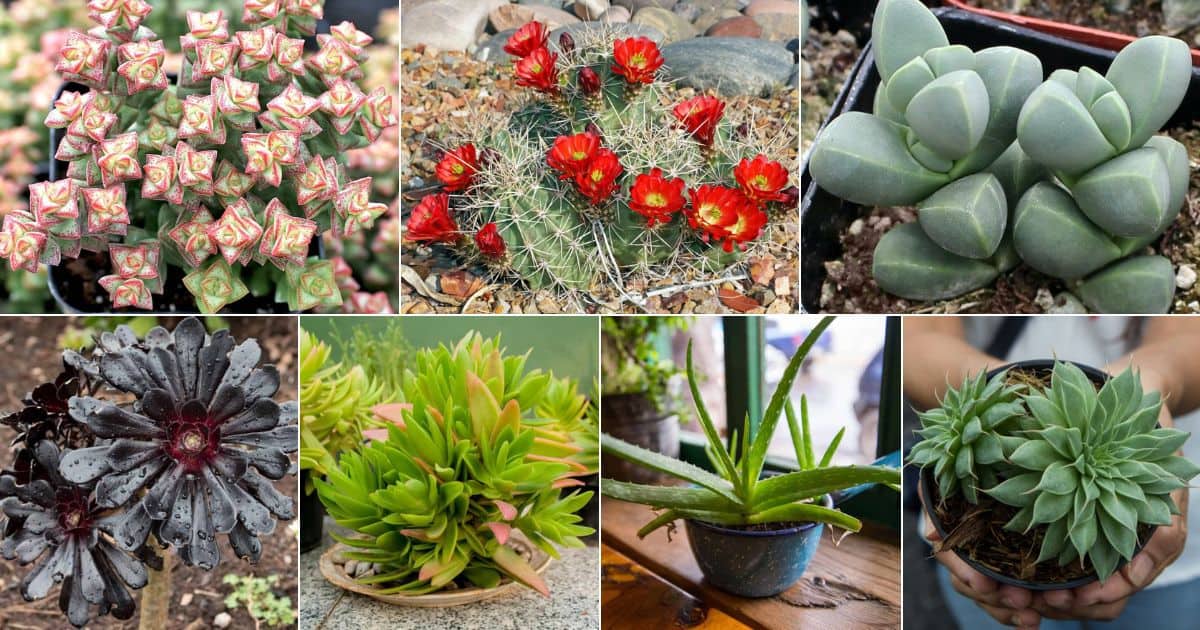 The good thing about succulents is that they require little upkeep but still blossom at some time in their life. With minimal maintenance, you can enjoy seeing your succulents bloom and change colors throughout the year. Plus, there is always a succulent for every occasion.
To give you a good headstart, we'll discuss some of the best succulents for rock gardens. Prepare to be amazed at these succulent's impressive aesthetics and charm.
Jump to:
Best Succulents for Rock Gardens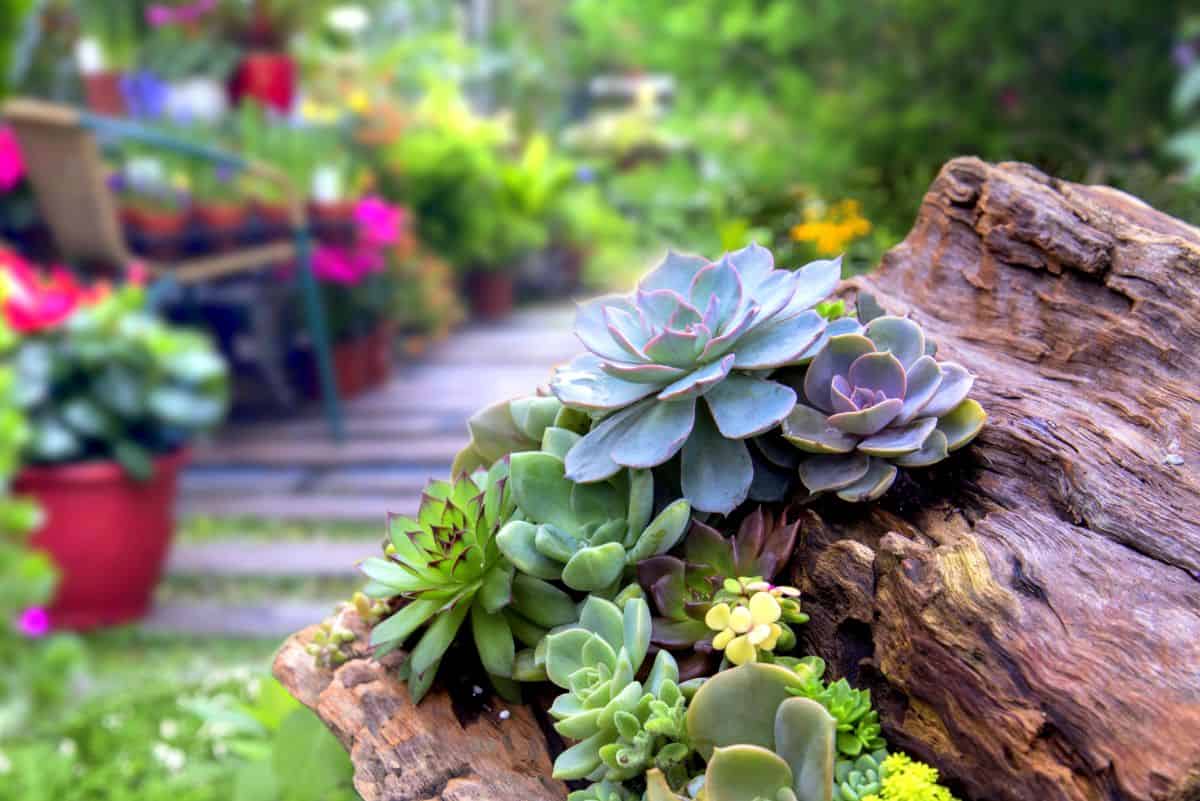 There is no doubt that a property's value increases with a beautiful landscape or garden. Picking out the best succulents for rock gardens can pave the way to a better-looking and higher valued space.

If you are contemplating shopping for one to accentuate your place's look, make sure to check out the following.
1. Donkey's Tail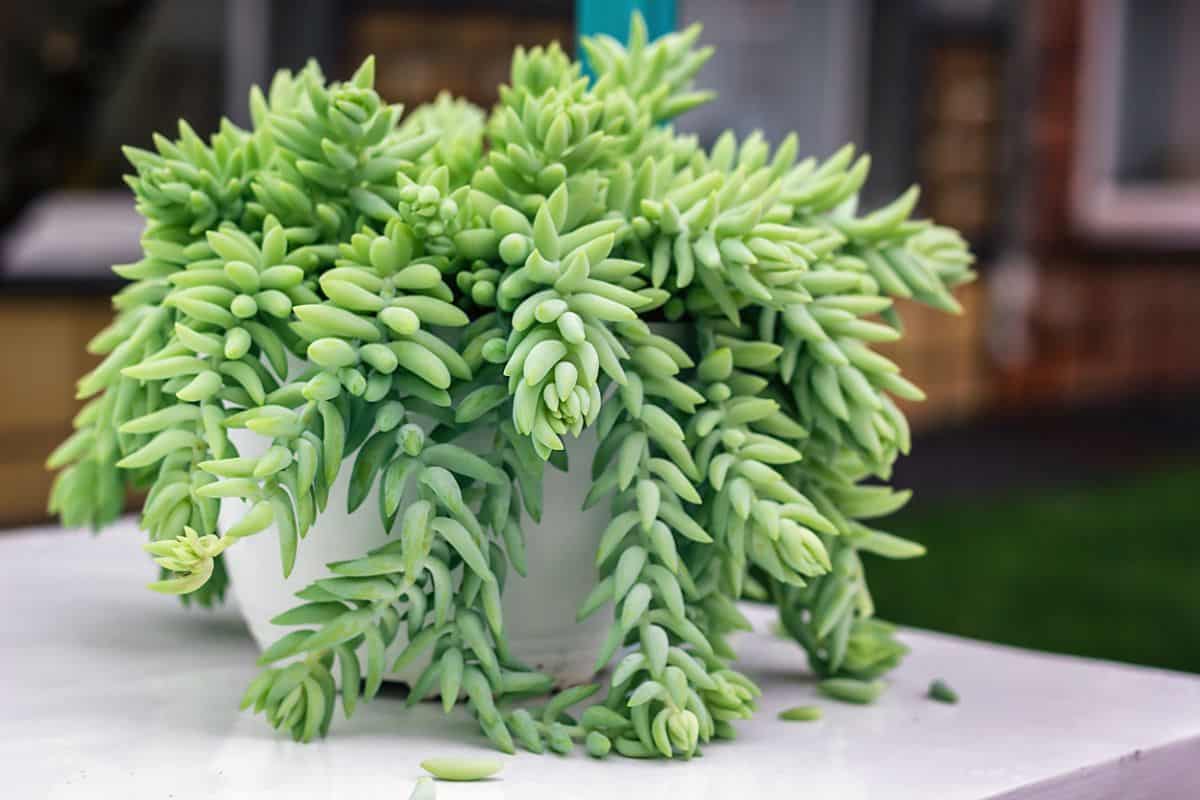 Buy it from:
The Donkey's Tail or Burro's Tail enjoys bright sunshine and requires infrequent watering. It is a beautiful trailing succulent with small circular-shaped leaves. This makes it an excellent choice for hanging pots.
If you want a plant that requires very minimal maintenance, this plant is for you. There is no need to water this plant for several weeks, and when winter comes, there is no need to water it at all.
2. Cotyledon tomentosa
Buy it from:
This succulent's name, bear's paw, comes from the fleshy circular "clawed" leaves that grow on it. It takes much sunlight to create its beautiful orange-red blossoms that can grow up to a height of 20 inches.
If you will propagate this, make sure not to water it until the soil has completely dried up.
3. Echinocereus triglochidiatus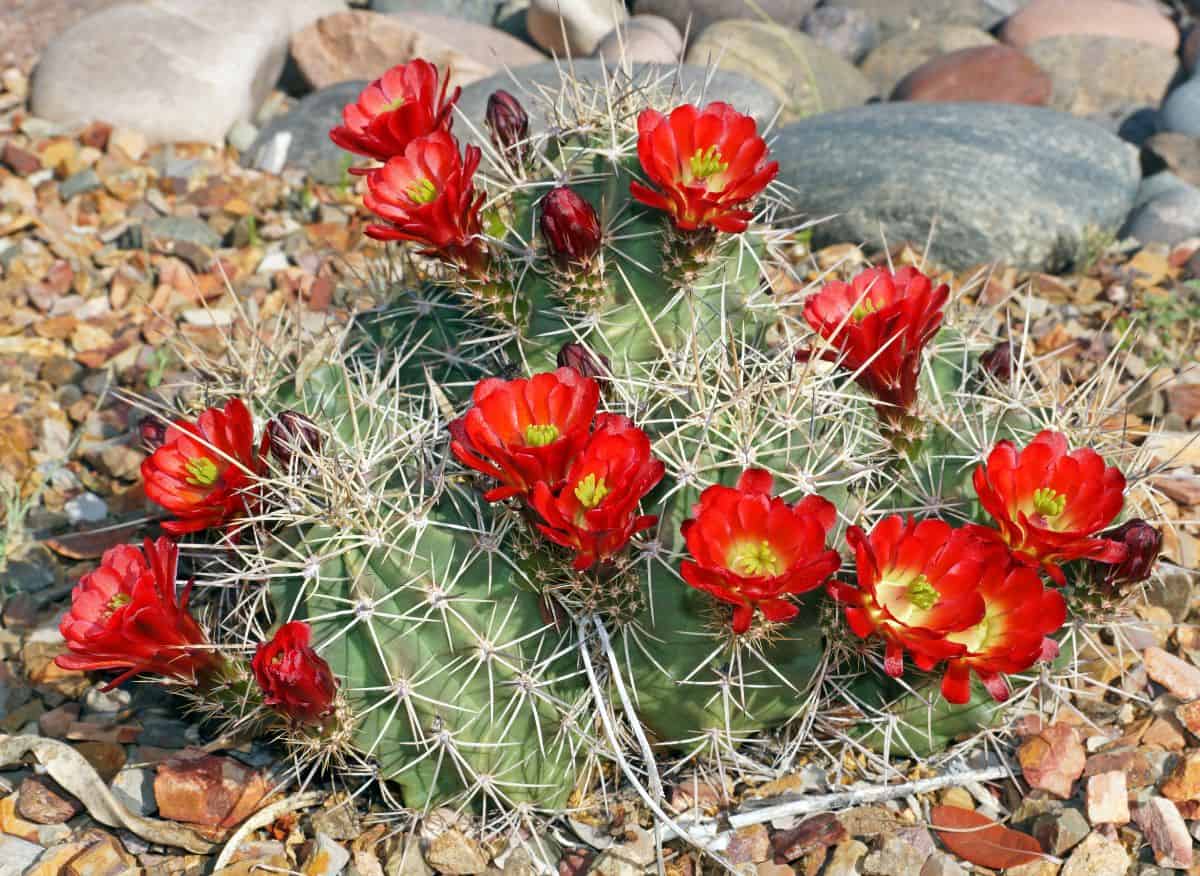 Buy it from:
This cactus develops in the shape of a mound. It can grow and reach a height of up to 24 inches when fully matured.
When it is growing in full sun, it requires constant watering, especially during the warmer season. This cactus is also quite hardy since it can be grown outside, even in colder climates.
4. Crassula ovata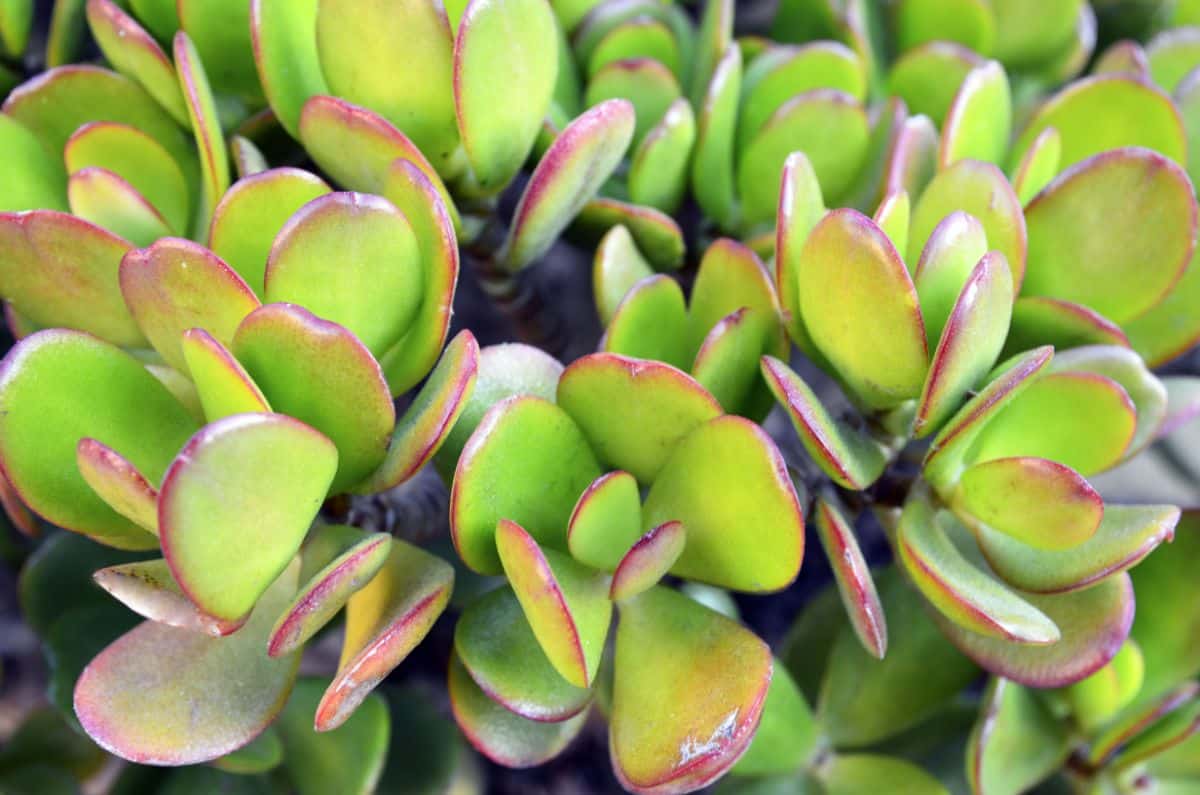 Buy it from:
The jade plant is easy to recognize because of its mushy spherical leaves. Ideal for a houseplant, this is popular because of its pink or white blossoms and the belief that it's a lucky plant. When in full bloom, it can grow up to a height of 72 inches.
Unlike most succulents, mature jade plants can thrive under direct sunlight; in fact, it needs at least four to six hours of exposure per day. For the young ones, you must place them in a bright area that receives indirect sunlight, such as near your west- and south-facing windows.
5.Crassula capitella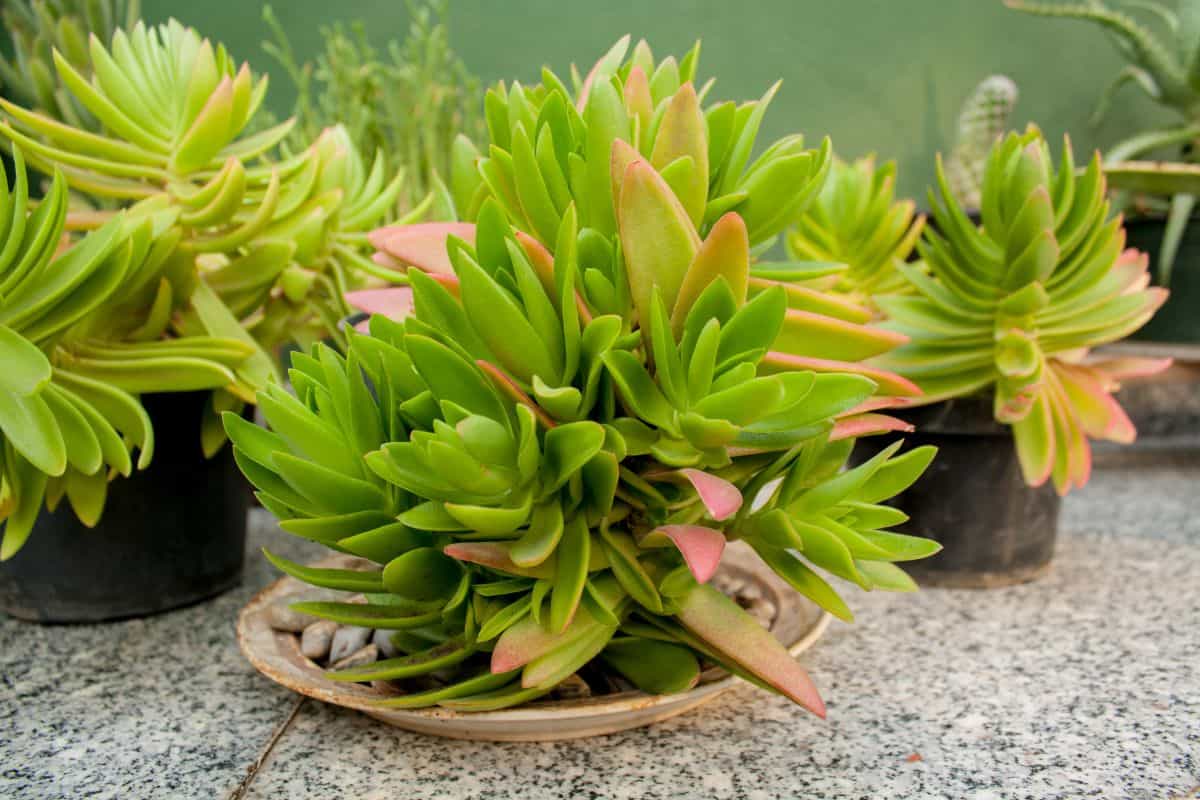 Buy it from:
This star-shaped succulent is often called the campfire plant because of its scarlet-colored leaves. When exposed to sunshine, its color deepens and its height reaches a maximum of six inches.
Bestseller No. 1
Sale
Bestseller No. 2
This succulent can tolerate shade, but it does not do well with overwatering. Make sure to limit watering for this plant to avoid the occurrence of root rotting. TheCrassula capitella may also attract pollinators while it is in bloom.
6. Graptoveria Silver Star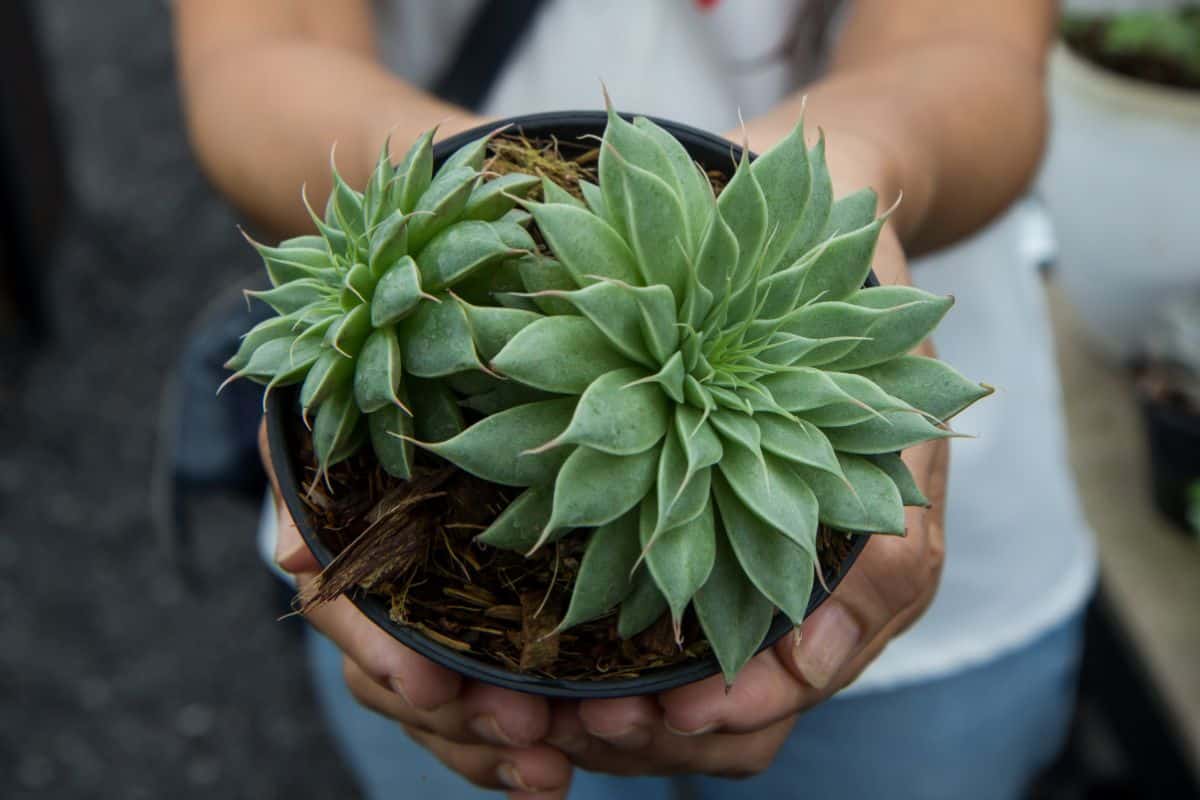 Buy it from:
The leaves of this plant have wispy reddish or pinkish tips and are in a shape of a rosette. Its flowers usually come in a combination of pink and white colors. These colors intensify and darken a bit when out in the sun.
Though tolerant of partial sun exposure, it somehow manages to tolerate areas of low temperatures. Just make sure to be cautious with overwatering it since it may cause more damage to the plant.
7. Christmas Cactus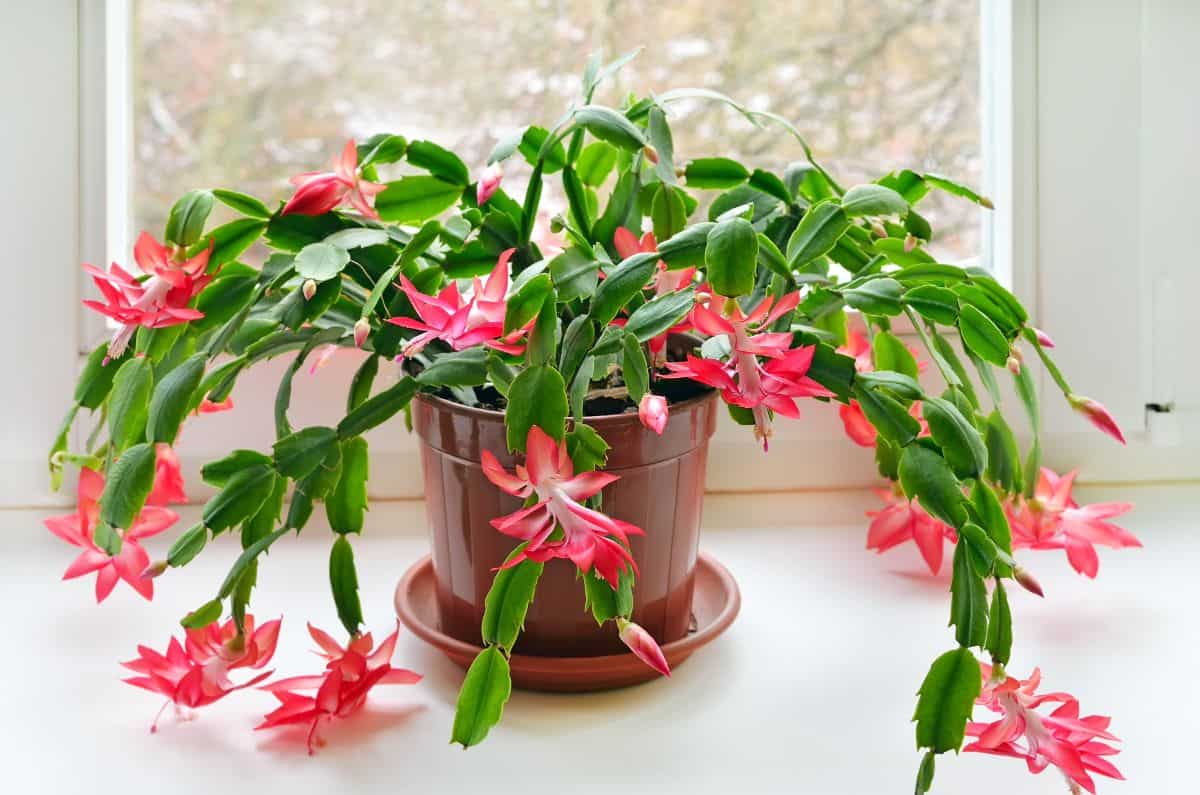 Buy it from:
As one can guess, this succulent is frequently offered during the Christmas season or in December. The flowers on the Christmas Cactus bloom sometime around Christmas, and they come in various colors.
This kind has flat-shaped foliage with sharp edges. If you are in the search for a succulent that can tolerate dampness and low or indirect light, this one is the best pick.
8. Doran Black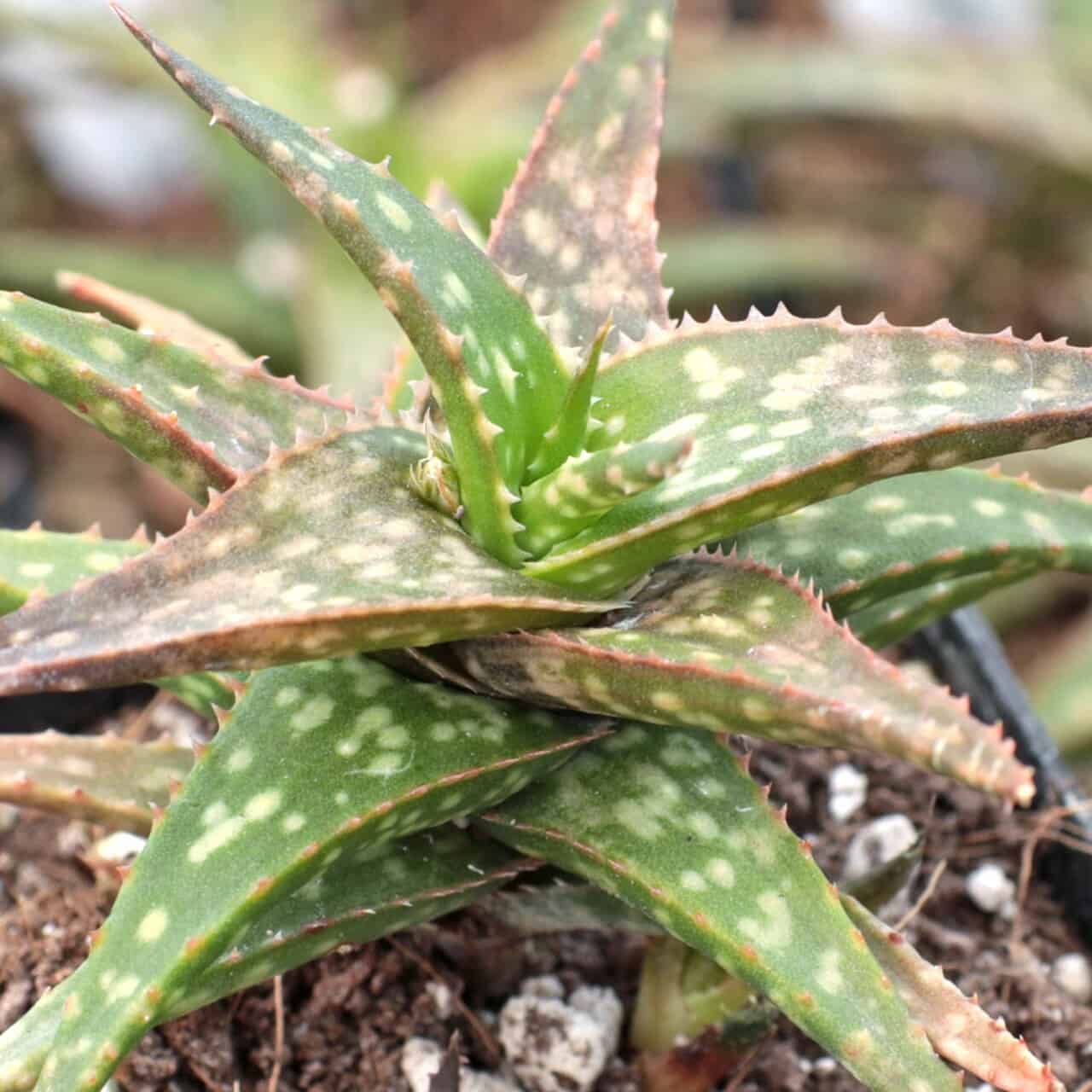 Buy it from:
A yellowish-green color can distinguish the succulent Doran black. This aloe type can handle a little shade but primarily requires direct sunlight to grow. It is also tolerant of being exposed to lower temperatures.
However, root rotting can occur if this succulent is not grown in well-drained soil.
9. Zebra Plant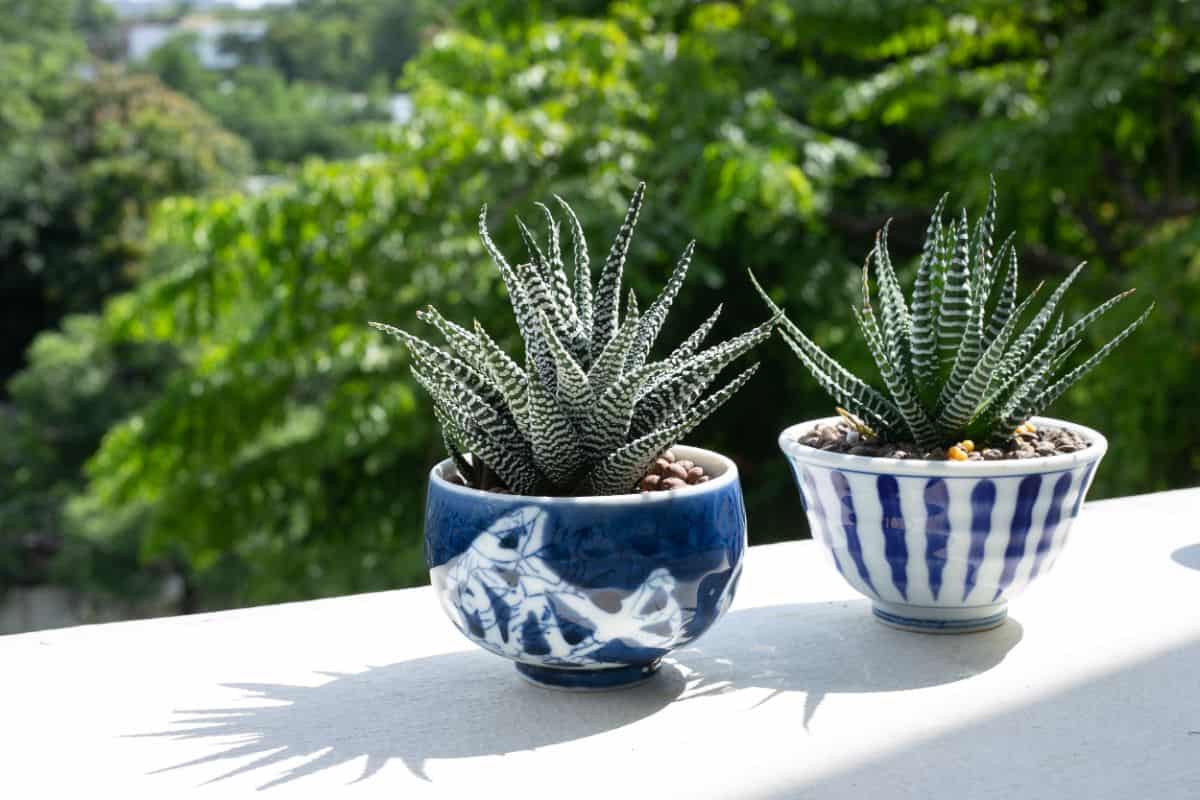 Buy it from:
Known as one of the most appealing succulents on the market, the zebra plant will not fail to impress you. Its contrasting dark green and white color along its stripe pattern makes it unique.
This pointed, compact succulent plant ideally needs to be under indirect light to grow. You won't need to wait for the soil to dry before you can plant it completely.
The best part is that it does not require too much watering. A little water from time to time can keep this plant alive.
10. Tom Thumb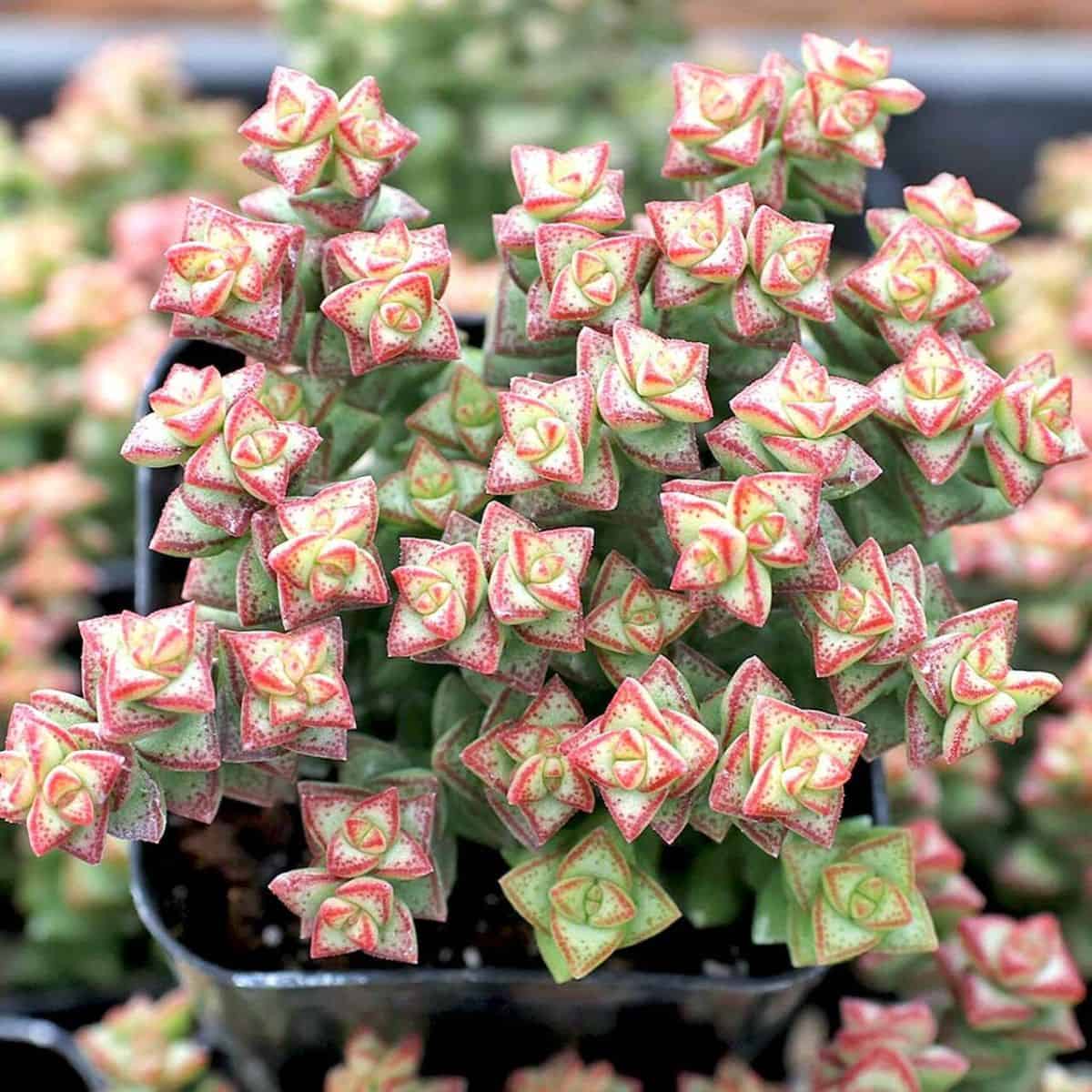 Buy it from:
If you haven't seen an adorable succulent yet, you have to see the Tom thumb. This little succulent can grow up to six inches maximum. You will be amazed when its small rosettes bloom into beautiful white flowers.
Ideally, this needs at least six hours or more light daily. In terms of watering them, only do it when its soil is dry.
11. Aurinia saxatilis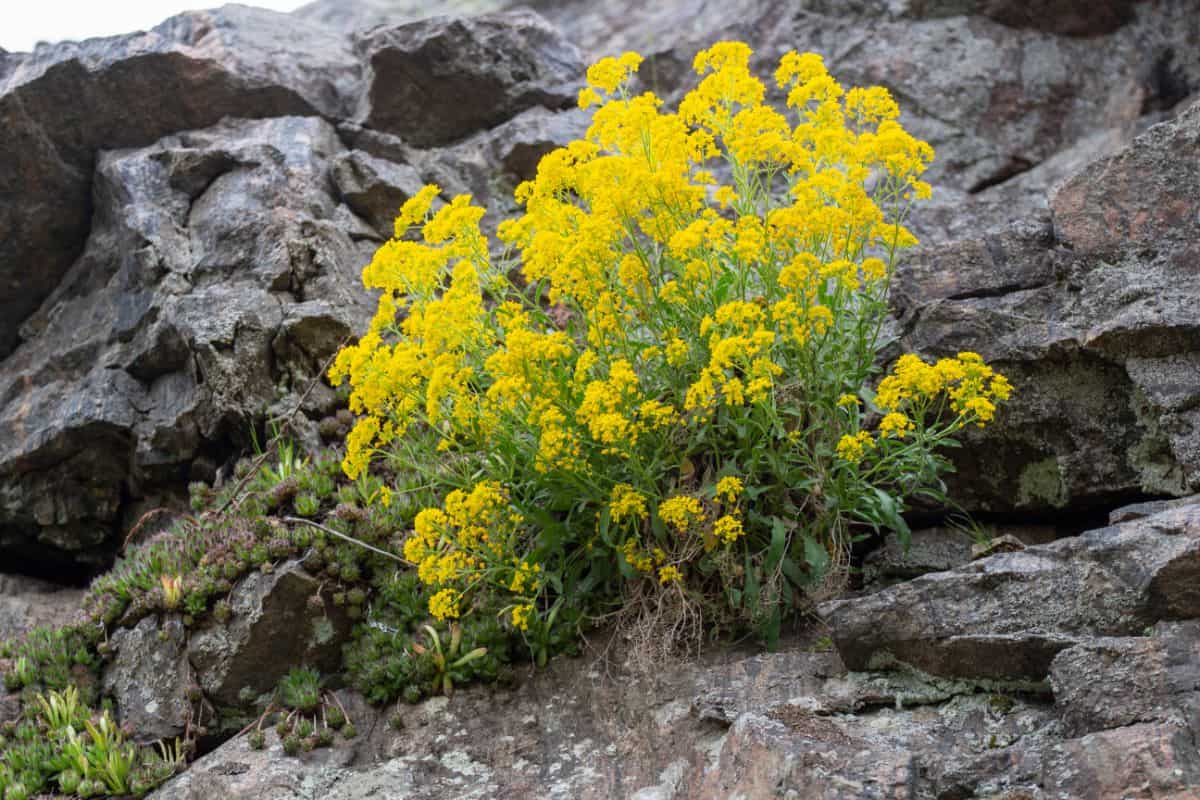 You can expect the yellow alyssum to bloom in clusters of little yellow flowers in the months of May and April. It will be an incredible and exciting sight to see this low-growing, spreading plant prosper.
This plant needs full sunlight to prosper in sandy, well-draining, and dry soil. It also shows the amazing capability to survive in a drought.
12. Thymus serpyllum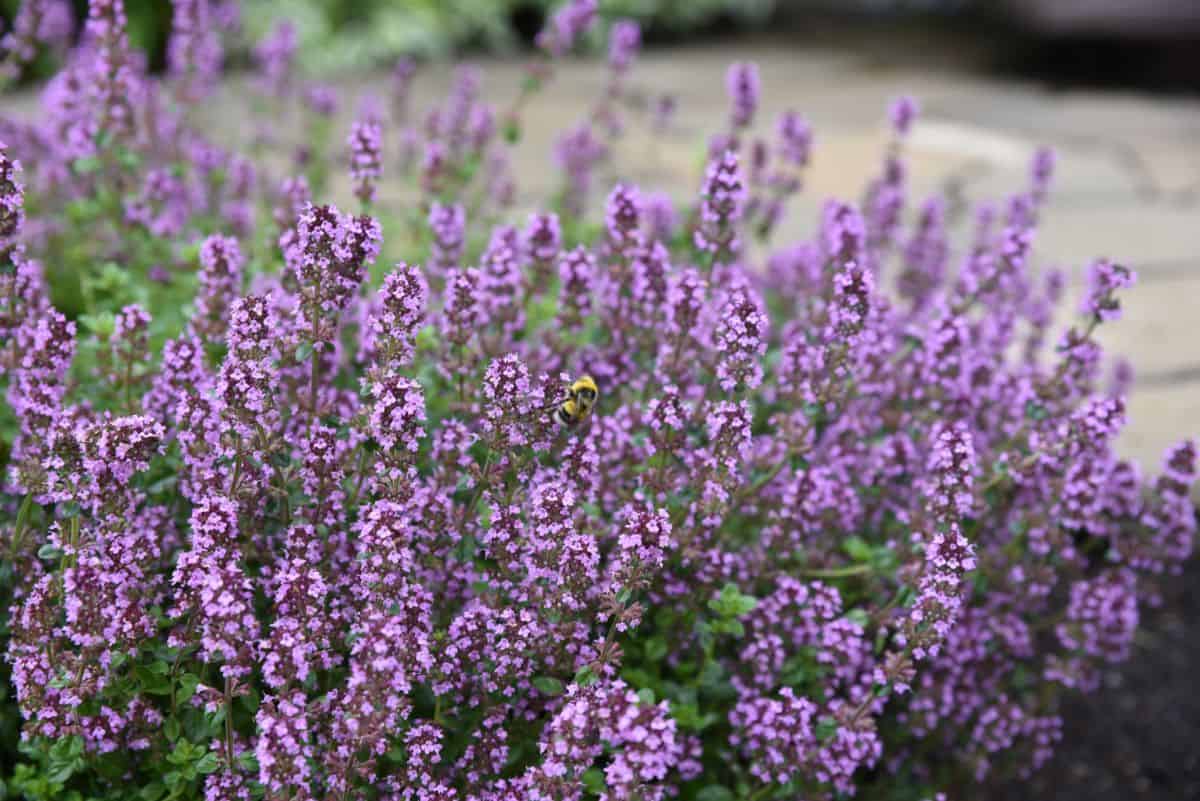 Buy it from:
Also referred to as the creeping thyme, this is known for its manner of growth and aroma. This is a fantastic choice because it works great for ground cover and gap filler on stepping stones.
You can use this for designing because of its excellent effect in softening the theme of any setting. To add to this, it can also grow in poor soil as long as it is well-drained.
13. Cerastium tomentosum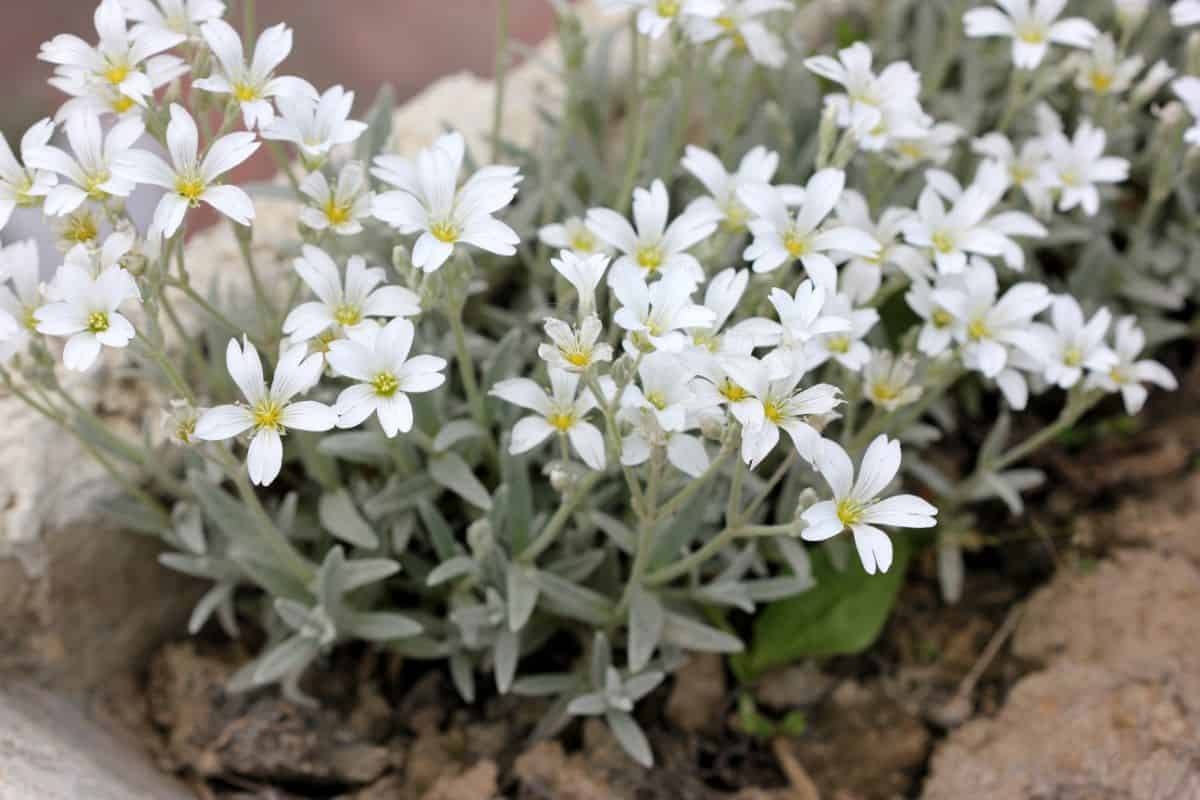 Buy it from:
Also known as the snow-in-summer succulent, this white flowering plant blooms in early summer and covers the ground like a beautiful snowfall.
This is low-growing and adaptable, but it needs full sunlight to grow. It can thrive in poor rocky or sandy soils, albeit it requires adequate drainage.
14. Echeveria Black Prince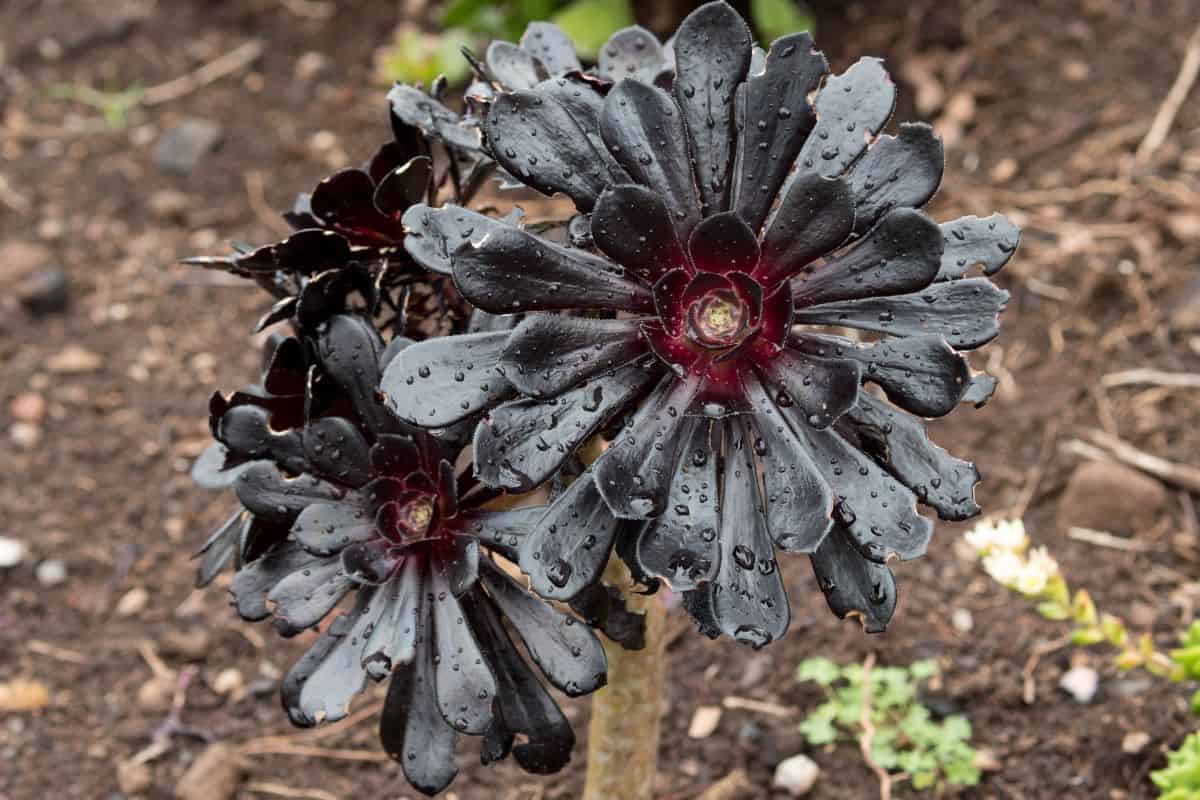 Buy it from:
Also known as black hens and chicks, this succulent has triangular-shaped leaves that boast a dark, purple-brown color, adding aesthetics to your rock garden. Even better, it blooms dark red flowers with tall stalks during winter and fall.
It grows well on well-draining soil and under the sun, either partial or full sunlight. Watering-wise, you don't have to it as frequently as with some succulents.
15. Aeonium arboreum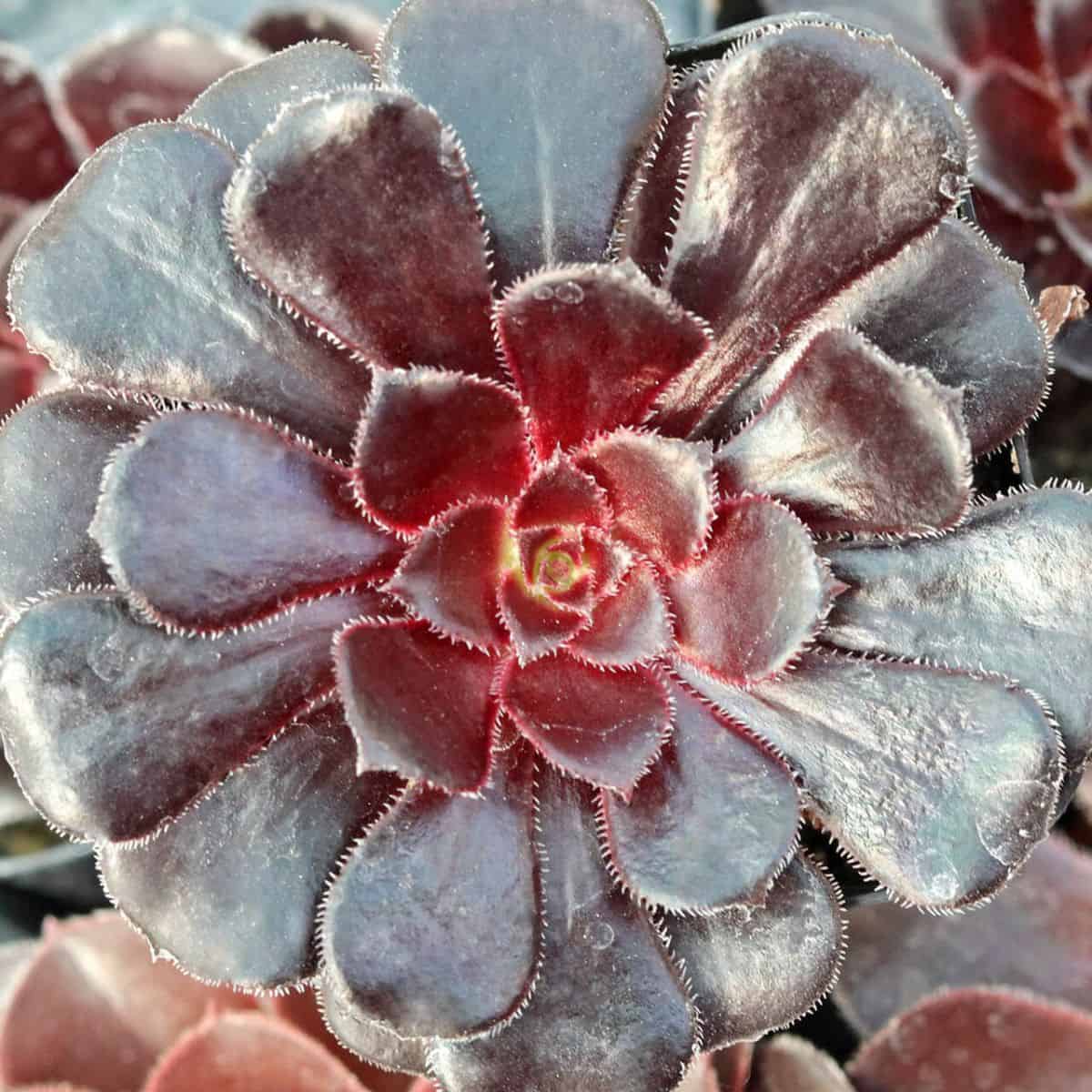 Buy it from:
Also known as tree Aeonium or Irish rose, this succulent is a great option if you want to add tall succulents to your rock garden. It's a bushy shrub known for its waxy foliage that grows into large, flat, green rosettes. On the other hand, its leaves have lanceolate or obovate shapes with a length ranging from five to 15 inches.
This succulent tolerates the sun, as well as partial shade, but might not survive frigid temperatures since the foliage can frost and fall off. It also loves well-draining soil, as it's prone to root rot. Thus, ensure you don't overwater your Aeonium arboreum.
16. Aloe vera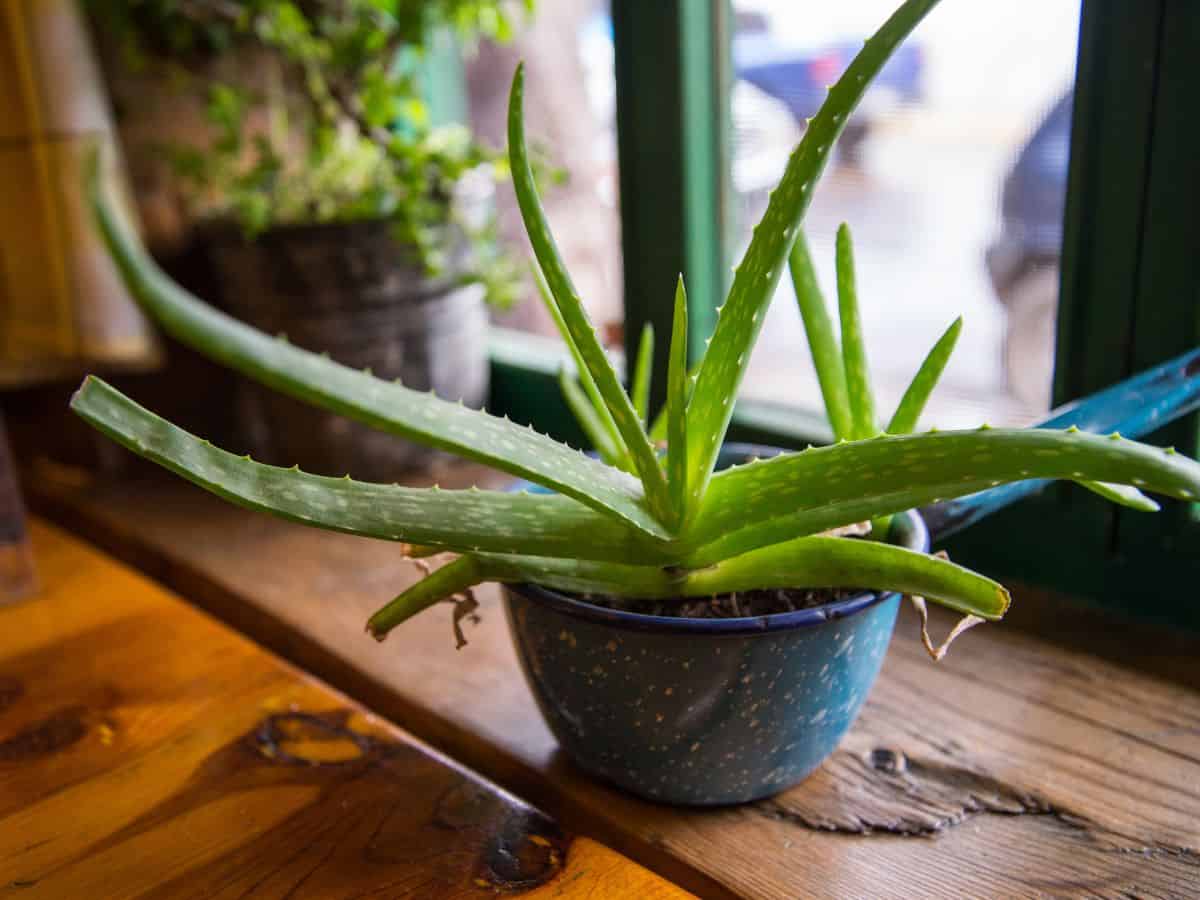 Buy it from:
A succulent as common and popular as Aloe vera is also a perfect plant for your rock garden. It requires sandy soil and can tolerate temperatures between 40 degrees Fahrenheit and above.
17. Euphorbia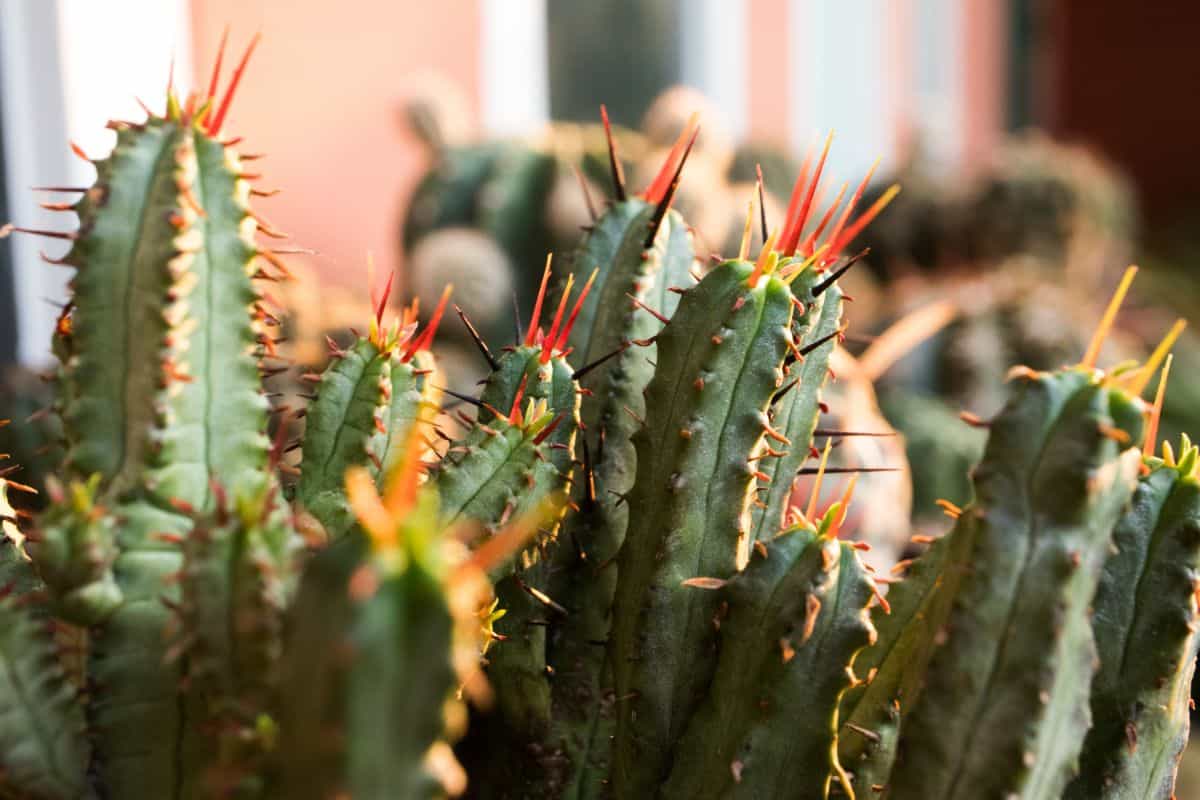 Buy it from:
Among the best outdoor rock garden succulents that you can find are those that belong to the genus Euphorbia. They are perfect for areas with hot summers, but free from snow.
These succulents are resistant to drought and love exposure to direct sunlight. That said, you must ensure that you water them when the top soil already feels dry. Like most succulents, you must reduce watering frequency during the winter season.
18. Ice Plant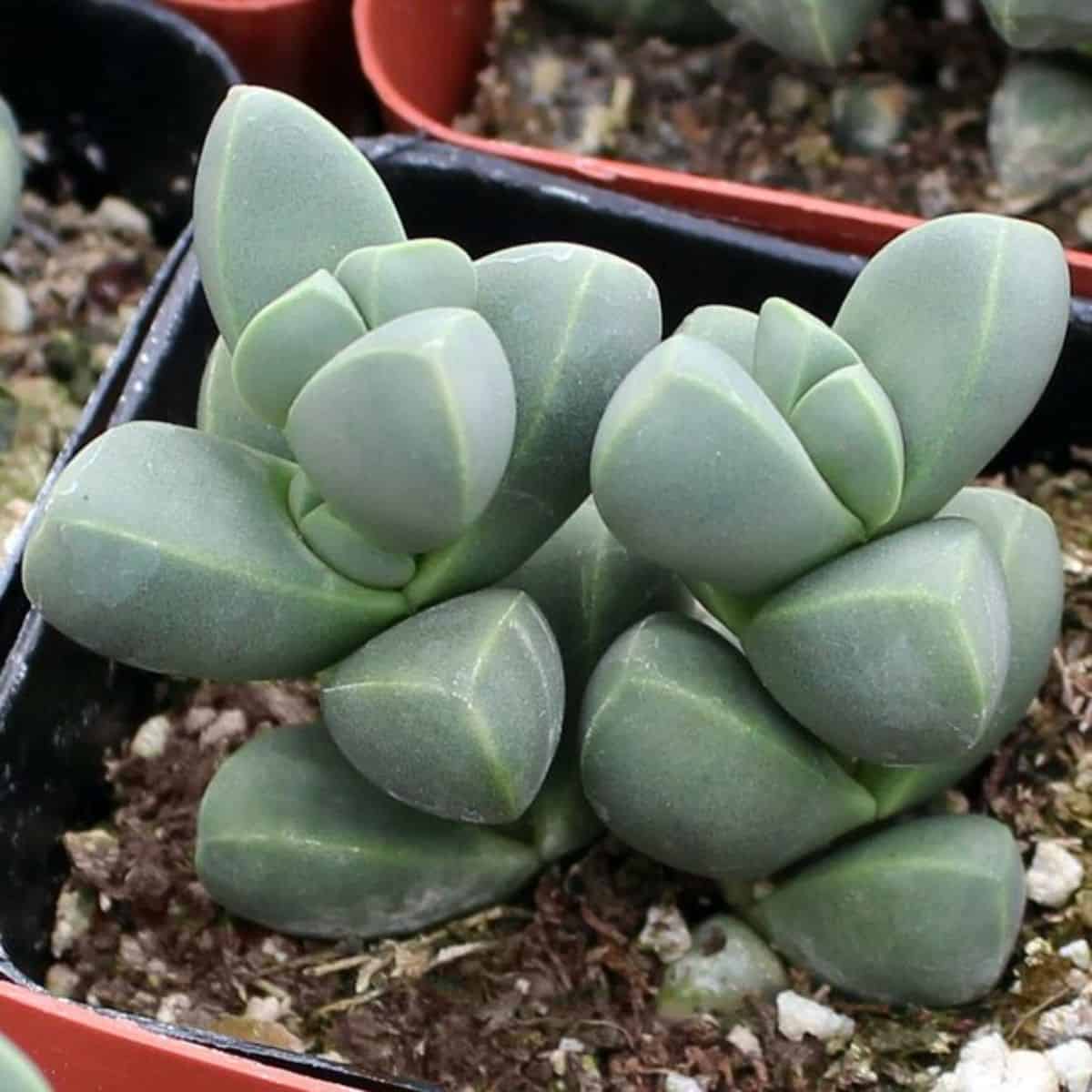 Buy it from:
One of the most famous ground cover succulents that you can add to your rock garden is the ice plant because of its evergreen foliage and thick leaves that grow in pairs and opposite directions. It can survive under the sun, partial shade, and poor soil. However, it might die when exposed to wet soil, while might become invasive when the soil is consistently dry.
Creating a Rock Garden With Succulents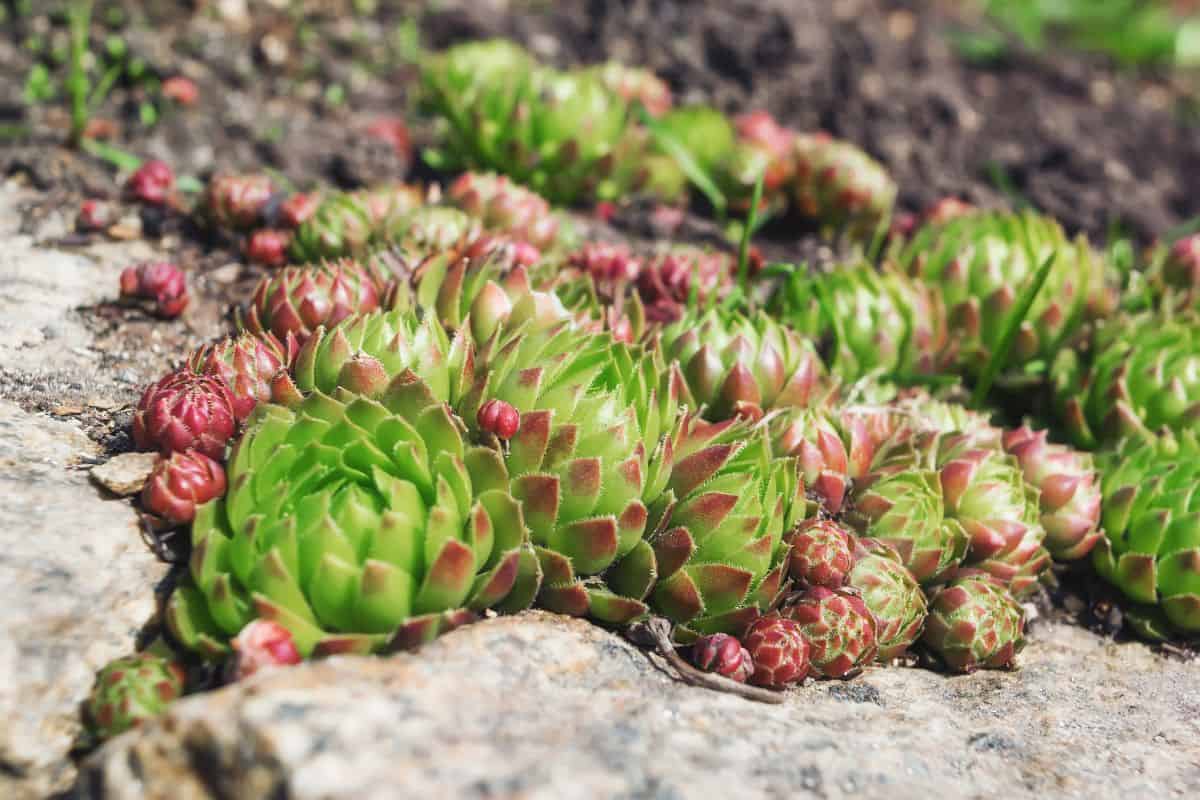 Succulents are among the most loved choices for property designing because of their low maintenance, easy propagation, and looks. If you are looking for an addition to your existing garden or lawn, the succulent types we discussed are great options. They can also be planted together with most ornamental grasses and evergreens.
Feel free to choose one that matches the kind of soil, lighting, and watering you can provide. It's also best to consider whether you're planning to have an indoor or outdoor rock garden. Make sure also to consider the look, smell, growing time, maintenance, and coverage that the succulent has to offer.
Always go for something that matches your lifestyle and your preferences. A healthy and well-maintained succulent plant will do wonders for your property and your health.