Gardening is a labor of love, but there's no reason you shouldn't love your labor. Whether you want to make it easier to care for your succulents, or you just want to look better while doing it, you're in the right place. It can be even easier, though, if you're well-prepared. Here are some tools and accessories that will put you on the cutting edge - or maybe just help cut.
Jump to:
The Best in Succulent Tools and Accessories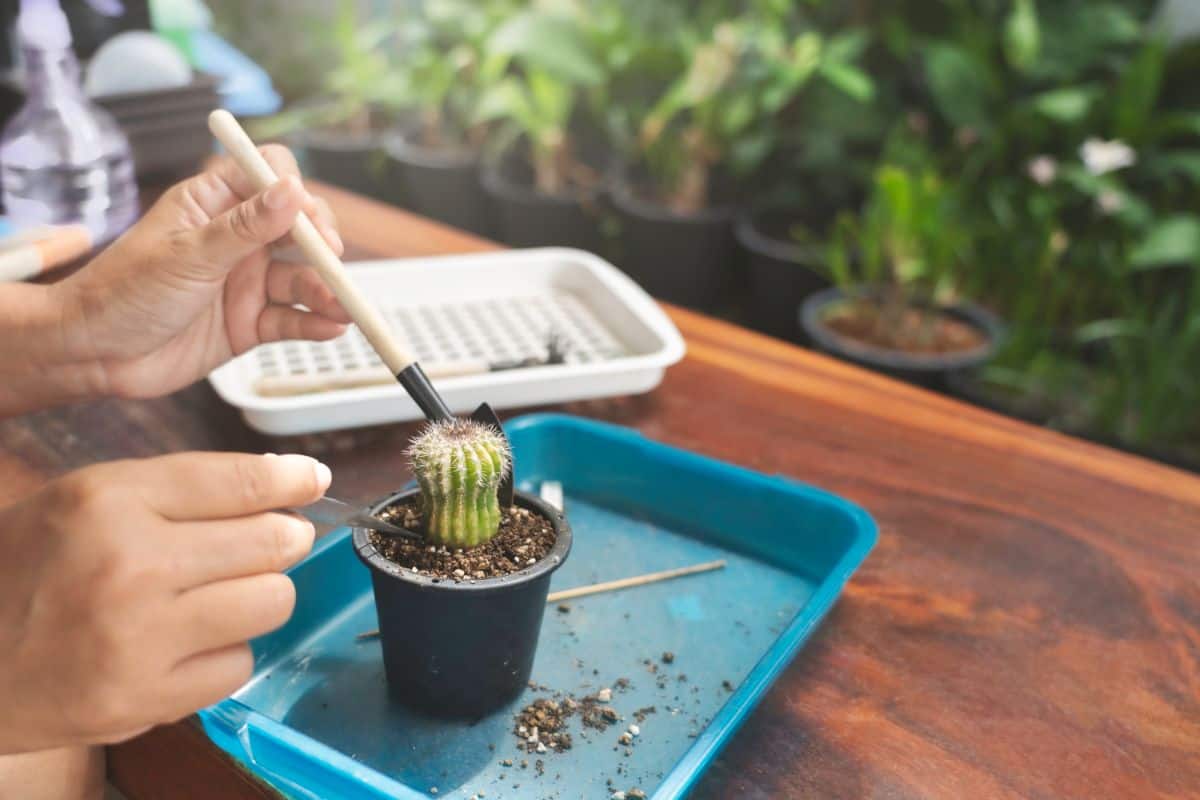 Sublime Succulents has curated this list of tools and accessories that will improve your gardening quality of life. Some entries make it easier to propagate, water, or pot succulents and cacti. Others are necessary because they are so cute. To ensure it never gets out-of-date, we will update his article frequently with any new products we discover. If we're missing one of your favorites - contact us!
Note that most of the product links in the article are to Amazon. As an Amazon affiliate, Sublime Succulents makes a small (about 4%) commission on anything you purchase. This adds no cost for you, but helps us put out more content on sexy succulents!

The below are listed in no particular order. Without further ado... bring on the succy stuff!
---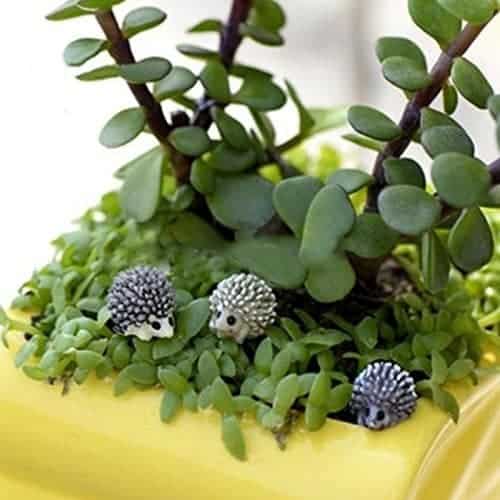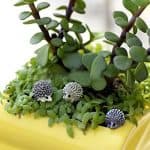 Had to start off this list the right way - with adorableness! If you're into terrariums, fairy gardens, or decorative arrangements, you are already familiar with putting figurines in your pots!
These little guys are ultra cheap for the amount you get. Best part? Unlike real hedgehogs, these ones are de-spined (can't say the same about your cacti though!).
---
It might be impossible to find another full starter-set for all kinds of gardening at this price ($29 at time of writing). This is one of the most highly rated gardening tool sets on Amazon, and at this price, it's a steal. Indoor gardeners might find less use for some of the tools (I don't often use hand rakes in my pots), but an innovator would realize the weeder works great on those ubiquitous Kalanchoe sprouts!
Heck, some of the tools in this bundle can cost more alone than they do here. Don't fret about quality though - the reviews on the product are stellar.
---
Whew, that title is a doozy. It's impossible to describe this pot as anything less though. Is this the first "smart" plant pot? It seems to be able to do everything but water your plants (although those exist too).
While not a terribly large pot, it is a perfect fit for that little bonsai jade plant or your favorite Haworthia. This pot works great in a bedroom because the lighting (of which there are 7 different colors) is soft. Perfect for a night light or romantic night in with... your plants, obviously. It has Bluetooth capability to connect with your phone, your Amazon Echo, or whatever other Bluetooth device. Or, if you like making your own music - it can turn your plants into a piano. By sensing vibrations from touching the leaves, stem, or soil, the planter will play corresponding notes on the piano.
---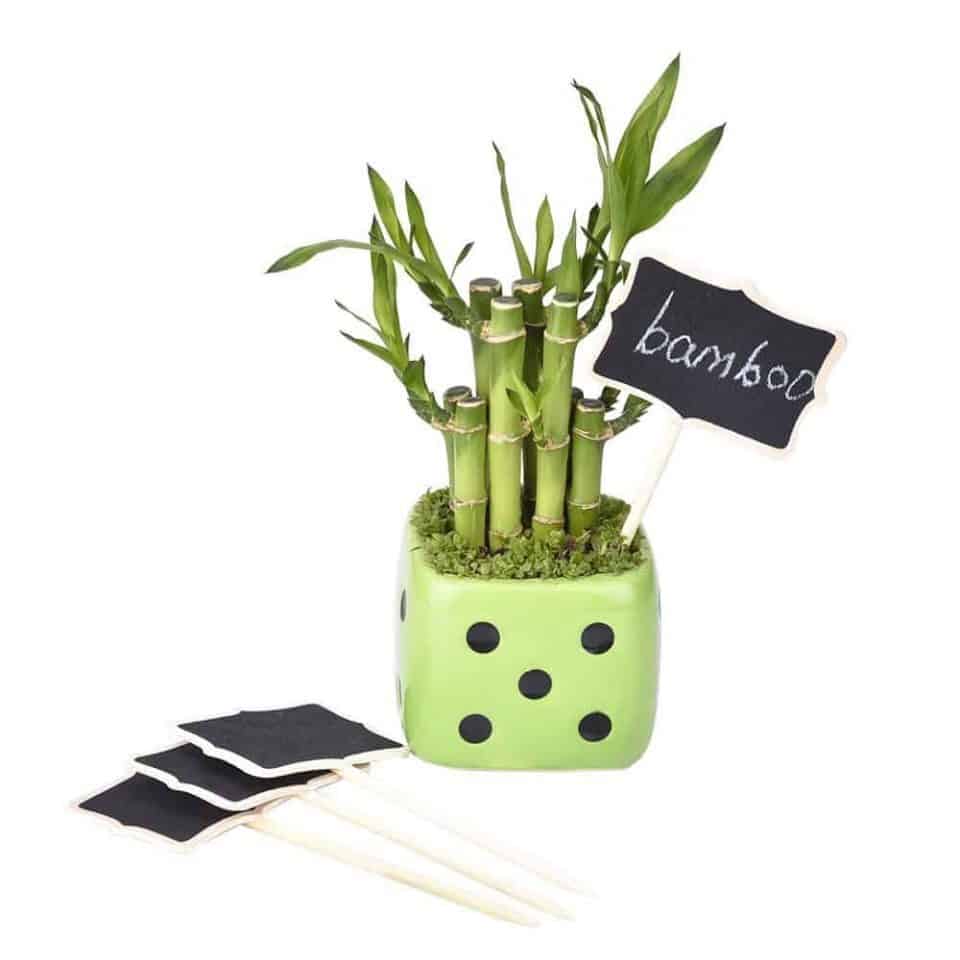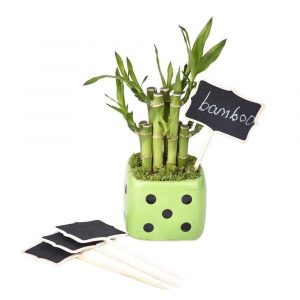 Succulent + Chalkboard writing = a Pinterest post waiting to go viral. I mean, look at this bamboo: that's not even a succulent and I want it.
Plant tags are for more than just decoration though. Labeling your succulents with their common or scientific name helps you remember what they are - and how to care for them. Plus, you look really smart when you bust out a crazy name like Rosularia platyphylla.
Bestseller No. 1
Bestseller No. 2
There are infinite styles of plant tags though, so check them all out! You can make your own quite easily - check Pinterest for ideas. They can be as simple as popsicle sticks with a sticky note pasted on, or as nice as bronze placards. If you're serious about labeling plants though, you might want to invest in our next entry...
---
What does a label maker have to do with gardening and succulents? It makes your plant tag labeling so much easier. Of course, it's nice to write their names with chalk or sharpie, but that doesn't work forever. Once you get one of those massive succulent gardens that spills out of your house onto your porch, backyard, and neighbor's yard (oops) - you need industrial labeling ability! How else will everyone know what your wonderful little plants are??
This label maker in particular is highly prized for being very affordable and very easy to use. Just because it's a label maker doesn't mean your labels have to be boring! This tool has loads of options for symbols and fonts that can add some personality to your already-personal team of succulents!
---
Lots and lots of people struggle with deciding when to water their succulents. While Sublime Succulents has discussed proper watering habits in the past, it can't hurt to have a little extra help.
Lots of people advocate watering your succulents only when the soil is completely dry. You can check it with a finger, but it's really difficult to get all the way to the bottom where moisture likes to lurk. That's where the soil moisture monitor comes in. Use a monitor to check and leave the guesswork out of it.
The one linked is your basic, no-nonsense model. There are many other types though, so check them out. Moisture meters are an excellent tool to add to any gardener's repertoire.
---
What are kids for, if not to mold into perfect little gardeners? Think about it: free labor AND keeps them occupied! They might even learn something. Kids love to play in the dirt anyway. Plus, they will stay out of your plants now. The benefits are endless.
Get your kids started early with this child-friendly gardening set. Although it comes with seed packs and soil discs, you can throw that junk out. We want our kids hooked on succulents! Help your kids mix their own soil and propagate some plants to give to them.
The contents of this set are made out of recycled materials, and are totally non-toxic and free of dangerous chemicals. Great choice for the green-conscious and child and pet-friendly.
---
Sublime Succulents already has an article all about grow lights, but if you need one in a pinch you can't go wrong with this. If you're having difficulties growing your plant in your house or at the office, some supplemental light from one of these bad boys will save it.
The lamp linked is the cheapest one with the best ratings, but there are many to choose from.
The ones with purple light help to encourage flowering and the ones with a full spectrum (around 6500K) emulate the sun to promote growth. Lamps are great for overwintering succulents or getting them comfortable inside.
---
 While sometimes overlooked, tweezers (chopsticks, tongs, all long and grabby instruments) are very helpful in the garden.
 It can grab dead or dying leaves from inside dense arrangements without bothering other plants. It can snag icky bugs or slugs from a distance. You can use it to place figurines or small succulents in hard to reach places!
Twelve inches sounds kinda long to me, but I can imagine that this would be a very useful tool. Lots of succulents (looking at you cacti) have sharp or pointy bits I'd rather not touch. These are potentially very useful for grafting or plant cactus pads.
---
Perhaps a strange entry at first look, but hear me out! Using mesh tape, or a little square of window screen, is the best method to prevent soil from falling out of the bottom of your pot. Although mesh tape is generally used in drywall repair, it fits nicely with our needs too. It's a little easier to store than window screen, and one roll should last you just about forever.
Some people like to place rocks at the bottom of a pot for this purpose, and that's okay. Just make sure you don't layer gravel on the bottom - that creates a perched water table which is ultimately bad for your succulents. Instead, try a piece of broken terracotta over the drainage hole... or this mesh tape.
---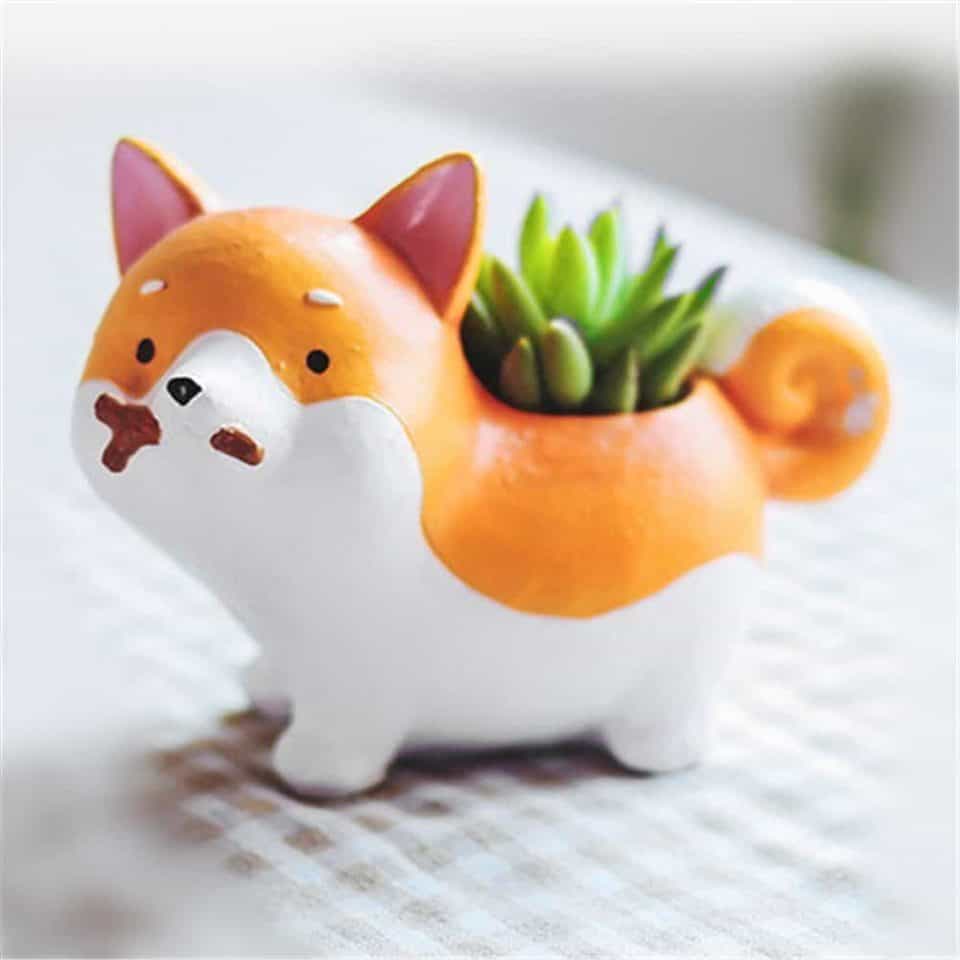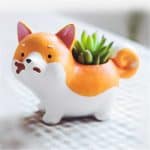 I could certainly go on and on about this one. Whenever my faith in humanity is dimming, I just google search cute animal planters and it is restored.
Planters make an awesome gift... to yourself. Who doesn't want a cute little shiba sporting a succulent? Or a dinosaur, for that matter? Cute animal planters like these work best indoors where their beauty can be appreciated. Ensure they have drainage holes for proper succulent health!
There are infinite varieties of planters, so just take a look. The ones pictured are a few favorites though!
---
Succulents can be spiky, even if they're not cacti. That doesn't stop me from trying to pet them all though.
Protect yourself with these elbow-length gardening gloves. These are some of the highest-rated gloves on Amazon, and by all accounts are quite effective at protecting you from sharp pokeys. The length of the gloves are supremely helpful when reaching into those overgrown monsters they call agave. You'll never have to fear those microscopic, hair-like needles from cacti again.
---
Uh, what? You don't have a succulent phone case yet? Then how is everyone going to know of your love for fat plants? Your Echeveria underwear?
If you haven't bought a phone case in a while, you should know that the market is booming online. Stores are absolutely inundated with the things. You can buy just about any design for any model of phone. Just search "succulent" + your phone's model + case.
It's hard to make friends when you're on your phone in public all the time. However, if your phone is advertising your love for succulents, you can weed out all those useless potential friends.
---
Sublime Succulents often espouses the wonders of the simple garden shear. Namely, its use in propagation. If you're using the beheading method to propagate a succulent, a clean cut is essential. Simply tearing or breaking plants off is a surefire way to fail that propagation.
You'll find many uses for a good pair of garden shears. Trimming off a section of rotting cactus pad to prevent spread, pruning back overzealous Aeoniums, removing infected plants, etc. The garden shear is a staple of garden tools and always a good thing to have around.
---
Maybe not the most necessary of succulent tools, though it is certainly a must-have accessory. Key chains have always been in the vogue even if they aren't always on a key chain. Attached to a backpack or purse, these succulents and cacti signal that you are a very attractive and very devoted plant lover.
The seller has a variety of different succulents and cacti available for key chain pendants. There's even a 4 pack for those of you that can't choose.
---
17. Non-Slip Succulent Mat
It's an unfortunate reality that succulents don't do well in bathrooms. There's not enough light, and there's definitely too much humidity. So I looked for ways to have succulents accompany me to the rest room.
I found this mat. Now I can throw away this shaggy rug that was a haven for mildew (how did it make it into my bathroom?). This succulent mat is apparently not just for bathroom use, but also works as an indoor/outdoor entryway mat. Wow. Succulents are so versatile.
You can contact the seller to order different rug sizes, if this one doesn't suit you. And while we're at it, here's a bunch of succulent shower curtains to match your new mat.
---
Go ahead and peel off those stickers of your stick family. It's time to show everyone on the road the only family that matters. The stained glass style really lends itself to the vibrant colors of succulents and looks great on any vehicle.
This vinyl sticker will alert everyone else on the road that you have "Babies on Board" since you only drive back and forth between your home and Lowes. They will surely give you preferential treatment since you need to get home ASAP and drain all that excess water out of those dang plastic pots. Don't quote me on this, but I'm pretty sure this sticker gives you the same status as emergency vehicles, i.e. people will pull to the side of the road so that you can rush your precious cargo home.
Or maybe none of that's true, but your car will look really cool.
---
Succulents lend themselves really well to the "simple and elegant" vibe. It probably has something to do with their perfect symmetry. If you like that aesthetic, this bamboo planter and pots set will help you fulfill it. The fact that it is vertical is a bonus - it gives you more room to put more plants.
While this set isn't very large, it's a good deal considering. Pots can be expensive, and stands equally so. This one fits great on a kitchen counter, so you shouldn't ever forget to water it (not that the plants would care). Each pot also has a drainage hole, so you don't have to worry about drilling your own!
I'd recommend planting solitary plants in these, perhaps Echeveria or Haworthia.
---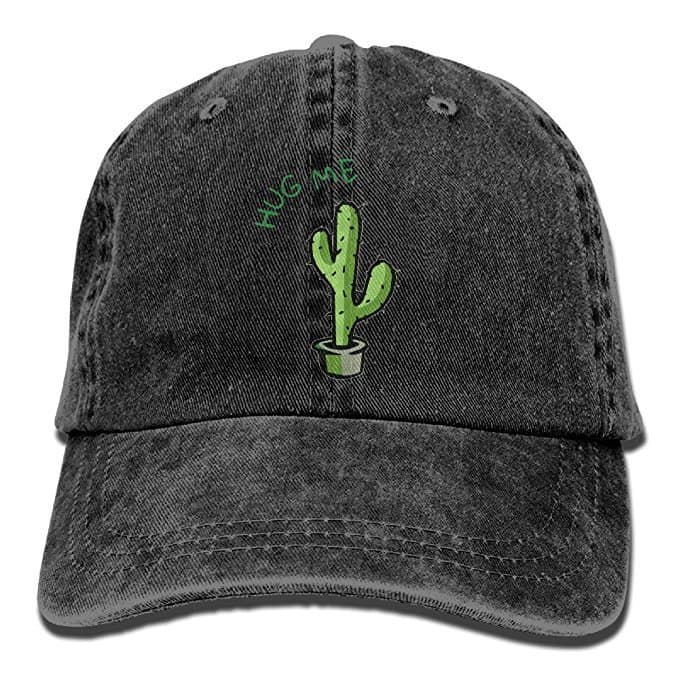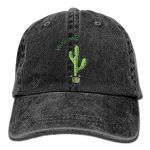 There's a glut of custom clothing online, and t-shirts are the worst offender. Fortunately, the trend has been around long enough that they've got something for everyone now. You can find so many different designs of succulent shirts now, it's impossible to choose.
Now, I chose this design because I'm a fan of frockets (front pockets), and it kinda looks like a little pot for your succies. But why should we restrict ourselves to shirts? They have succulent tights. They have succulent hats, too. The possibilities are endless, now that we have print-on-demand services for clothing.
The real question is: will you use the succulent clothes for gardening or proclaiming your obsession in public? Better yet, will you buy enough clothes to do both?
---
This is a unique piece I really like. Since I ran out of space for succulents long ago, the best way to expand my garden is to do it vertically. This hanger does that with class. You can easily balance a terracotta pot on its lip in the cut-out of the hanger. The slightly-angled nature of the pots make them great for succulents that like to grow droopy such as Burro's Tail or String of Pearls.
This hanger is pretty flexible. The natural wood look fits well inside, but it sturdy enough to hang outdoors as well. It comes with the rope to hang it, though not the pots. You can use any pot with a standard lip! Just be sure to balance it carefully, you wouldn't want to harm your babies. If outside, be careful during storms. Heavy winds may knock pots loose.