Planet Desert Unboxing Video
Planet Desert Overview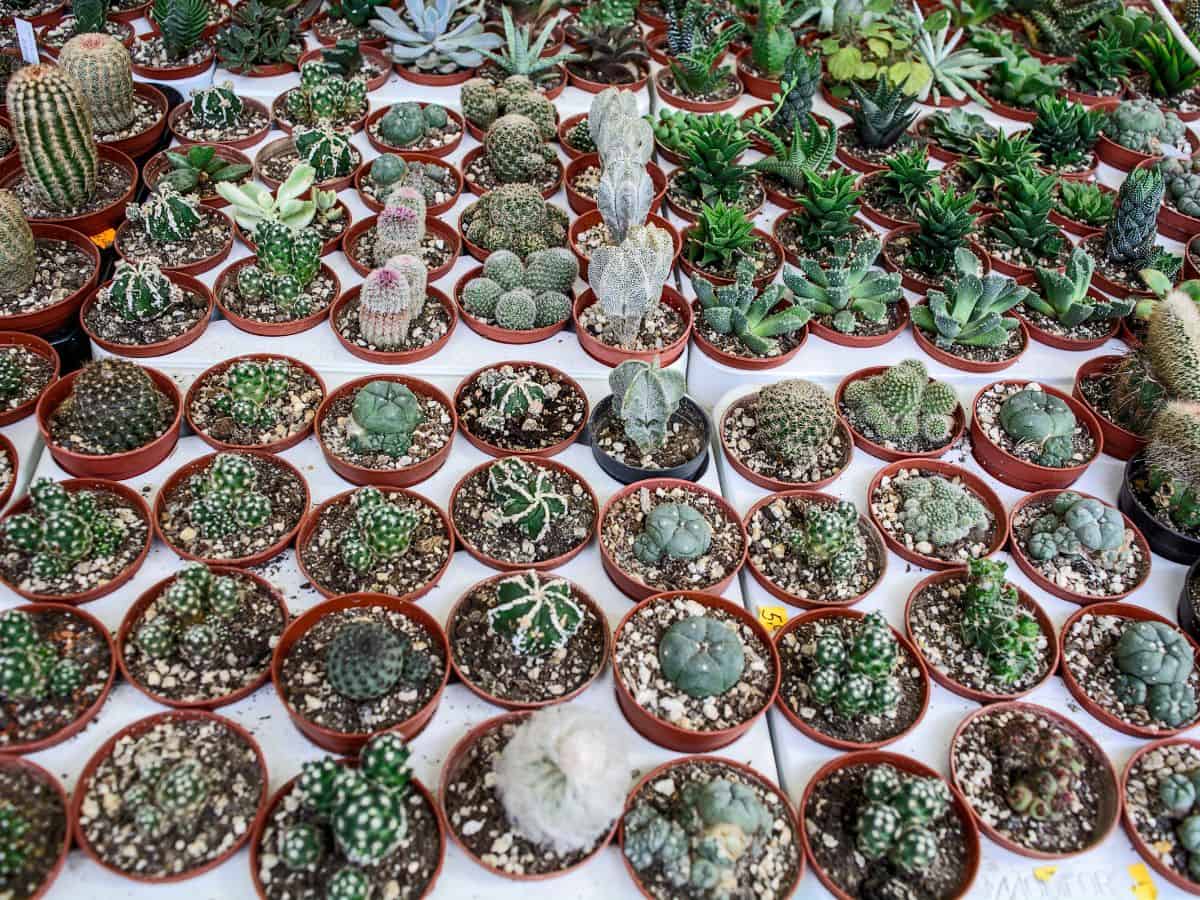 Prices:
Average-to-low. Considering the plants are greenhouse-grown and meticulously nourished, the prices are very reasonable.
Shipping:
Every order is shipped via USPS Priority Mail, which is based on weight and volume.
Maximum of 72 hours between ordering and shipping.
Many plants are shipped in pots and soil to keep roots safe and damage-free.
100% satisfaction guarantee – Planet Desert offers a full refund or exchange for the same or a similar product for up to 14 days after purchase.
Not currently shipping internationally as they are waiting for certification, but once that has been obtained, they plan to ship outside of the United States.
Heat packs are available for cold weather/climate shipping at an extra cost, or if deemed necessary for orders over $50.
See Also: Jade Plant Care

Promotions:
Excellent clearance section with discounted prices.
Regular sales on unusual and exotic items.
Subscribe to the newsletter for deals in your inbox!
Special Notes:
A range of gift cards available for purchase.
Forum for plant-lovers who need help with identifying their cacti and succulents.
Extensive care information for new and experienced plant owners.
Offers DIY kits for gardeners who want to create their own planter or terrarium.
See Related Reading: Ruby Plants Nursery - Interview
Jump to:
Planet Desert Online Succulent and Cactus Store Review
Planet Desert is the best option for buying cacti online, hands down. Their enormous range of products is constantly changing and evolving - you'll see something new every time. Keep an eye out for particularly rare cactus species which crop up from time to time!
This post is an unbiased and honest review. It was not sponsored by Planet Desert. It does, however, contain affiliate links to the Planet Desert. That means that if you follow a link and choose to buy something, Sublime Succulents receives a small portion of the sale (at no extra cost to you). That's how we keep the lights on around here!

See Related Reading: String of Pearls Care Guide
The Story of Planet Desert
Read Also: Succulent Gardens Online Succulent Nursery Review
This business venture grew from a lifelong love of plants and a desire to share that joy with others. A family-owned business, the Ramirez's journey began just outside of Mexico City. After several moves and career changes, in 2003, the family decided to settle in Mendocino County in northern California.
Bestseller No. 1
Bestseller No. 2
A passion for the business developed when they began growing and selling poinsettias, and has since blossomed into a full-blown cacti and succulents extravaganza!
This, small yet quickly-growing, business aims to bring high-quality plants to the public at a low price. Their love of gardening provides their customers an abundance of different plant species, catering to the broad audience that Planet Desert hoped for – both the new and experienced gardener alike.
Planet Desert Cactus Catalogue
For a family-run business, Planet Desert boasts a remarkable array of cacti and succulents, with hundreds of different plant species available for purchase. With 290 items in their cacti collection and 277 in succulents, there's something for everyone in their vast inventory.
Choosing from the selection can prove tricky since there are so many beautiful plants on display to tempt the avid gardener!
Each individual cactus and succulent has a detailed description of the plant, with information such as how large the plant can grow to at maturity, its natural habitat, its water requirements, how much sun it needs to thrive, the color of the flower in bloom, and other interesting facts.
The beauty of Planet Desert is that they offer a range of plants to suit everyone, from the most novice horticulturist to those with significant experience in tending to and caring for exotic plants. From Uebelmannia pectinifera, a solitary cactus which requires careful maintenance for optimal growth, to the Kalanchoe tomentosa panda plant, a slow-growing succulent with a very simple care routine – this online store appeals to anyone with an interest in more unusual plant varieties.
Check Also: Rose Succulent Care
Due to the popularity of some of their plants, many of the bestselling items sell out quickly, so be sure to snatch up a Gymnocalycium friedrichii or Albuca spiralis when you have the chance! If you don't manage to purchase one in time, Planet Desert has an option that allows you to be notified when your desired plant is back in stock so you won't miss out again.
DIY Kits for the Budding Gardener
Creating your own succulent or cactus garden can seem daunting, but Planet Desert wants to encourage everyone, green thumb or not, to have a go at caring for a little greenery.
With their DIY kits, customers can choose from a pot, terrarium, or rock garden to build. Each kit comes with everything needed for plants to thrive with minimal interference – the sets are guaranteed to be low-maintenance and should last indefinitely when care instructions are followed closely.
Considerate and Friendly Customer Service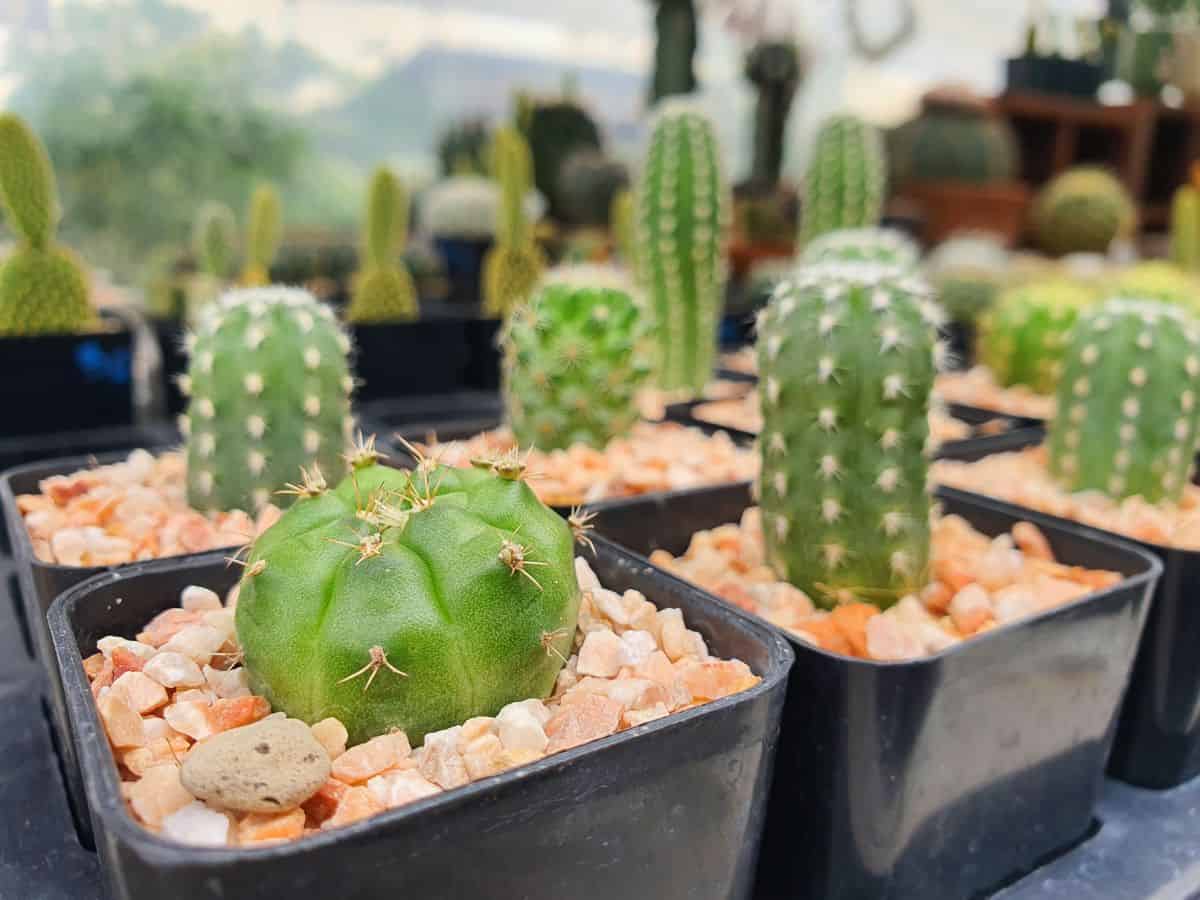 Satisfied customers rave about the customer service offered by Planet Desert. Prompt response times to queries, useful assistance when selecting the right plant and insightful answers to plant-related questions have all been highlighted by reviewers.
As a relatively small family-run business, Planet Desert realizes that exceptional customer service is the key to prospering, and they undoubtedly go above and beyond to assist their customers and to provide the best purchasing experience possible.
Many customers have happily commented on just how well-packaged and secure their plants had been delivered. Very few have had less than satisfactory experiences with shipping in particular, with only one or two noting a damaged plant; in these cases, the customer service department got in touch, offering a refund or a replacement to ensure total satisfaction.
Another positive feature of Planet Desert is the health of their plants upon arrival at the customer's home. With secure packaging, a quick delivery time, and care taken to ensure the right temperature of the plant during transit, Planet Desert is able to ensure customers that their plants will arrive in tiptop condition – and the reviews are full of praise for healthy, vibrant plants on arrival.
Some reviewers have noted that the plants they received were slightly smaller or a different color than expected, but all within the guidelines that were specified in the individual plant descriptions.
Read Also: 9 Best Trailing Succulents and Cacti
The Final Verdict
With decades of experience in plant care, from the rarest succulents to the most common cacti, Planet Desert provides healthy, affordable plants for customers in the United States, with hopes of bringing their shipping specimens to those who live abroad in the future.
Knowledgeable regarding climate control for shipping these fragile plants, Planet Desert goes the extra mile to ensure they all arrive in perfect condition. Friendly, interested staff make the experience pleasant for every customer, and at incredibly affordable prices, it is easy to see what makes Planet Desert an excellent choice for buying cacti and succulents online.