The Rose Succulent is a gorgeous green succulent that looks almost identical to a rose. It's taken the Internet by storm, which has prompted some (warranted) skepticism.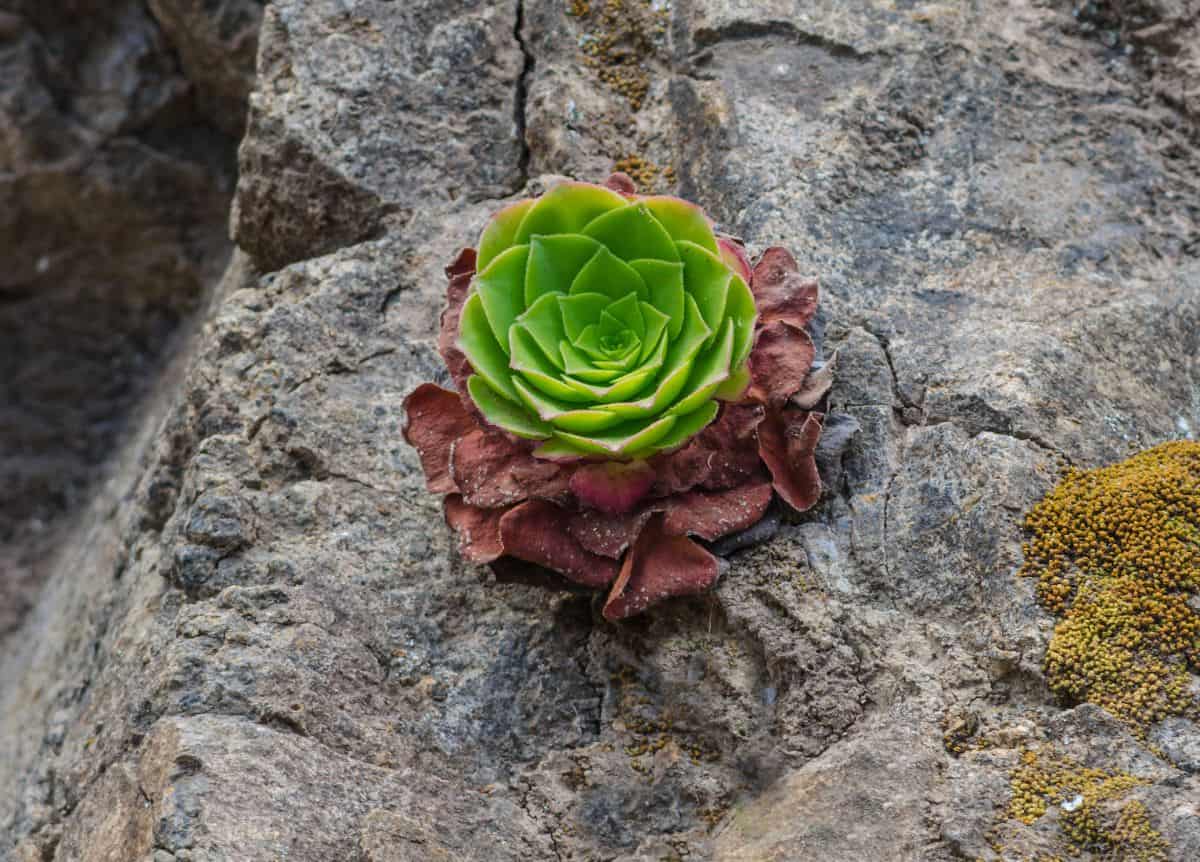 Is that a real plant, or is this photoshop? Is it actually succulent?
Here's the lowdown on these romantic succulents!

Jump to:
What is the Rose Succulent? (Greenovia Dodrentalis)
Name:

Greenovia dodrantalis

Soil:

Well-draining

soil
Blooming:
Spring
Light:

Bright light

Water:
When the soil is completely dry
Propagation:
Stem cuttingsoffsets and seeds
This plant has a couple of names, as all do. What's slightly unusual, though, is that there are two acceptable scientific names: both Aeonium dodrantale and Greenovia dodrantalis.
The double-naming is a result of a reclassification of the plant's taxonomy, which happens fairly often in botany (did you know technically Haworthia is Haworthiopsis now?). The plant is sold under both names, so be aware of that if you're looking for one.
Of course, most people just call it the Rose Succulent, which is a perfectly apt name. If it wasn't a vivid green it would be almost indistinguishable from a regular rose.
Fun fact: The Rose Succulent is native to the Canary Islands, which are located off the coast of Spain!
See Related Reading: Ruby Plants Nursery - Interview
How to care for the Rose Succulent (Greenovia Dodrentalis)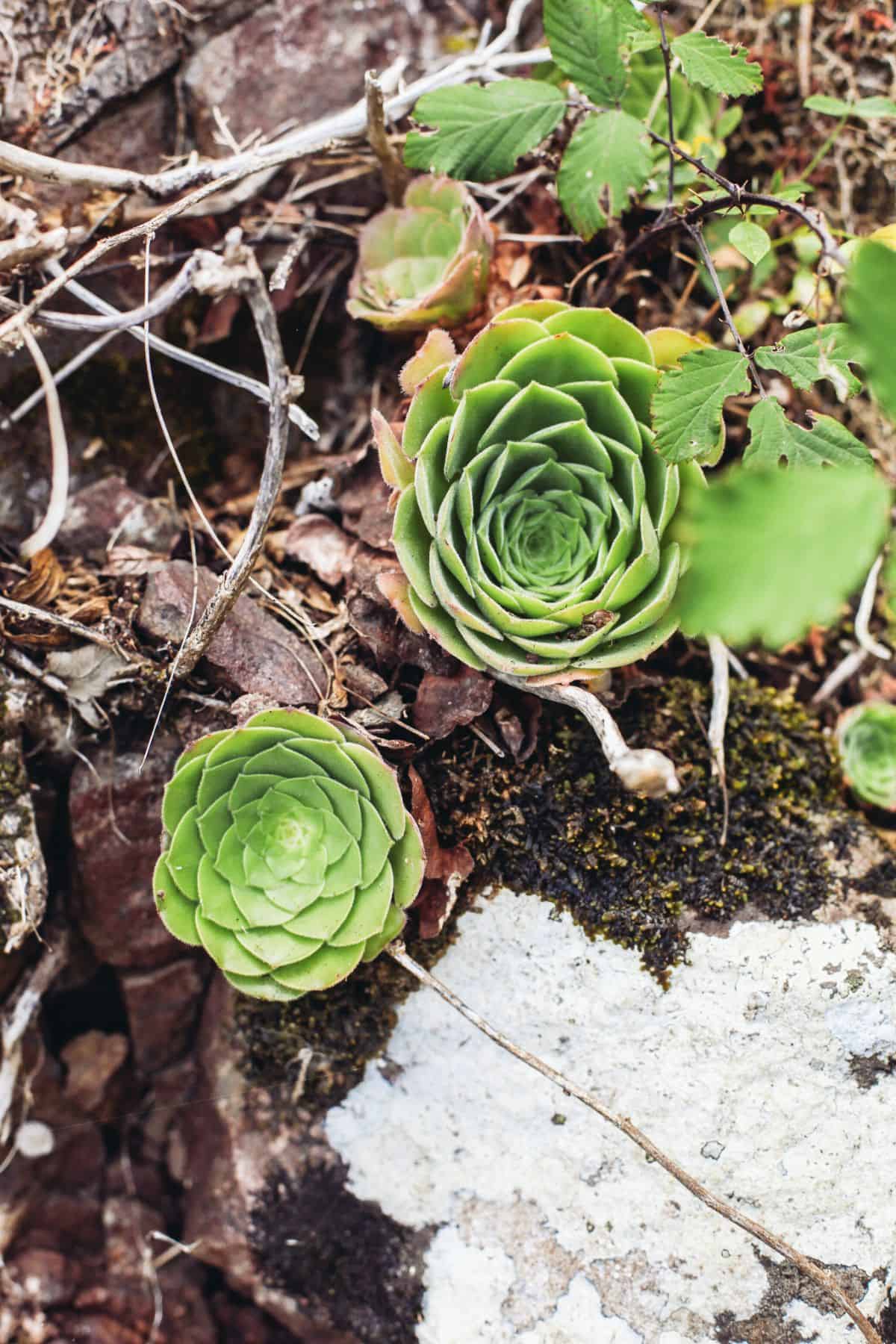 This fat plant is a member of the Aeonium genus, so it has care requirements similar to that of another fan-favorite - Kiwi Aeonium. These guys are slightly different from other succulents, but still very easy.
Note that Rose Succulents are NOT frost hardy. They'll tolerate a fair bit of cold, to around the point of freezing, but will suffer damage and die if exposed to prolonged cold.
They will need to come inside for the winter if you live in a place that has snow during the winter.
Bestseller No. 1
Bestseller No. 2
USKC Rare Live Succulent Cactus Plants (2"Pot Greenovia Dodrentalis)
Important Info to Consider:Succulents display a wide range of shapes and colors. Depending on the lighting and watering...
Easy to care for: Succulents don't demand extensive maintenance, making them a versatile choice for different lifestyles.
Thoughtful Gifts:Succulents make wonderful gifts for various occasions.
Another weird quirk is that Aeonium, including this one, are summer dormant. That means they do most of their growing in the winter, rather than the summer.
Don't fertilize during the summer, and also water it less than you would a regular succulent.
Wanna know more about succulent dormancy? Check out this article.
How to water Rose Succulents
The first thing to note is that they generally prefer a little more water than other succulents do. That makes the Rose Succulent and other Aeonium great for beginners because they can tolerate wet soil longer than most succulents.
Whether your plant is in a pot or in the ground, the watering is the same. Thoroughly drench your Rose Succulent as soon as the soil becomes totally dry.
In the summer, this could be every couple of days. In the winter it'll take longer to dry, so you may only need to water once every week or two weeks.
If your Rose Succulent is in a pot, make sure that it's not sitting in water between waterings. Use a pot with a drainage hole.
See Also: Jade Plant Care
Soil for Rose Succulents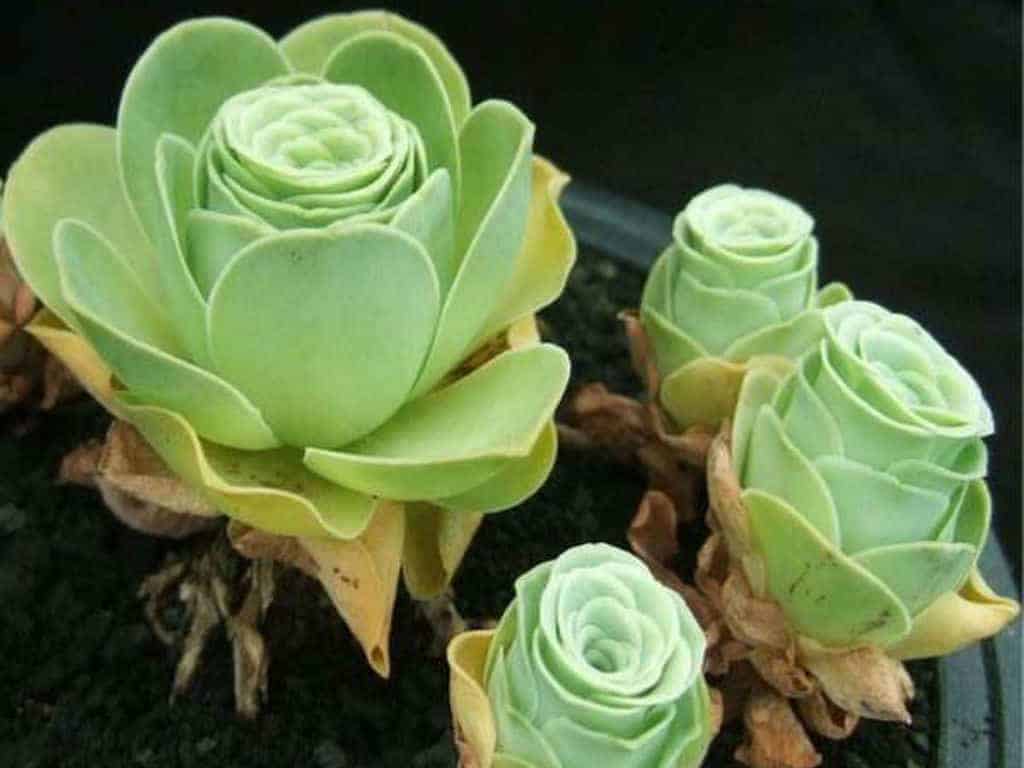 See Also: Planet Desert Online Succulent and Cactus Store Review
Still, you'll want to make sure you have an appropriate soil mix. It's crucial to have a fast-draining soil mix so that the roots don't stay moist for too long. Otherwise, you'll risk root rot.
You can use standard succulent and cacti soil mix for the Rose Succulent. Try to avoid any organic materials like peat moss or coconut coir since they retain water and keep the soil wet for longer.
I'd recommend using a store-bought brand like Miracle-Gro Succulent Soil, but adding more perlite so that it drains better.
Here's a more in-depth guide on creating your own soil, and this is a recommended list of the best pre-mixed succulent and cacti soils.
How much sun do Rose Succulents need?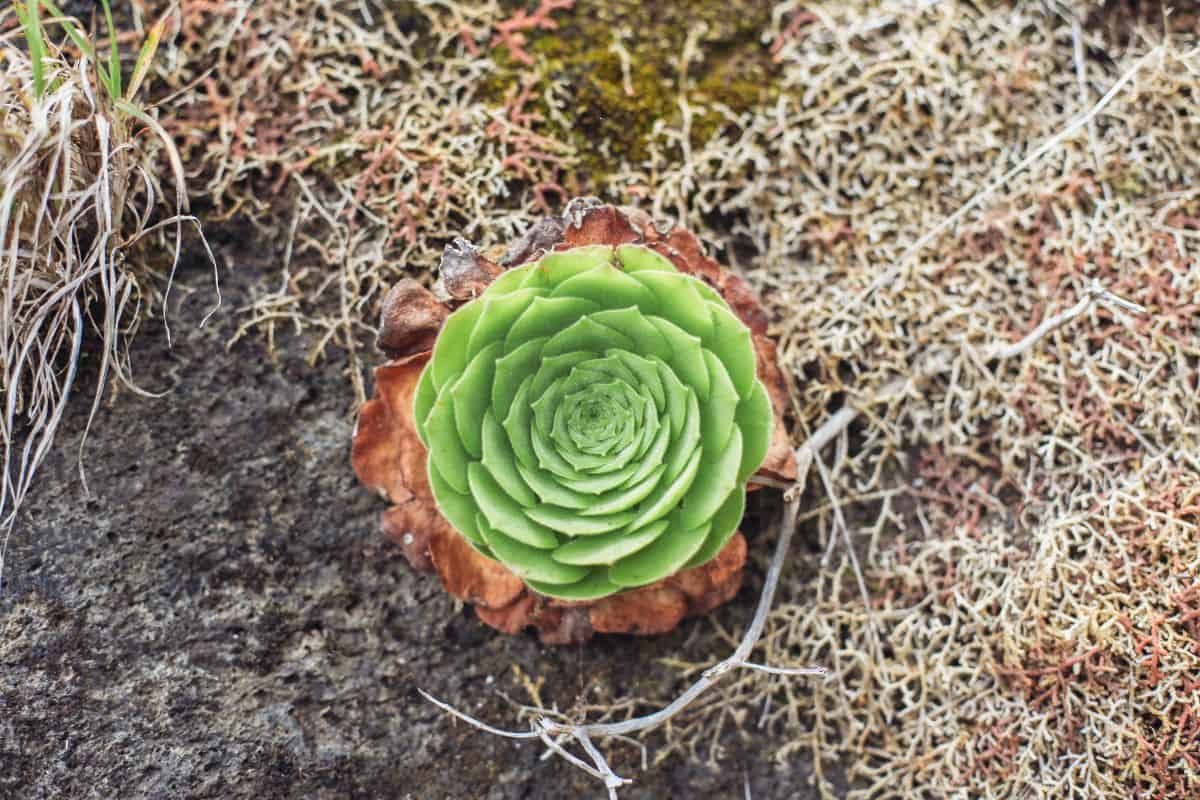 Rose Succulents have care requirements that are typical of Aeonium, so the answer to this question is: partial to full sun. They're a little prone to sunburn so be careful during the summer that they don't get too much direct, intense light.
Unlike many other succulents, Rose Succulents don't turn pretty colors when they're exposed to lots of light. They're green through-and-through. However, in order to maintain that compact rosette that makes it look just like a rose, they'll need lots of light. The result is that they need a lot of light, but not necessarily intense light.
That makes rose succulents a great candidate to be grown under a grow light!
Here's our guide to succulent grow lights. Check it out!
Propagating Rose Succulents
These plants are in high demand, so it's probable that you'll want more eventually. Either you'll have friends that want in on the action or you'll find people willing to buy them off you! You're going to want to have as many rose succulents as possible.
It's starting to sound repetitious, but rose succulents are Aeonium, and so they propagate the same way. Unlike many succulents, leaf propagation doesn't work very well.
Read Also: Succulent Gardens Online Succulent Nursery Review
It's technically possible but very unlikely to succeed.
Instead, wait for them to do what they do best - self-propagate! A happy and healthy plant will quickly grow babies around its base. When they are grown, about an inch across in diameter, you can remove them with a quick snip.
Let your rose succulent cuttings sit out for a couple of days to callus, then place them on some dirt. Eventually, they'll grow roots out of the base of that stem and you can begin watering.
Where to buy Rose Succulents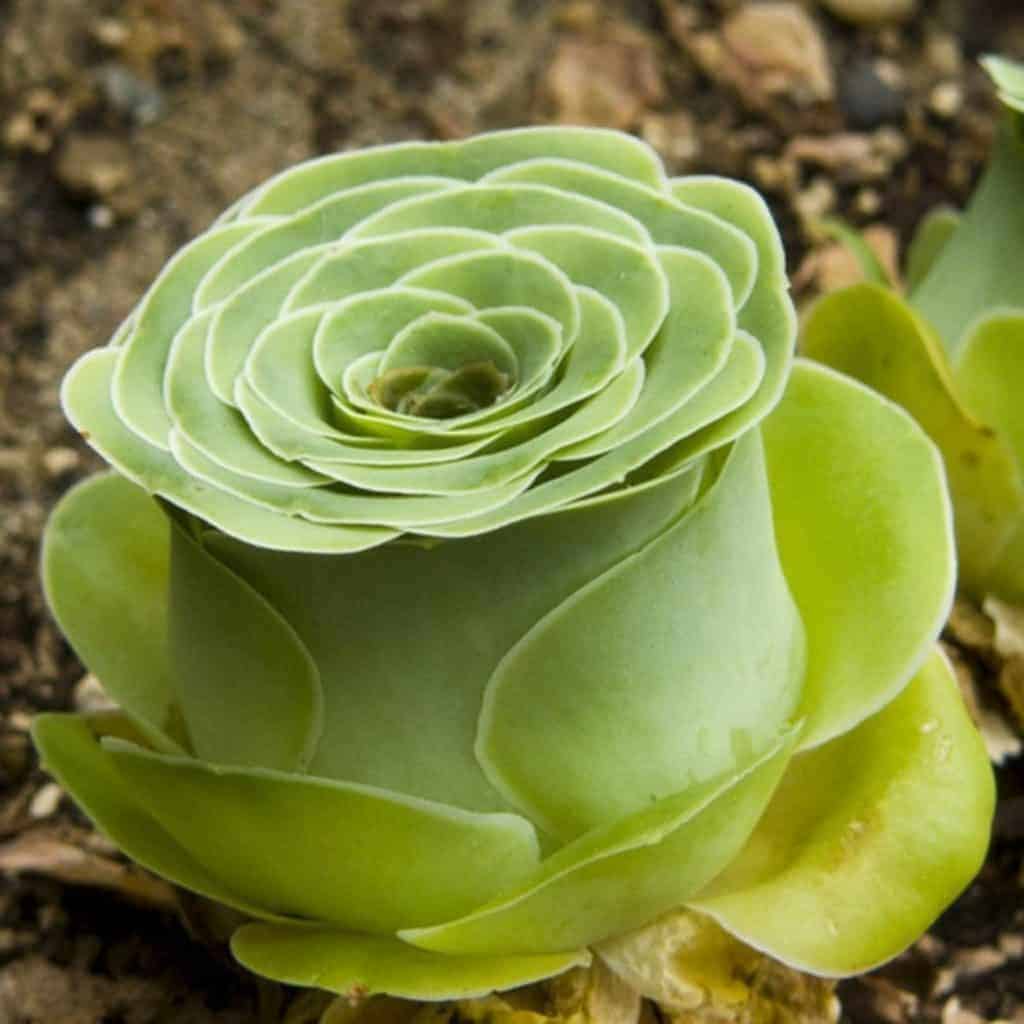 This is the hard part.
You already know this is a rare succulent. Heck, you're probably only reading this article to try and find out where to get one. Well, I found exactly one place:
I often recommend Etsy when you're looking for rare plants because it's a platform that allows individuals to sell plants from their own private collections.
It's surprising, though, that there is only one seller on Etsy that's offering them at any given time. They're not exceptionally hard to grow (or source, for that matter).
I've seen on Facebook's succulent selling groups, and even some of the large popular nurseries that these plants occasionally show up for limited-time sales, but that's it.
I expect that finding rose succulents for sale is a matter of timing and luck. Here are the search terms you should use when looking for them:
rose succulents
mountain rose succulents
Aeonium dodrantale
Greenovia dodrantalis
And let me know in the comments below if you find another person selling them!
Read Also: 9 Best Trailing Succulents and Cacti
About Rose Succulent Seeds
The thing that isn't hard to find is people selling seeds for this succulent. Be careful when buying succulent seeds online. It's a market that is rife with scams.
Succulent and cacti seeds are tiny and featureless, so you can't tell if you're getting the right plant until it germinates (if it does at all).
Of course, there are places to buy the seeds legitimately. Etsy is one of those places. Be very careful when purchasing, though, and make sure to only buy from places with lots of verified (and real-sounding) reviews.
Growing rose succulent seeds isn't all that hard, it's like most other succulent plants. Here's our guide for it.
Good luck and enjoy your rose succulents!!
Sources: