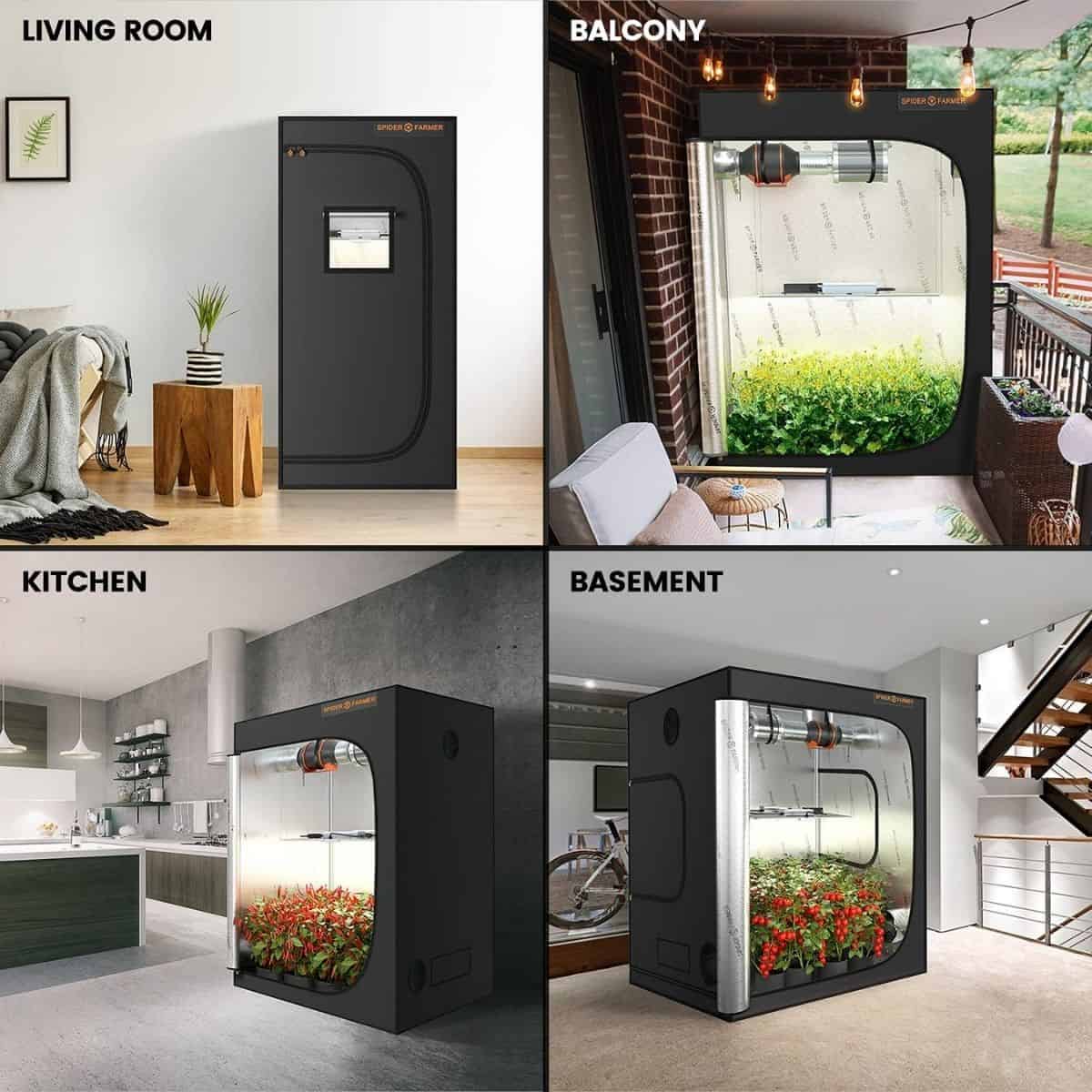 Have you ever wanted an optimal growing environment in your south-facing windowless apartment? With the Spider Farmer Indoor Grow Tent, you can get professional lighting and temperature control for less than the cost of a single car payment!

In this review, you'll learn about what this grow tent can do, how to set it up, and more! Read on to learn whether this grow tent is right for you.
Jump to:
Do Indoor Grow Tents Work?
Absolutely. Grow tents are designed to make gardening easier. Think about it, by growing indoors in a controlled environment like a grow tent, you're eliminating a huge number of variables that you would otherwise encounter. Even if you do most of your gardening outdoors, an indoor grow tent is a great place to get seedlings started or to propagate more mature plants!
Here are seven reasons to purchase an indoor grow tent:
You Can Garden Year Round
You Can Be More Energy Efficient
You Can Better Utilize Space
You Can Keep The Pests Out
You Can Perfect Lighting
You Can Circulate Your Air
You Can Setup Grow Tents Without Professional Expertice
The Best Indoor Grow Tent?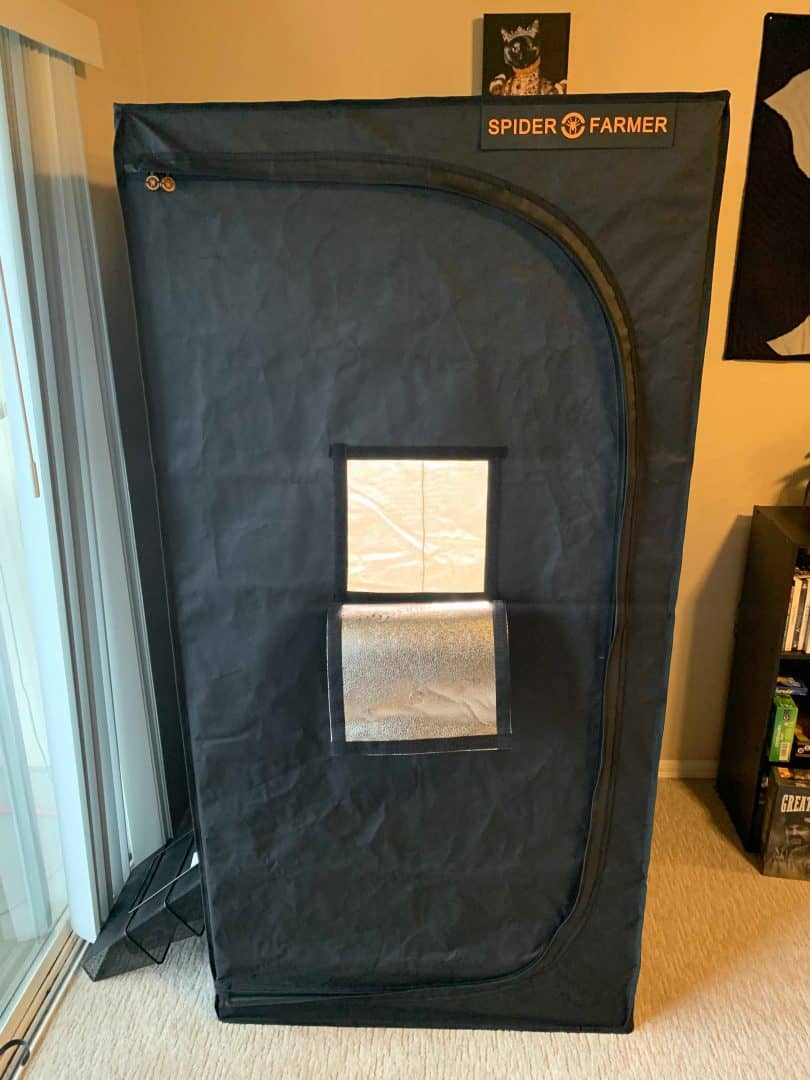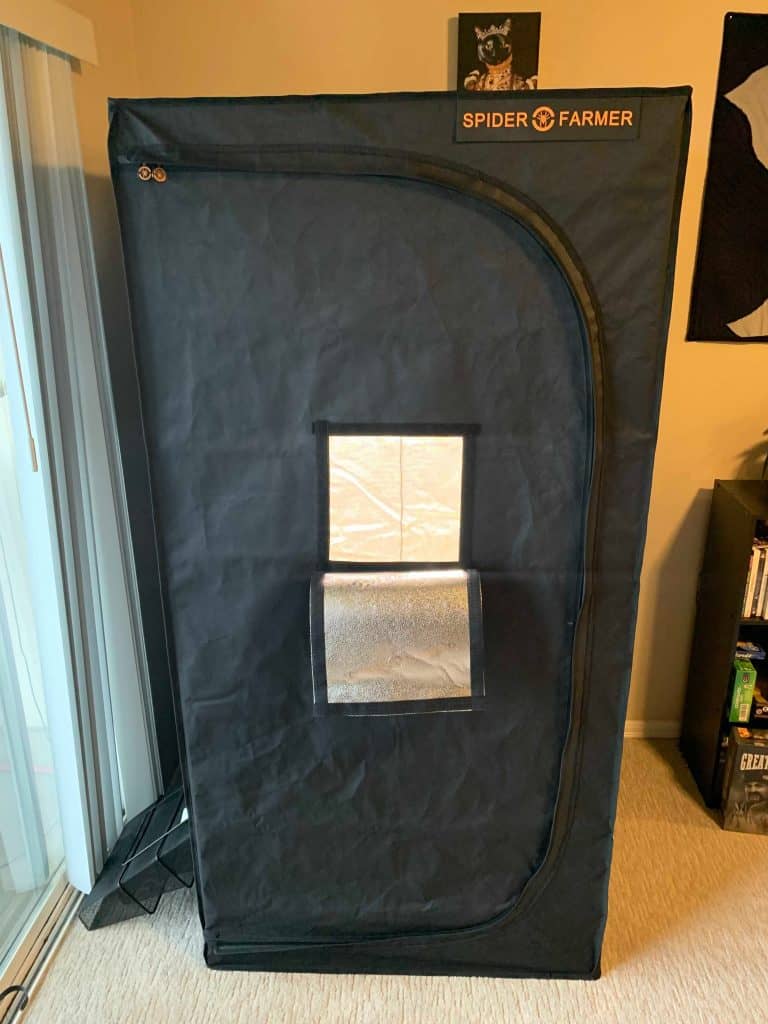 Is the Spider Farmer Indoor Grow Tent the best on the market? Pretty much.
This grow tent combines an ideal size with a high-quality build to provide growers with the perfect setting in which to cultivate their crops. At 90 x 90 x 180 CM (or 3'x 3'x 6′) it must be noted that this grow tent from Spider Farmer is truly massive.
Why do you need a grow tent for your succulents? So that you can propogate your babies more efficiently!
Not only is the Spider Farmer Grow Tent perfect in terms of size and build but it also features professional control for both temperature and light. To aid in control over both these aspects of growing the Spider Farm Grow Tent also comes with a 1680D Oxford canvas exterior and Diamond reflective Mylar interior. Between these two features, you'll notice optimal light reflection without any light leaks which your plants will appreciate.
You'll love the easy-to-use and super-compatible vents too as you can attach nearly any kind of fan to this grow tent to aid in air circulation.
You'll be able to load up to 140 pounds into the Spider Farmer Grow Tent too which equates to truly an obscene amount of plants. Additionally, the construction of this grow tent requires absolutely no tools.
Does Spider Farmer Ship?
Yes! Especially if you're located in the US. Spider Farmer offers free and fast shipping without taxes to customers in the US mainland. If you happen to be located outside of the United States, then simply contact Spider Farmer for a worldwide shipping quote.
Orders are typically fulfilled within 3-8 business days of purchase.
Spider Farmer Warranty Information
You can contact Spider Farmer about a faulty LED Grow Light within 30 days and about an inline fan within 2 years. Do note though, that a repair fee must be paid.
Now if you need to know how to request a warranty, then send the following details to email: [email protected]
order screenshot including order number, product model, and order time
videos or pictures about product issues
description of the problem in detail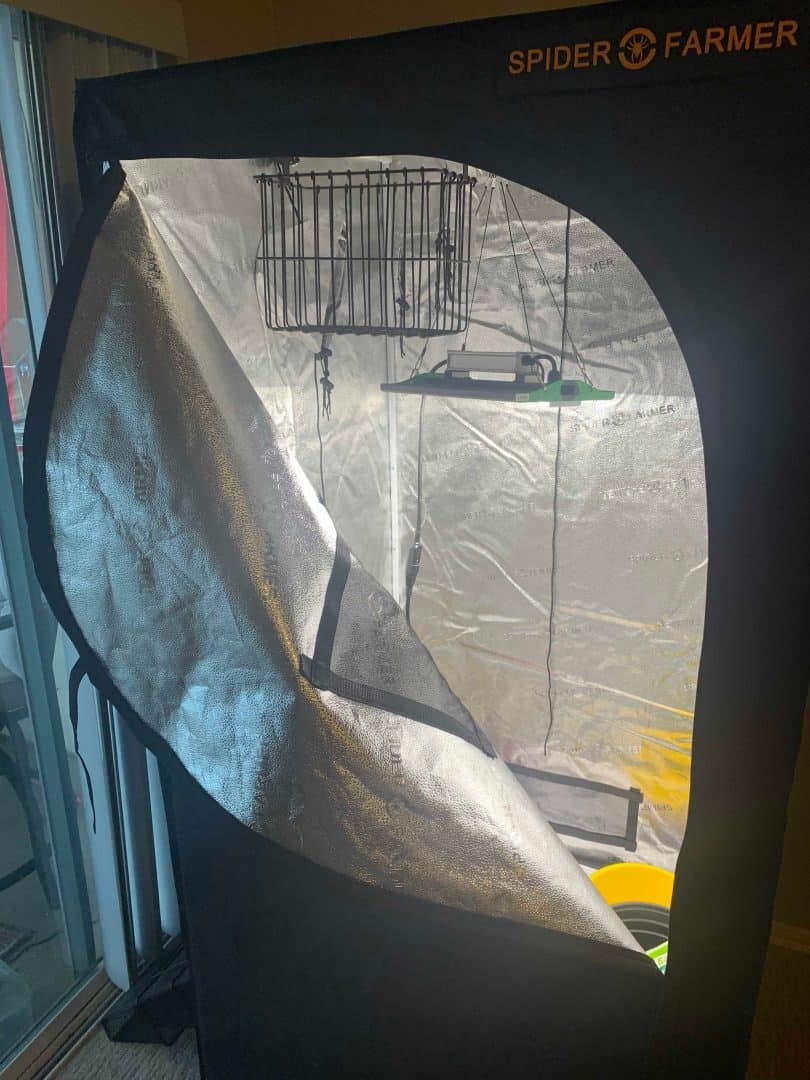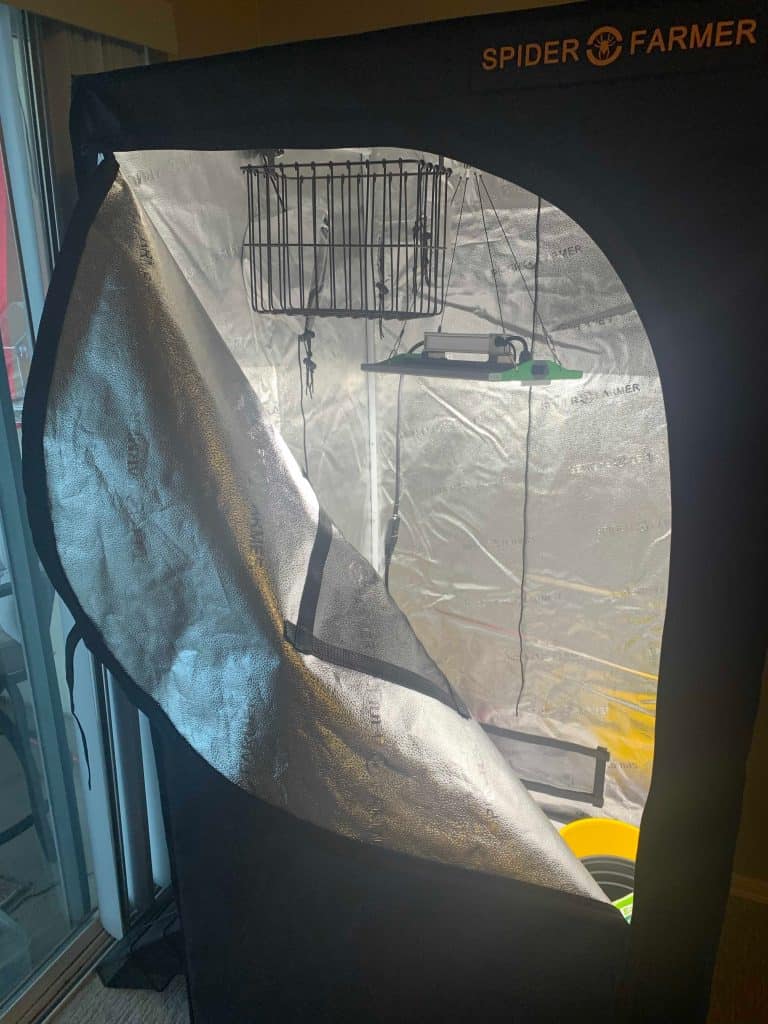 Yes. Whether you're a beginner looking to grow crops in a cramped city apartment or a seasoned professional looking for a place to propagate your plant babies, the Spider Farmer Indoor Grow Tent is an ideal investment.