Whether you're just a new gardener or a long-term collector of succulent plants, you are probably aware of the vast spectrum of succulent varieties.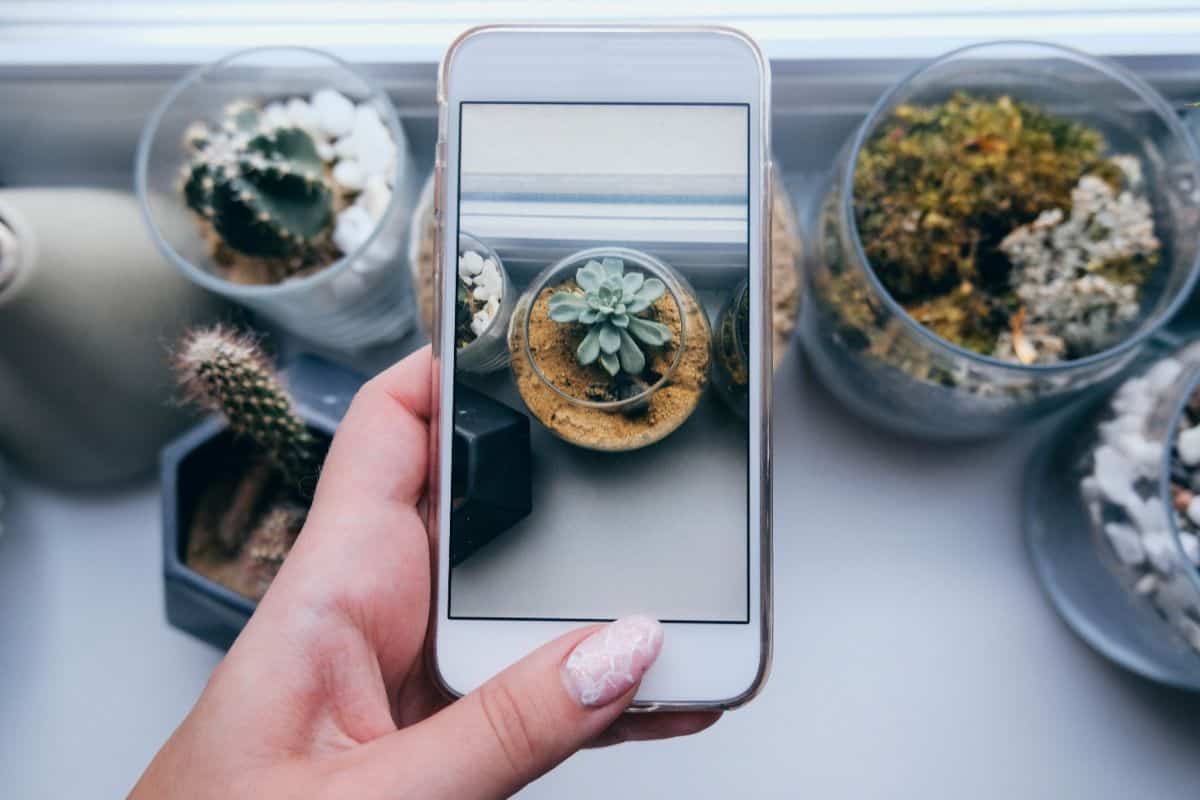 First of all, there are more than 25 plant families with succulent species in them, and each of those families can be further divided into subfamilies and genera. No wonder even horticulturists and plant experts have difficulties identifying plants at times.
Fortunately, we are living in the golden age of information. It is not only easy to do a quick search online these days, but there are also plant identification apps that you can conveniently keep in your phone already.
The question is, which succulent identification app is the best? That's what we seek to find out today.
Jump to:
The Benefits of the Proper Identification of Plants
There are numerous benefits to identifying plants; in fact, we find the practice always interesting. After all, there are always fascinating new things to learn about plants.
As gardeners, though, there are clear and essential advantages like the following:
1. Provides Clear Growing Information
The common motivation for developers to create their plant identification apps is to help gardeners, especially beginners, keep their succulent plants healthy and happy.
After all, the proper identification of plants will provide a lot of insight into each plant's specific needs and preferences. These include their growing habits, ideal environments, and particular weaknesses.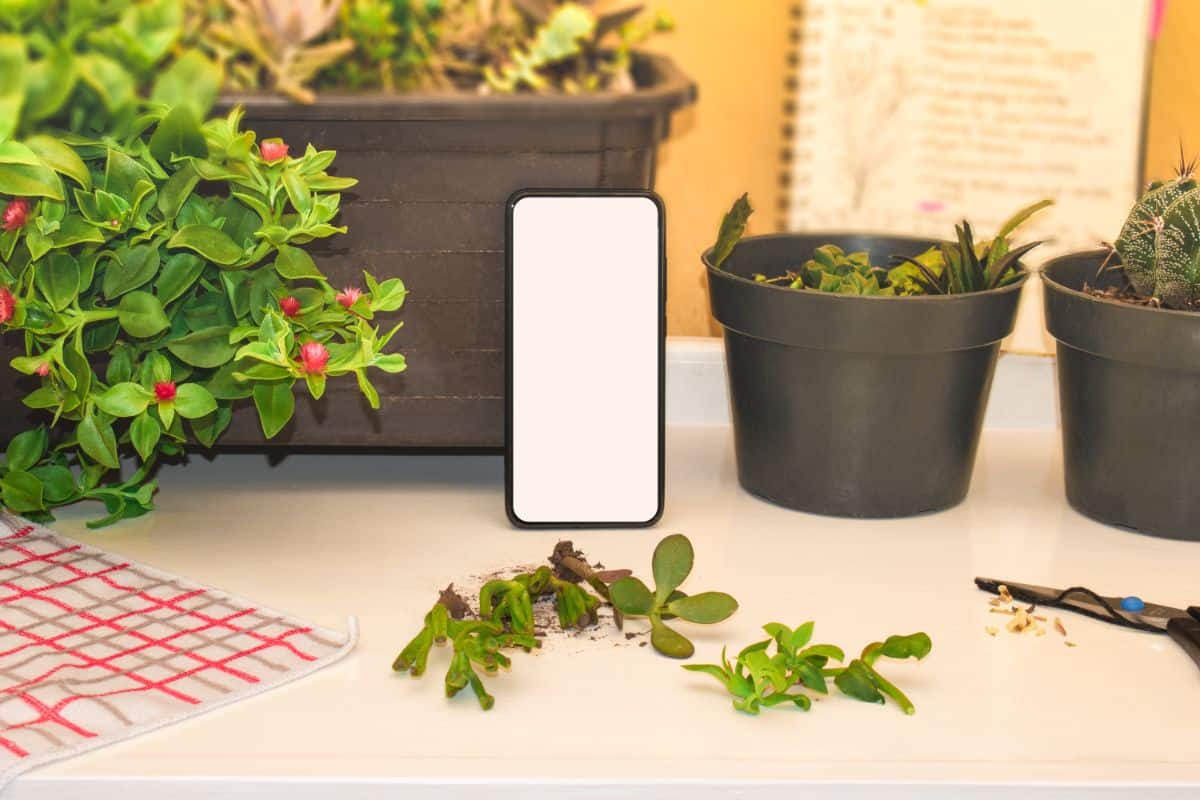 2. Uncovers Plant Benefits
Another reason we value plant identification is to discover any potential benefits that we might not be aware of. For instance, the aloe vera plant is known for its medicinal properties, including the ability to help with burns, cuts, and other skin injuries. Some traditional medical cultures even refer to aloe as the "wonder plant".
3. Protects Us From Potential Harm
Finally, we cannot stress how important it is to identify any plant before taking it home, especially if you have younger children and pets. After all, there are succulent varieties known for their toxicity.
One good example is the Jade Plant or the Crassula ovata, which, according to the American Society for the Prevention of Cruelty to Animals (or ASPCA) is toxic to both dogs and cats. It can cause vomiting, confusion, and even depression when ingested.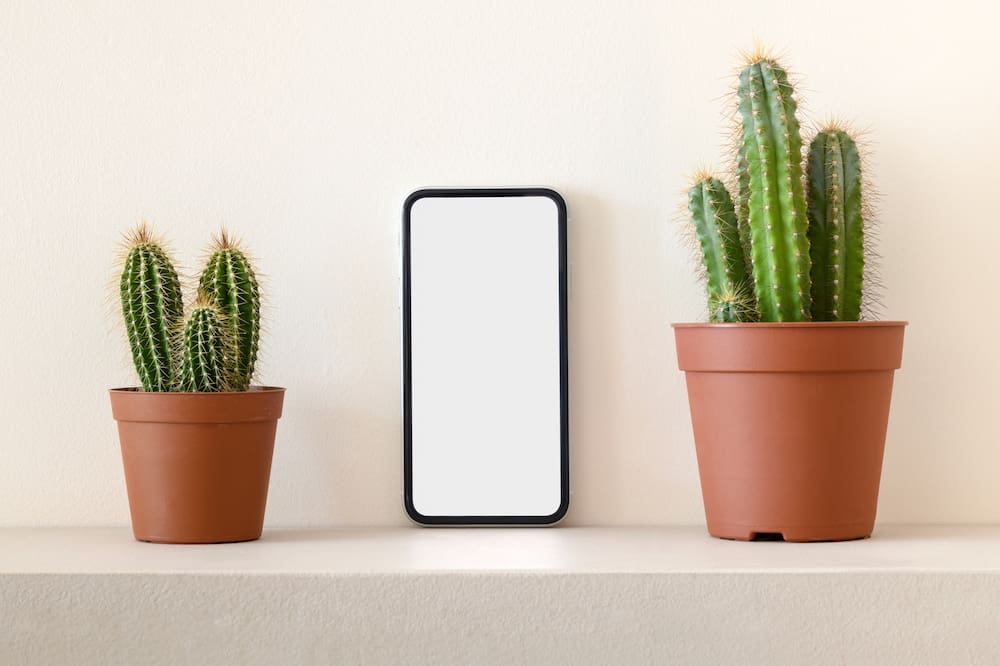 How to Choose the Right Succulent Identification App
So, do you think adding an impressive plant identification app to your arsenal of gardening tools will benefit you? Then allow us to help you further by sharing the various factors you should consider when choosing one. The most important ones are as follows:
1. Database of Plants
The first thing that you should prioritize when choosing a succulent identification app is, of course, the number of succulent varieties in its database. After all, there's no point in downloading a plant ID app if it doesn't even have enough data to recognize common succulents.
2. Plant Information and Accuracy
The next factor we consider is the amount of information the app has on each plant. Even an app with thousands of varieties in its database can be rendered useless if it doesn't have a detailed description of its succulents.
While we always enjoy knowing more about the taxonomy of each plant species, we'd rather get accurate details on plant characteristics and growth habits on our phones.
We find it more convenient this way. We can always do more research through Googling anyway.
3. Quality of Plant Images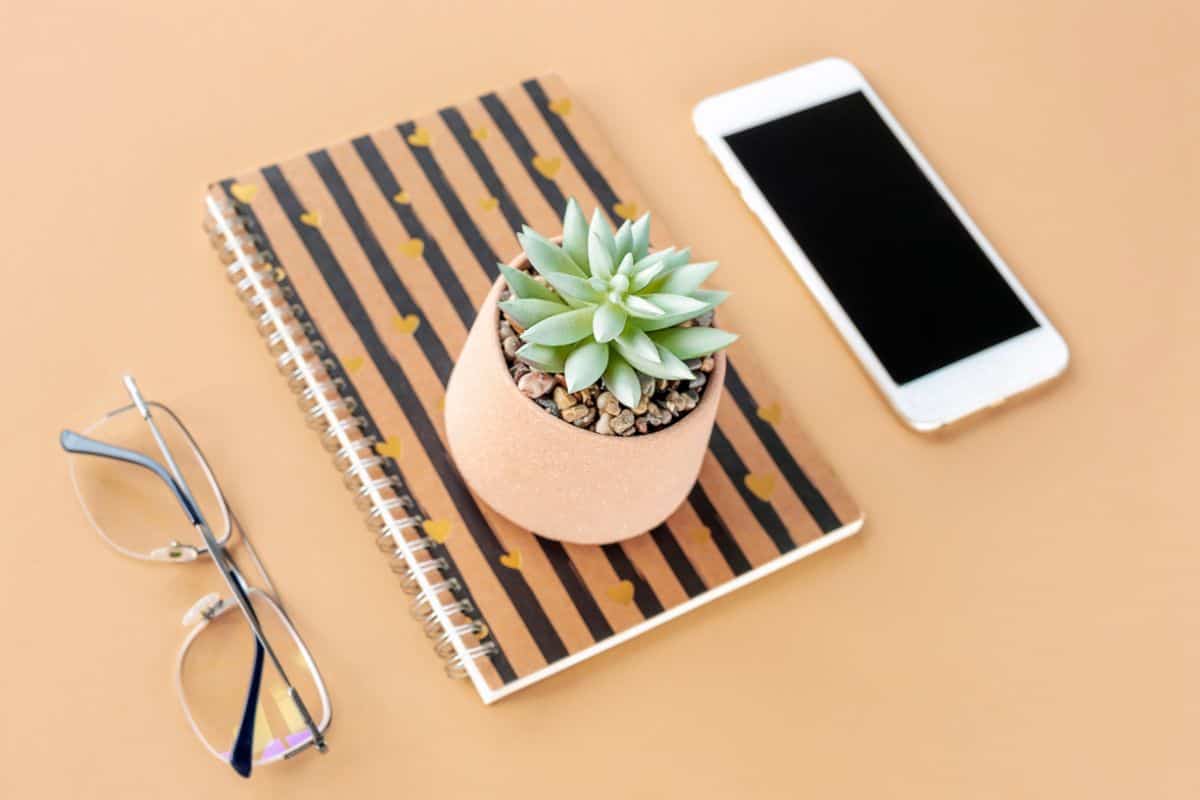 We cannot stress the importance of excellent quality images in a plant identifier.
For us, it's not enough to have beautiful plant photos. Instead, we prefer clear photos of plants taken from different angles. Plus points if the app has zoomed-in detail shots that can further help with proper identification.
4. Existing App Community
Another factor that we also consider is the number of the app's existing users. Not only do we love joining online communities of fellow plant enthusiasts, but we also value the insight we get from an app community. That is especially those with a roster of users with plant specialists.
5. Other Features
Finally, don't forget to look into any other features that your preferred plant identification app might have. Some of the helpful features we enjoy are offline access, disease diagnosis, and pest information.
The Top Plant Identification Apps
So you see, a plant identification app should be more than just a gallery of succulents. Instead, it should function like a directory of succulents with all the information you need to grow them.
The next question, however, is which one to pick? Below are our top three choices.
PlantSnap
What we love best about PlantSnap is the fact that it has an extensive database on plant species that its competitors simply don't have. Its succulent repertoire; for instance, is really impressive.
With more than 500,000 plant species in their directory, we're sure that you'll find your favorite plants here and more.
PL@ntNet
We're not really surprised why Pl@ntNet is referred to as the best plant identification app by many gardeners in our plant circles. After all, it is completely ad-free and free to use.
The only reason we didn't list this first, and why we consider it our alternative plant identification app, is that it only covers around 4000 plants in their system. Its best advantage lies in its smart search feature.
All you need to do is take a photo of your plant, and the app itself will present potential results for added ease and convenience.
iNaturalist
Finally, we can't complete any list that features the top plant identification apps without mentioning iNaturalist. It has the largest database among plant apps and almost 1.5 million users in the app community.
They even have naturalists, scientists, and other plant experts among their users who can further lend assistance to determine the different kinds of plants you might need to identify.
Succulent Plant Identification
We cannot reiterate how much satisfaction and convenience succulent plant identification gives us. That's why we are really thankful that plant ID apps exist.
With it, we don't always have to overwhelm the friendly crew in our local garden center with all our questions. We can simply whip out our phones and search for the info we need ourselves.
Having detailed information on a succulent is essential in growing your own succulent garden, after all. Not only do you need to know your plant's ideal growing environment and care requirements, but you also need to be aware of its other characteristics, including any medicinal properties or potential toxicity.
For us, knowing our succulents beyond just their name and looks is what takes our gardening experience to a whole new level. We hope that you also find the same satisfaction in this method of plant exploration.
Happy gardening!