As I'm sure you've noticed, succulents come in all sorts of shapes and sizes. Not only do we have well-established genera that define several types of succulents, but there are now also genera that are called nothogenus. Species that are part of a nothing genius are generally hybridized species from two closely related genera.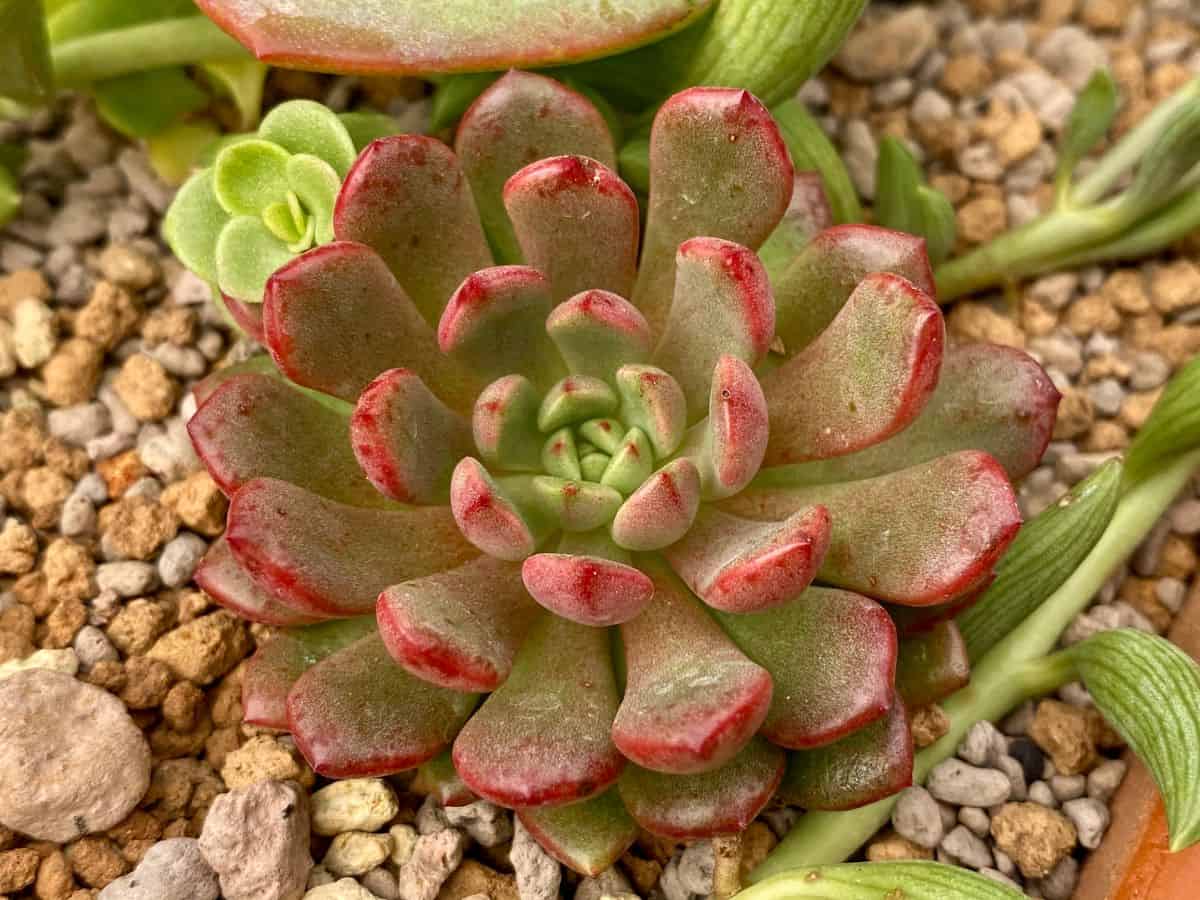 In this block, we are going to talk about some of the common genera, what genera means, as well as the different types of nothing genera. Be prepared to learn with this blog!
Jump to:
What is a Genus?
the word genus is not really that common outside of intent hobbyists and botanists when it comes to succulents. You may remember the word from your years in high school or years in college. A genus is a way of categorizing different species of animal into two closely related subgroups. In the picture below, notice how each group is organized.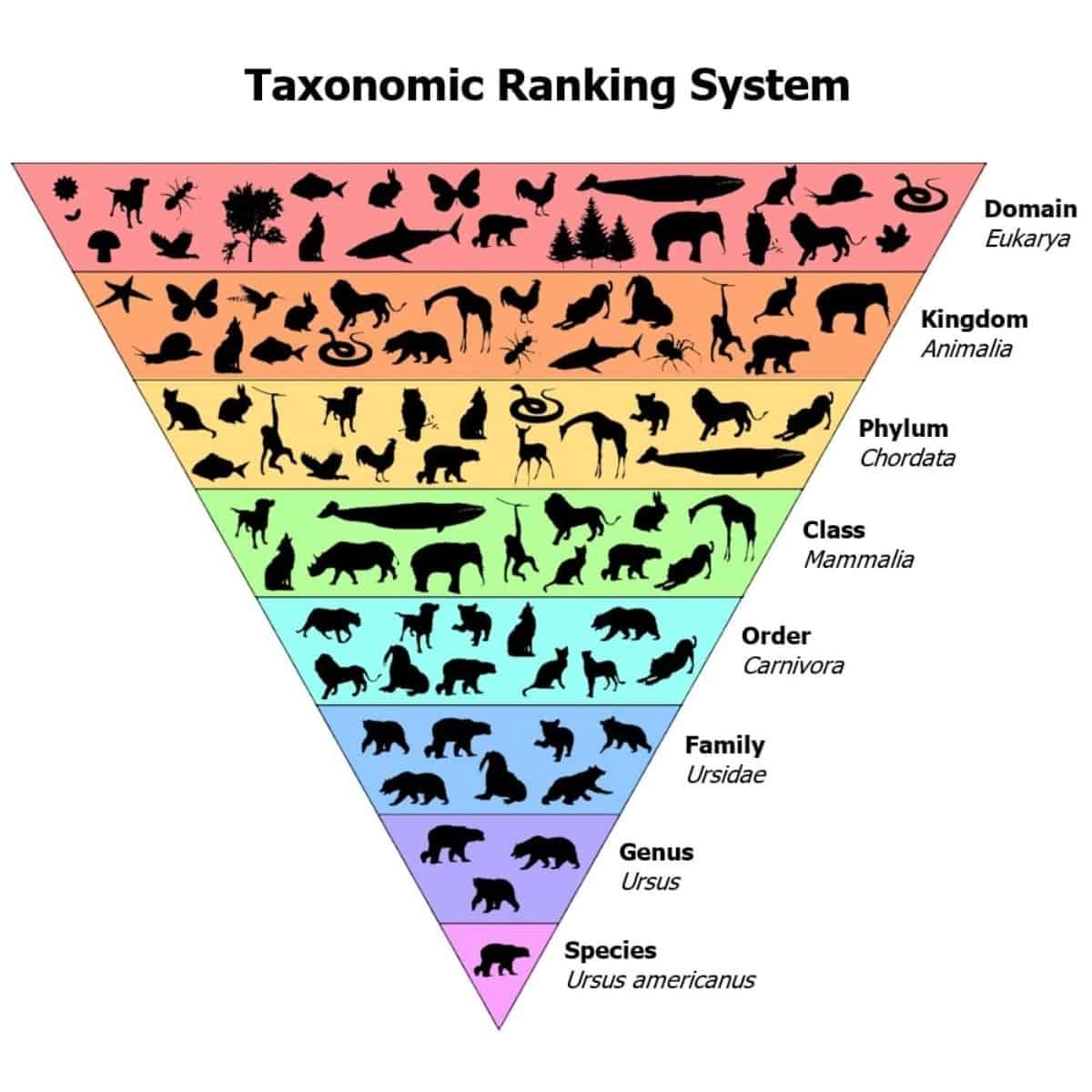 The example species that have been used, is the grizzly bear. At the top of the pyramid, we have the domain which separates the type of cells living things have.  Each level of this ranking breaks down the evolutionary relationship of different species. Take a look at the phylum. The phylum is known as Chordata: species that are from the phylum Chordata are known as chordates or animals that have a spinal cord as well as a few other special characteristics.
In the same way as above, succulents can also be sorted into different rankings. For genera and nothogenera, we are zooming in tightly on the last two pieces of the taxonomic ranking system: genera and species.
What is a Nothogenus?
Bestseller No. 1
Bestseller No. 2
Another genus occurs when a species from one genus and a species from another sexually reproduce. The offspring must be able to reproduce and maintain characteristics in order to be considered a new species or hybrid.
One of the ways that scientists and breeders track how to design specific hybrids, is to see how many genes are compatible between the two species. For example, scientists crossed two different species of succulent: Alpinia purpurata and Etlingera elatior. one of the major reasons that this cross was able to result in a stable hybrid, is because they have the same number of genes. This means that when the egg of one succulent was introduced to the pollen of the other, the genes were able to split evenly and recombine evenly in order to produce a new species. The resulting species of this experiment is called X Alpingera martinica.
What Does Nothogenus Mean?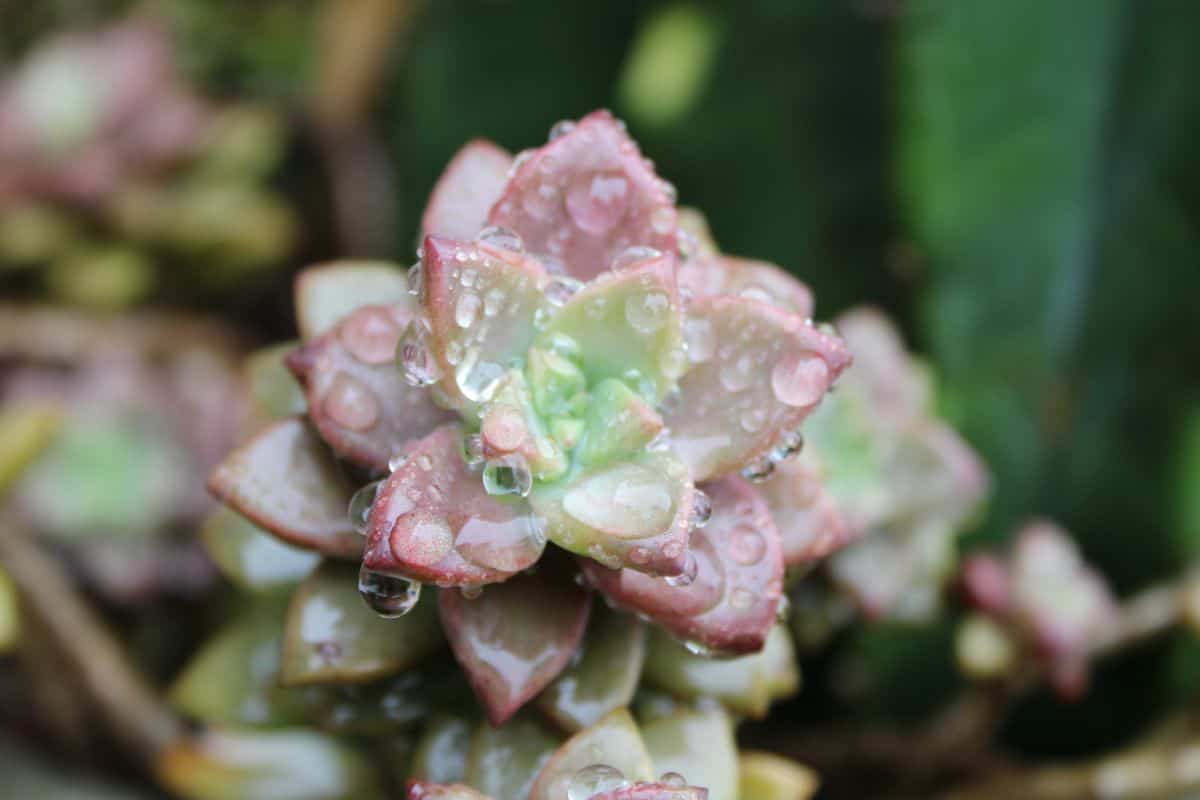 Fortunately, the response to this is pretty easy. The root of this word is from the ancient Greek νόθος, which roughly translated means bastard. If we take this to English, the word no so genius translates directly to a bastardized genus.
Succulent Genera and Nothogenera
In this section, to make things easier, going to list the different genera as well as go into the nothogenera so that you can see how two different species can create a new one.
Genera
The following are major succulent genera obtained from Daniel L. Mahr.
| | | | | | |
| --- | --- | --- | --- | --- | --- |
| Adenium | Cheiridopsis | Cheiridopsis | Haworthia | Opuntia | Sempervivum |
| Adromischus | Cleistocactus | Echeveria | Hechtia | Orbea | Sphalmanthus |
| Aeonium | Conophytum | Echinopsis | Hoodia | Oreocereus | Stapelia |
| Agave | Copiapoa | Edithcolea | Hoya | Orthophytum | Sulcorebutia |
| Aloe | Coryphantha | Epiphyllum | Huernia | Pachycereus | Tacitus |
| Argyroderma | Cotyledon | Espostoa | Kalanchoe | Pachyphytum | Tavaresia |
| Ariocarpus | Crassula | Euphorbia | Lapidaria | Pachypodium | Tephrocactus |
| Astroloba | Cylindropuntia | Faucaria | Lithops | Parodia | Tillandsia |
| Astrophytum | Dactylopis | Fenestraria | Lobivia | Piranthus | Titanopsis |
| Borzicactus | Delosperma | Ferocactus | Mammillaria | Pleisopilos | Trichodiadema |
| Brachystema | Discocactus | Frailea | Melocactus | Plumeria | Tylecodon |
| Caralluma | Disocactus | Frithia | Mestoklema | Rebutia | Yucca |
| Carnegia | Dudleya | Gasteria | Nananthus | Rhipsalis | |
| Cephalocereus | Duvalia | Glottiphyllum | Neoporteria | Schlumbergera | |
| Cereus | Dyckia | Graptopetalum | Notocactus | Sedum | |
| Ceropegia | Echeveria | Gymnocalycium | Nyctocereus | Selenicereus | |
And this isn't even a complete list!
Fortunately, this list is much shorter. Additionally, you'll find the primary crosses that are included in each nothogenera
| | | |
| --- | --- | --- |
| ×Echepetalum | xCremnosedum | xPachyveria |
| ×Echepetalum | xEpicactus | xSedeveria |
| ×Graptophytum | xGasteraloe | xSenecurio |
| ×Graptoveria | xGasterhaworthia | xTacipetalum |
| xAlworthia | xGraptosedum | xTacisedum |
| xAporophyllum | xHylostachys | xTaciveria |
| xCremneria | xMangave | |
How Does Hybridization Work?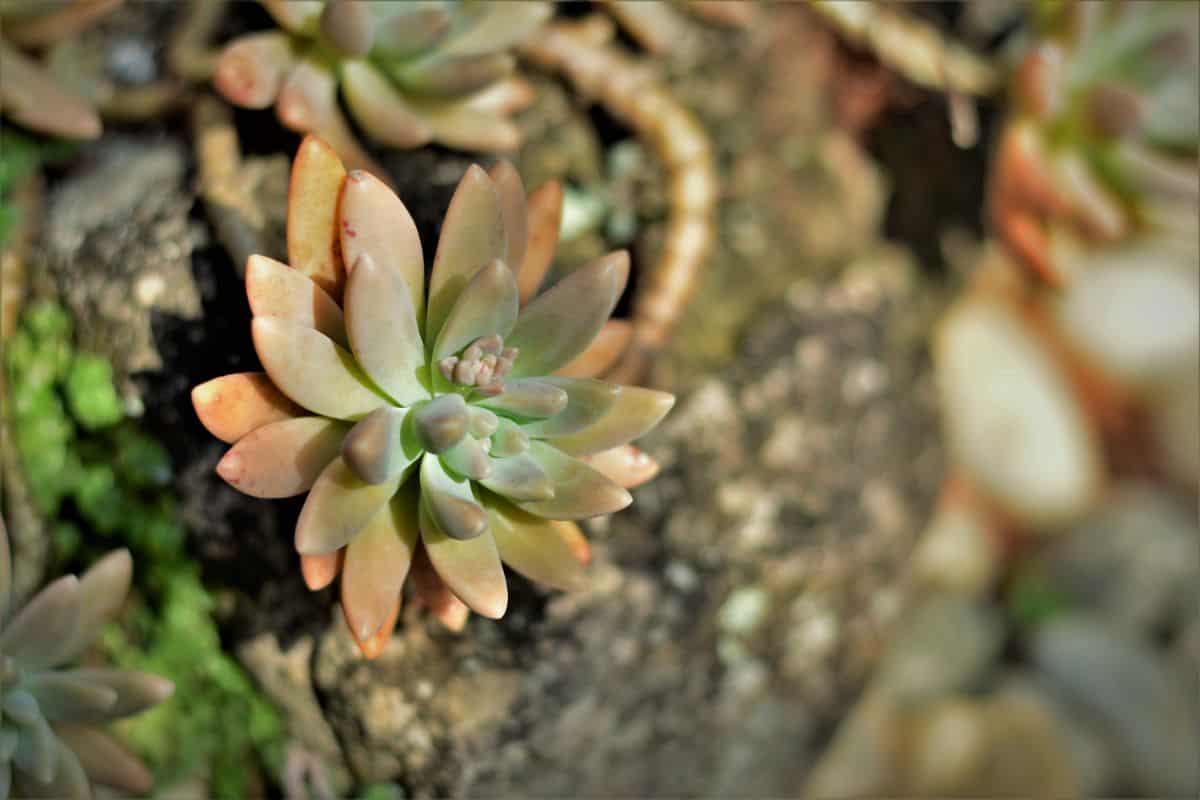 Now that you have the baseline of what generra are, it's time to dive into how hybrids work. Generally speaking, species of the same Generra cannot breed easily. Normally this is due to external factors such as the weather or blooming seasons or internal factors such as the way an egg or a particle of pollen Is shaped.
Because of this, it is difficult to grow fields of the same hybrid when first starting out. Most individuals who are trying to design a new hybrid, will use fields of parrot plants that are grown in opportune conditions. Once the parents have reached full maturity and have begun to produce blooms, the breeder has several choices to make.
Genetics are complicated! This is why a breeder has to make a choice as to whether or not they can do the following:
manually pollinate the plants
Manually pollinate the plants without removing male or female plant elements
Allow the plants to pollinate themselves
Each option has its own pros and cons. Something that a breeder has to keep in mind is that natural sexual hybridization is rare and manual pollination won't always result in viable offspring. Because of this variability, breeders will raise 40 and above parent plants in order to give a hybrid the best chance of survival.
Can I Make My Own Hybrid?
100% yes! There are many horticulturists and plant hobbyists that have come up with several different hybrids throughout the years. Designing, growing, and establishing new hybrids is not just up to scientists anymore. Enthusiasts all over the world are continually making a new hybrid that are added to the classifications of all succulents.
You may even find a different variation of a previously formed hybrid! No matter how you go about hybridizing your succulents, don't forget to share your successes and discoveries. with local succulent communities.
In Conclusion …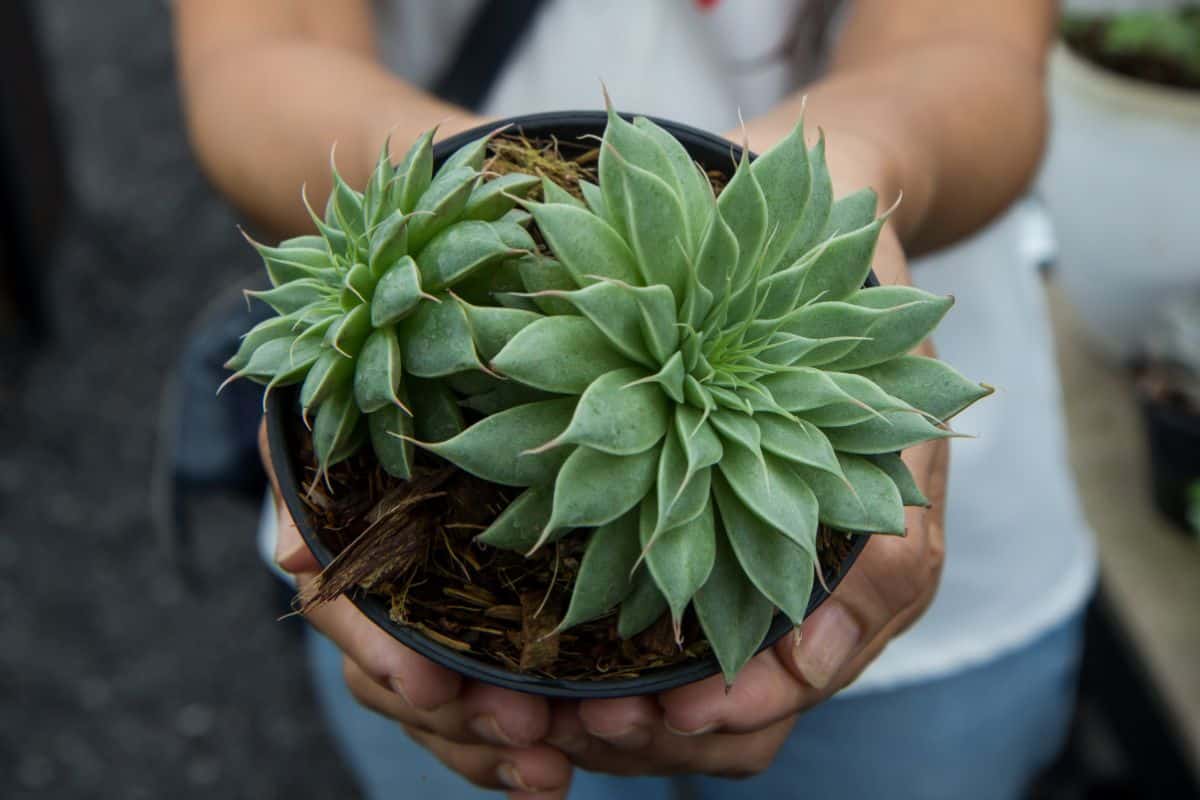 While this has been a very brief description of nothogenera and genera, you now have enough information to begin playing around with hybridization. When you see the small 'X' in front of a species name, this indicates that it is a hybrid that belongs to a specific nothogenera. Keep in mind that it is important to continue studying the different facets of succulents. If there's something you want to learn, comment down below and I'll get right on it!