Have you searched and searched for the number one list of rare succulents? How about the most expensive? Tired of having to dig so far into the internet?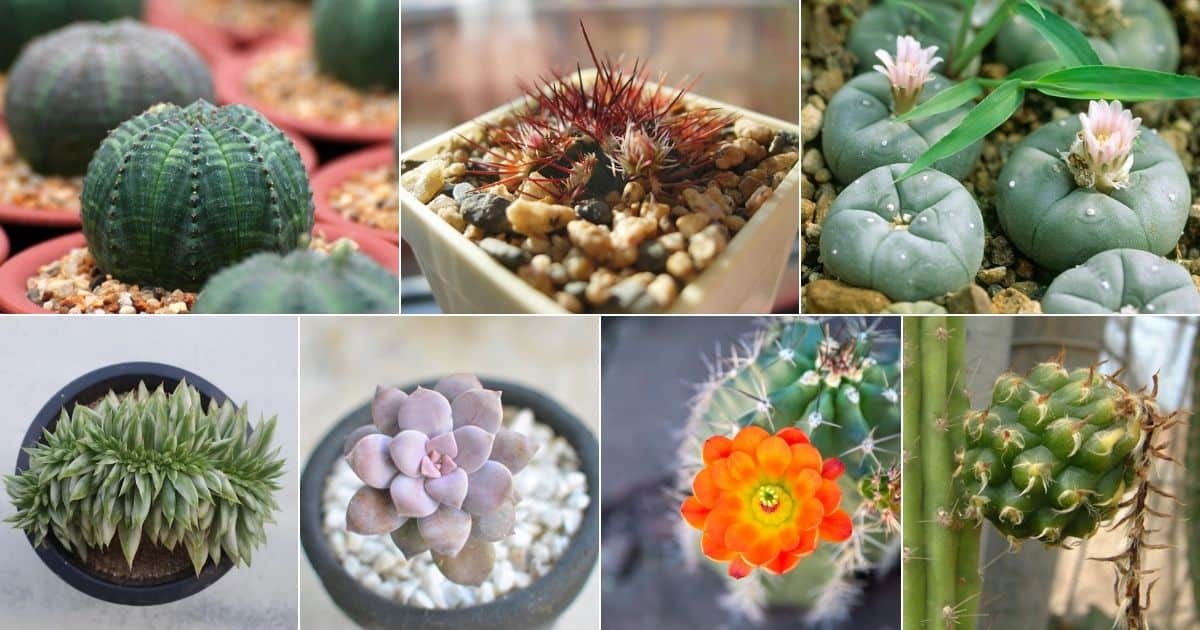 Not to worry! If you have already been around the fat-plant block, then you know your stuff and you might be ready for a challenge. In this list we are going to talk about some different points on what makes something 'rare' and you'll also get to see some of the rarest plants in the world to date!
Are you ready to dive into this wacky world?
Jump to:
A Note on Rarity
Everyone assumes that rarity means expense. While expense and accessibility can be very big problems in the succulent world, there is also a good reason for it. Plants that are expensive are a result of years of care, dedication, and expert diagnosis. Now, this doesn't mean that you are going to see that care.
You will probably purchase a chick or an offshoot of the parent plant. That parent plant took much care and time and effort to make sure that its coloration was on point, that the genes were correct and so on. Some characteristics can't be seen until the plants are much older!
Because there is so much that goes into determining rarity, this makes rarity subjective. What is rare to one organization or person may not be rare to another person or organization. Rarity can mean endangered status, it can mean that something is hard to get, or it could still mean that the item is monetarily expensive.
At Sublime Succulents you can always expect an over and above collection and this list is no different! Here we are going to cover the Endangered Rare, Hard to Get Rare, and the Most Expensive Rare succulents to date. Please note that as of now, this is the only list that includes all three with current research!
Endangered Rare Species
Each endangered species listed from here on is more than likely going to be hard to get a hold of as well as endangered. If you live in an area where the rare succulents exist, please DO NOT pick them or try to cultivate them. There are already several federal, state, and local plans in place to help repopulate many of these species.
All endangered species have been verified against the U.S. Fish and Wildlife Service Endangered Species List.
Dudleya abramsii subsp. setchellii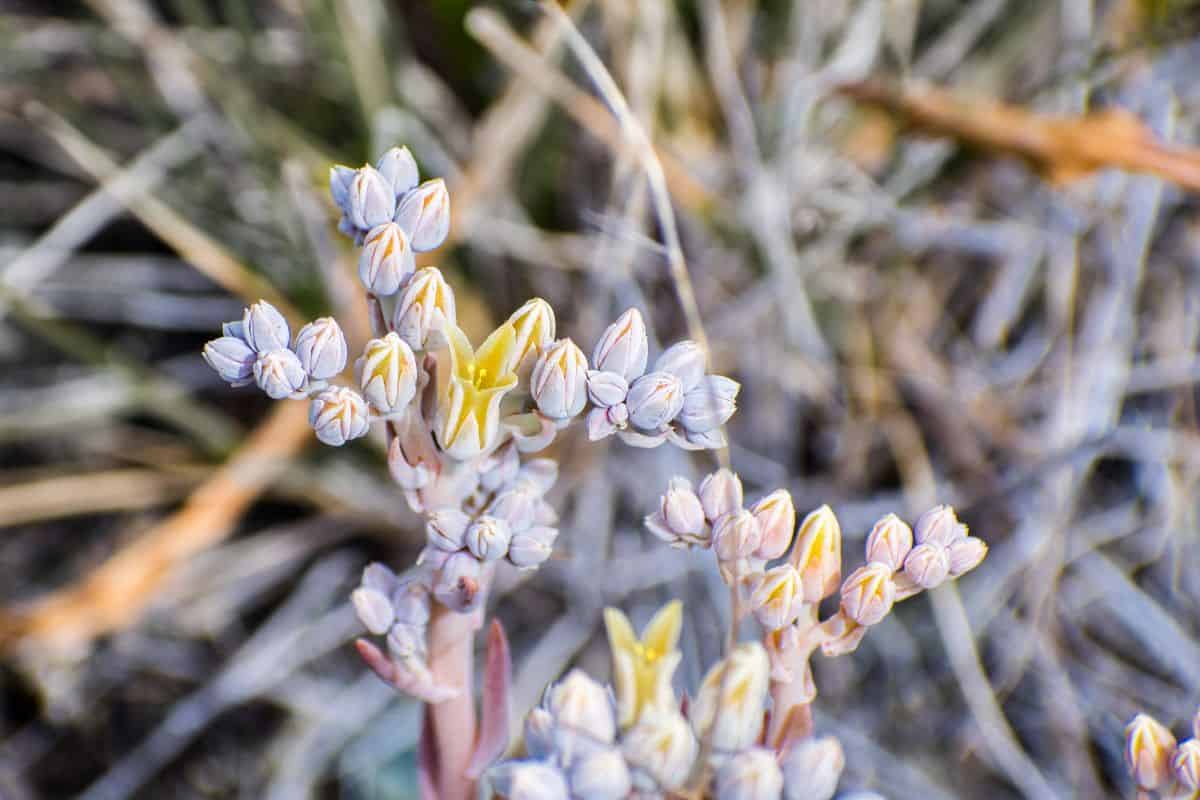 The Santa Clara Valley Live Forever, like many endangered species, has become even more endangered thanks to housing developments. This perennial plant can only be found in the Coyote Valley of Santa Clara County. The reason this species is now endangered is thanks to development pressure on the county itself. With one fell swoop, the largest population was quickly wiped out. It can pop up in local garden shows: keep in mind that these are illegally collected samples!
Dudleya traskiae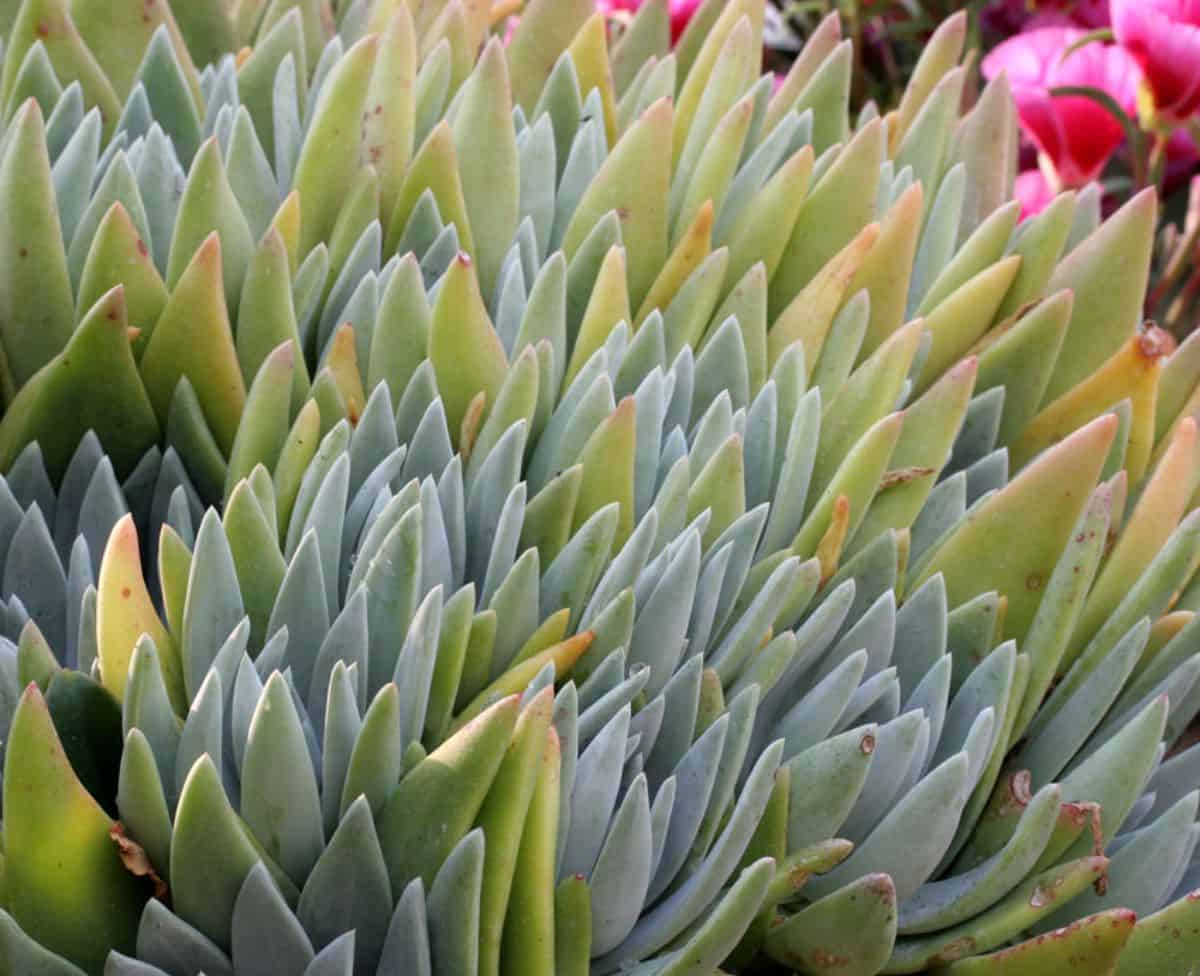 Santa Barbara Island Live Forever is another perennial species. It is located only on Santa Barbara Island and it is a very attractive dudleya with leaves that only get to about six inches long. It can form several clumping rosettes and the flowers are a stunning yellow with red veins. This is an endangered species that can only be legally grown in California.
Parvisedum leiocarpum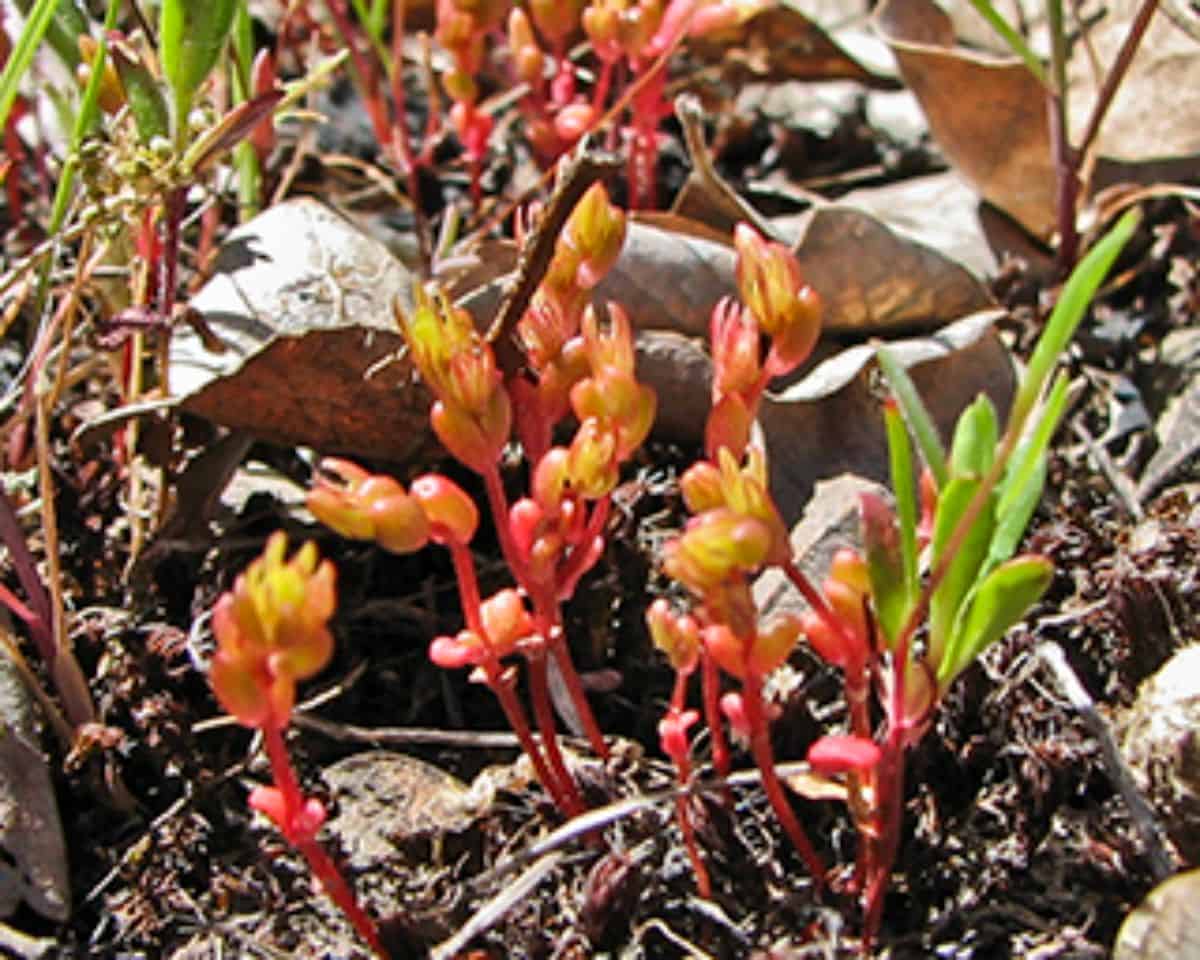 Lake County Stonecrop is a partial sedum in that it has some of the main characteristics: it grows along rocks, can cover larger areas, and grows upwards in clumped stalks. This succulent turns an absolutely brilliant orange red along the stem with new leaves an almost electric green. It grows more bush like as it matures and, like any endangered species, it is limited to growers within the local area.
Astrophytum asterias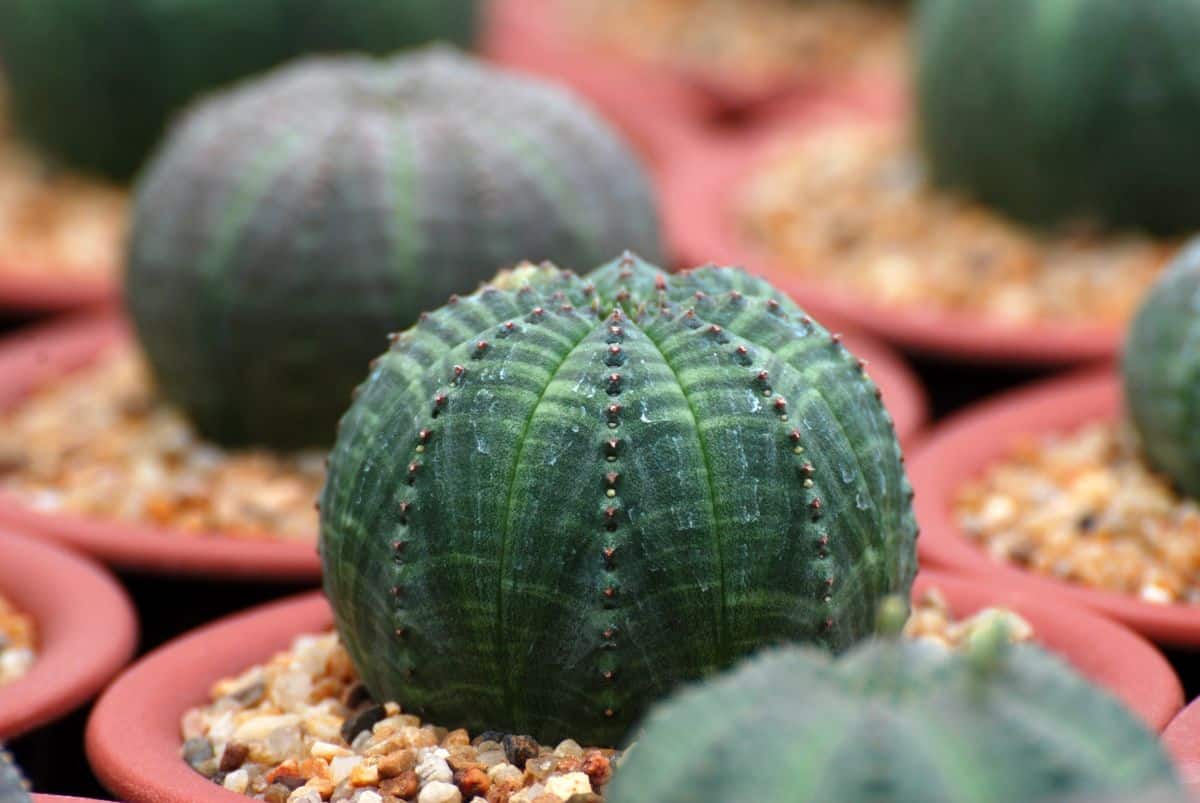 This species has two distinct names: Sand Dollar Cactus and Star Cactus. Whichever you have heard, this little beauty has stayed on the endangered list despite its popularity! Star Cactus is native to Texas and Mexico: its habitat is less than 2,000 km2, and there are less than 2,500 wild plants. Thankfully, this is a plant that many horticulturists can propagate. Keep in mind that if this plant is not native to your area, you must make sure that any seeds and cuttings are thrown away if you don't plan to propagate this fuzzy friend!
Cereus eriophorus var. fragrans - Fragrant Prickly-Apple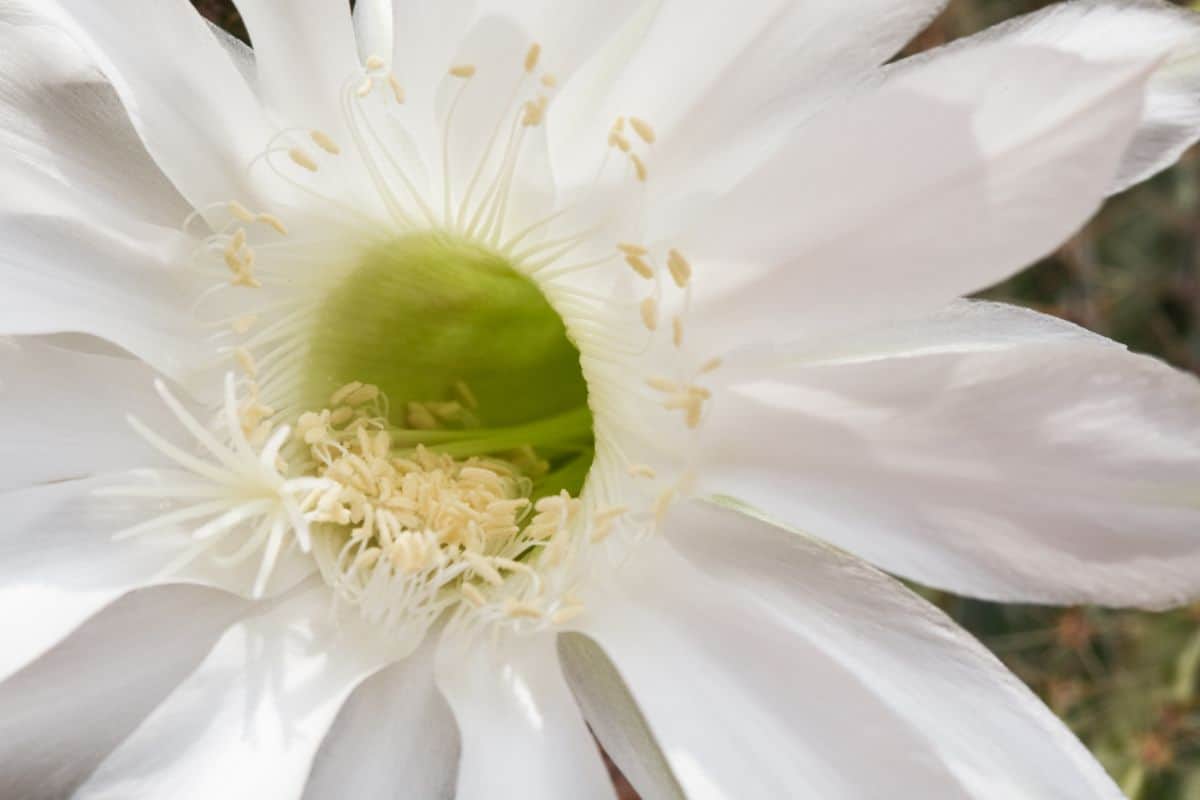 Now, Florida tends to be the butt of a lot of jokes and for situationally valid reasons. A saving grace from Florida is the incredible Prickly-apple. If you are already a prickly friend, then you know about prickly pears.
Tangy and oh so sweet, most prickly pears are completely edible. Did you know that the prickly apple is just as edible as the prickly pear? In fact, a prickly apple is considered to be a ginormous pear. The common prickly flavor profile is a tangy sweet fruit and this variation is the same. Like most, it is hard to get a hold of but it is native to Florida and should remain in its native habitat.
Consolea corallicola - Florida Semaphore Cactus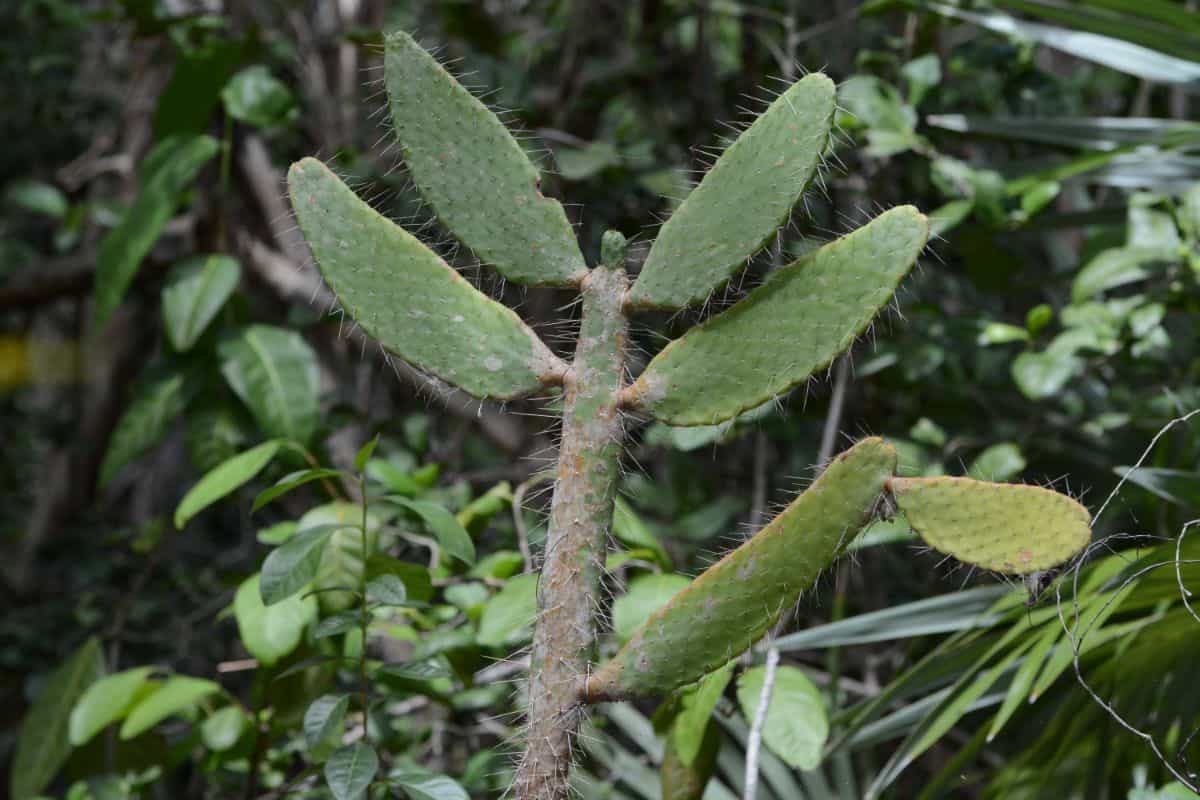 This interestingly shaped cacti is a gem to have in your garden. The oblate paddles alternate sides and look like a railway direction system. What sets it apart from others is how brilliant the blooms are. The blooms arrive at the tip of what looks to be little pears, but these are not edible and are only there for flowering.
Coryphantha scheeri var. robustispina - Pima pineapple cactus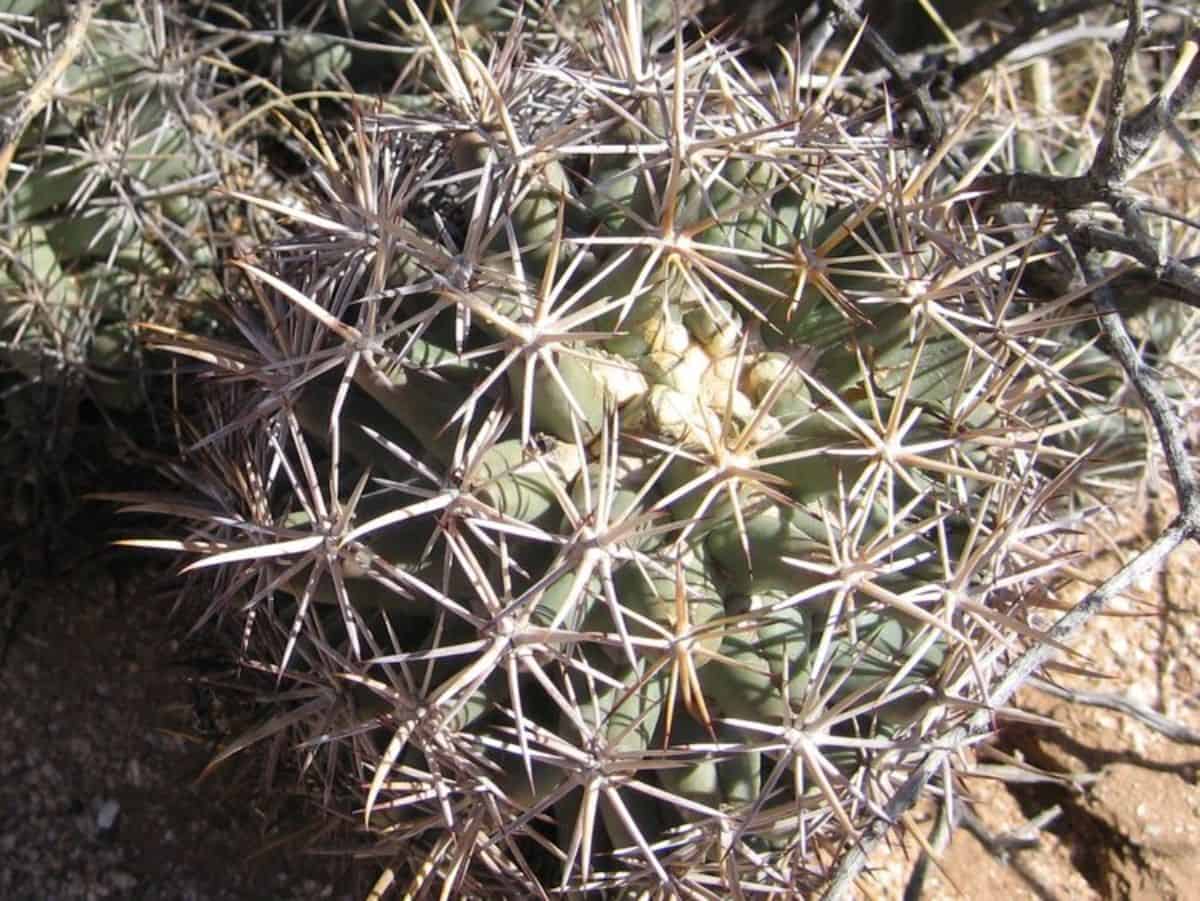 Be careful walking around highway 19 from Tucson, AZ to Nogales, MX-SO. This ball shaped cactus gets up to eighteen inches in height so you might accidentally kick it or step on immature plants that average four inches in height. These balls of spines have sturdy, thick, painful spines that are straw colored at first but become jet black with age.
Coryphantha sneedii var. sneedii - Sneed pincushion cactus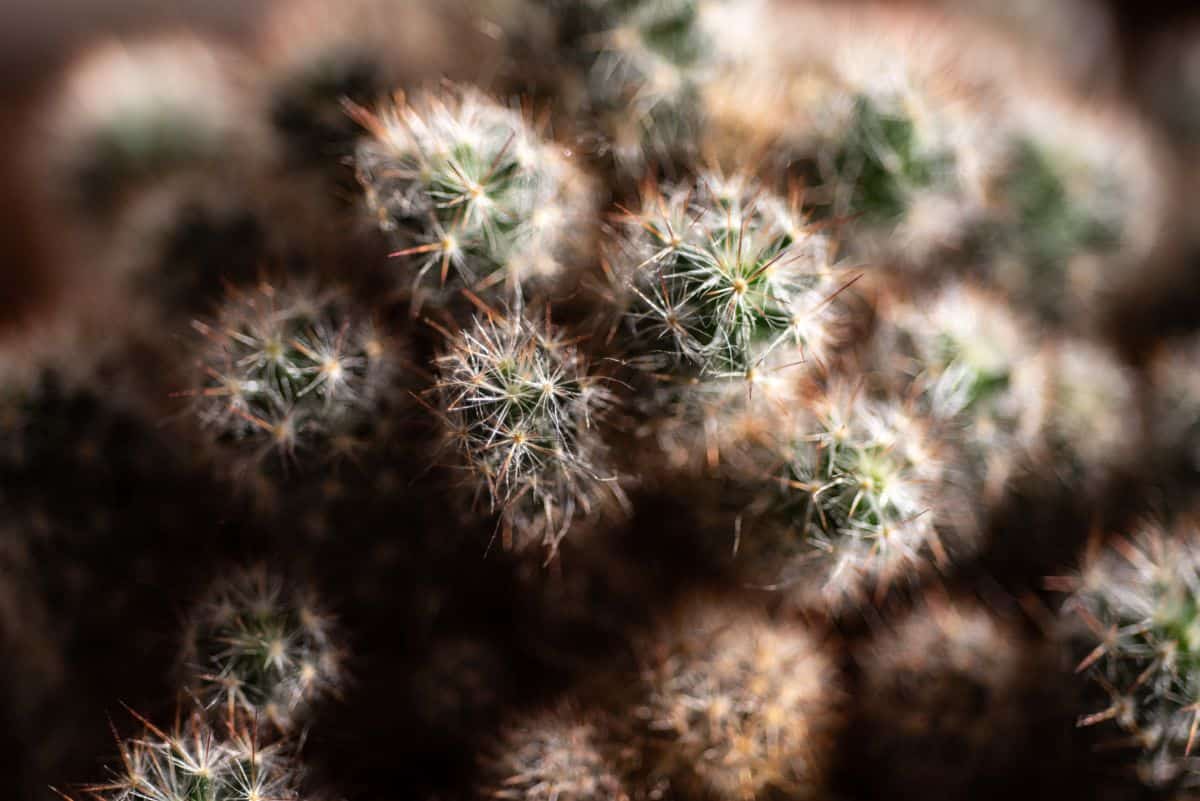 Another appropriately named cactus, Sneed Pincushion is a clump of stems that quickly multiply to well over 100 in a single clump. Roughly one to two of the stems actually reach full maturity and have the characteristic bicycle wheel shaped spines at the top of the stem. The clumps have characteristic pale to light pink flowers that accent the pale spines that protect the stem.
Echinocactus horizonthalonius var. nicholii - Nichol's Turk's head cactus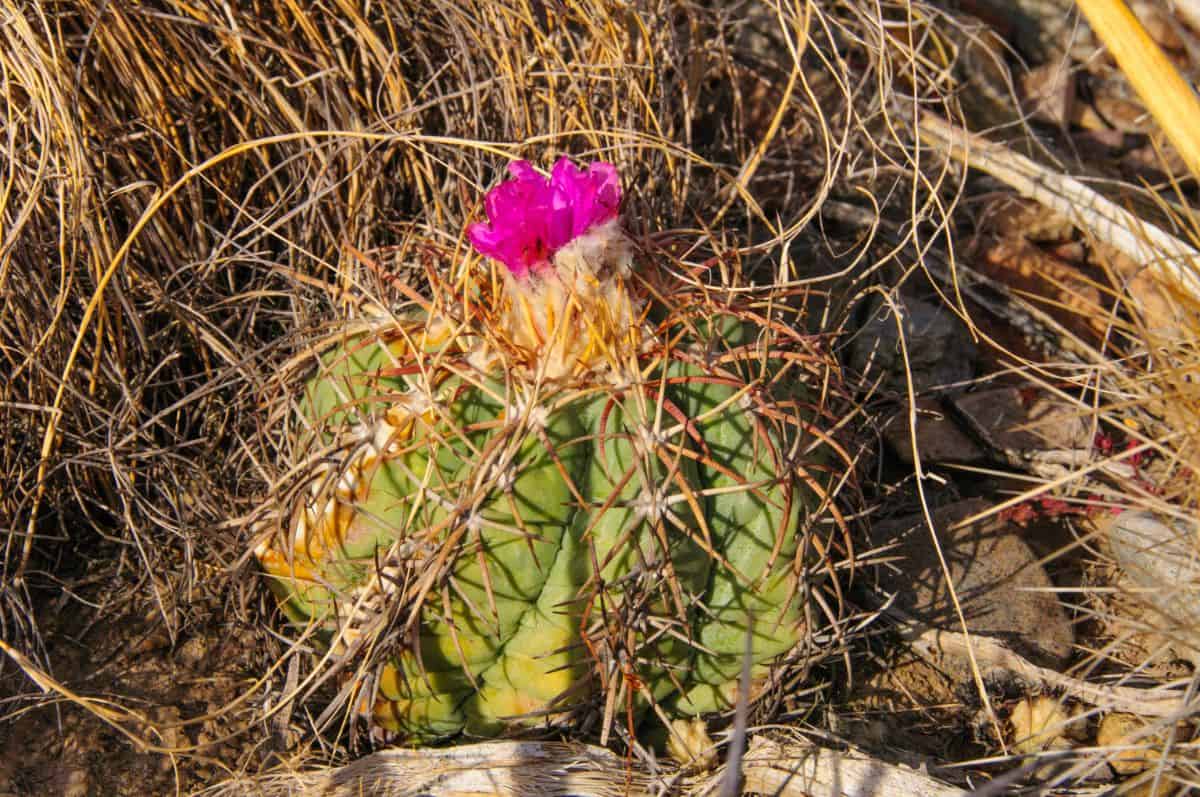 These types of cacti are characteristically blue green. This is what gives this species and various subspecies the common name of Blue Barrel Cactus. The Turk's Head is named that because it looks like a Turkish turban. The flowers are an intense ballerina pink with hot pink centers. Turk's Head can be found in Chihuahuan desert and has been subject to habitat loss due to development.
Echinocereus arizonicus ssp. arizonicus - Arizona hedgehog cactus
Hedgehog cacti are very attractive to have in any garden because of their common feature: looking like the elongated body of a hedgehog! They often grow in clumps and the Arizona cactus is no different. It is more common to see this species in clumps of up to twenty however they are known to reach clumps of well over 100. They also produce bright red fruit.
Echinocereus reichenbachii var. albertii - Black Lace Cactus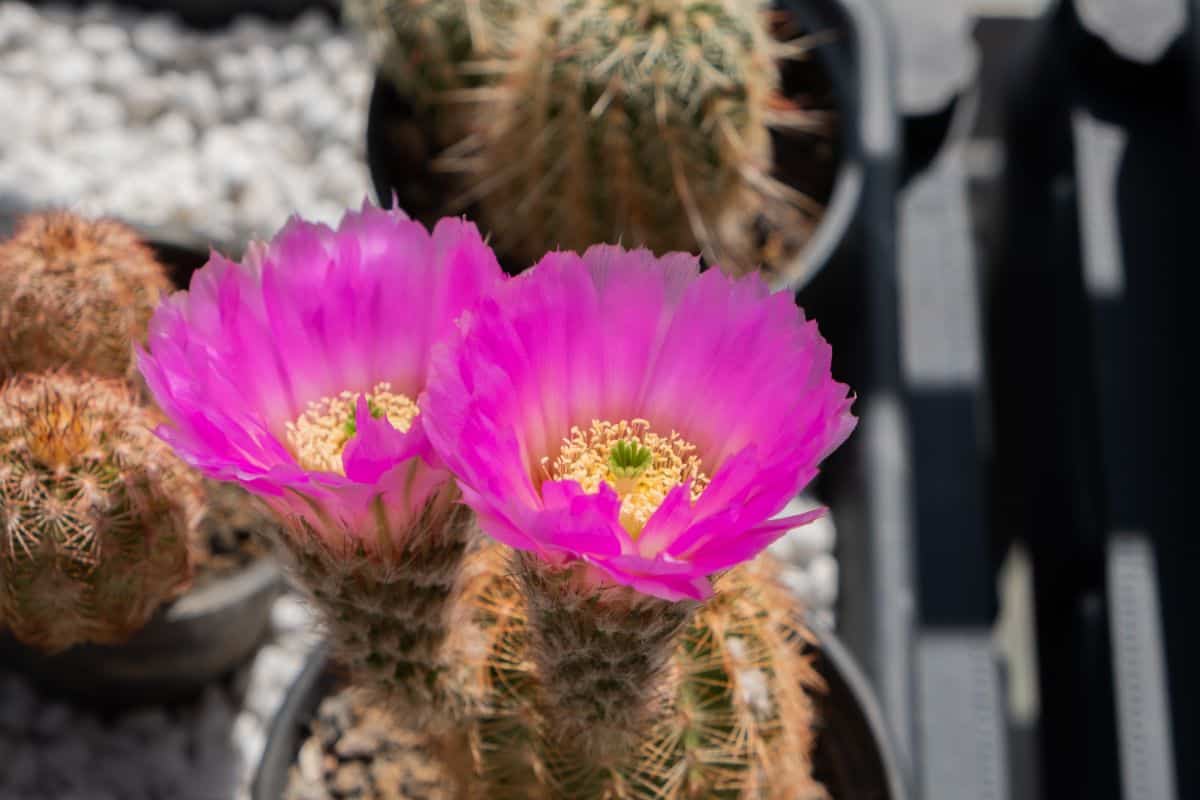 The black lace cactus doesn't look like it's name until more mature stages. The spines are tri-color with the tips turning dark purple in old age, hence the appearance of black lace. This rare species is super tiny with each stem reaching between 3-4". The blooms absolutely dwarf the plant itself with bright pinkish purple and deep red colors.
Echinocereus viridiflorus var. davisii - Davis' Green Pitaya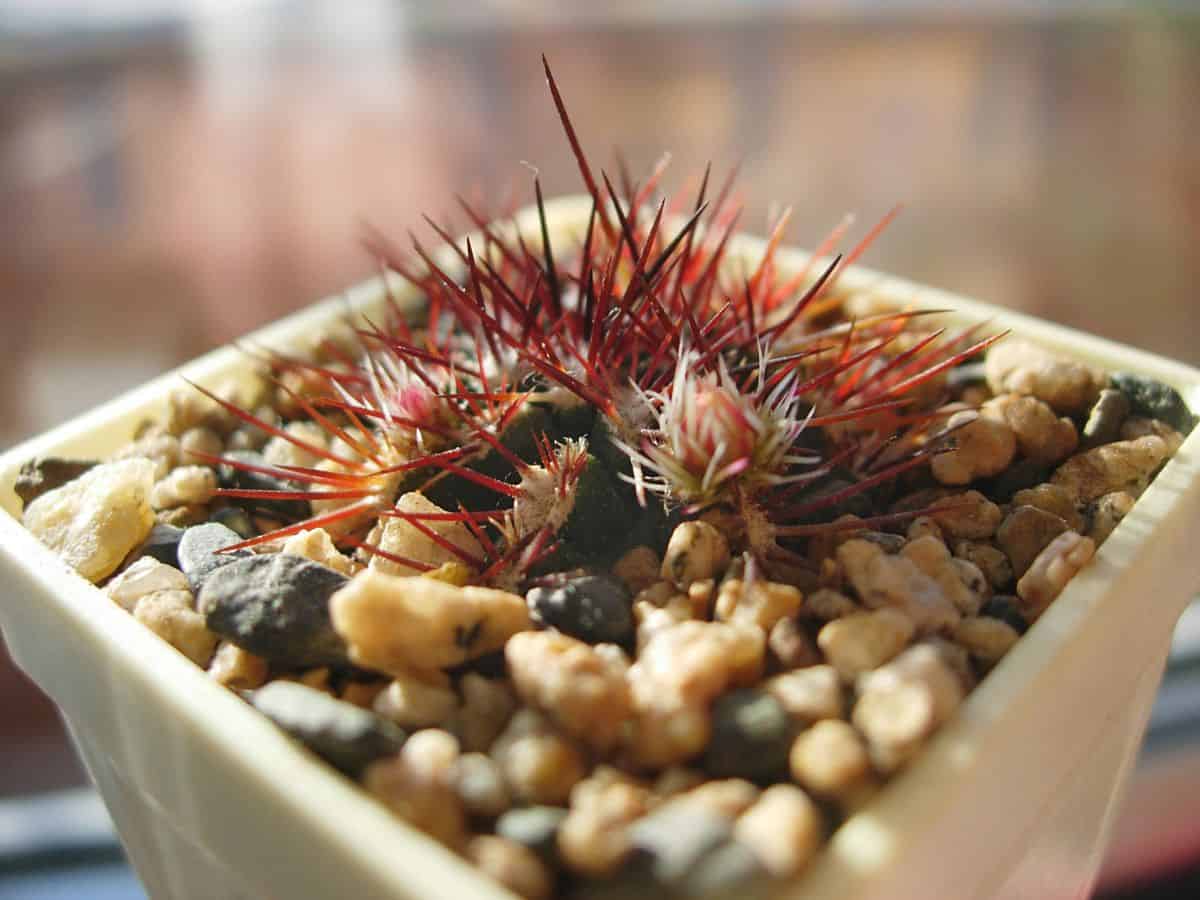 The most curious feature about this cactus Is that it actually grows more underground than above ground; kind of like a mushroom. What is even more interesting is that what little of the stem that is above ground is often coated in a thick layer of spines. The tiny flowers can range from a very light brown to a light yellow green. These are only found in a very small area in south Texas.
Echinomastus erectocentrus var. acunensis - Acuña Cactus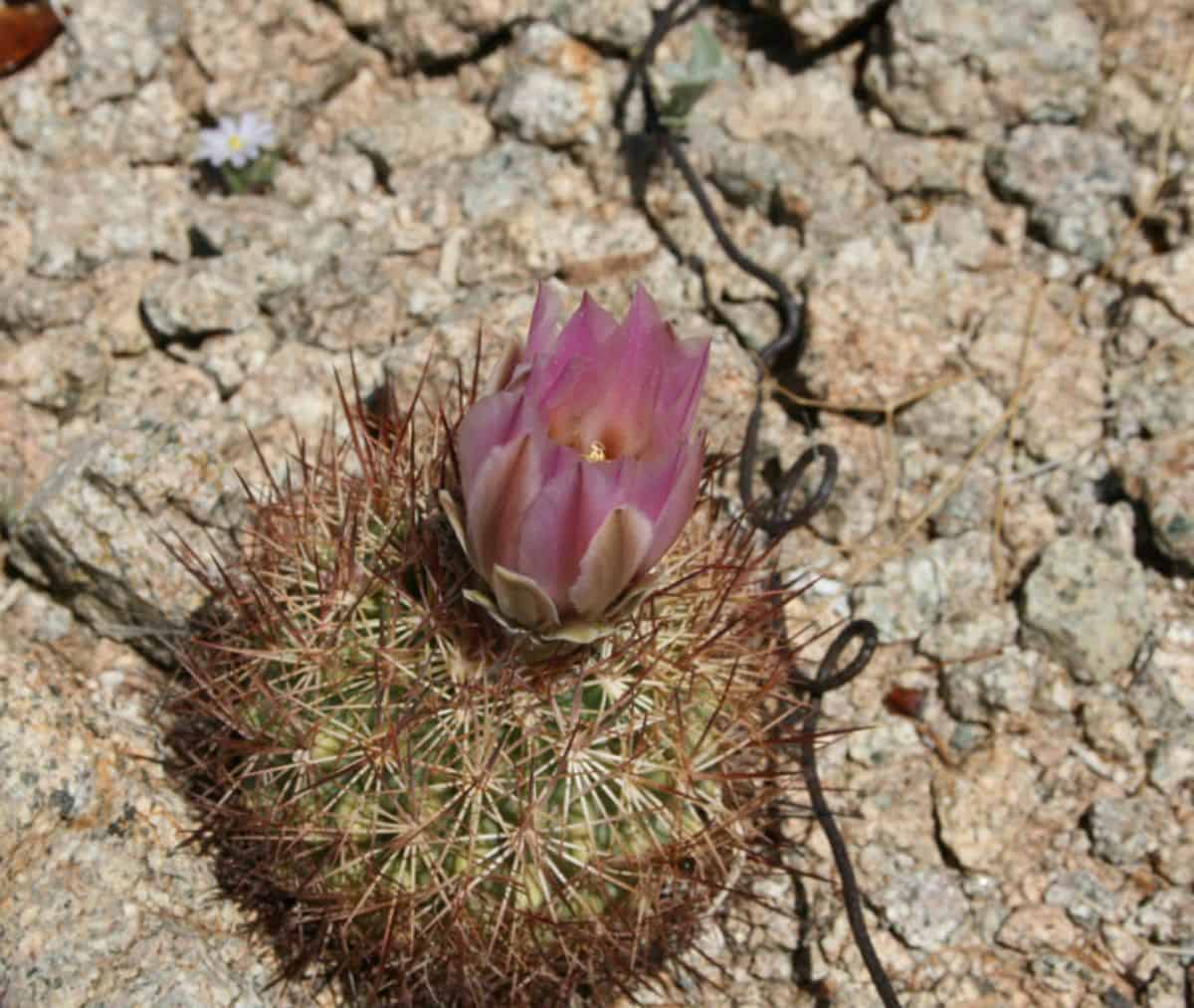 Young Acuna's look like very furry, singular globes of cacti with clusters of almost periwinkle purple flowers. As the cactus gets older, it turns from a light green skin to a greyer tone with purple tipped spines. This species can be found in Arizona starting at the border and going just past Phoenix. As the species matures, the small balls of spines elongate further and start to produce additional stems.
Escobaria minima - Nellie's Cory Cactus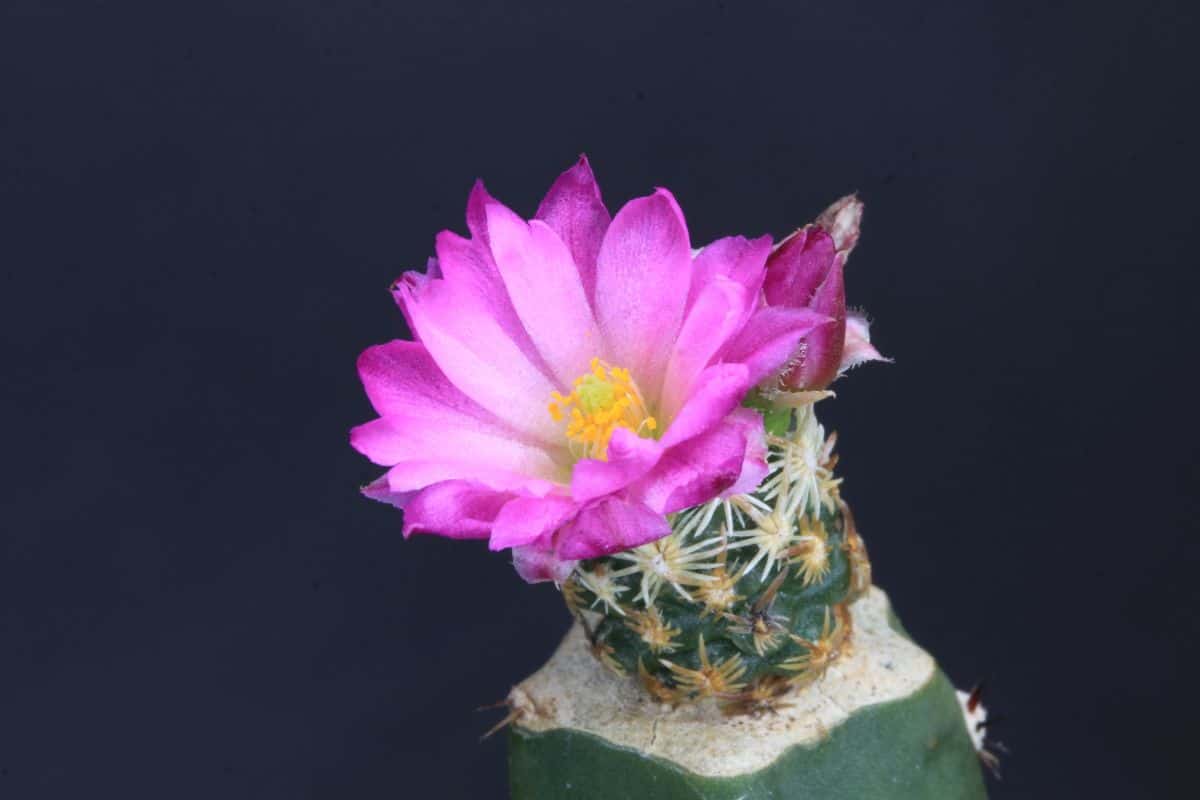 This species is unfortunately endangered to overcollection in the wild. Because of how endangered this species is, it is important to purchase them responsibly and locally from valid growers rather than pickers.
There is a reason as to why the Cory Cactus is a treasured collectable. The dark green flesh is covered by stout stars of spines that make it look like the cactus is covered with lace. They bloom at the very tip of their column and hardly branch. With elegant curves and bright pink flowers, it is easy to see why this species draws the eye.
Cereus aboriginum - Aboriginal Prickly-apple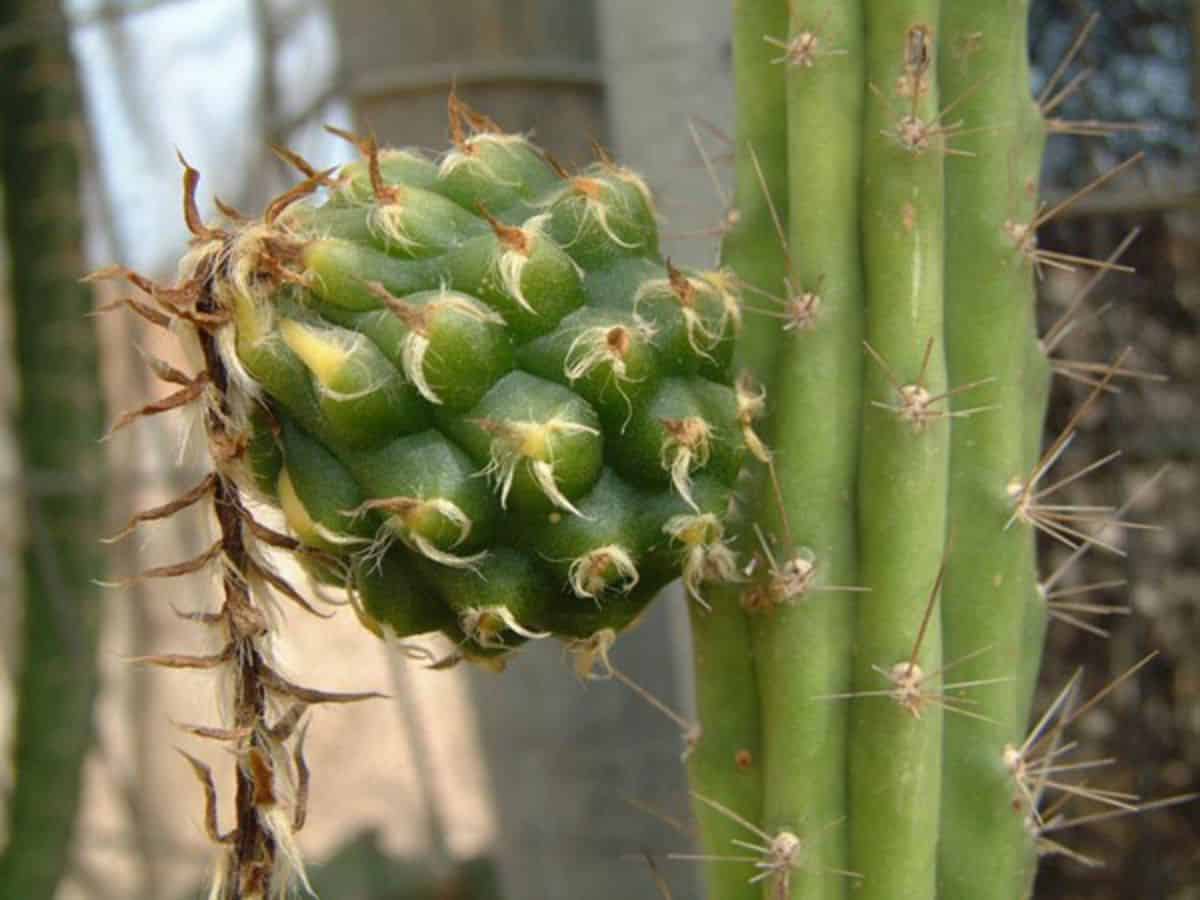 With bright yellow fruits that resemble passion fruit, the Aboriginal Prickly-apple is a very strange plant. They share common ground with mangrove trees and suffer from the same habitat degradation. Prickly-apples grow several groups of elongated stems and the apples grow along the sides of the stem without branching. The flowers have very long petals and a long stem that develops into the apple.
Leptocereus grantianus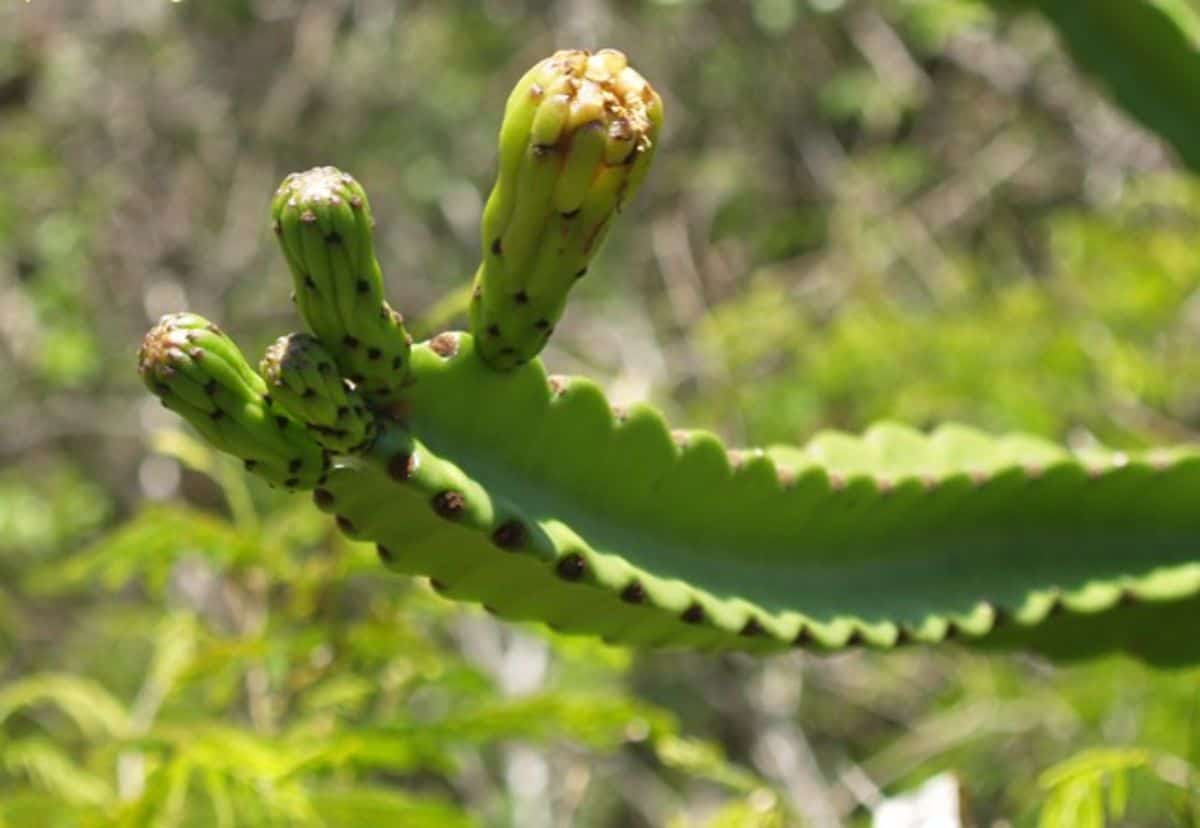 Like the Cereus aboriginum, this species of water locked cacti grows in several tall, elongated stems with four to five ribs. It is classified as a semi-erect cacti due to the softness of the tissue: the flesh can't hold up the total height which causes the cactus to bend slightly. The fruit that they produce is small and tends to occur at the end of the stems. With delicate white flowers, these native Culebra Island plants are rapidly approaching extinction.
Opuntia treleasei - Bakersfield cactus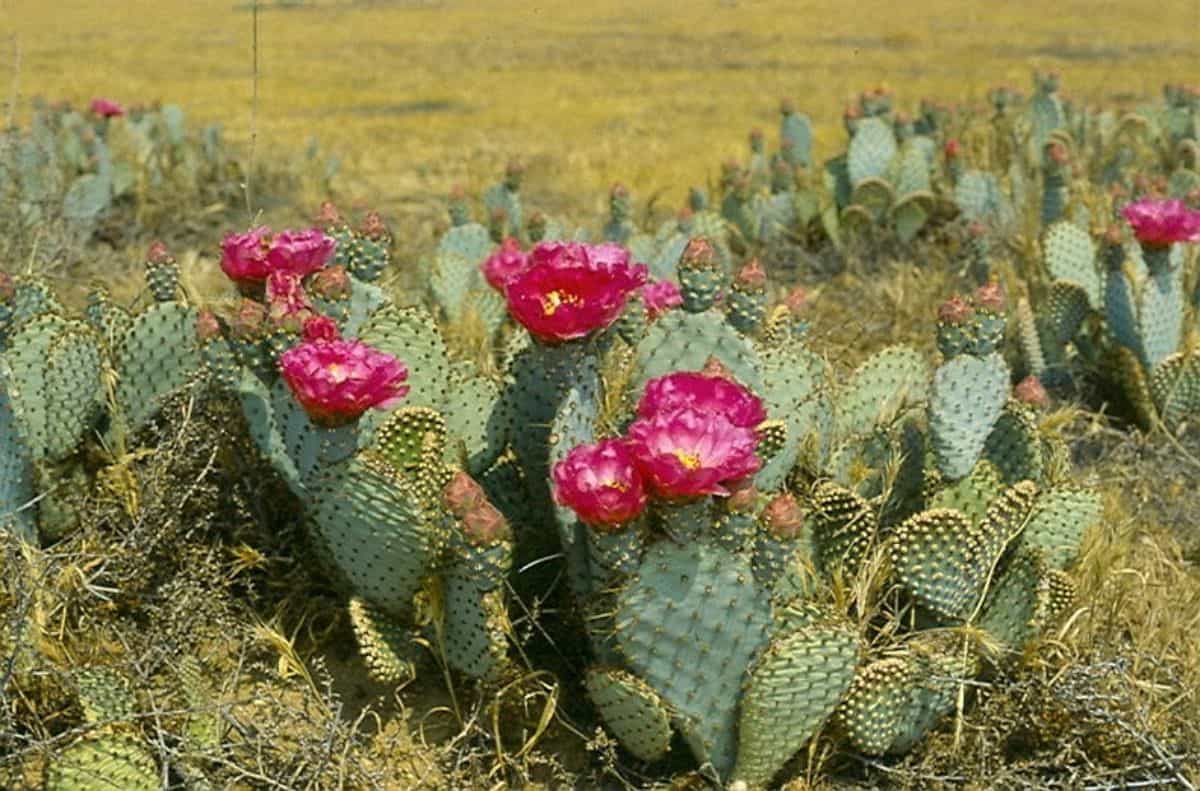 Light green skin and very pronounced spine nodes set the Beavertail cactus apart. Large clumps of this cactus group together to form an intense blanket of bright pink flowers. One of the most interesting features of this cactus is the shape and thickness of the paddles: they look 98% like a beaver's tail! The base of the paddle is thick and thins out at the edge of the paddle. They are also shaped like a beaver's tail as well!
Pediocactus bradyi - Brady pincushion cactus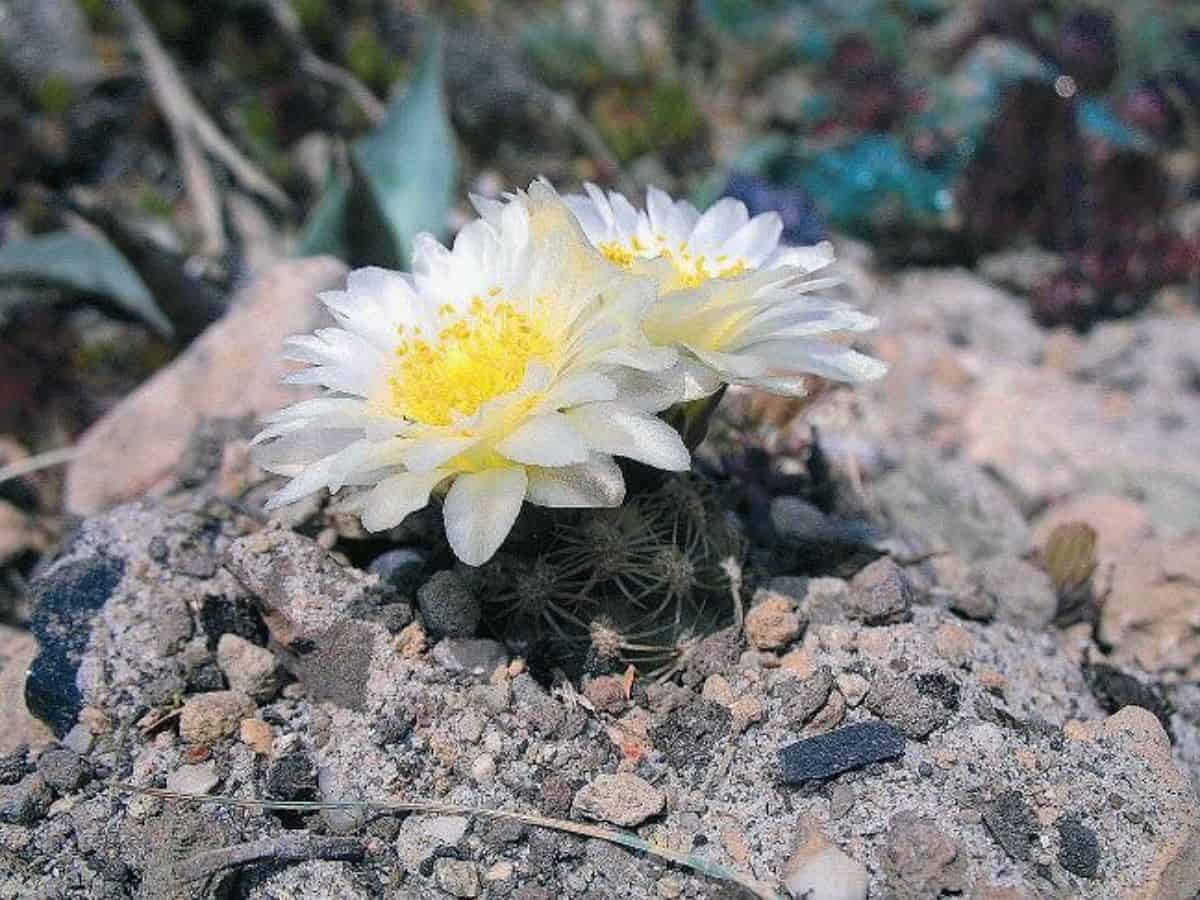 Another pincushion species on the endangered list! This species grows mainly underground and is covered with spikes when exposed. The species is secluded to Marble Canyon in Arizona. They are often called Marble Canyon cacti. Pincushion cacti often cluster together and form a tiny mat of 2.5" high stems.
Pediocactus despainii - San Rafael cactus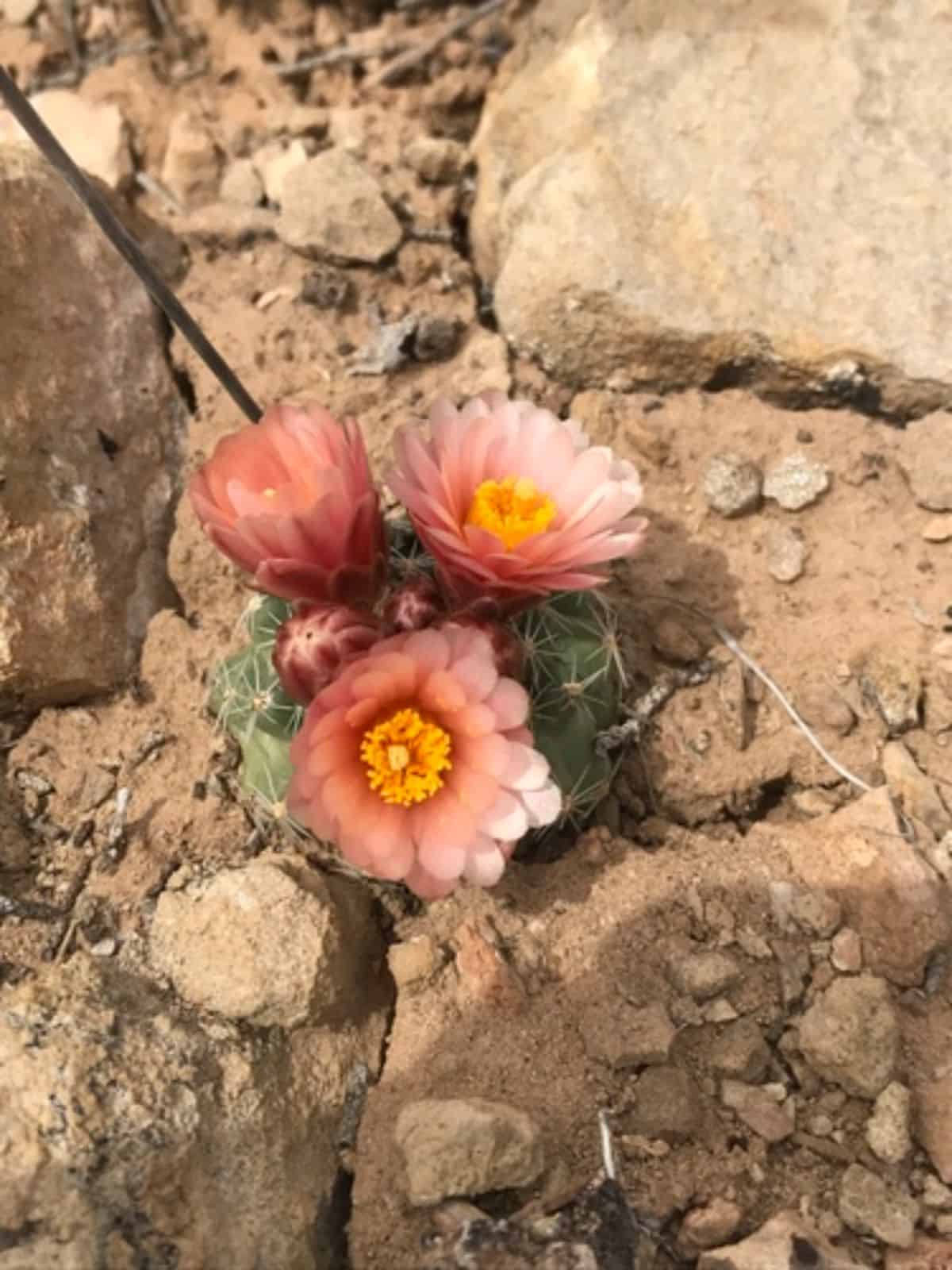 Smaller cacti tend to cluster together and the San Rafael Cactus is no different. Sequestered to Utah, the species can cluster vertically or horizontally. They have tiny yellow flowers that pop up at the tip of every stem. Spotting this cactus can be difficult because they appear to burrow into the ground in their native habitat. At times, this species can also form what appears to be a filled in fairy circle of mini cacti!
Pediocactus knowltonii - Knowlton's Cactus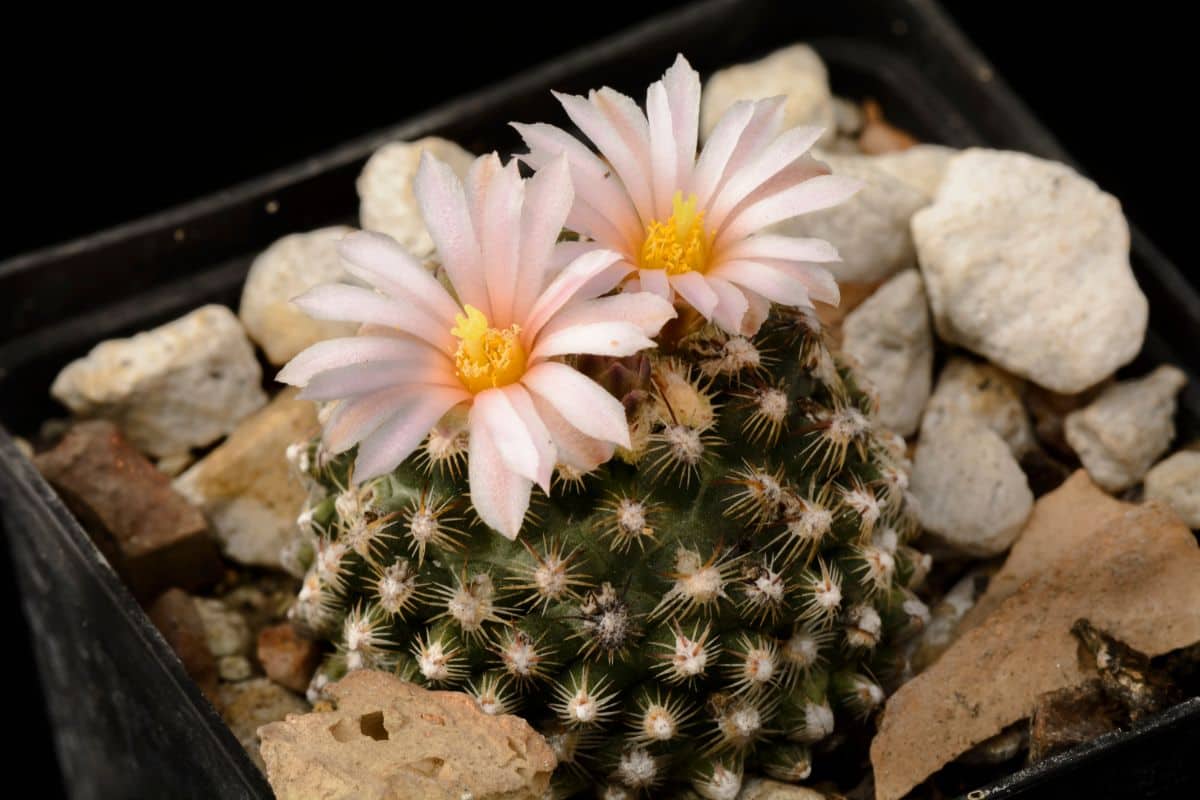 Knowlton's Cactus is an impressive little cactus that is still trying to survive at the top of one single hill along the border of Colorado and New Mexico. They are another mini species underneath three inches tall and the cluster together tightly. This species is an autumn bloomer with lavender and bright yellow flowers.
Pediocactus peeblesianus ssp. fickeiseniae - Fickeisen plains cactus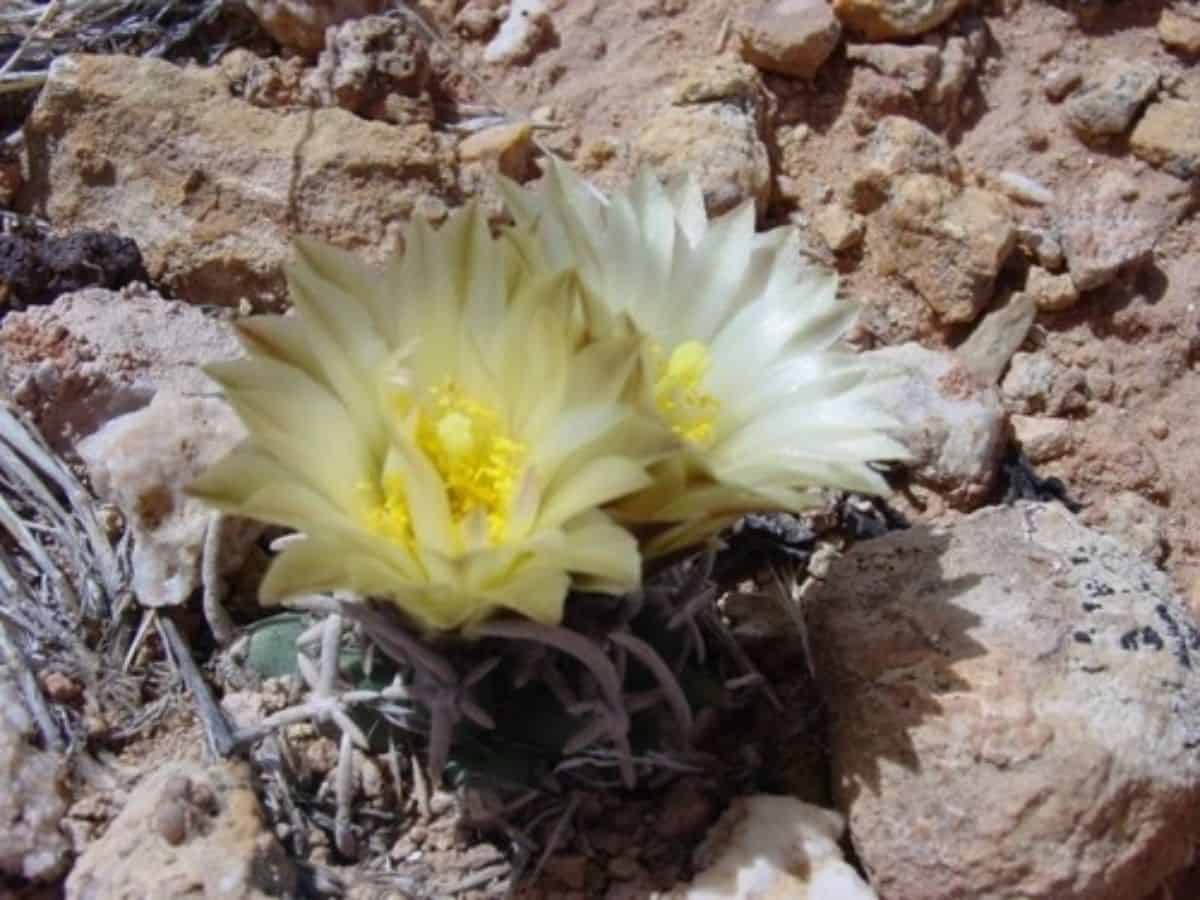 If you have seen a paper spine cactus, then the Fickeisen Plains might look very familiar. In a plant that has unbroken spines, they curve upward like thin lotus petals. More mature cacti will have elongated stems which makes the Fickeisen Plains cactus look like a barrel. The flowers are a silken yellow and they bloom from the tip of the stem.
Pediocactus peeblesianus ssp. peeblesianus - Peebles Navajo cactus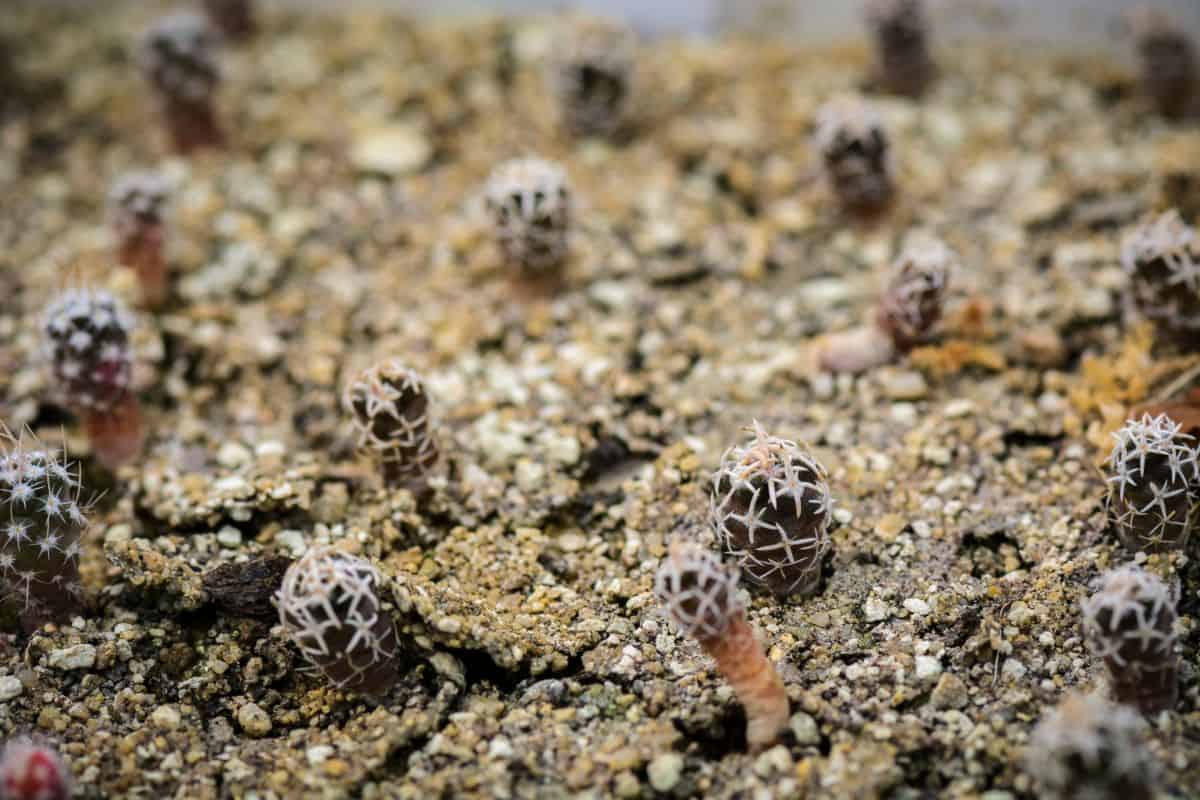 If you love the tiny and miniscule, then the Navajo Pincushion cactus is barely above an inch tall at maturity. They grow low and slow like a good roast. Much like several of the species on this list, the spines are very thick however the spines of the Peebles Navajo almost look cartoonishly big and curved. Equally tiny, the light sienna flowers give a spot of color to contrast the deep grey/green skin.
Pilosocereus robinii - Key tree cactus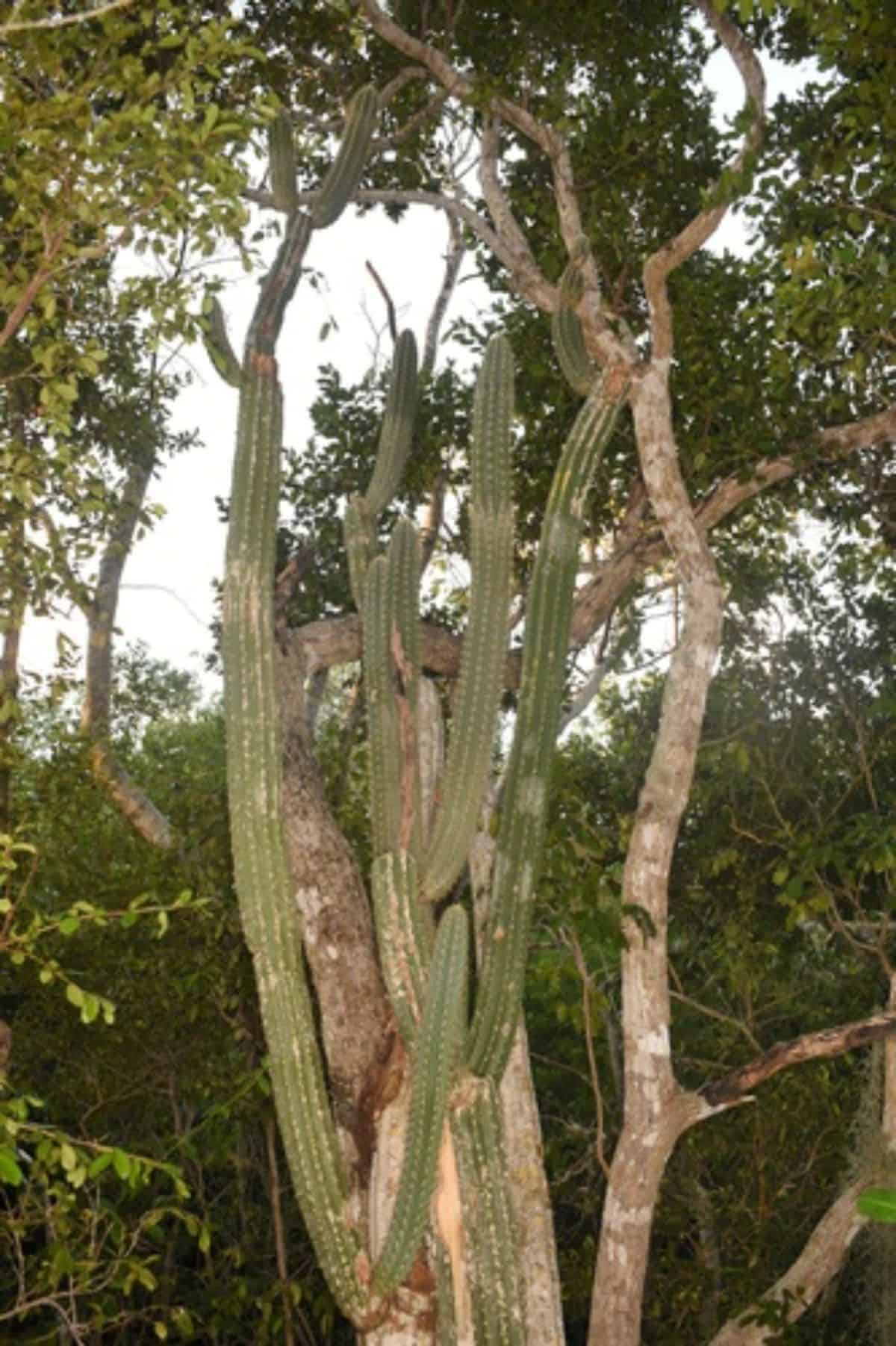 Native to the Florida Keys, the Key Tree Cactus is a columnar and sometimes branched cacti. The stems can grow up to thirty feet in height and each stem is only four inches in diameter. It grows well in dense forests with low light and tends to take on a bright green hue. One of the most fascinating aspects of this species is that their white flowers bloom late in the evening and smell like garlic.
Sclerocactus wrightiae - Wright fishhook cactus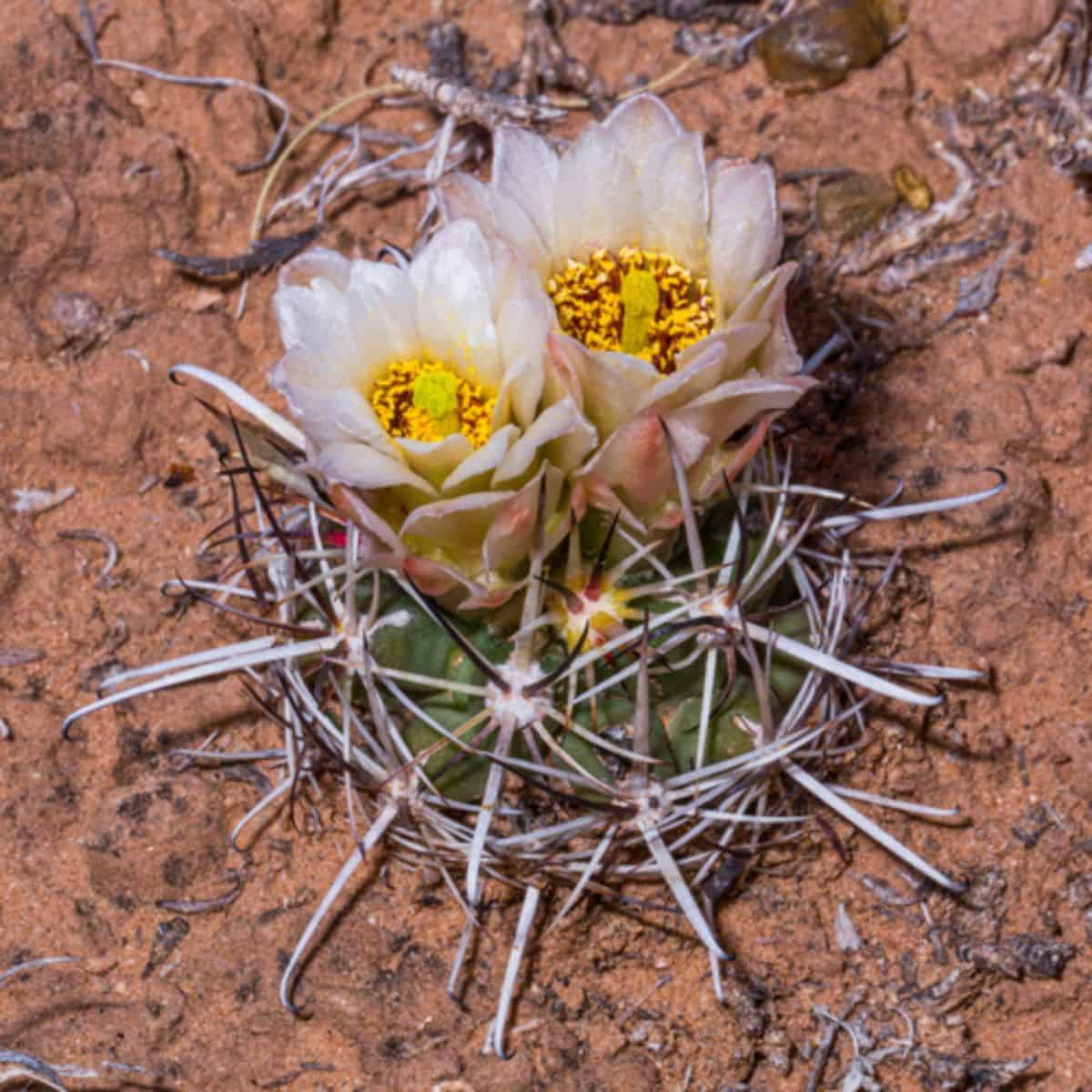 Another mini cactus with unique characteristics, the Fishhook Cactus has barbed hooks on the lower spines along the base of the stem. These cacti grow in arid and rather salty areas in the state of Utah. Some spines look like they wrap around the cactus while others go out straight then curve very slightly up. They don't curl like a lotus flower, but rather create a protective halo. Their flowers are a pale yellow and these tiny tots only get to almost five inches tall!
Most Expensive Species
This is a different kind of discussion compared to talking about plants that are going extinct. There are so many factors that play into the expense of a succulent:
Legal Status
Age
Where It's From
How Difficult the Species Is to Raise
Any Mutations
Color Rarities
Here are some of the most expensive varieties that you can purchase to date.
Peyote
The price of peyote can vary drastically. Seeds are going to be cheaper, but you aren't guaranteed true peyote. The reason being is that the plant is protected as a species of spiritual import. It's also classified as a Schedule One drug. In the state of Texas, peyote has been legalized for those of the Native American Church: growers can only sell to members of the church.
Within the United States, peyote can only be used for spiritual rituals. However, it is a fully legal substance in Sweden, the Ukraine and the United Kingdom.
Mutations and Colorations
If you click the link here, you will be taken to a specific search on a website known as Xplant. Xplant is a South Korean website that works to provide the world's most unique, perfect, and/or rarest of all succulents. The most expensive succulent at this point is a species of Echeveria agavoides. The debate is whether or not the subspecies is 'Maria' or 'Ebony'. Either way, the variegation of this species plus a mutated double head makes this the most expensive succulent at a whopping $71, 700!
Ice Green Echeveria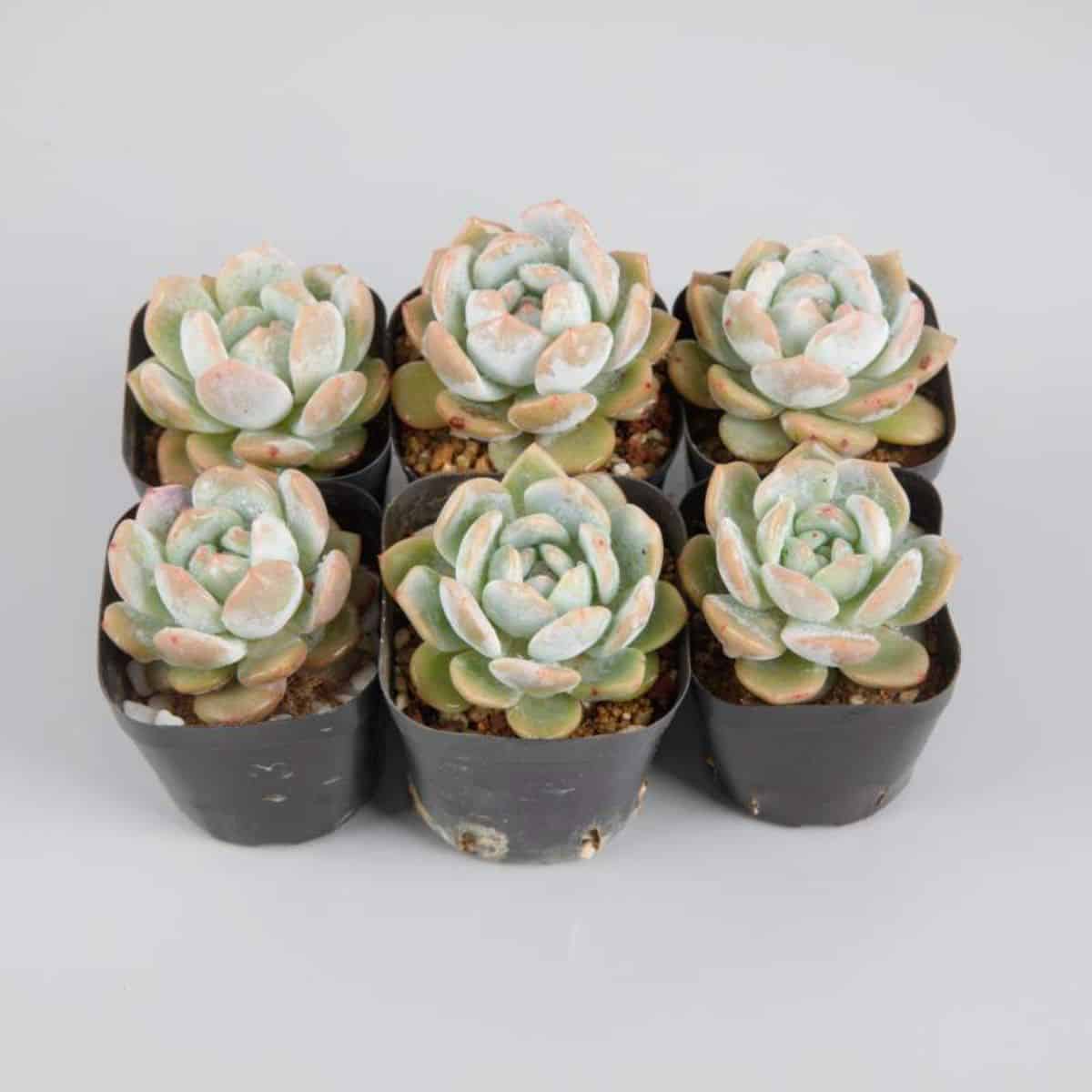 Ice Green is a very coveted type of echeveria. They are a pastel lime color toward the center of the plant with blushing pink tips. They can be sold for over $2,000 dollars per single succulent.
Echeveria sp. Elkhorn Variegated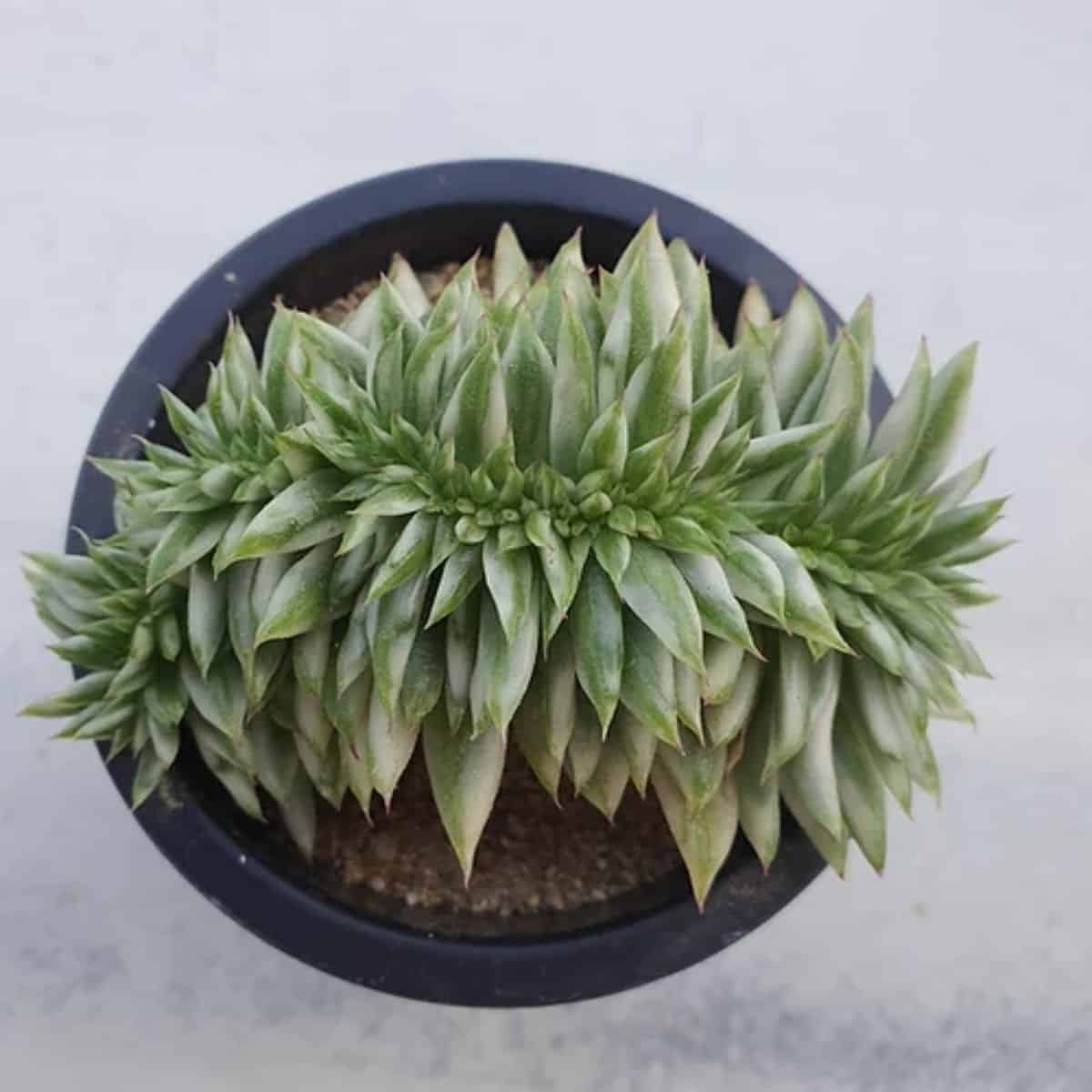 This type of echeveria has two distinct mutations: the first is that it is variegated and the second is that this species of echeveria has been bred to keep the cresting mutation. Cresting is when succulents form a strong base by forming a sort of fan of dried out stem. New leaves and buds appear along the top and continually grow the crest in a beautiful arrangement.
Graptopetalum superbum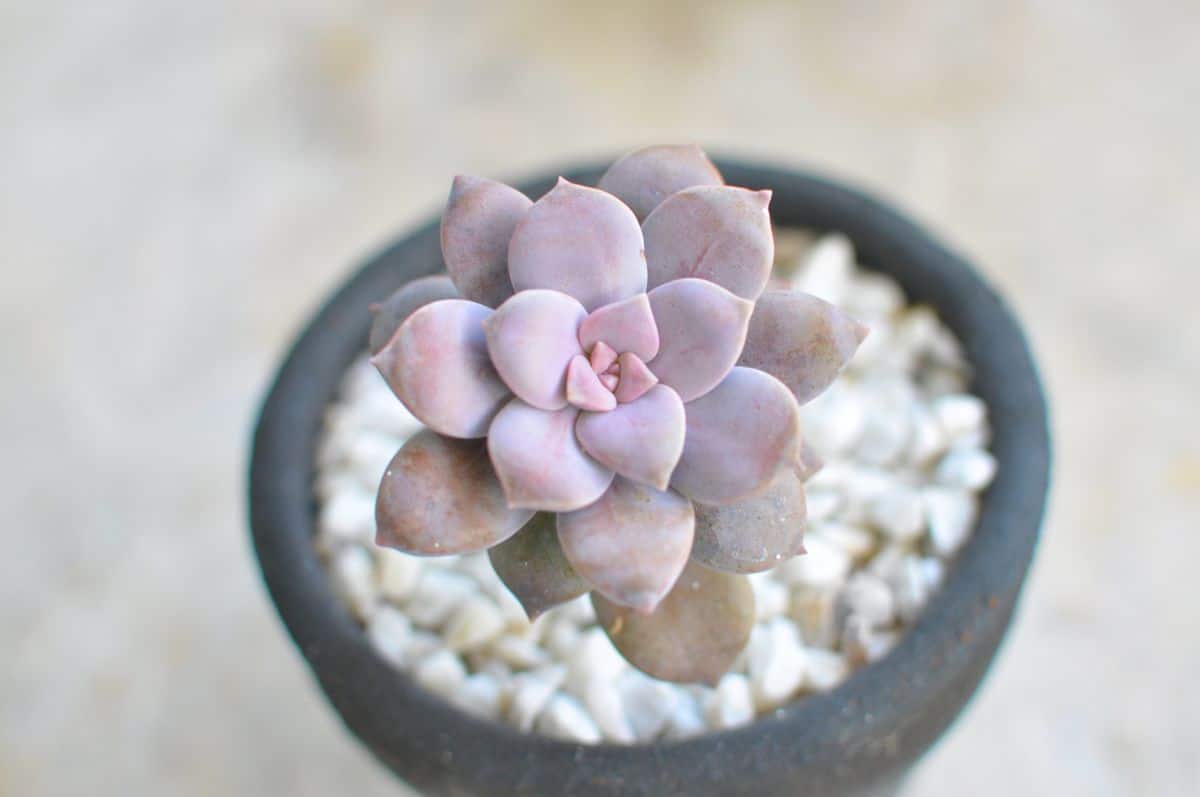 You have to order this specific variation of what is called the Beautiful Graptopetalum from Spain! When this mutation is taken care of well, it maintains a baby pink variegation with pastel greens. The price? Nearly $100.00 …
Hardest to Grow
I am just going to list these little pests and their immediate problems because so many of them have detailed lists of what to do and what not to do. If you would like guides on these cantankerous cacti, let me know down below in the comments!
Compton Carousels – finnicky beyond belief
Silver Prince – same as above
Kiwi Aeonium – the oils on your skin will kill it
String of Anything – chooses whether it wants to live or not
Feather Cactus – cannot get wet
Conclusion
It doesn't matter what it is. Expense, how much care they need, or how endangered they are. It all adds to the rarity of succulents. The most important thing to remember is to be respectful of the laws in place to protect endangered species.
Many species are location specific and while it is understandable that you might want to help propagate, it is important to leave the species within the state and within the habitat. If you would like to advocate for endangered species, check out your local endangered species list and contact some of your representatives for more information.