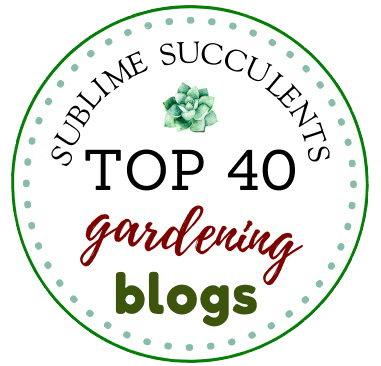 Share this Award On Your Site
Copy and paste the code in the box below as html into your website. Please include attribution to sublimesucculents.com with this graphic.
If you are a gardener, one of the best things you can do is to learn from others. In this digital age, you don't have to walk from one place to another, looking for fellow gardeners.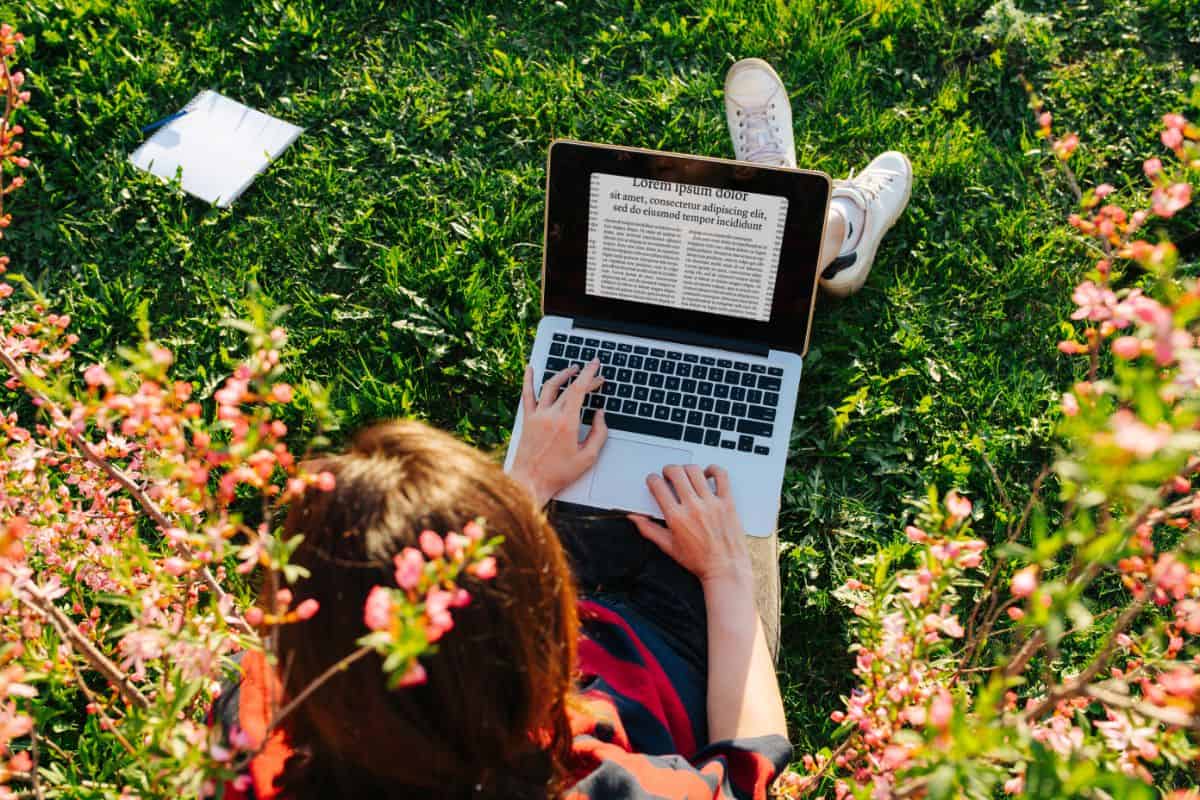 The internet has it all and has made the world a global village. You can simply find out what gardening bloggers are doing to get some inspiration.
There are many species of plants and flowers that are planted worldwide. If you are looking for tips to beautify your home garden, the best resource at your fingertips is the garden bloggers.
Whether you are a gardener or a garden blogger, connecting with other gardeners could be a bold decision.
In this post, we have outlined some best gardening blogs where you can get some inspiration.
Related Article: How to Take Pictures of Your Plants for Social Media
Jump to: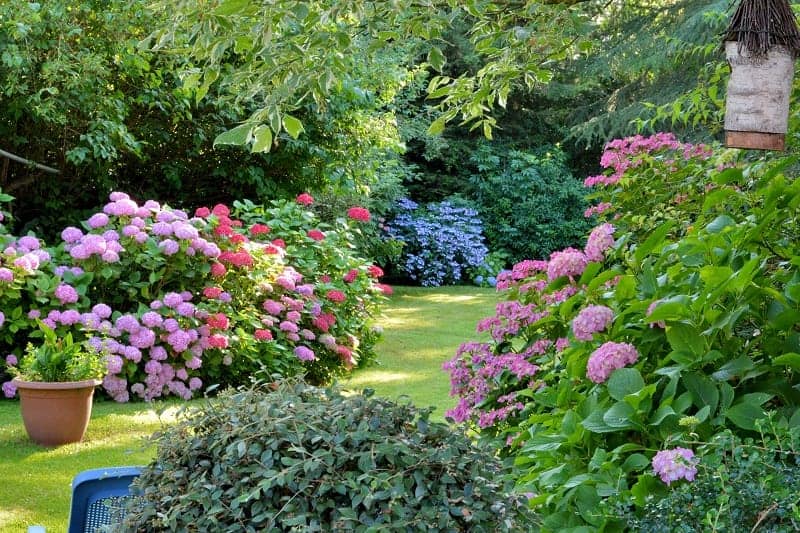 Blackberry Gardening is one of the best blogs out there, as seen in Vuelio. The founder, Alison Levey, uses it to share how she transformed her outdoor space into a stunning garden.
Here is another urban gardening blog featured on blogs feed spot to help you have fantastic skills in horticulture. It answers various gardening questions and posts twice a day.
Would you like to beautify your garden with flowers and plants? Dan Cooper is a famous flower enthusiast who blogs and documents about flowers and plants he encounters.
Bring color into your garden by following the Veg Plotting blog. Michelle Chapman created this blog intending to share unique gardens and ideas of making a colorful garden.
Here is another gardening blog featured in the New York Times. There's no doubt that it is an excellent award-winning blog since it contains how-to information on horticulture.
Get to meet two passionate gardeners, Rich and Rick, who created the Two Thirsty Gardeners blog. They inspire the world with their stories about how they battled with slugs, weeds, and terrible weather.
Helen Johnstone created the Patient Gardener due to her love for plants. In this blog, she offers gardening advice from the experience she gets by traveling to gardens in various parts of the world.
Would you like to get some stories about gardening in the city? Urban Organic Gardener features updates on the latest trends in urban agriculture.
Do you have a small space outside your house that you would love to convert into a beautifully designed garden? Meet Lee Burkhill, a famous garden designer in the Garden Ninja blog, and get some inspiration.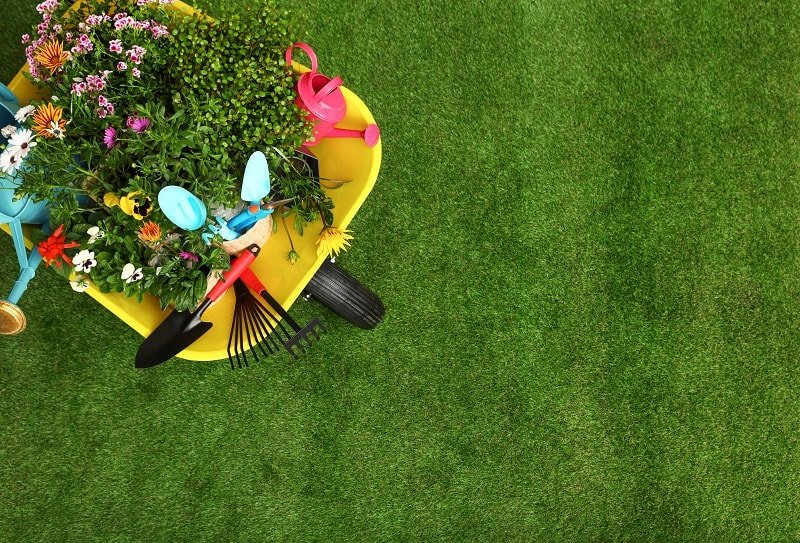 Are you a gardener who is looking forward to expanding your skills into a thriving farmer? You might want to follow the Urban Farm blog and get how-to tutorials on urban farming education.
Catherine Hughes formed the Growing Family blog so that she could share planting tips and how you can involve your children in gardening.
Are you looking for information on the best plants for each season and other gardening tips? The enduring garden has been featured in Vuelio as one of the best blogs that talk about gardening shows.
Get the latest agriculture news from the Urban Ag News. In this blog, you will get information on urban agriculture, greenhouse vegetables, and vertical farming.
Plant care today has many followers as it shares gardening, everyday living, and ideas for your home. They share one post daily.
Get tips on how to make wild-life friendly gardens from the Middle Sized Garden blog. It also shares information on trending gardening tips.
Get the most out of your urban farm by practicing landscaping tips and ideas offered by the Seattle Urban Farm Company. This is an excellent blog for all your growing needs.
If you have a small balcony and would like to use it to create a small home garden, follow this blog. In this site, you will get tips to manage your small garden.
Fine gardening is an excellent resource for beginners. They share interesting and informative information related to the gardening world.
Get cool gardening tips even in hot climates from Pam Penick. They have active social engagement from their followers, and the blog's subscribers are growing daily.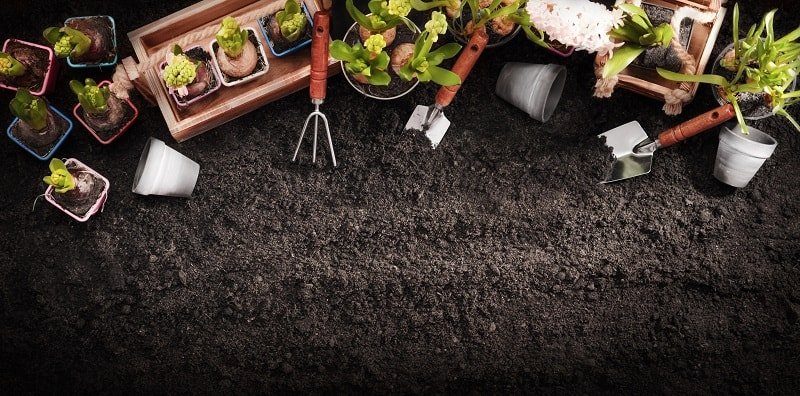 See Also: How to Drill Drainage Holes in Terracotta and Clay
Garden therapy is a famous Canadian gardening blog that offers DIY tips to help you have a great garden. It has over 80k followers on social media.
Bestseller No. 1
Sale
Bestseller No. 2
Get horticulture gardening tips from the Thompson-Morgan blog.
Here is another home gardening blog with tips on how to create and maintain an incredible home garden.
Teach your kids some gardening tips from the Little Green Fingers blog. Learn what to plant and how to guide them on this journey.
You can find some rooftop gardening inspiration from the Brooklyn Roof Garden. It also has fantastic shopping tips.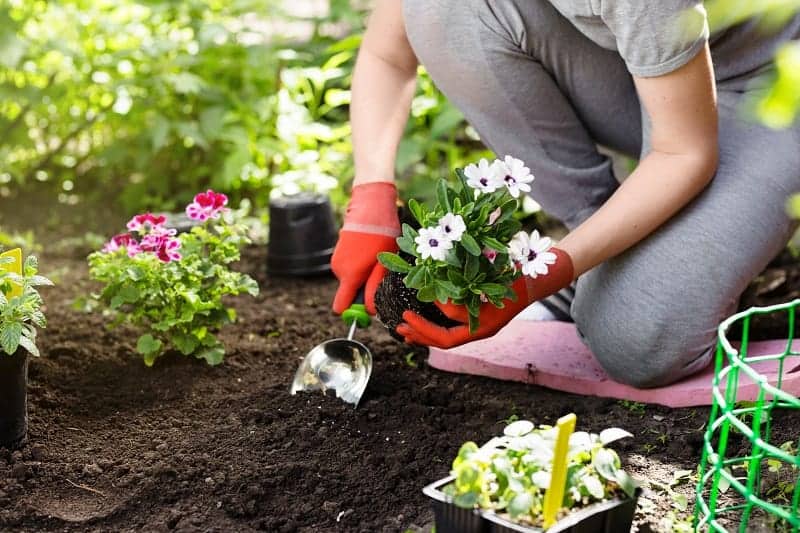 Meet the former garden editor of Martha Stewart, Margret Roach who has many gardening tips in her garden blog.
Get all the content you need about garden sheds from the Shed Working blog.
Get some growing inspiration from You Grow Girl. It has several how-to articles that will guide you to grow plants in your garden.
This blog offers gardening tips for small spaces in urban areas.
Would you like some tips on container gardening? Life on the Balcony has got this covered.
Are you interested in planting vegetables? Get vegetable growing tips from Gardening in LA.
Todd Heft created the Big Blog of Gardening and shares content related to organic lawn and organic gardening. A valuable resource to learn about planting vegetables with no chemicals.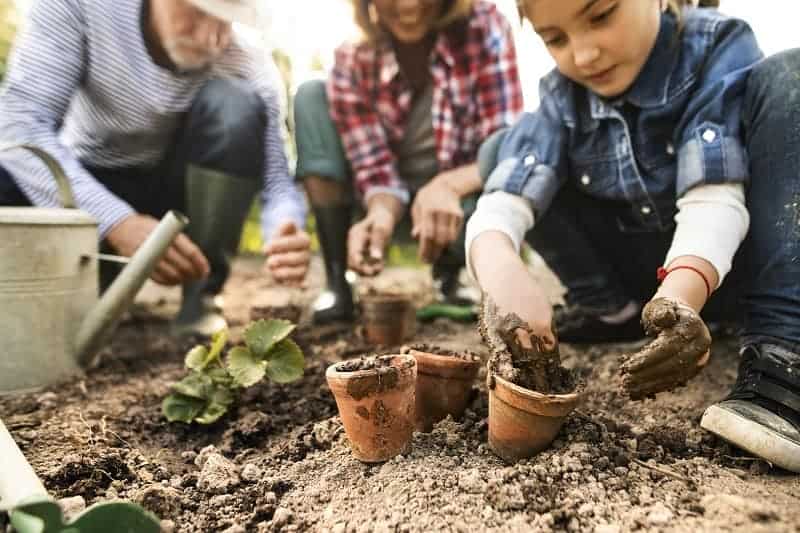 Epic Gardening is a blog that Kevin Espiritu created in 2011. He shares what he knows about growing plants and sustainability.
Get tips about foods and forests by David the Good, who is a horticultural guru in this blog.
Get Busy Gardening is a DIY gardening blog as featured in the New York Times. Here you will find indoor and outdoor gardening tips.
Farm Food Family is a three in one blog as the name suggests. This blog is about smart farming tips, recipes, kitchen tips, and home decor. Follow it to learn more.
Garden Rant has been featured in the Trowel Award Program as the best garden blog thanks to their team of writers who are passionate about gardening.
Learn the skills of urban homesteading and incorporating permaculture into your suburban lifestyle. You can learn how to utilize age-old techniques to maximize your home organic garden.
Here is another gardening blog from the UK that posts gardening tips on a weekly basis. It's worth a look to get inspired.
Deborah Silver is the owner of the Simple Dirt blog. She blogs about garden observations and landscape design.
Interested in homesteading? This site explains everything you need to know to make and maintain your own comfy home! The sustainability-inspired design is something we can definitely get behind.
40.Garden Betty
Garden Betty is an excellent gardening blog as featured in Country Living Magazine. Linda is the author of this blog. She is a passionate gardener who enjoys sharing tips around what she loves to do most, grow her own food, and travel.
The best thing about following other garden bloggers is the new gardening approaches plus inspiration. There are many gardening blogs out there, but we found the above 40 to be among the best.
Some of them post once or twice a day while another post once a week. You can subscribe to their mailing list or follow them on social media to get their latest updates.
How to Choose a Gardening Blog
Gardening blogs are a real help to hobbyists and professional gardeners. They are full of tips, tricks, and advice about growing plants and keeping them healthy that is sometimes vital to looking after your plant.
Why is choosing a reliable gardening blog so important? For starters, you need to be certain that the advice and information you are given are correct. Being misguided and following tips that are not suitable for your plant could result in you harming your plant.
The following gardening blog guide will help you know what to look for in a gardening blog. Most blogs do not have free services, so you want to know that the money you are spending on gardening information isn't going to waste. Enjoy!
Website Design
The more professional the website looks, the more professional the website services. Although this isn't a rule set in stone, it is something that is generally true. Sloppy website designs and hard-to-navigate pages are usually telltale signs of an amateur company.
Make sure that the website has lots of pages, rather than just a home screen with a short explanation. You want to be able to navigate your way around all aspects of the blog, so look out for categories and themes throughout the website.
Subscription Cost and Pricing
There might be a subscription cost for having access to the blog. This shouldn't be more than 10 dollars per month, and if you are paying a monthly fee, you can expect to have members' privileges such as discounted services.
You probably won't find specific prices for every service that the gardening company provides. This is because of the diversity and the dynamics involved in gardening. Each garden has its own specific needs, and with that comes a specific price.
Top Tip: Look out for a pricing table that shows the service alongside the minimum price for that service. This is the clearest indicator of how much something may cost you.
Areas Covered
Some gardening blogs are purely there to give gardening advice to amateur gardeners, whereas other gardening blogs are dedicated to giving advice and providing customers with high-quality services. Make sure that the blog you sign up to covers the areas you are interested in.
Benefits of Using the Site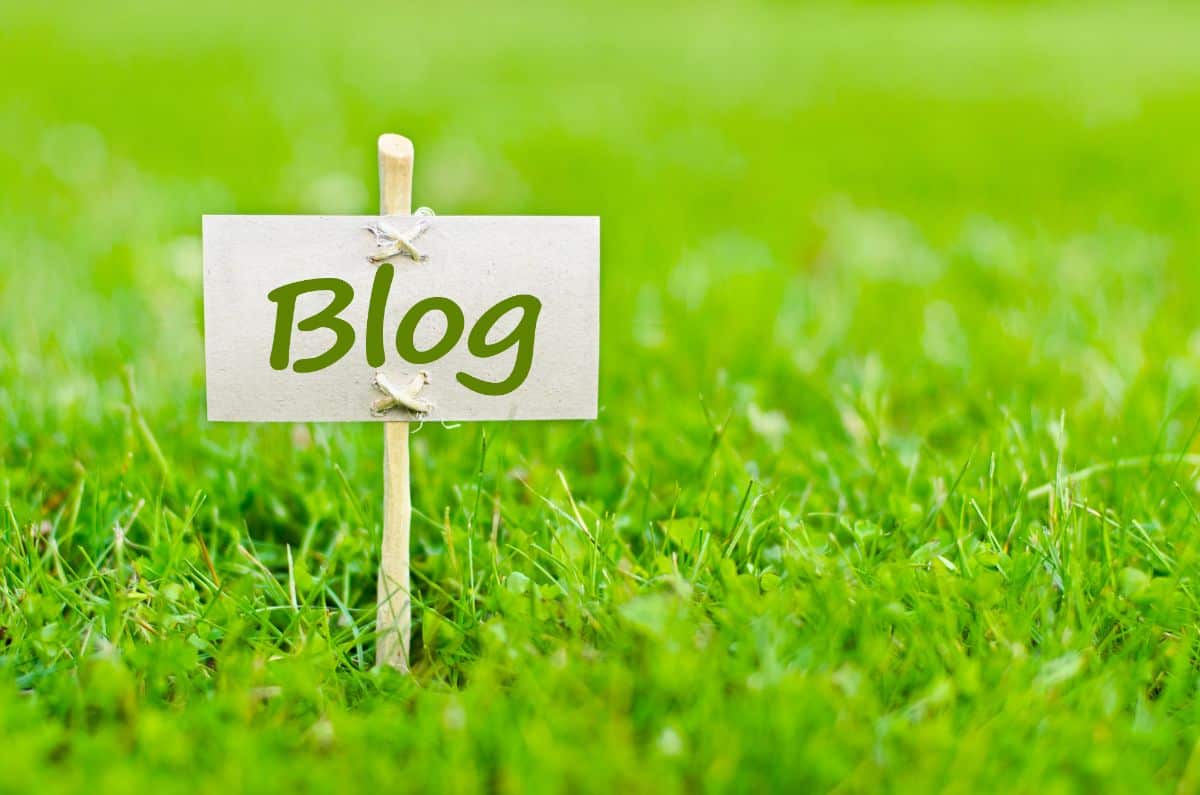 What are the members' benefits of using the site? Do you get free consultations? Are there discounts on services? The blog you sign up for must have something in it for you!
Organization Stamps
Keep your eyes peeled for official stamps and logos. If the blog is supported or sponsored by gardening organizations, then the site is legitimate and reliable.
What Are Other Users Saying?
The biggest giveaway is what other people are saying about the site. We live in an age where we like to tell people what we think about products and services that we have received in the past, especially if we aren't impressed with what we got.
Look at online reviews and customer opinions about the site and services before committing. If the positive reviews outweigh the negatives, then the site is considered to be good.
Contact Methods
Finally, we all want to be able to contact someone regarding questions and issues. This is usually done via email, telephone, or by you leaving your details. I prefer sites that have a contact number, customer service email address, or postal address so that you can contact the site if you need to, rather than waiting for a response from the site.
Gardening Blogs FAQ
I hope that the information in this article was useful to you and that you found the best gardening blog for you in my top 40 short-lists. Don't worry if you have a few questions that still need answering; that is what the following frequently asked questions section and answers are for. Here are some general gardening questions and answers.
Q: What questions should I ask my gardener?
A: Asking your gardener plenty of questions is important so that you know exactly what they are doing to your precious garden. Here are some useful questions to ask:
Can you describe the tools and equipment you've used to help you with your gardening work?
What steps would you take to get rid of a garden infestation problem?
How often should I water my garden and why?
I am on a very tight budget; how would you recommend spending less money on plants?
Q: What common planting mistakes can I avoid?
A: Learning about your garden takes time, and you will come across obstacles along the way no matter how careful you are. Here are some common planting mistakes you should know about:
Planting too much
Planting during the wrong season or too early or late in the season
Planting in the wrong soil
Planting in an area without sufficient sunlight
Q: What are the minimum gardening chores that I need to perform regularly?
A: Weeding, watering, pruning, and fertilizing are the most important things a gardener will do for their plants and garden. The frequency of these tasks will depend on the plants you have, so make sure that your maintenance schedule matches the needs of the plant.
Q: What time of the day should I water my garden?
A: You should always water your plants during the cooler times of the day. This is usually in the morning at about six or seven, or in the evening once the sun goes down. Never water your garden in full sun.
Q: What should I do if my soil is too compact or too dry?
A: It is easy to amend issues with your soil if you know what the problem is. You should check the pH levels of soil regularly, as well as the texture to ensure it is right for your plants.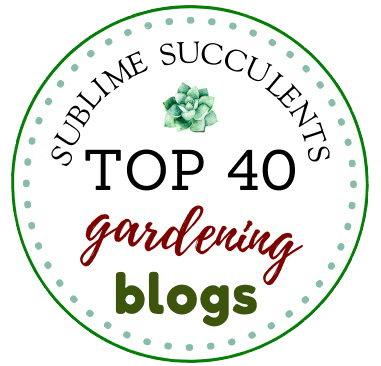 Share this Award On Your Site
Copy and paste the code in the box below as HTML into your website. Please include attribution to sublimesucculents.com with this graphic.
You Might Also Like: