Social media has become a huge part of our daily lives, so it's only natural that plant lovers are starting to share their passion for plants with friends and followers. In fact, social media has given gardeners the incredible opportunity to connect with others while giving and receiving helpful advice and encouragement, all while showing off an incredible variety of indoor and outdoor plants.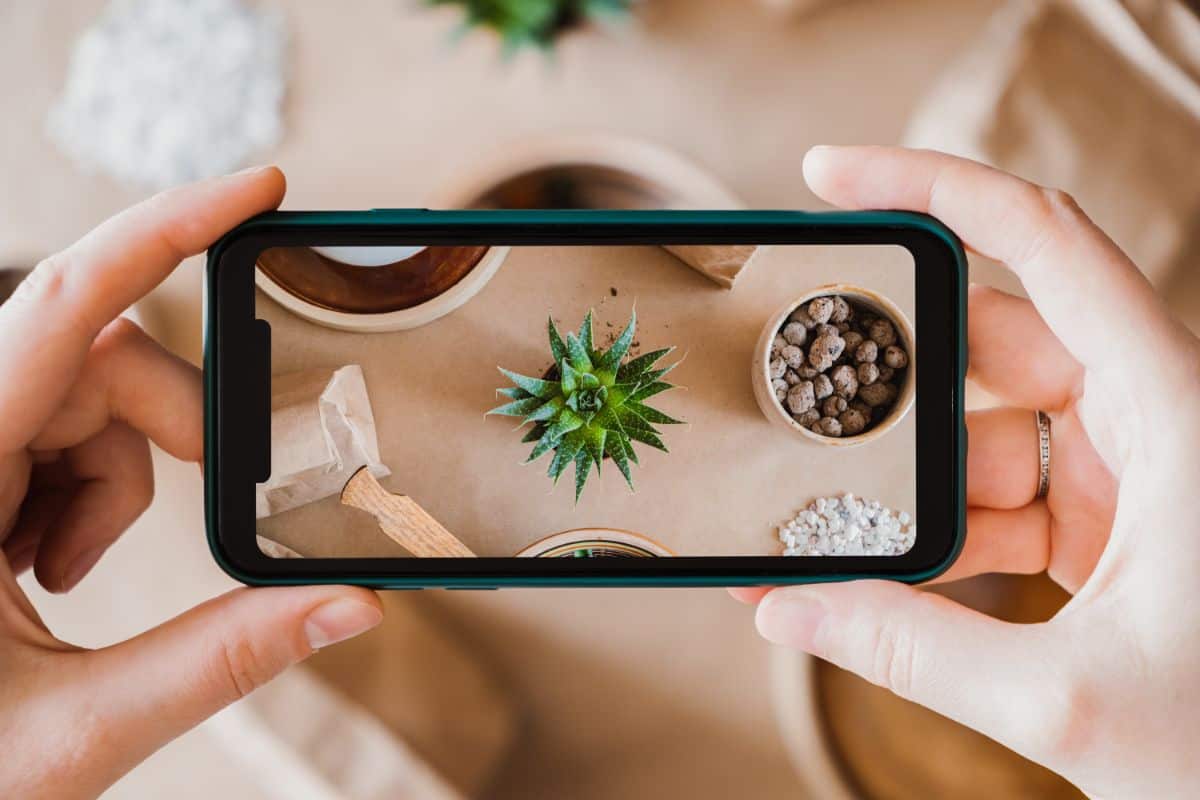 Related Article: Top 40 Gardening Blogs You Need To Know About
As you may have already noticed, looks are everything when it comes to social media and the online plant community is no different. Getting just the right photo of your favorite succulent or cactus can help you achieve your dream of becoming a social media influencer. Okay, maybe you just want to share your passion for plants with your friends and family, but a good photo is still important, so here are a few helpful tips when it comes to photographing your succulent collection.

Jump to:
Lighting is Essential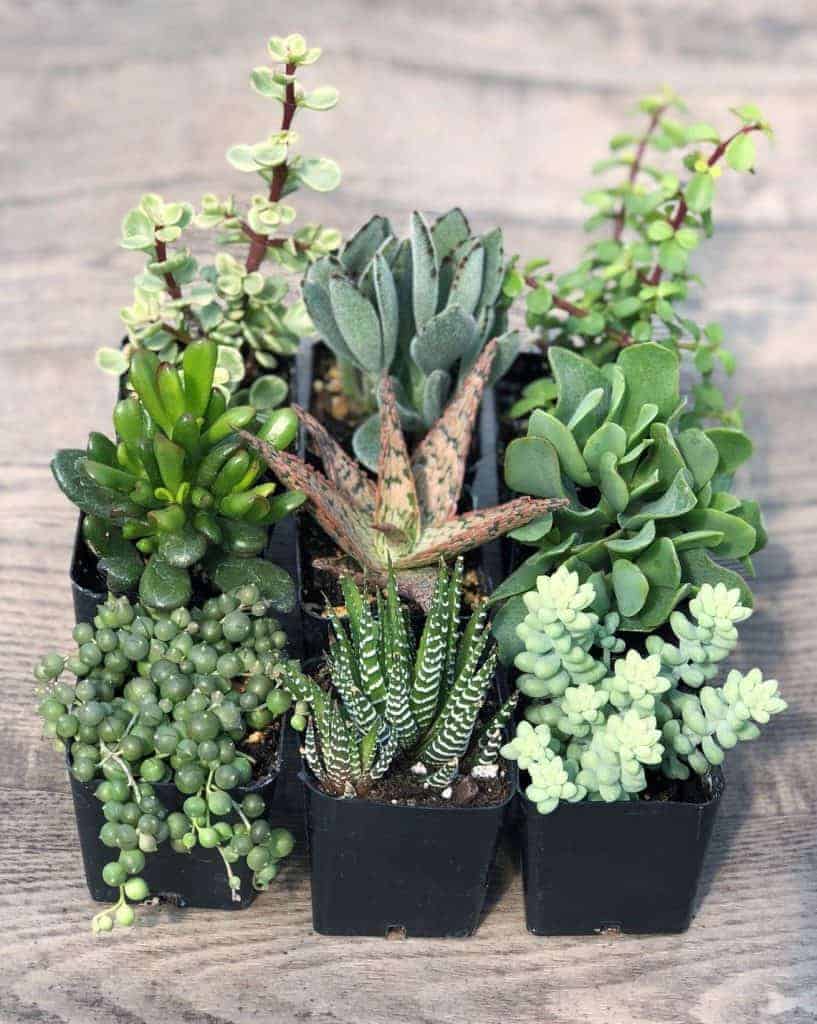 One of the most important aspects of capturing a great photo of your succulents is proper lighting. If you already have vibrant, healthy succulents, chances are good that your lighting will work well for a photo. You want to make sure you have enough light to show off the characteristics of your plant, but not so bright that the colors appear to be washed out. Try taking your photos in the morning or afternoon, rather than in the middle of the day when the sun is at its harshest.
As you take photos of your plants, pay attention to where your light source is in relation to your camera or smartphone. When the light source is behind the subject of your photo, and in front of the camera, the effect is referred to as backlighting. While backlighting can create interesting effects when used creatively, it's often easier to get a good photo of your plant with the light source behind you.
If you're struggling with getting enough light, consider investing in a reflector or ring light. Reflectors will help you make use of the light you already have, while ring lights can provide additional light either as a stand-alone light source or a clip-on that easily attaches to your phone or camera. With either option, you'll be able to add just enough light to highlight the details that will make your photo stand out on social media. With a little extra light, you might be able to take your succulent shelfie game to the next level.
Experiment with Color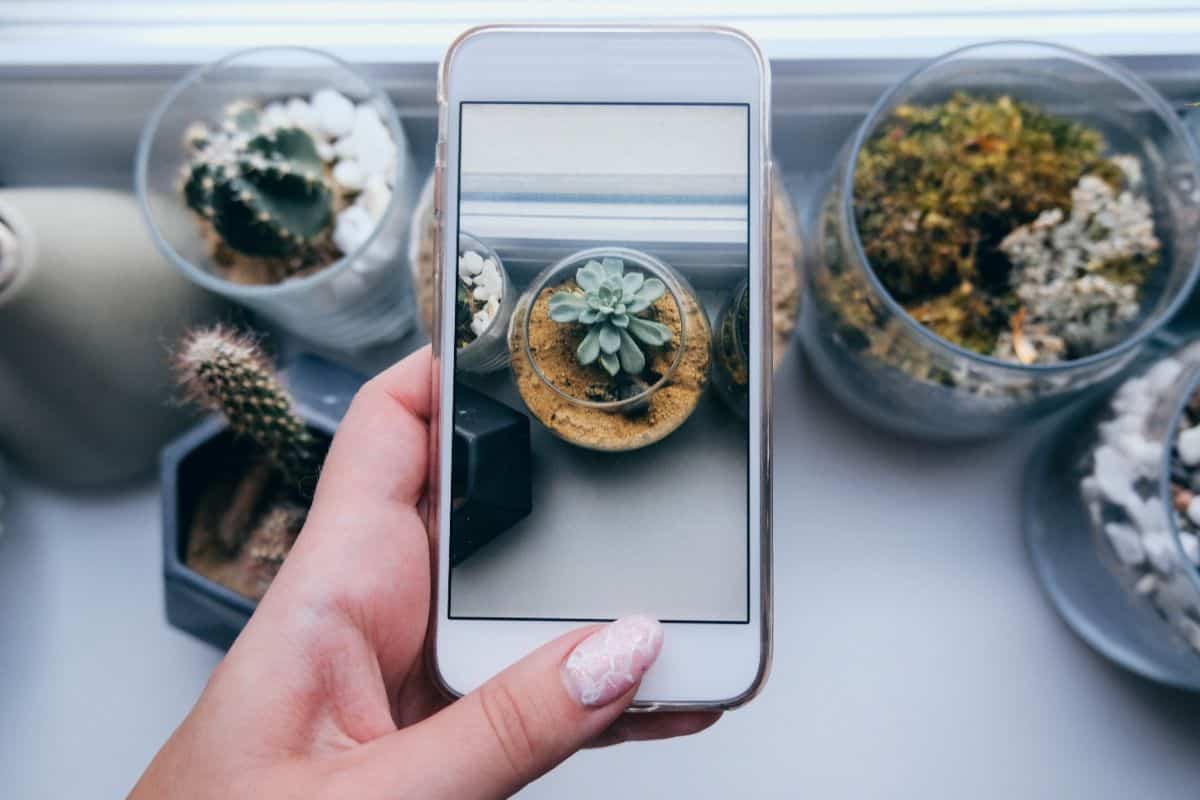 https://www.instagram.com/p/B2Ps4WMF8C1/?utm_source=ig_web_button_share_sheet
To make your photos stand out, try adding a splash of color to your subject. Succulents and cacti come in a huge array of colors, so try accentuating your mostly green garden with a uniquely colored plant or two. You can also try experimenting with different shades of the same color. Try setting light green plants next to those with deeper color or variegated leaves. Different shades can help add depth and interest to an otherwise monochrome photo.
Bestseller No. 1
Bestseller No. 2
Plants aren't the only place you can add color to your photos. You can find pots in nearly every color you can imagine, so don't be afraid to add color to your containers to make your pictures pop. If you're interested in a simpler setup, even the earthy red of terracotta can add just the right amount of color. If you're feeling bold, try planting your succulents in a brightly colored or patterned pot.
Don't Forget Your Background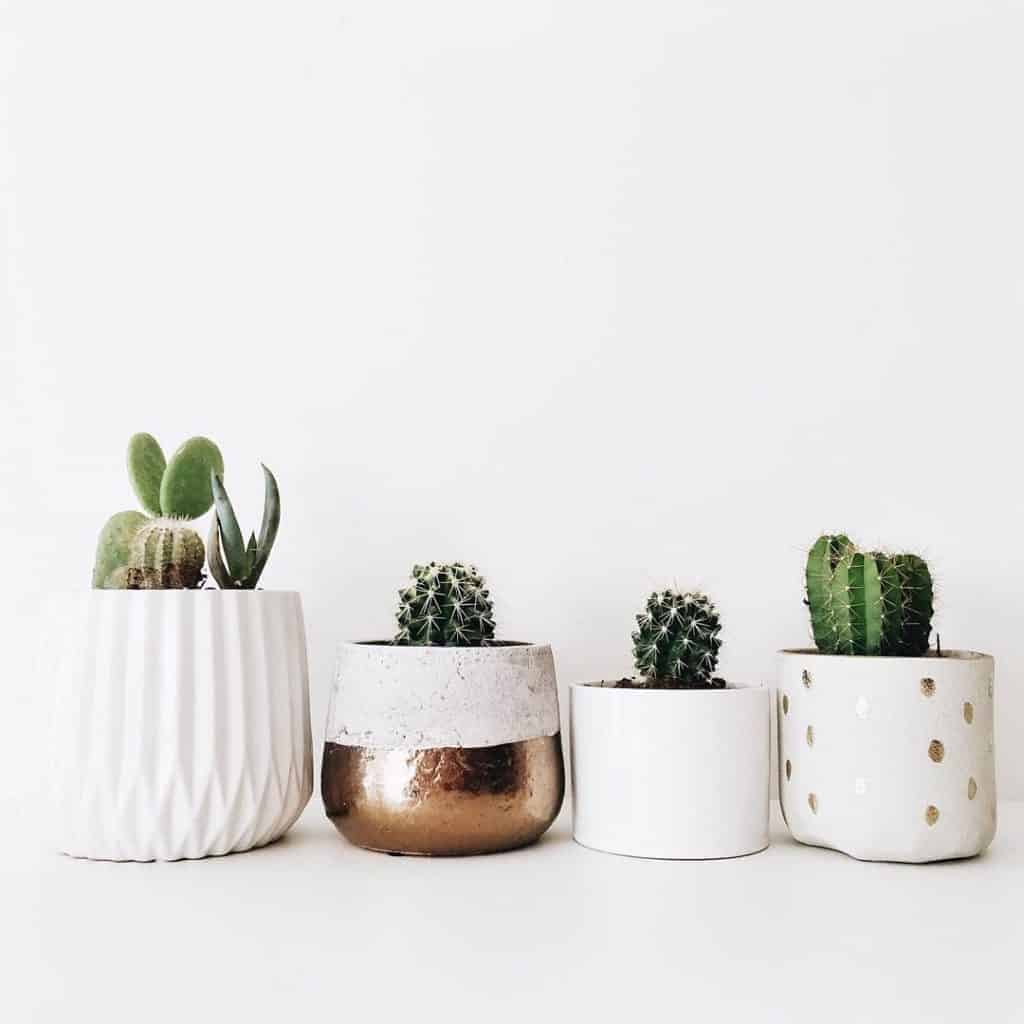 The subtle details of a photo, such as the background, can have a huge impact on the success of your picture. A well-lit and creatively composed photo isn't going to inspire people to hit the like button if the background is messy or distracting. Remember, you need to use your background to your advantage.
If you have a single succulent in your photo, a simpler background in a complimentary color might be the best way to keep the focus on your plant. If you're photographing your entire garden or collection, you'll need to make sure you keep the focus on the plants, rather than any distractions behind or around them. Think of all those messy bathroom selfies you've seen on social media. You don't want to post pictures of a messy garden and have more people commenting on the clutter than the beauty of your plants.
Mix It Up!
https://www.instagram.com/p/B4-gJ4-BsZ1/?utm_source=ig_web_button_share_sheet
When planning out your perfect plant shelfie, consider different combinations of plant types, heights, and colors. Trailing succulents planted in hanging or taller containers can help add interest to your photo. Spiky cacti or colorful containers will add a touch of flair that your followers will love.
If you have your succulents and cacti planted in containers, creating the perfect picture may be as simple as rearranging your shelf or patio. You'll need to put a little more thought into your arrangement if you plan on planting your succulents and cacti in the ground. You can always add interesting accessories like decorative stones, statues, or art. Just remember to keep the focus on your plants and not get too overwhelmed with the decorations.
Don't Be Afraid to Get Close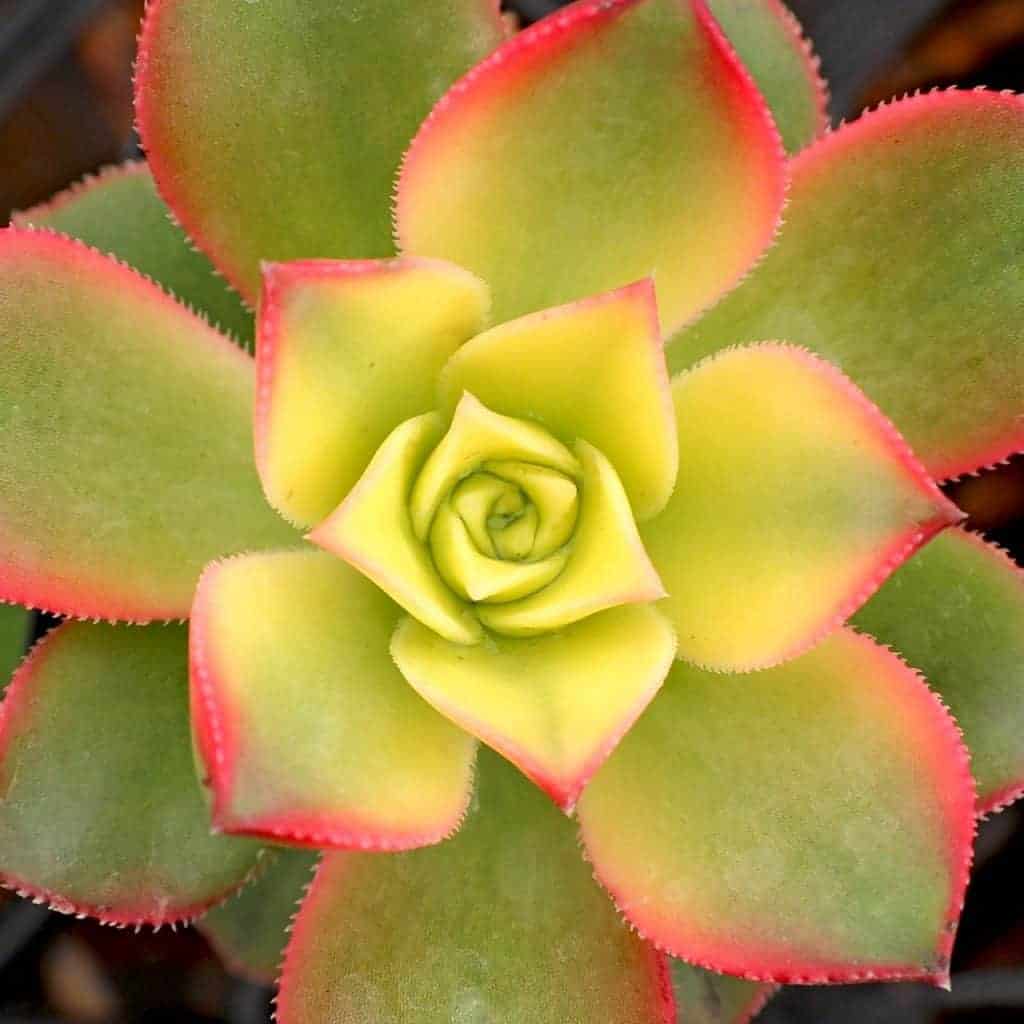 Framing your plant is essential in getting the perfect shot. If you're taking a picture of your entire garden, you may need to stand far enough away to capture everything you're aiming for. However, if you're focusing on a single plant, you might want to consider getting closer than you normally would.
Don't be afraid to capture the details with a close-up. The farina on your Echeveria or the blooms on your Mammillaria are the elements your followers love to see, so don't be afraid to get up close and personal with your plants.
Close-ups are particularly popular when they involve a plant with an interesting pattern or texture on the leaves. Rosette-shaped succulents look incredible when the photo is framed to accentuate the spiraled or repeating pattern of the leaves.
Photography is about creativity and photographing plants for social media is no different. You might have the same types of plants as everyone else, but if you can add your own unique touch to your photos, your follower count will be rising in no time.
Whether you're aiming for a million followers or you simply want to show off your beautiful collection of succulents and cacti, a little preparation and planning will help you take the best photos possible. Don't be afraid to step out of your comfort zone and try something new. You never know, you might just become the next big thing in the social media world of plants!