Not long ago, we all thought metal halide and high-intensity discharge lamps were cutting-edge. Today, we have the luxury of LED light technology.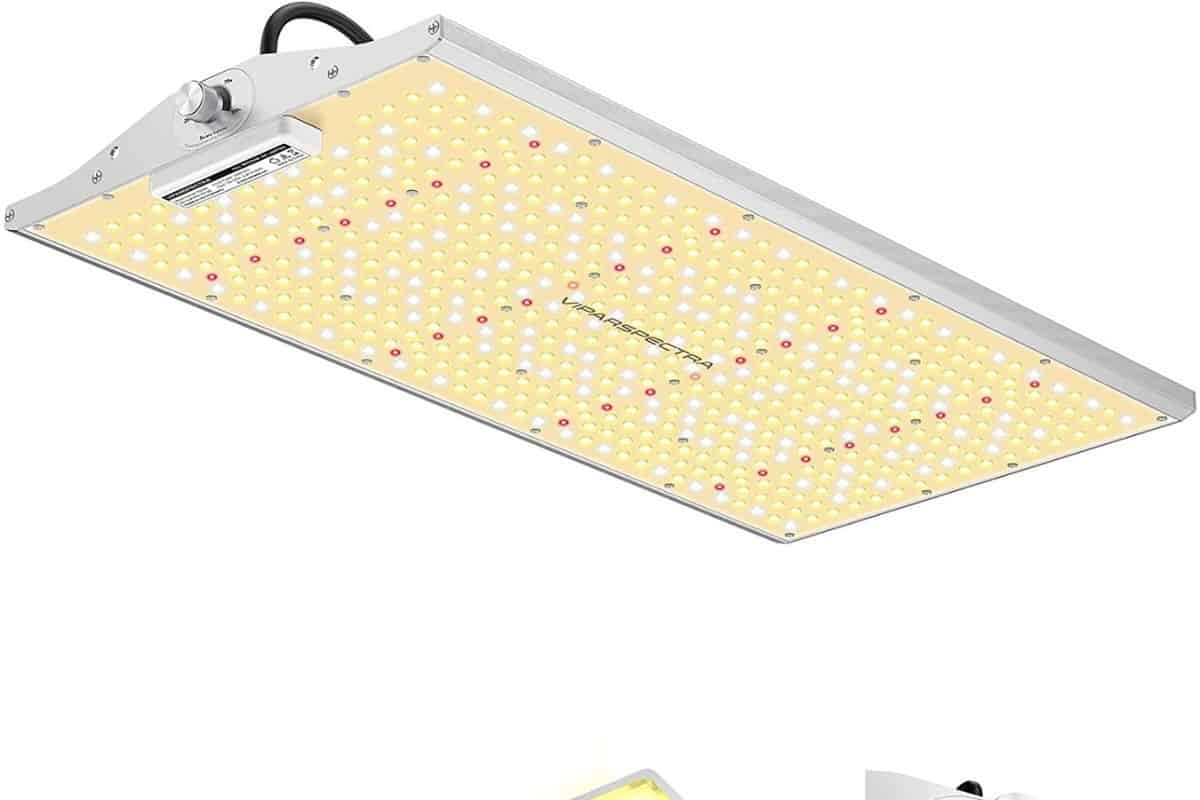 LEDs cater to a wide range of needs and budgets. They're efficient, affordable, and suitable for both domestic and commercial plant nurseries.
Seeing as it's one of the most popular LEDs in the market, in this post, we'll also be evaluating and comparing the ViparSectra LED Grow Light XS and P Series.
Get an extra 5% off your order of a ViparSpectra LED by entering the code "Sublimes" at checkout while ordering on Amazon!
Jump to:
In-Depth ViparSectra LED Grow Light XS/P Series Review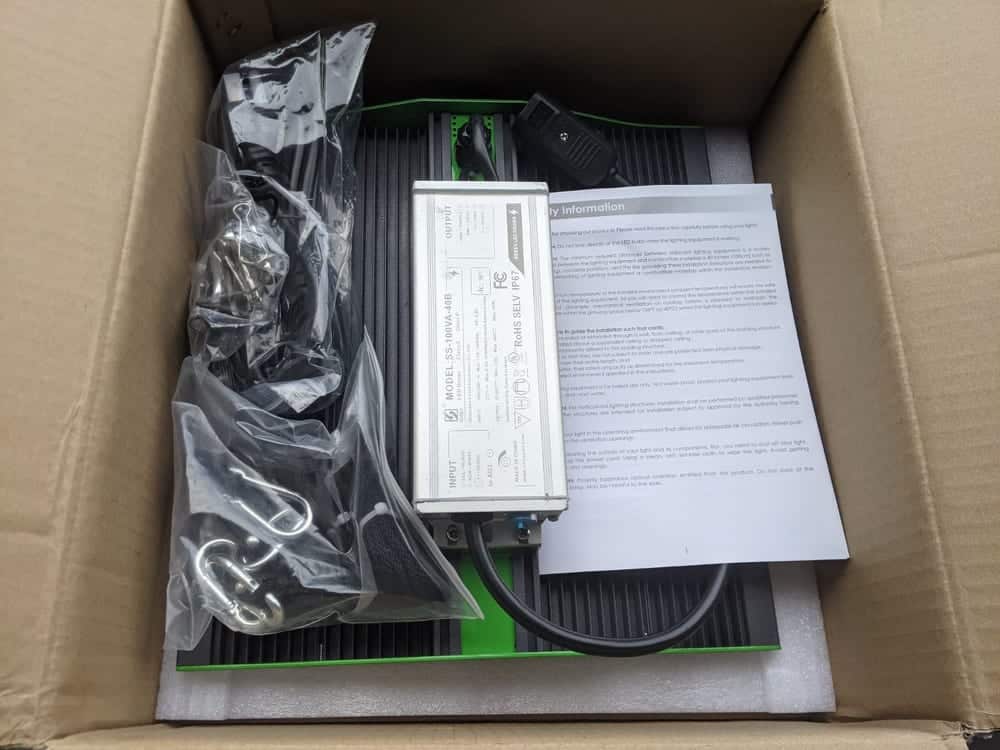 The top two lines of LED Grow Lights produced by ViparSectra are the XS and Pro series. Both lines deserve the hype they receive, but which line is better for you? Let's find out.
The XS Series is a 2021 QB LED light line covering a spectrum of 660nm red, 3000K warm white, 5000K white, and 730nm IR wavelengths.
Features
The XS series, equipped with cutting-edge Samsung LM301B diodes and high-performance PPE with the "Mean Well Driver," XS lights provide higher PAR, better yield, and lower energy consumption.
The heat sink allows for up to 30% more heat dissipation, meaning you can bring the light closer to the plants and enjoy a longer lifespan on the LED.
Intensity
The intensity you'll get from an XS LED depends on the tent size, height, and dimmer setting. Usually, you can expect anywhere between 1000 and 1800 PPFD.
Wattage
In the XS series, there are four different wattage options:
Size
XS LED grow lights have three coverage options: 2.5x2.5 ft, 4x2 ft, 4x4 ft, and 5x5 ft.
Our Verdict
The XS2000 strikes an excellent balance between coverage and wattage. Since it comes with two IR diodes, it offers a better intensity range than both the XS1000 and XS1500.
Regardless, depending on your needs and budget, the XS1000 and XS1500 might be better suited for you. And if you seek maximum intensity, you should consider the XS4000.
On the flip side, this series of grow lights can be a bit expensive for beginners as they're best suited for large-scale projects. Also, you might need cable extensions for XS lights.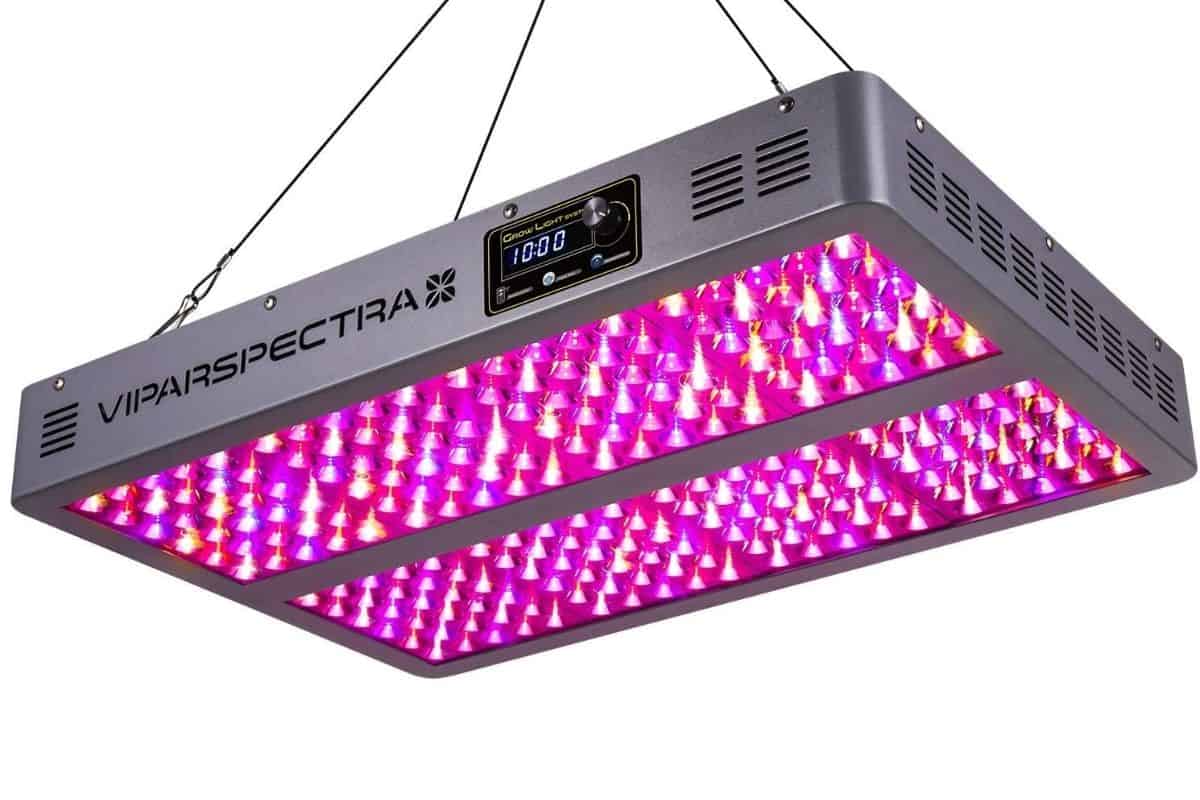 The Pro Series offers the best value for money among the ViparSectra LED collection. The series has more model options than the XS Series.
All models are QB-styled, dimmable SMD LEDs. They cover a spectrum of 640-660nm red, 3000-3500K warm white, and 6500-7500K blue.
Features
The Pro LED grow lights are already low heat-producers, but they come with an aluminum heat sink for extra safety and efficiency.
Intensity
The Pro Series caters to a wide range of needs. You can look up the most suitable light intensity for your plants and choose accordingly.
PPFD-wise, the P1000 model has a maximum intensity of 800, whereas the P1500 is at 1000, the P2000 is at 1200, P2500 is at 1300, and P4000 is at 1600 PPFD.
Wattage
You can find six different wattage options. The lowest option is the P600 with only 95W. The wattages for the P1000, P1500, P2000, P2500, P4000 are 100W, 150W, 200W, 250W, and 400W, respectively.
Size
Viparsectra's P Series has a coverage range starting from 2x2 feet for the P600 model and up to 2x6 feet for the P4000.
Our Verdict
In our opinion, the P2000 and P2500 offer the most value in the P series. Either one would be a great place to start.
The thing we didn't like about the Pro Series, though, is the size of the lamps; they're a bit too heavy and bulky for the light they provide.
Why Choose LED Grow Lights?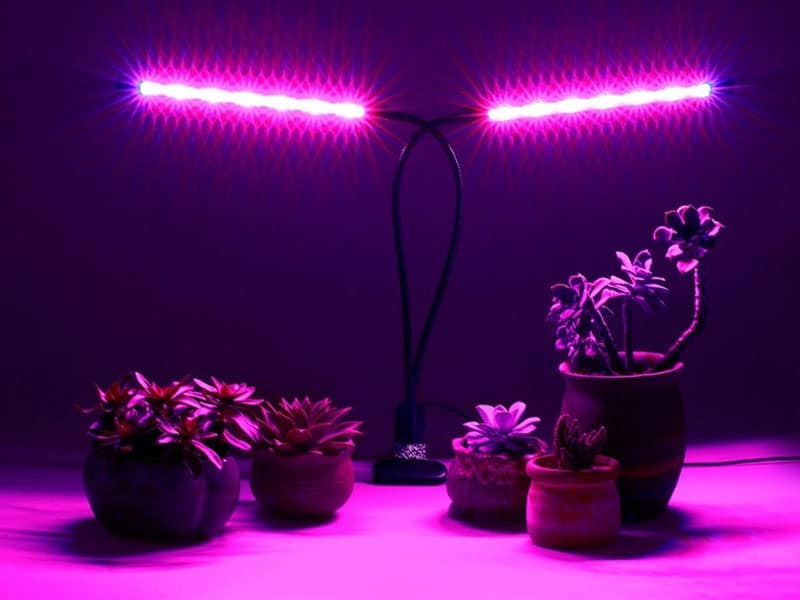 LED grow lights offer the best balance between yield and cost. Don't just take our word for it - consider the following factors:
Heat Emission
High-intensity discharge (HID) lights are notorious heaters. LED lights are greener options because of their lower heat output and reduced CO2 emissions.
Yield
The yield from HID lights is higher than CFLs, MHs, and regular non-grow lamps. However, HID lamps experience a delay time before they reach full efficiency. LEDs, on the other hand, reach their maximum capacity instantaneously after the light gets switched on.
Spectrum
When compared to regular house lighting, LEDs are vastly superior in terms of spectrum. They cover violet-red wavelengths, providing better conditions for most plants.
Ease of Use
It would help to place LED grow lights as close as 12-14 inches to the plants. Other types of grow lights will need no less than a 24-inch distance since they produce so much heat.
Many LEDs are also dimmable, which gives you a more comprehensive intensity range with which to work.
Lifespan
You can get about 20,000 hours of usage from LED grow lights. Meanwhile, HIDs require replacement every 2-3 growth cycles.
Cost
If you're looking for the cheapest option, Compact Fluorescent Lighting (CFL) is the way to go. LEDs can be on the expensive side, but let's not forget to consider energy consumption. LEDs are much more energy-efficient than CFLs, and so they'll save you money in the long run.
Why ViparSectra?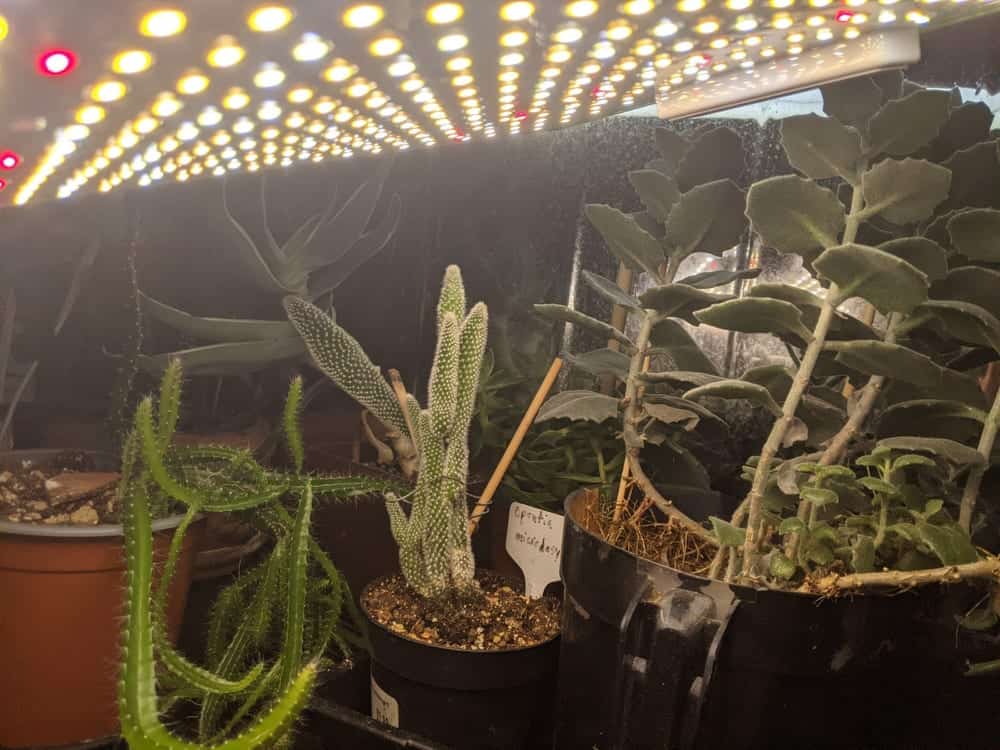 ViparSectra has been a producer of LED grow lights for over ten years, maintaining significant popularity over the years. So, it's safe to assume that they know what they're doing.
Here's a quick run-down of what we liked most about ViparSectra:
Value for Money
The company operates under the slogan, "Innovative indoor gardening products at affordable prices."
From our ViparSectra LED Grow Light XS/P Series review section, we can confirm that their slogan is more or less accurate. They provide LEDs that are high-quality at a moderate price point.
Warranty
For US residents, ViparSectra provides a 3-year warranty on all products.
The company also offers a 30-days "no questions asked" refund on all their LED lights. To add, the company offers a repair/exchange service for defective products.
If you want to return your grow light because it's defective, they can repair or exchange it.
After-Sale Service
ViparSectra is a company that takes pride in its high-quality customer service. In our book, professional and efficient customer support is always a plus.
Are ViparSectra LED Grow Lights Worth It?
LED lights are almost always the way to go when it comes to grow lights as they offer the best balance between spectrum, heat output, wattage, and yield.
Want to learn more about grow lights? Check out our guide all about grow lights for succulents.
Would we recommend ViparSectra LED XS and P Series Grow Lights? Absolutely. They strike an excellent balance between value and cost. Also, there are numerous models to select from based on your needs and budget.
Additionally, ViparSectra's remarkable after-sale service and warranty policy are truly impressive. If you're in the market for an LED grow light for succulents, then VipraSectra is the way to go. Do you need help choosing which model is best for your needs? Comment below, and we'll help you choose the optimal model for you!
Get an extra 5% off your order of a ViparSpectra LED by entering the code "Sublimes" at checkout while ordering on Amazon!