Whether you're trimming your succulents and cacti for propagation or for aesthetic reasons, you'll want a sharp and effective tool. Dull cuts can damage your beloved plants, so you want to be sure that you're using the right type of tool for the job.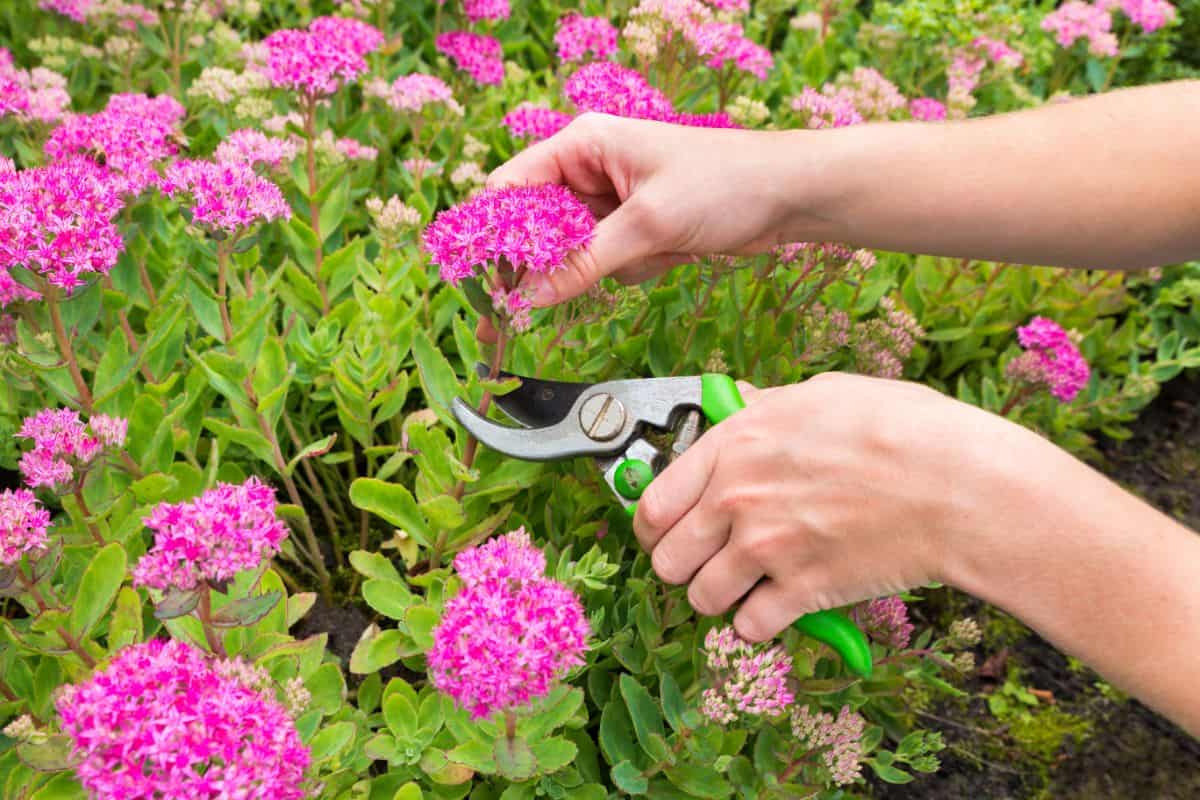 When shopping for gardening tools, it can be easy to get overwhelmed by the number of choices. We've done the hard work of researching which hand pruners are best and gathered the results. This way, you can spend less time shopping and more time working on your succulent garden.
See Also: How To Sharpen Hedge Clippers

Jump to:
Comparison Table
PRODUCT
FEATURES
LATEST PRICE
1. Will's Sword Professional Wood Hand Pruners


Wooden handled pruners
Lightweight and strong
Rust and corrosion resistant

Check Price
2. The Gardener's Friend Hand Pruners


Cuts effectively
Unique ratchet mechanism
Hhardened carbon steel

Check Price
3. Fiskars Steel Bypass Pruning Shears


Budget-friendly
Ideal for trimming
Non-slip grips

Check Price
4. Gonicc 8" Professional SK-5 Pruning Shears


Unique pulley mechanism
Ergonomic handle
Anvil cutting design

Check Price
5. Vivosun 6.5" Hand Pruners


Spring-loaded
Features a locking mechanism
Ergonomically designed

Check Price
1. Will's Sword Professional Wood Hand Pruners
Who says your gardening tools can't look good? These wooden handled pruners will keep your succulents neat and trimmed without being an eyesore if you accidentally leave them out. If the wood handle isn't your style, they are also available with green plastic handles.
See Also: Scissors vs. Gardening Shears
Beneath the wood or plastic exterior, the base of the handles is made from aviation-grade aluminum alloy. This material is both lightweight and strong enough to withstand the pressures of everyday gardening.
The blades of these pruners are made from SK-5 steel, which is not only strong and sharp but rust and corrosion resistant as well. They're capable of cutting through branches and stems up to one inch in diameter.
Sale
Bestseller No. 1
Bestseller No. 2
To keep you safe and reduce the risk of injury, these pruners also come with a safety lock that can be operated one-handed. The shears also have a shock absorber so you can comfortably work on your succulents and cacti all day.
The manufacturer also offers a lifetime satisfaction guarantee, so if you become unhappy with your pruners at any time, simply contact them and they'll solve the problem right away.

2. The Gardener's Friend Hand Pruners
If you struggle to prune your succulents due to weakness or pain in your hands, these are the pruning shears for you. They were specifically designed to reduce the stress on your hands while still cutting effectively.
The Gardener's Friend Pruners are a bit pricier than the others on this list, but if you have a difficult time using traditional pruners, they're definitely worth the extra cost.
These pruners feature a unique ratchet mechanism that allows them to cut effectively with minimal effort on your part. They can also be used comfortably by left- or right-handed gardeners.
The handles are also ergonomically designed so that succulent lovers of all ages can hold them comfortably. Made from lightweight aluminum, the handles are covered in soft rubber grips for comfort.
The blades are made of hardened carbon steel with an Anvil channel coating, so they'll stay sharp as long as possible. The strength of the blades means you can cut through stems or branches up to one inch thick with ease.
If you do manage to break the blade, don't worry. It's completely replaceable, so you can simply replace the blade rather than the entire tool. The manufacturer also offers a money-back guarantee, so if you aren't satisfied with these shears, you can simply return them for a complete refund.

3. Fiskars Steel Bypass Pruning Shears
These pruning shears are more budget-friendly than some of the others but are manufactured to the same level of quality that the Fiskars brand is known for. They are ideal for trimming smaller succulents and cacti and can cut through any plant material up to ⅝ inch in diameter.
The handles of the Fiskars Pruning Shears are coated in non-slip grips to make sure your cuts are precise every time. The all-steel design provides strength and durability, so you never have to worry about your shears coming apart.
Since the blades are made of fully hardened, precision-ground steel, you can be sure that they will stay sharp, even when used regularly.
The blades of these pruners are also covered in a non-stick coating so that they glide through stems and branches with ease. This coating is rust and corrosion-resistant. The blades even have a self-cleaning sap groove to keep the blades from sticking together.
Fiskars stands by their product and offer a lifetime warranty, so if you ever have a problem with your hand pruners, don't hesitate to contact them.

4. Gonicc 8" Professional SK-5 Pruning Shears
These powerful pruners have been specially designed to help to make cutting through the toughest stems and branches easier on your hands. They feature a unique pulley mechanism to increase the pressure place on the plant, without straining your hands.
The handles themselves are ergonomically designed with non-slip handles. Weighing in at only 4.8 ounces, these pruning shears are lightweight but are capable of cutting through the toughest branches and stems.
These pruners use an anvil cutting design. Rather than using two blades that bypass each other, like scissors, it uses a single blade that presses down into a wide anvil. This type of tool is ideal for dead or brittle branches.
The single blade of the Gonicc Pruners is made of SK-5 steel and has been finished using ultra-fine polishing technology. This technology keeps it sharp for as long as possible and is also rust and corrosion-resistant. It can cut through any type of plant material up to ¾ inch in diameter.

5. Vivosun 6.5" Hand Pruners
These petite hand pruners feature a differently shaped blade that is ideal for trimming delicate plants or trimming in hard to reach places. They are spring-loaded, which means they open themselves without you having to open them yourself after each snip.
There are two options available. You can either buy these shears with a straight or curved blade. Regardless of which one you choose, you can be sure that the ultra-sharp stainless steel blades will make precise cuts without damaging your precious plants.
To keep you as safe as possible, the pruners also feature a locking mechanism that can be operated with one hand. The lock also keeps the blades from getting damaged should you accidentally drop or bump the pruners.
The handles of these pruners are ergonomically designed and can be used by left- or right-handed gardeners. The comfortable grip coating will ensure that your hands stay comfortable and your pruners never slip.
The shears have also been designed with vibrant colors. You'll get either orange or blue, depending on the blade type you choose. The vibrant colors are meant to make it easier to find the pruners should you accidentally drop them while working in your garden.

You Might Also Like: