Overview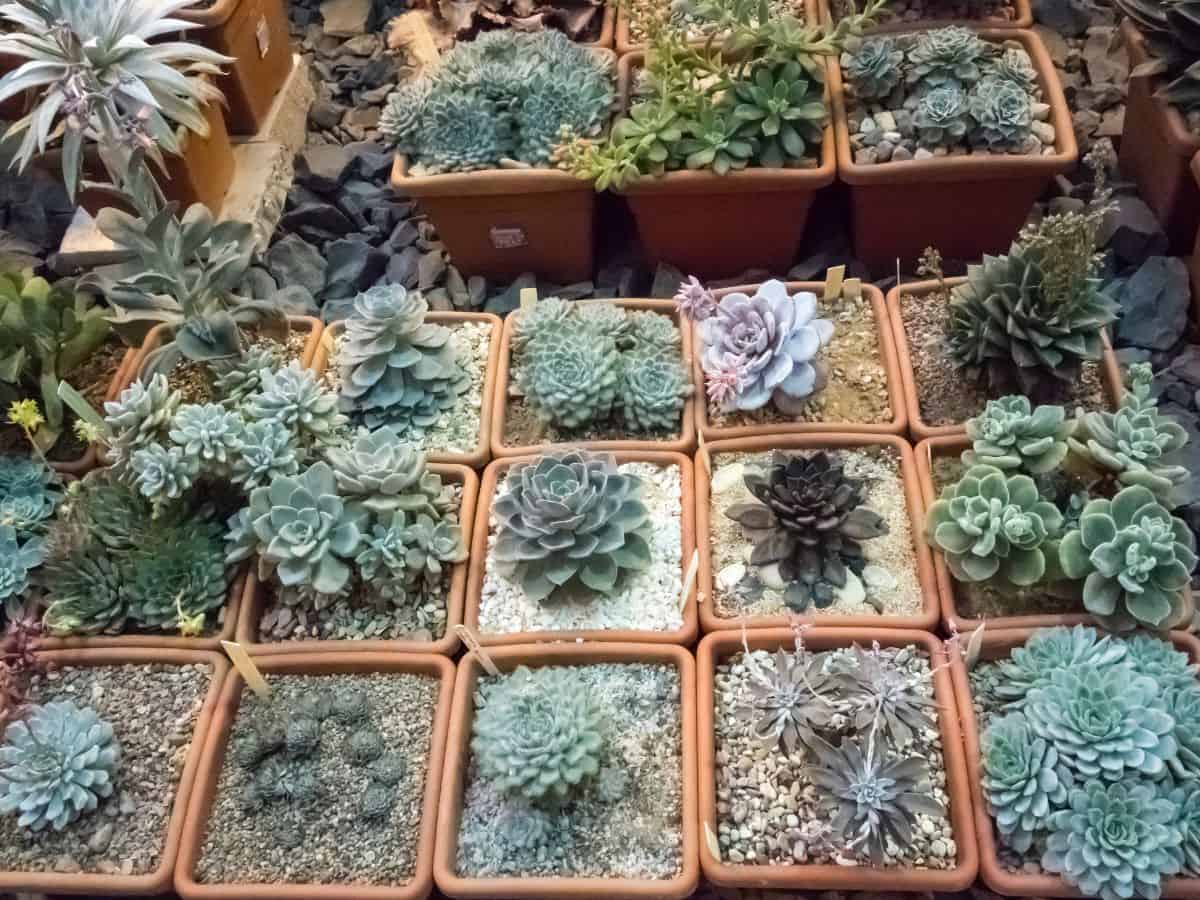 Prices:
Depends on the seller, but generally comparable to nursery prices
Etsy does take a cut from sellers, so some might price their products proportionally higher.
Shipping:
Again, dependent on the individual seller. Shipping method and delivery estimates are described by each seller.
Some sellers do free shipping for orders over a certain amount.
Promotions:

There are some site-wide coupons or discounts. Especially around holidays.
Check seller's social media accounts for store-specific deals.
Special Notes:
Etsy provides customer protection. Shop without fear!
Read Related Article: Succulents of Australia
Jump to:
Buying Succulents at the Etsy Online Marketplace
It's appropriate that a great place to buy a quirky plant like a succulent would be a quirky online marketplace like Etsy.
Etsy was begun in a Brooklyn, NY apartment in 2005 by founders Rob Kalin, Chris Maguire, Jared Tarbell, and Haim Schoppik. By 2015, the virtual storefront garnered the distinction of being the largest venture capital backed IPO ever launched from New York City.
Read Also: Aloe juvenna - Tiger Tooth Aloe
A Well-Loved Marketplace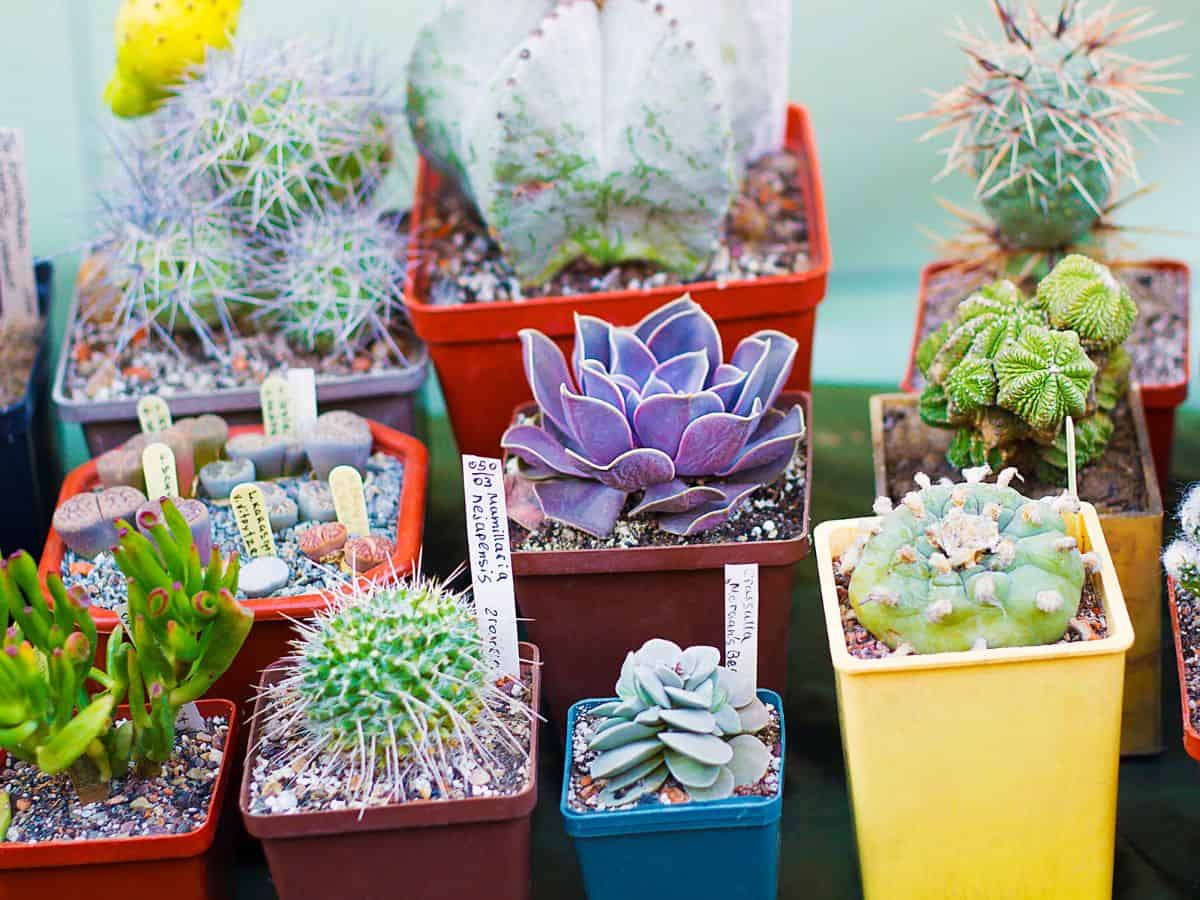 Sellers of seeds and plants have always found a home in the Etsy marketplace, where fees are lower than eBay, and the vibe is more warm and fuzzy. Etsy buyers and sellers routinely carry on "convos" (message threads) and often forge long-lasting friendships. The focus has always been on selling artisanal and vintage goods.
Fortunately, succulents and cacti fit right in!
Advice for Buying on Etsy
While Etsy is actively moderated, bad apples occasionally slip through the cracks. You might bump into scammers. Here are some tips for purchasing on Etsy safely.
Only buy from sellers with a Trusted or Verified Seller badge.
Look for sellers with a high rating and lots of positive reviews. Read some of the reviews to check that they aren't fake.
If it looks to good to be true, it probably is.
Be wary of buying plants or seeds from Asia. Chinese sellers are notorious for selling plants that don't exist, or intentionally shipping wildflower instead of succulent seeds.
Probably just don't buy internationally. Plants and customs agents don't get along.
If you have doubts or questions, contact the seller. You can usually verify their authenticity through a conversation.
It's not hard to avoid scams on Etsy. Just apply the same principles you would on the rest of the internet.
Lastly, Etsy has very good customer protection. If you have an issue, they will work with you to resolve it. They have a customer-first policy.
Sample Succulent Stores on Etsy
So where does one begin to look for succulent sellers on Etsy? Some of the oldest sellers also have a corresponding presence on other web sites. Some sellers started a storefront due to success on social media platforms. And some, inexplicably come and go.
Bestseller No. 1
Bestseller No. 2
Be aware that sellers on Etsy do not suffer much in the way of sanctions for lengthy processing and shipping times or feedback scores, as they do on other e-commerce platforms. Read store policies and product listing details carefully. Most shops do not accept returns on succulents, but recommend immediate customer contact to rectify.
To search for sellers on Etsy.com, enter the shop name in the Search field, with no spaces. Here are four Etsy sellers that are worth a look.
Read Related Topic: How to Care for Prickly Pear (Opuntia Cacti)
This shop, on Etsy since 2012, belongs to a small family-owned nursery run by Lora and Darren Irwin of San Diego, CA. It specializes in wedding favor succulents and cuttings.
Does it sound familiar? It should! We did a review of their website (here's a hint: they rock).
Most of the succulents here come in pots in flats, that are then boxed and packed in packing peanuts. Flats, called "collections," contain from 5 to 275 plants. Custom orders are available. Other products include DIY kits and accessories like favor tags. Sizes range from two to four inches,
Item of Interest:
20 ASSORTED CUTTINGS from a variety of stock plants, generally 1-5 inches in length. These are sold as a supply for making green walls, wreaths, topiaries or bouquets.
Although this shop just opened on Etsy in 2018, shop owner Jacqueline Esmailpour boasts a strong following on Instagram with 14.6K followers (@mrsjacquelineo).
The shop specializes in succulents, succulent products, DIY kits, air plants, and cacti. It is based in Tarzana, CA.
Succulent bouquets, crowns, and arrangements are standouts, especially the larger ones. Plant prices range from $5 to $100 for a ten-gallon pot. Bonus items and markdowns are frequently featured. Plants are shipped bare root.
Because photos appear to be of the actual specimen for sale, grab your favorites when you see them, as they sell out quick! There are a number of intriguing "unnamed" offerings. Cuttings and custom orders are also available.
Although the shop has just 50+ reviews, all are five star!
Check Related Article: Leaf & Clay Online Succulent Store Review
Item of Interest:

Echeveria 'Perle Von Nürnberg'
Gorgeous 4" PVN
This San Diego-based shop has been on Etsy since 2012. The owner is not identified by name, but states 15 years of succulent growing experience. The shop boasts 22,500 sales with a rating of 4.5 out of 5 stars.
Store sections include small, medium and "mature" succulents, including aloe, cactus, DIY kits, dish gardens, and wedding favors. Discounts on bulk orders are available.
Item of Interest:

Aeonium arboreum Black Rose 'Zwartkop'
Four inch pot. Deep purple coloring of this beautiful rosette is almost black.
This shop belongs to Vickie Lee, of Newark, CA. It boasts over 7500 sales and a five-star rating. Buyer ratings report fast shipping. Plants are shipped bare root. The owner states that photos are not of the actual plant to be shipped to the customer.
Store sections include Echeveria, rare Korean succulents, and "Flash Sale" items, in addition to two and four-inch specimens. Coupon promotions (on the front page of the shop) and free shipping on orders of over $100. are offered.
Item of Interest:
Echeveria unguiculata 2"
A rare kind of Korean succulent
Summary
Etsy is an awesome marketplace and a perfect venue for garnering new plants.
The storefront enables hobbyists and collectors to have access to a huge audience. That means you get access to their plants they have gathered over the span of years and decades. Etsy is the best avenue for purchasing rare plants. There are many, many species you'll never find in a big box store or a normal nursery.
Prices and shipping vary by seller but are rarely outrageous. All in all, a good place to do some online succulent shopping!