Overview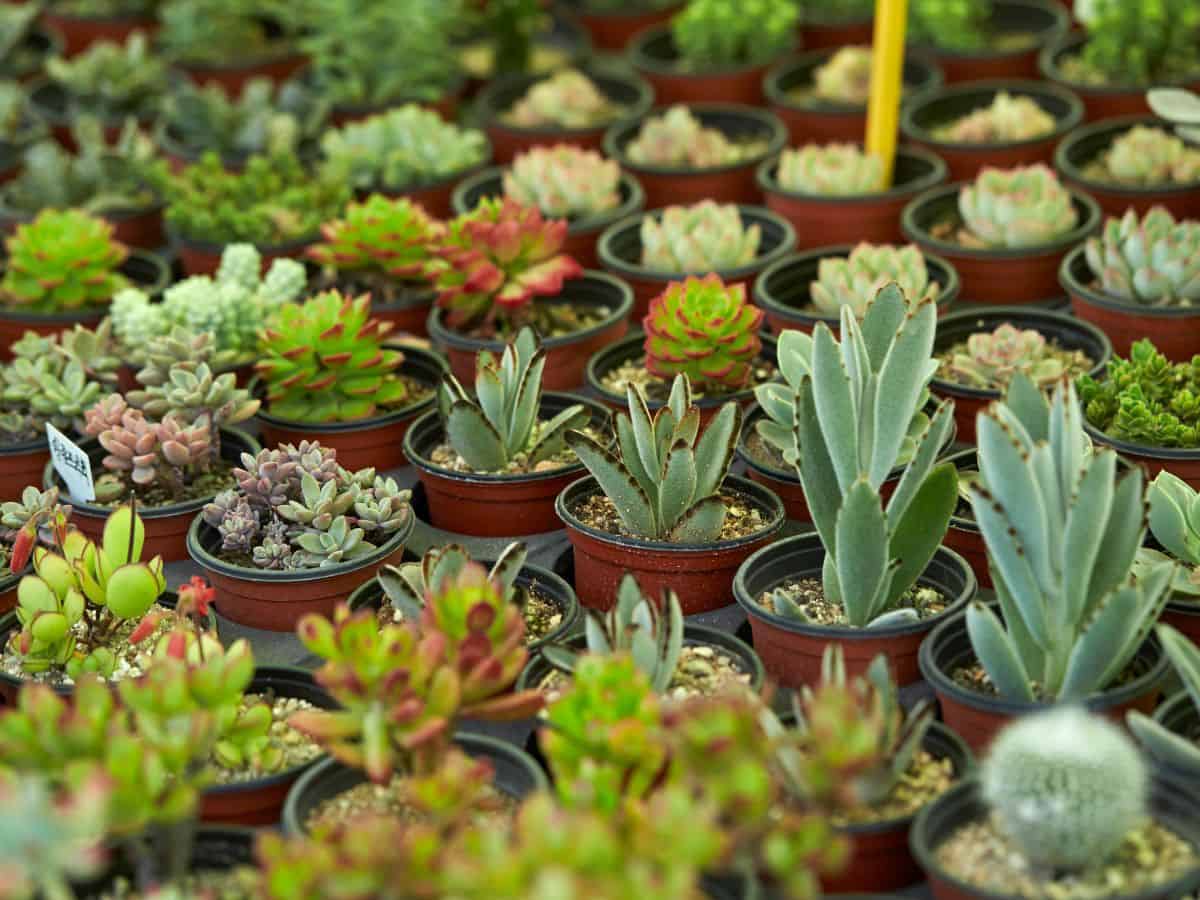 Prices:
Leaf & Clay is a premium store: high quality = high price
Shipping:
Free shipping on orders over $75.
1-3 day processing
USPS, Ships Monday through Friday
Bare root
Ships to U.S. and territories only.
No returns
Heat packs available for an extra charge
Promotions:

Coupons: 15% off for new customer email newsletter subscription; other coupons can be found online.
Giveaways and discounts often announced on Facebook and Instagram.
Plant Club Membership (Subscription box): $15.95 for 3 plants monthly
Affiliate Program
Have a wholesale option
Echeveria culebra Buying Succulents on Etsy: A Review
Jump to:
Leaf & Clay Review
Shopping for succulents online is not as scary as it once was, as more and more succy and cactus addicts now go to the internet in search of good sources for unusual and rare specimens. A nursery that often tops the charts for customer satisfaction and excellent selection is Leaf & Clay.
This post is an unbiased and honest review. It was not sponsored by Leaf & Clay. It does, however, contain affiliate links to Leaf & Clay. That means that if you follow a link and choose to buy something, Sublime Succulents receives a small portion of the sale (at no extra cost to you). That's how we keep the lights on around here!
Read Also: Gem Succulents Subscription Box Review
The Leaf & Clay Story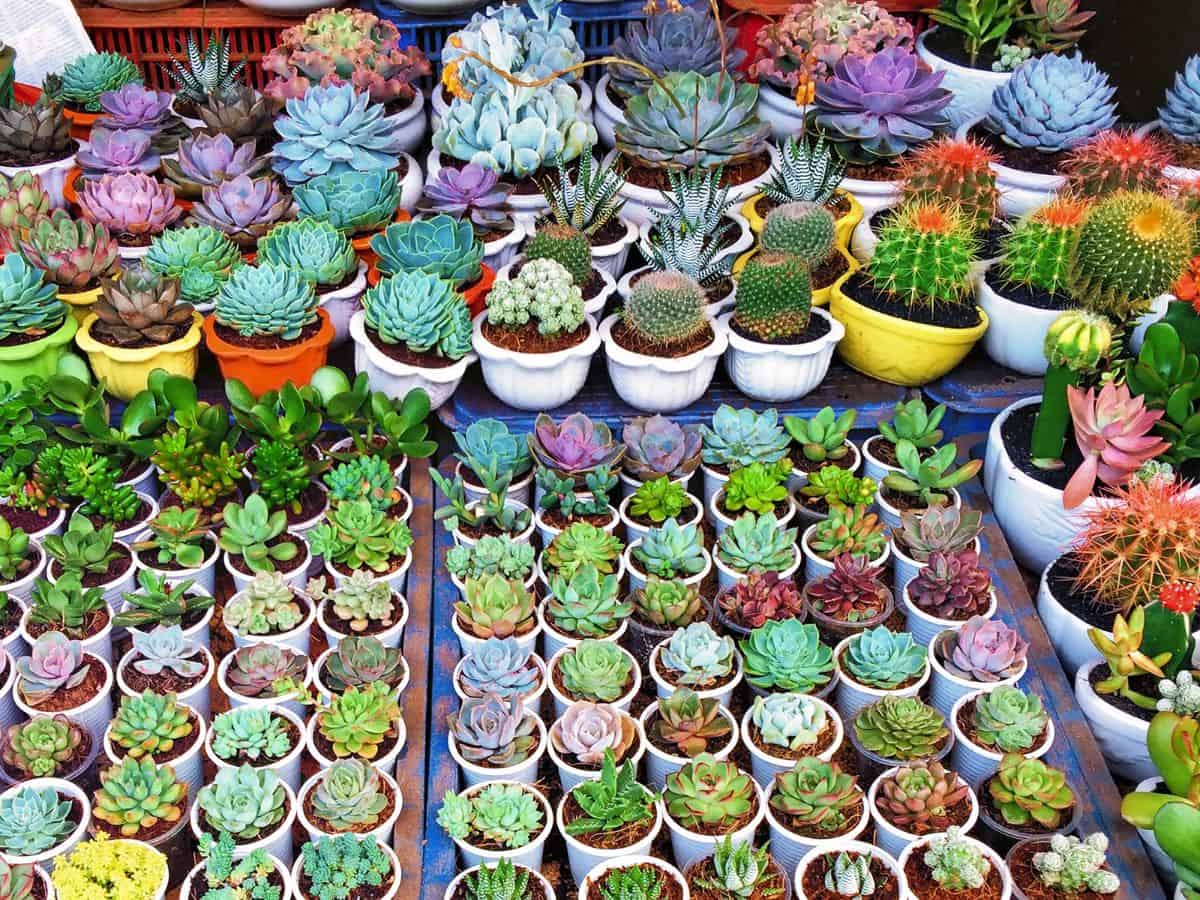 Leaf & Clay is the brainchild of brother and sister team Nick and Lauren Sandford. Both of the Sandford siblings have college backgrounds in business and sports, with Nick professing a passion for product design and development, while Lauren loves tiny cacti.
Bestseller No. 1
Bestseller No. 2
The business began as an Instagram account, and then in 2015 became a "collaborative blog" and comprehensive resource devoted to succulents. As a plant source, Leaf & Clay is a bit of a newcomer, as the online store replaced the blog and opened in 2016. But today's 181K Instagram followers are certainly on to something.
What excites enthusiasts about this online business is the stellar close-up photography of the products on the web site, and the range of unusual plants often hard to find elsewhere.
The Leaf & Clay Selection
Need to satisfy a craving for a red Echeveria? Leaf & Clay can probably help you with that. A recent scan of the Echeveria section alone revealed 49 different varieties for sale, with 29 of them in stock (mostly in the 2.5" size). Grab that coveted specimen when you see it, though. Trendy items frequently go out of stock and sometimes disappear from the catalog entirely.
The cactus selection is a bit smaller than succulents, with a little over 40 plants and two Variety Packs offered.
The trade-off is that Leaf & Clay can be pricier than its competitors. Prices for succulents start at $4. each, with packs of six costing $36. Cactuses start at $4., with packs of six selling for $45. New arrivals are prominently featured, where a three-inch Echeveria 'Black Knight' will set you back $6.50, while a four-inch Mammillaria elongata cristata 'Copper King' costs $10.
So do the products sold by Leaf & Clay warrant the higher prices? It depends. Some buyers value that the company ships bare root and carefully individually wraps the plants. A "review of reviews" and YouTube unboxing videos are a bit of a mixed bag, however.
Check It Out: Harddy Succulent Store Review
Some customers gush that what they received in the mail looks exactly like the web site pictures. Others post evidence of some plants received in shipments with petals broken off, edema, or appearing rather parched by the end of the trip. On the flip side, some of those same shipments contained larger than ordered plants, two instead of one plant, or pups attached to plants.
Products shipped from Leaf & Clay are shipped bare root, wrapped individually in tissue paper, packed in a box with paper shred and clearly marked "Fragile". All of the reviews show plants arriving with good sized root balls. Plant sizes are 2.5, 3, 4, and the more elusive 6 inches.
While shipments came with packing slips, a pervasive theme in the unboxing videos was customers puzzling over exactly what was what. The tissue wrapped bundles containing the plants were not marked.
Leaf & Clay Variety Packs and Subscription Boxes
In addition to individual plants, you have the option of themed packs and monthly subscription boxes to save some money.  The Variety Packs are collections of six or twelve plants and revolve around themes with amusing names like 'Weirdo', 'Big Prick', and 'Spikey'. The specific plants in each pack are not identified, but packs are great way to build a collection, fast.
The Plant Mail Club is a monthly subscription box that contains three 2.5 inch plants shipped early each month for $15.95. Shipping is included and there is no obligation to continue buying. The three plants in the subscription are identified and pictured on the web site. Discounts and coupons do not apply on subscriptions.
Leaf & Clay Pot Project
Late in 2016, Nick and Lauren launched a Kickstarter campaign to fund the production of Indonesian artisan-made wheel-thrown stoneware pots. A logical extension to the succulent and cactus line, the project far exceeded its original goal of $10,000.
The last update on the Kickstarter web site was back in February of 2017, with 471 backers pledging $32,329. at that point. By the end of that February, all backer rewards had shipped.
Recently, some pots became available on the Leaf & Clay web site, although they do not appear to match the designs presented in the Kickstarter campaign. Six mostly matte finish designs are available, each emblazoned with the company logo. Pot colors are focused on earth tones and nicely complement the natural hues of the plants.
Pot prices range from $25. to $28. and include a $5. store credit toward the selection of a plant. A planting kit comprised of dirt and pebbles is also available as an $8. add-on. The pots have a 100% satisfaction guarantee.
The Verdict
Leaf & Clay's elegant, minimalist aesthetic certainly gives off a high-end, premium vibe. And honestly? They've earned it.
With few exceptions, their products are shipped quickly and professionally. The succulents themselves are invariably of high-quality. You might be able to get plants cheaper elsewhere, but you can rely on Leaf & Clay to deliver every time.
Take advantage of their deals and free shipping to snag those rare succulents before they sell out!