Overview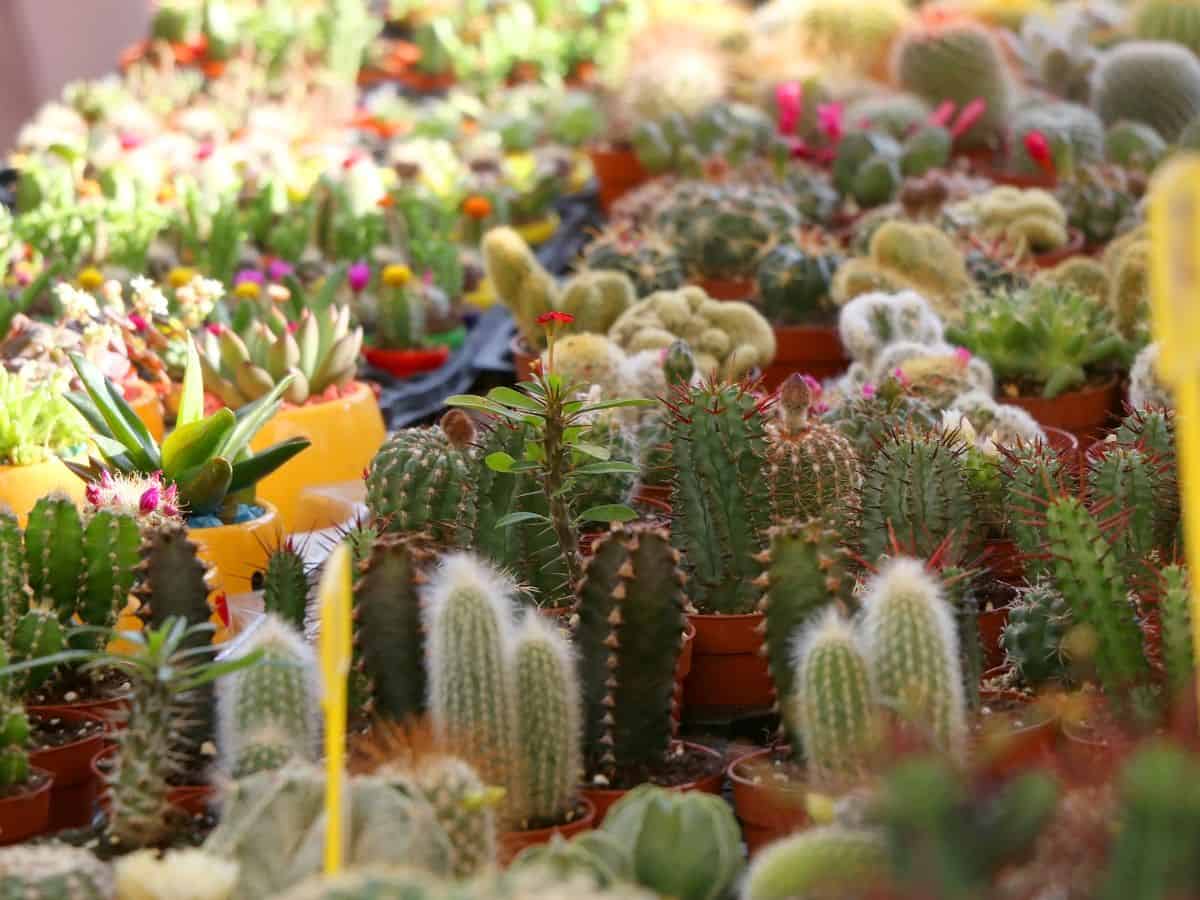 Prices:
Shipping:

Regular shipping in 7-10 days
Rush shipping available
Shipped in-pot, not bare-root
Promotions:
Wholesale, weddings, party favors, corporate events
Usually discounts around holidays
Special Notes:
Jump to:
Succulent Source Review
The Succulent Source is a reliable online succulent supplier with a diverse collection of unique and beloved succulents perfect for any special event or personal collection. They are a small, family-owned nursery that has operated out of Southern California for the past 15 years. The Succulent Source truly lives up to the company motto, which is "From Our Family to Yours".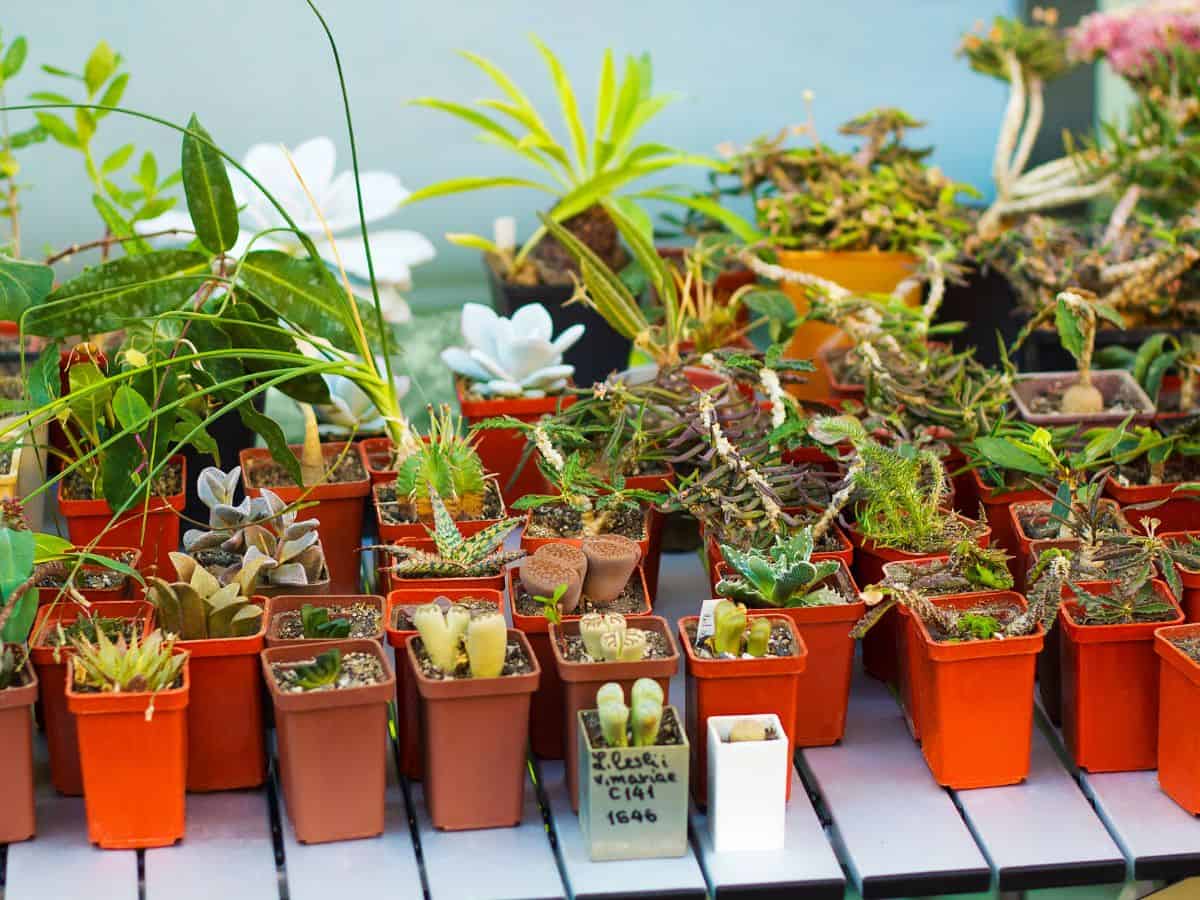 Darren, Lora, and their five sons work hard together to ensure that your succulent stays happy and healthy from seed to blooming. This family is dedicated to making your event a success, as well as helping you to grow and care for your personal collection of unique succulents.
See Also: How to Remove Cactus Needles
Their rotating selection includes over 200 varieties of succulents, cacti, and tillandsia. No two orders are the same - For nearly all of their event favor and bulk packages, they select from the best of their mature plants to ensure that you are receiving the healthiest, quality, affordable succulents.
This post is an unbiased and honest review. It was not sponsored by Succulent Source. It does, however, contain affiliate links to the Succulent Source. That means that if you follow a link and choose to buy something, Sublime Succulents receives a small portion of the sale (at no extra cost to you). That's how we keep the lights on around here!
Events Packages
The Succulent Source offers several customizable packages to suit your special event and wedding needs, as well as "Wedding Party" personals which include custom bridal bouquets, boutonnieres, and crowns adorned with decadent succulents. Their bridal bouquets are simply immaculate and can include a variety of other seasonal florals, including the exotic South African gem Protea!
Succulent Source also sells bulk succulent boxes that can be used as favors or table decorations. While they remind buyers that succulents are 85% green, they are happy to work with you to curate a selection accented with the pinks, purples, and oranges for your event.
Bulk succulent boxes come in "Assorted", "Rosette", or "Wedding" (⅔ rosette, ⅓ assorted) varieties, and in 2" or 2.5" options. The price is determined by how many individual succulents you purchase, which can be as little as one at the price point of $1.99.
Bulk succulents come in plastic pots, but certainly can be upgraded to decorative pots and pails for an additional fee. These pots and pails can also be purchased without the plant in bulk in the 'Accessories' section of the website and come in various colors and styles.
Bestseller No. 1
Bestseller No. 2
Notably, their "Rosette" selection, which is the most popular, selects from various Echeveria species, Haworthia fasciata, Sempervivum, and more! The "Assorted" and "Wedding" selections may include Jade, Agave, Sedum, Echeveria, Crassula portulaca, and Kalanchoe among others. The Haworthia are all grown by their son James, and the Crassula and Kalanchoe are grown by Beau!
They also offer packages for more DIY-minded buyers. Offerings include cuttings that can be used for wedding decor and wedding party crafts, such as bouquets, boutonnieres, corsages, cake toppers, table decor, or centerpieces. These cuttings are available in a variety of sizes, including 1 - 3 inch, 2 - 4-inch, 4-inch, 6-inch, 1.5" Boutonniere, and 2.5" Specialty.
After your event, the succulent cuttings can be saved and rooted, to continue growing your collection!
Growing Packages
For succulent enthusiasts looking to build their collection by trying their hand at growing and propagating, the Succulent Source offers a variety of cuttings from specific plants.
These packages include 10 plants. They offer specific cuttings of Crassula "Mini Pine Tree", Crassula perforata (String of Buttons), "Red Tipped Large Leaf" Jade Crassula, Kalanchoe tubiflora (Mother of Thousands), Mini Jade Leaf, Panda Ear, Sedeveria California Sunset, Sedum Stonecrop Coppertone, and Blue Lady Finger.
Of course, if you are looking to grow your collection of Echeveria, you can order the "Rosette" cuttings at their standard price by individual plant. However, for Echeveria lovers, they also offer a great deal of "Rosette" leaf starters, which includes 10 (or more, reported by many reviewers!) Echeveria leaves for $2.70, which can be rooted to start a new collection.
Air Plants at the Succulent Source
In addition to succulents, the Succulent Source also sells an impressive selection of Tillandsia and friends. Their tillandsia are delightfully affordable starting at only $2.65 per air plant, and they have nearly 20 varieties, including Brachycaulos, Bulbosa, Butzii, Caput Medusae, Fuchsii, Funkiana, Harrissii, Ionantha Fuego, Ionantha Rubra, Juncea, Paleacea, Pruinosa, Psuedobaileyi, Streptophylla, Velutina, and Vriesa espinosae.
Cacti from the Succulent Source
Their cacti selection is equally as extensive. Their son Beau grows gorgeous Golden Barrel ornamental cacti to be sold, and James grows crested and monstrose cacti. For growing enthusiasts, they also sell barrel cactus seeds, and Opuntia (aka Prickly Pear!) cuttings for rooting. They sell blue or light green Opuntia varieties in 6lb piles!
With careful care and monitoring, these prickly pear plants can be harvested for culinary use, which adds a unique touch to any kitchen garden. You can eat the fruits or chop up the pads for cactus steak or nopales!
Processing and Shipping
The whole family is involved in growing, gathering, and shipping your order, which gives each and every succulent a truly special touch. The family boasts quick processing and delivery time, which is affirmed by their reviewers.
Succulent Source is able to process and ship within 7-10 days, so it is advised that you take into account this timeline when placing your order. If you need your succulents sooner than standard shipping allows for, they are also able to accommodate rush orders. Rush orders are sent via USPS Priority in 1-3 days, or FedEx 2-5 in days, depending on the size of the order. If they are unable to process your order by your deadline, they will contact you promptly.
Succulents and cacti are shipped in their pots, with soil, rather than bare root. This allows them to keep labor and maintenance overhead low, thus enabling them to sell their succulents at such an affordable rate!
The Succulent Source ships thousands of succulents to clients around the United States year-round, so they are well-versed in shipping conditions in extreme temperatures. While most succulents, cacti, and air plants are hardy and can tolerate temperature swings in various regions and seasons, extreme temperatures are always a concern when considering the viability of your succulents.
In the Succulent Source FAQs, they offer advice as to how to care for your plants upon arrival through temperature extremes. They offer hot packs for an additional $5 with cold-climate shipments. They advise that hot packs be included with any order that will be traveling through or delivered to an area below 30° F. One heat pack will produce enough heat for a box of 100 succulents.
For clients suffering from temperature swings below 15° F, they advise postponing the order until the conditions have improved, as they cannot be held accountable for plants damaged by nature's ways.
Customer Service
The Succulent Source is well-respected for their compassionate and efficient customer service team. They have prompt response times and are pleasant and accommodating when problems arise.
They are happy to work with you to ensure that your order arrives in time for your event and that the quality of your plants is top-notch. If, for whatever reason, a plant in your package is damaged or otherwise compromised when it arrives, they will work with you. In some cases, they'll refund the amount for the damaged plants.
Succulent Source Subscription Box
If you can't get enough of the services that the Succulent Source has to offer, they have a fun monthly subscription club that you can join! For $30/month, they will send you five handpicked succulents from their 2.5" mature collection.
They keep track to ensure that you receive a variety of plants from their collection and include informational care cards for each plant with every shipment. The subscription club also makes a great gift and can be paired with their other gift selections which include fairy garden accessories, books, clever graphic t-shirts, and gift succulent planters.
Summary
The Succulent Source has earned its spot as one of the premier online succulent stores. Their reliable shipping, impeccable customer service, and (of course) incredible succulents are a dynamic combination. Competitors of the Succulent Source beware: this company is a powerhouse.
If you like supporting small business, you can't go wrong. This is the ultimate family-owned business: it's integrated into every facet of their existence!
With affordable prices and a great variety of succulents, leaves, and cuttings, the Succulent Source is an excellent choice for buying succulents online.