You've been around the fat-plant block. You've got your ghost plants, your jades, your Lithops and at least a dozen different kinds of Echeveria. You scoff at people who confuse aEuphorbia with a cactus.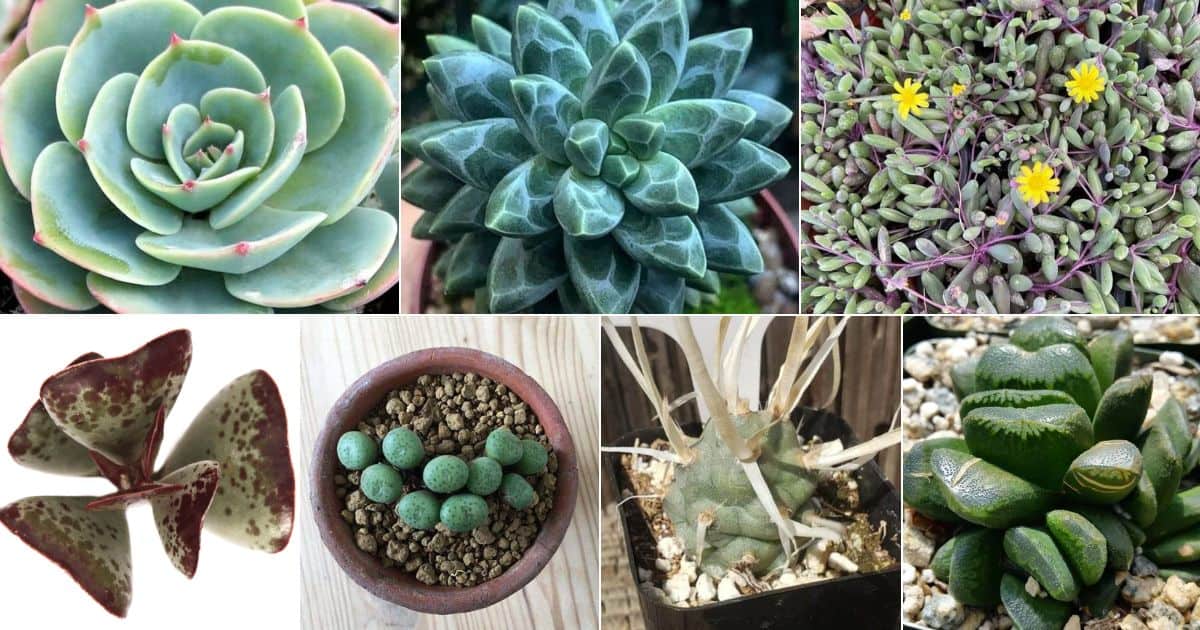 You're a cactus connoisseur now. The King of Kalanchoe, or the Princess of Pachyphytum. You got the Graptopetalums.
So, what's next? How do you prove to yourself (and the world) that you've reached the next level of succulent fandom?

Well, obtaining some of these hard-to-find succulents and cacti is a good start. Beware, though! Some of these rare succulents are hard to care for!
Click any of the following images to go find them online! All of the links are to live plants, not seeds. Buying seeds is always iffy.
Read Also: Gift Guide for the Succulent Obsessed
Jump to:
10 Rare Succulents that are Really Unique
Othonna capensis 'Ruby Necklace'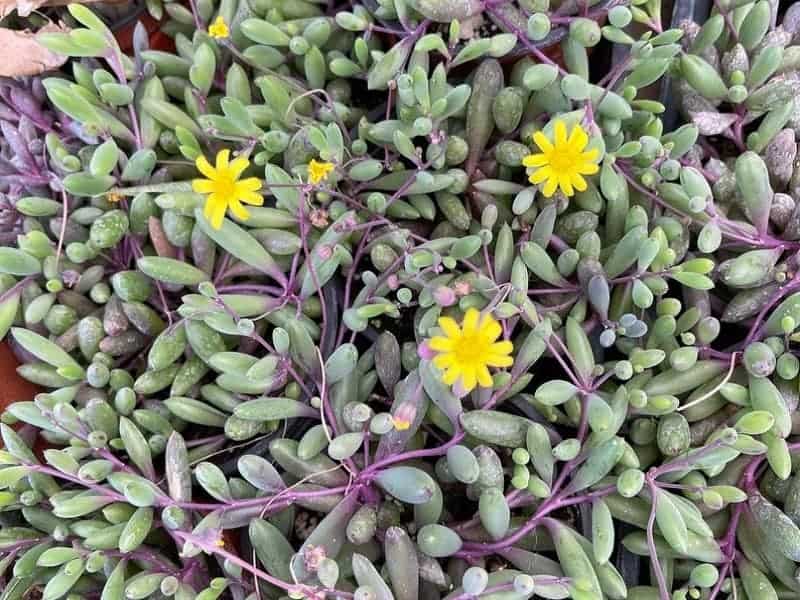 Buy it from:
The contrast between the purple stems and the pale, greenish-pink leaves is astounding.
This particular plant, with the purple stems, is the 'Ruby Necklace' cultivar.Othonna capensis usually goes by the common name "Little Pickles" when it isn't red/purple!
Pachyphytum compactum 'Little Jewel'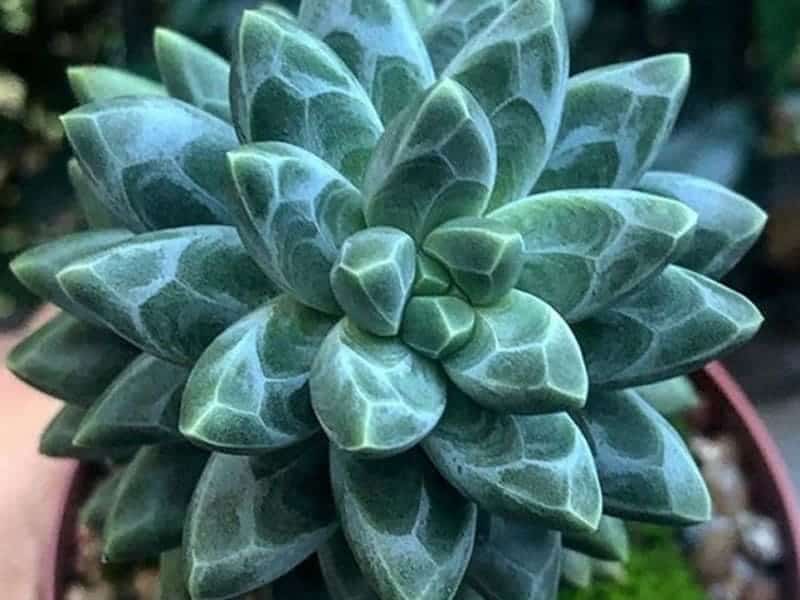 Buy it from:
The thing that makes this little succulent so beautiful is the thin veining near the surface of the leaves. The straight lines and branching patterns perfectly emulate a faceted gem!
These show up from time to time in places like Home Depot or Wal-Mart. If you're not lucky enough to snag one then, they are available online.
Read Related Article: The 7 Best Succulent Subscription Boxes For Plant Lovers
Conophytum Subglobosum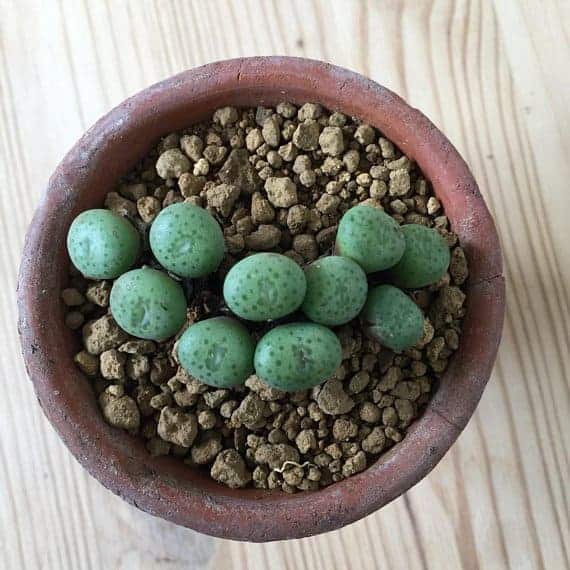 Buy it from:
Don't be fooled - these aren't Lithops. They do look like them, though!
Conophytum like this one are in the mesemb family - that's the same family that includesLithopsand baby toes. These guys are a little less difficult to care for, but much more difficult to find.
Ariocarpus trigonus, Living Rock Cactus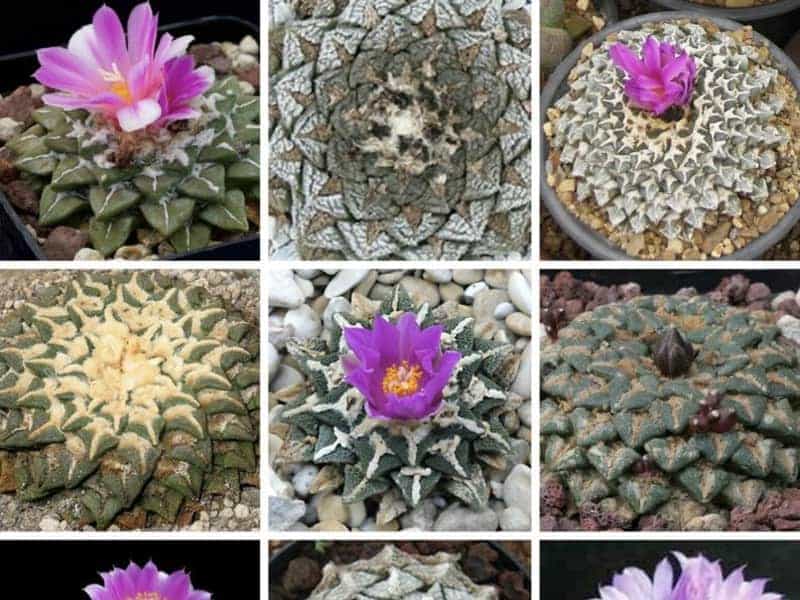 Buy it from:
There are only 8 different species in theAriocarpus genus. All 8 look like aliens. They aren't really cacti, but I can see where the confusion comes from.
Bestseller No. 1
Bestseller No. 2
Dwarf Jade - Crassula Ovata Crosby's Compact, Rare Cute Succulent Plant Fully Rooted in 2" Pot
Crassula ovata 'Crosby's Compact' - You will get one Crassula ovata 'Crosby's Compact''. Crassula ovata 'Crosby's Compact'...
Strong Root System - Growing in our California farm, every succulent is carefully nurtured by gardener expert. Each succulent...
Easy to Care - Crassula ovata 'Crosby's Compact' needs some shade in burning summer. A south-facing window with good airflow...
They mature slowly, but eventually blossom with a beautiful wreath of white flowers that circles the whole plant.
Read Also: 5 Common Reasons that Succulents Die
Tephrocactus articulatus, Paper Spine Cactus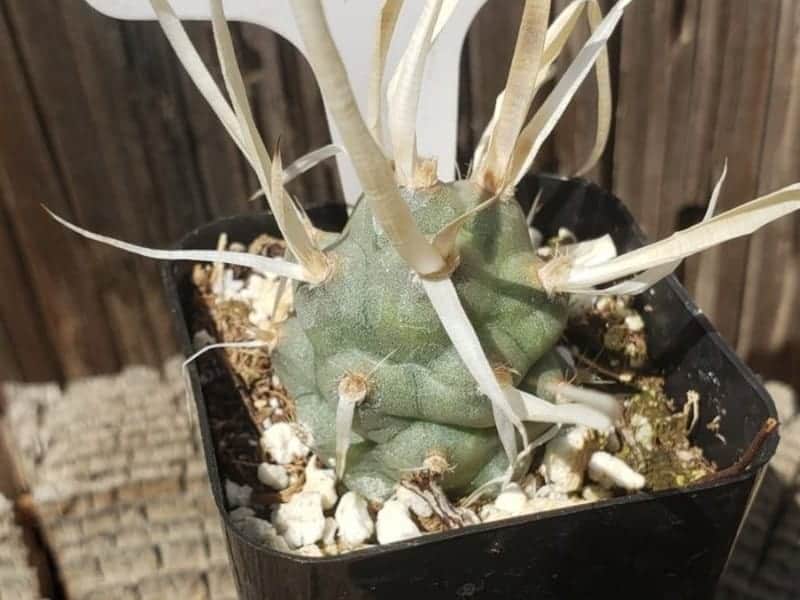 Buy it from:
I like to callTephrocactus articulatus"crazy-hair cacti", but that's a little disrespectful. They can't help what they look like.
One thing is for sure, these guys have more bark than bite. That's nice for a household with children or pets.
Note that these are a little fragile, too. The "nodules" will often separate and fall off. The good news is that you can just plop them on soil and grow a new one!
Haworthia truncata v. maughanii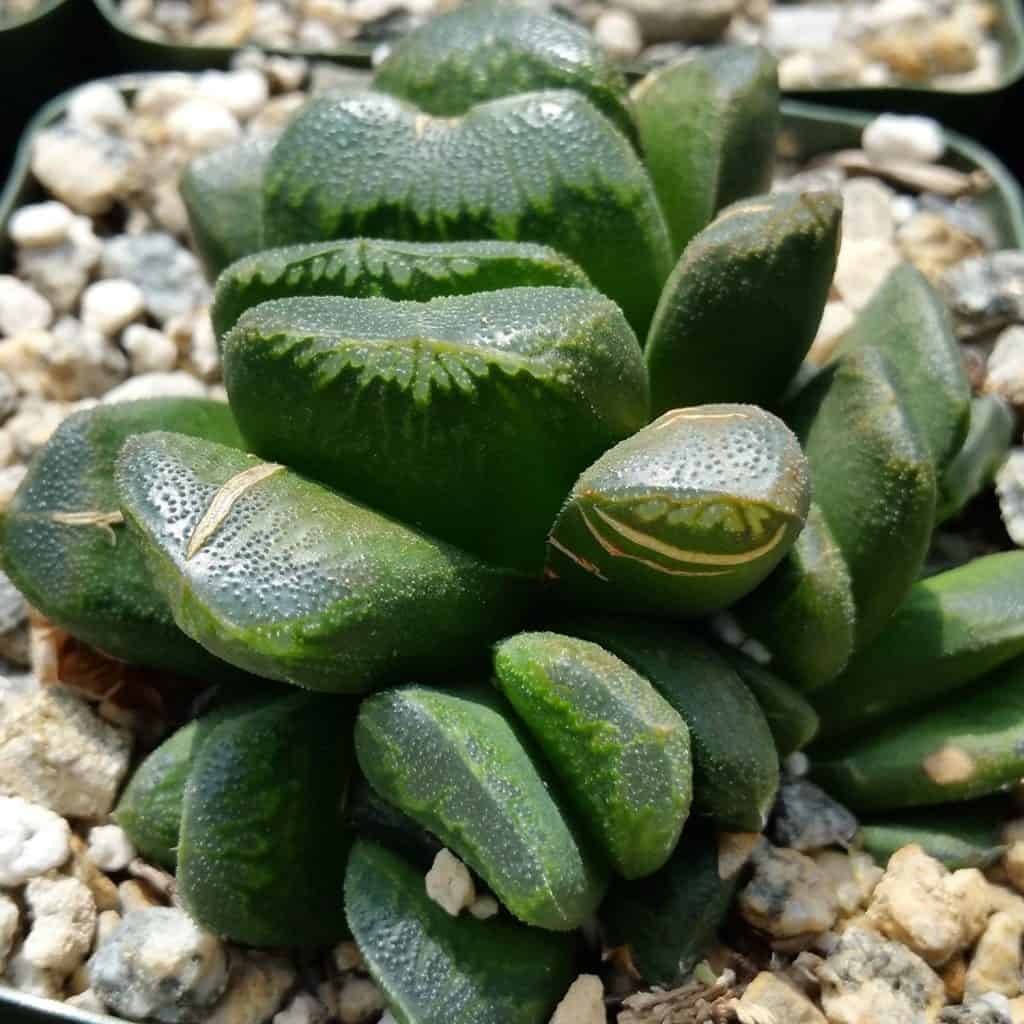 Buy it from:
Haworthiaspecies regularly turn up as some of the weirdest plants. Maybe it's because so many of them have transparent "windows" at the tips of their leaves.
This one is particularly fun because it's chaotic. The leaves hardly ever grow in an ordered pattern, instead growing over, under, and around their neighbors. Every plant is unique!
Read Related Topic: 13 Rare Cacti (and Where to Find Them!)
Adromischus maculatus 'Calico Hearts'
Buy it from:
Fun story - I was given a tiny leaf propagation of anAdromischusby a friend a long time ago. We were both convinced it was aKalanchoe of some sort for years.
Cut me some slack! They've both got opposite leaves and funny leaf shapes!
Echeveria x imbricata 'Compton Carousel'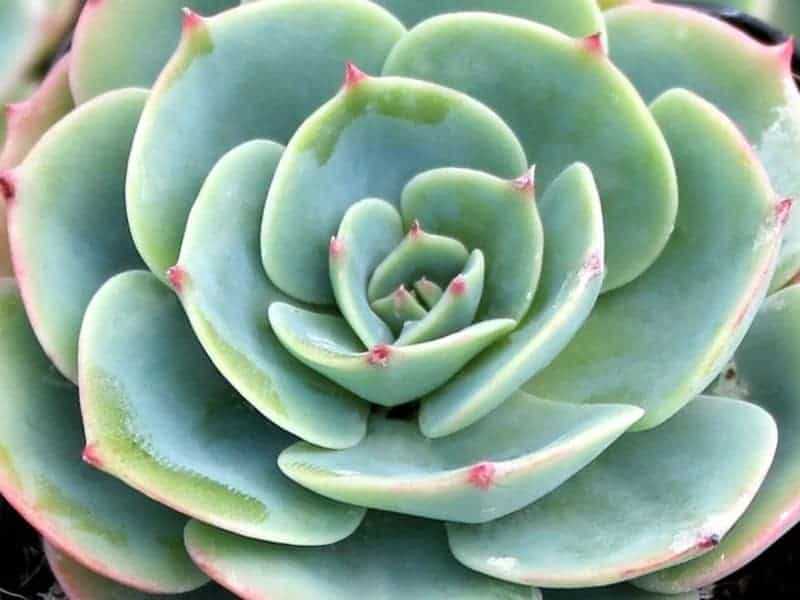 Buy it from:
You've probably seen this guy before. The Compton Carousel is probably the most popular and most sought-afterEcheveria in the world!
For good reason, too. That pattern of variegation is divine. These succulents can sell for a couple hundred dollars for an adult specimen.
They're pretty hard to find, but you can usually find a Compton Carouselif you check regularly.
Gymnocalycium mihanovichii, Purple Moon Cactus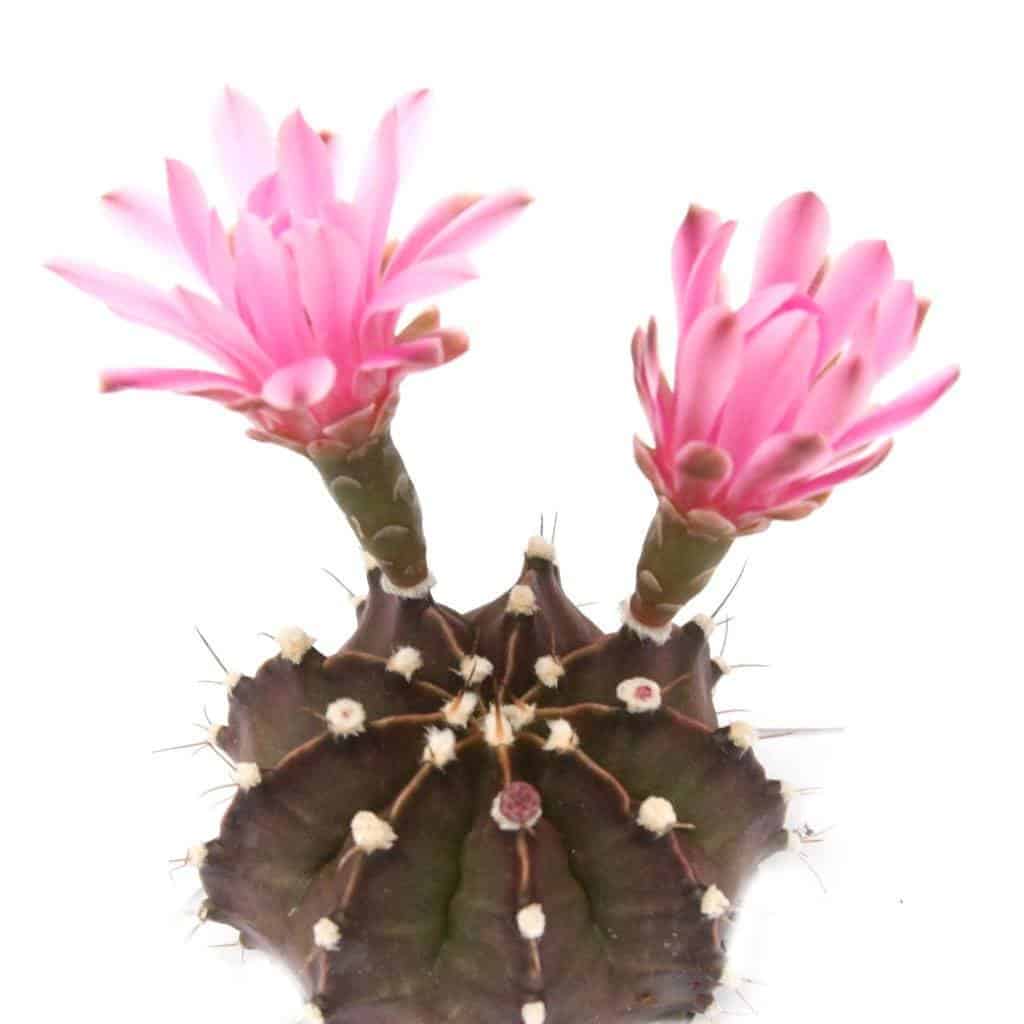 Buy it from:
Just so you know, like most succulents and cacti, these wonderful colors are dependent on getting lots of sun. But when you do... whoo, boy! What a majestic hue!
I love this cactus in particular because it's something that few people own, yet has ample supply. You can buy them on lots of websites, if you know to ask for it!
Haworthia cuspidata variegata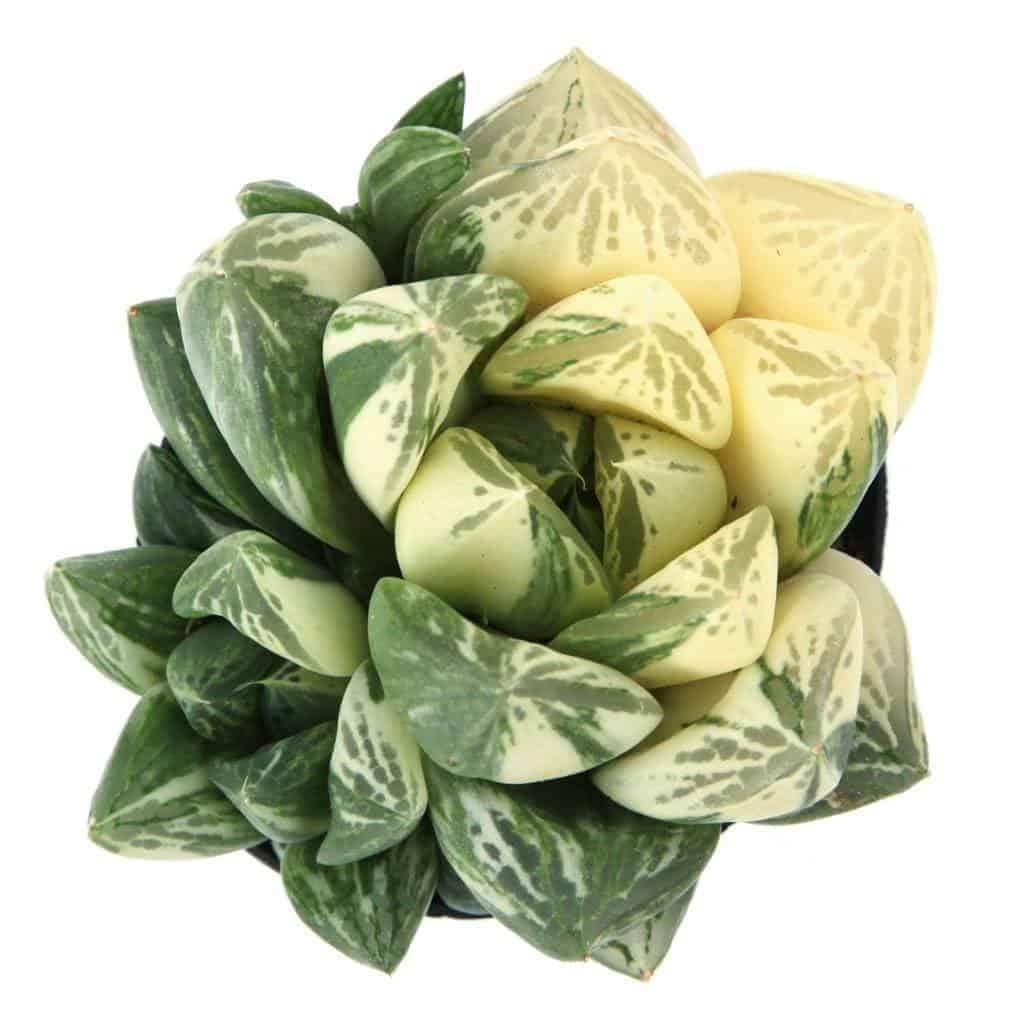 Buy it from:
That cream color on this variegatedHaworthia is blowing my mind. I know, I have a weakness for the H., but come on! Look at that! It's like a bowl of ice cream or something.
Combining ice cream and succulents, my two great loves, is worth trawling the internet for.
Rare Succulent FAQs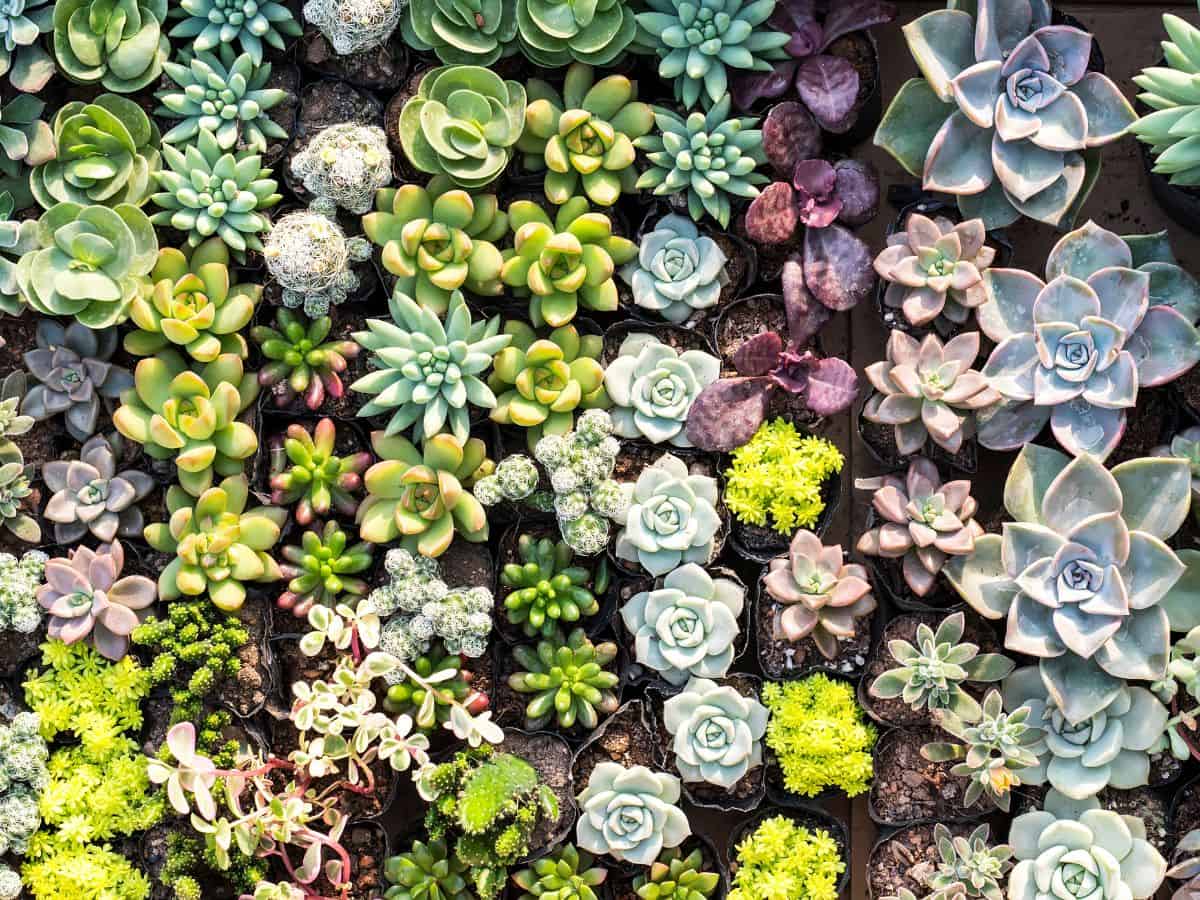 Knowing a few good selections of rare succulent types is just the tip of the iceberg. You need to learn about proper care practices to grow them into healthy plants. To help you out, we'll answer the most common questions about them.
What makes a succulent rare?
Rare succulent varieties generally have special anatomical adaptive features that make them stand out. You can identify them easily because of their non-typical growth habits and leaf shapes. They are also available in several colors and have rich textures.
Are crested succulents rare?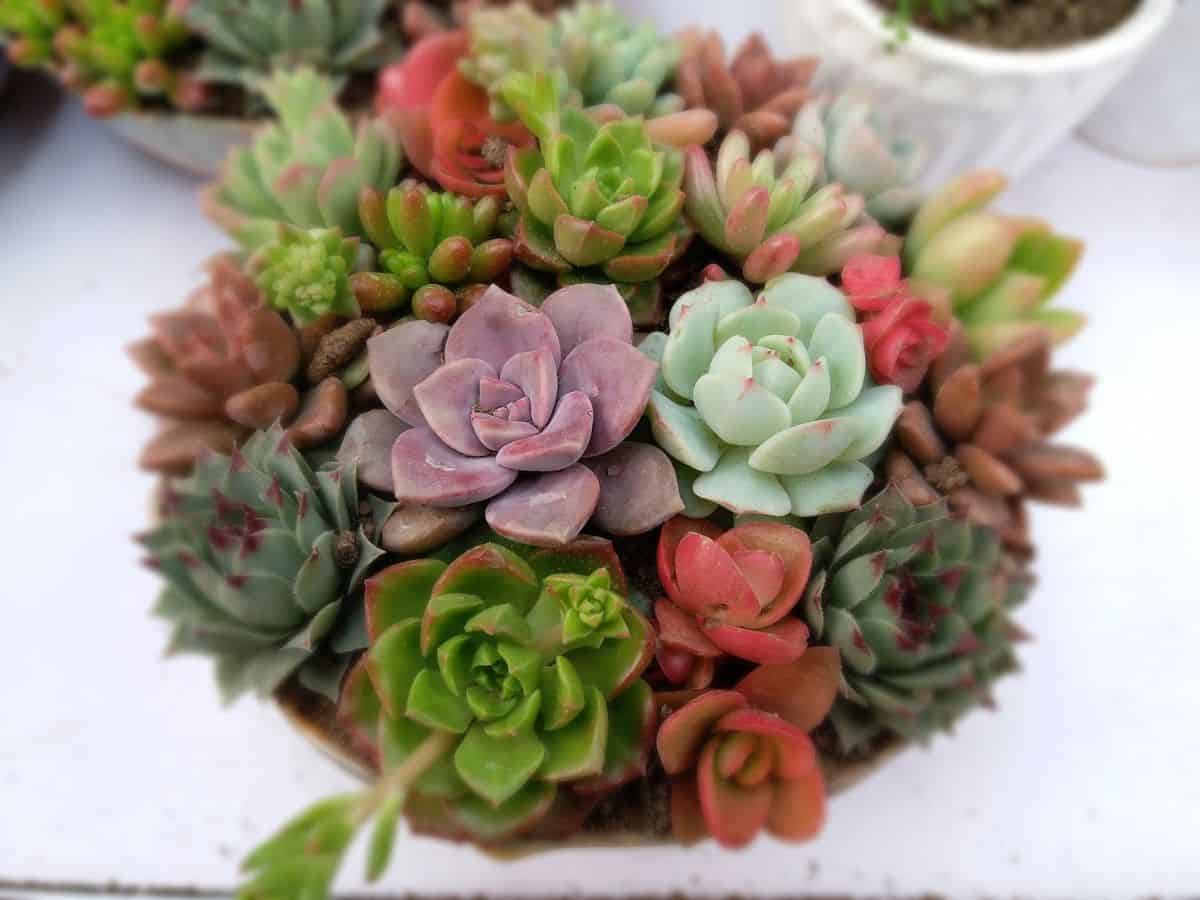 Crusted succulents come in a high price tag, so many growers wonder if they are considered rare. These succulents are monstrose and flattened, so their leaves grow along the ridge top. These growth characteristics are due to cell modification resulting from a mutation while the mother plant was undergoing growth changes.
Based on the answer to "What makes a succulent rare?", crested succulents are definitely rare types of succulents.
What is the rarest succulent?
As of writing, the Discocactus subterraneo-proliferans are considered among the rarest succulents worldwide. It is believed to be extinct in the wild and included in the 2010 IUCN Red List of Threatened Species under Criteria D of Critically Endangered plants. As such, you won't be able to purchase it nowadays.
That's the Sublime Succulents Rare Plant Roundup! What do you think? Have you been inspired to make new acquisitions? Do you want us to source more unusual fat plants? Let us know in the comments below!