Whether you are new to the cacti game or an experienced cultivator of exotic xerophytes, you may find your eye drawn to some of the rarer and more unusual species. While many of these less-than-common plants are easy to care for, some might need a little extra attention. We assure you're they'll be worth every minute though!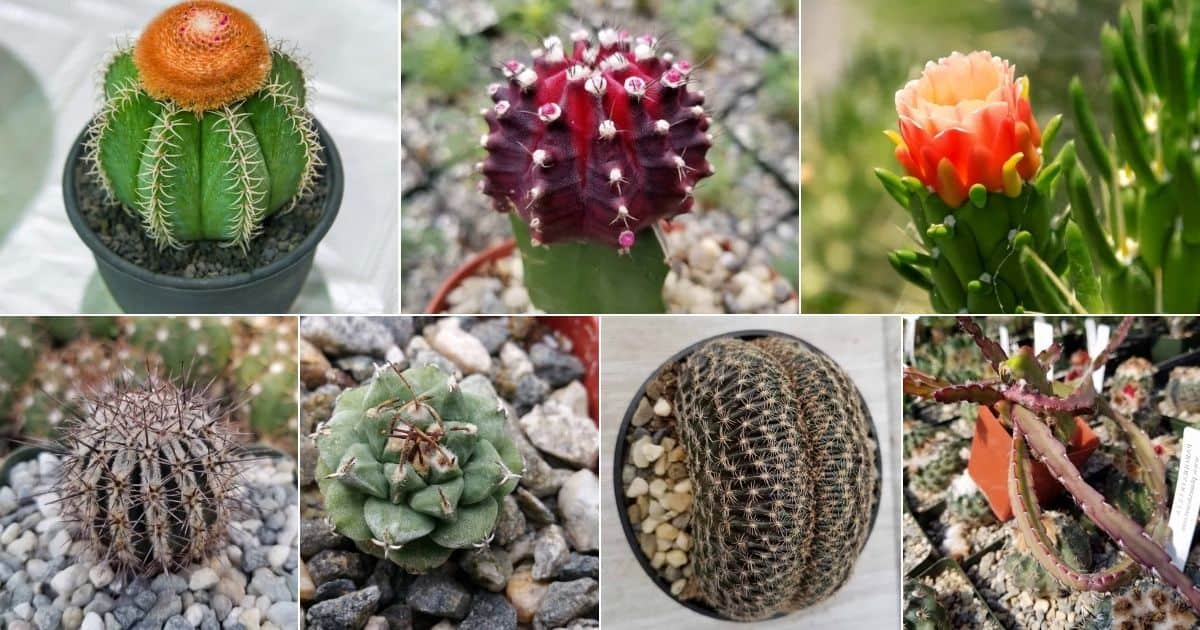 Take a look at some of these strange and beautiful specimens, normally available from these two reliable online succulents and cacti stores – Planet Desert and Leaf and Clay. Notice that several of these rare cacti are crested (or in Latin, cristata). Check out this guide if you're interested in learning more about the fascinating mutation!
Note that, as with many rare plants, the selection is often limited! Don't wait too long before purchasing, or they might not have them in stock! The good news is that both stores have lots of other uncommon plants (and get more regularly) so look around!

Read Also: Gift Guide for the Succulent Obsessed
Jump to:
1. Opuntia cylindrica cristata 'Emerald Idol'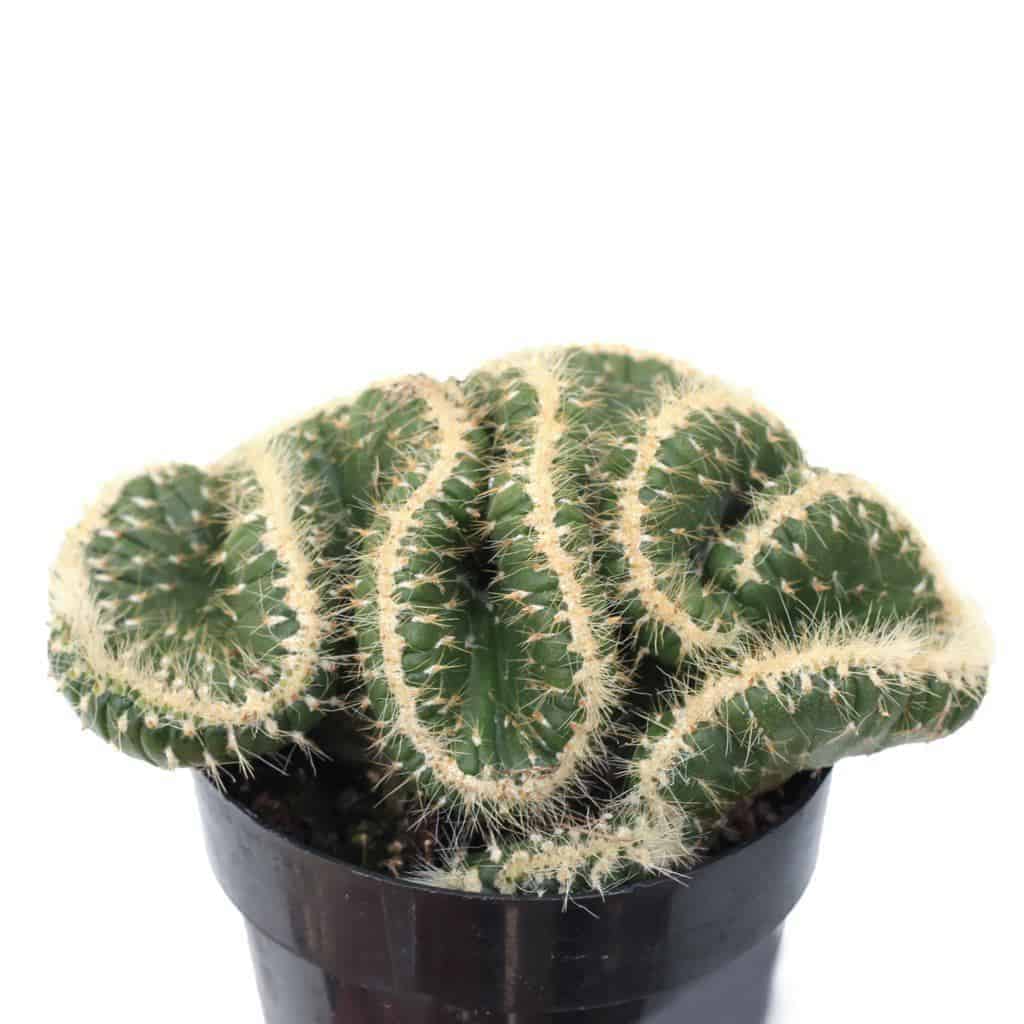 Buy it from:
Growing in an unpredictable, curvy way with such a deep green hue, it is no surprise that this gorgeous plant has garnered the nickname 'Emerald Idol'. It's formed like a single, twisting 'track' with spines that are soft to the touch. This cactus thrives on a sunny windowsill or in filtered light, with plenty of airflow. It's a member of the prickly pear family and is easy to care for.
Read Also: 10 Rare Succulents (and Where to Find Them!)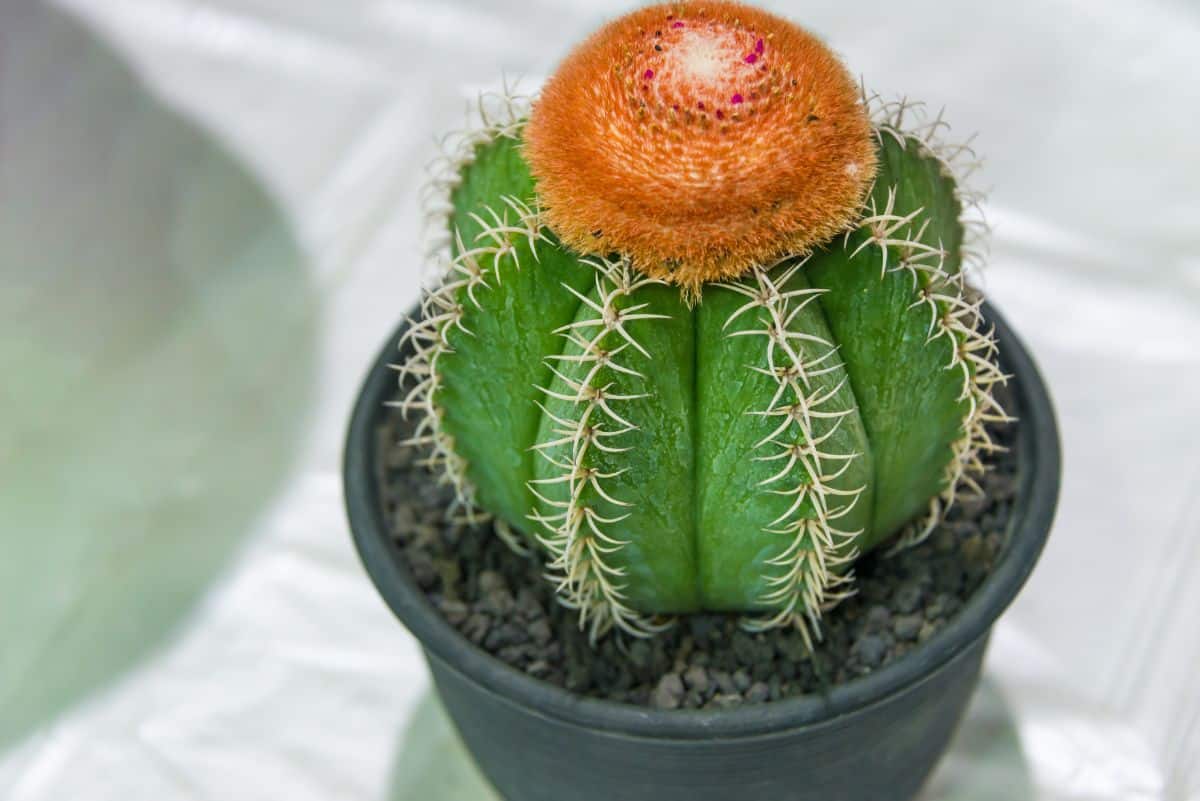 Buy it from:
This cactus is a small and sweet addition to any houseplant collection. It grows to a height of 2.8-3.5 inches and 3 inches in diameter on average. On reaching a certain age, the Turk's Cap (a spherical growth with red-brown bristles) forms, producing stunning deep red flowers when they bloom. Happiest in partial sun, be sure to keep this cactus above 45°F as it does not tolerate the cold well.
Read Related Reading: 11 Succulents Safe for Cats
3. Myrtillocactus geometrizans cristata 'Dinosaur Back Plant'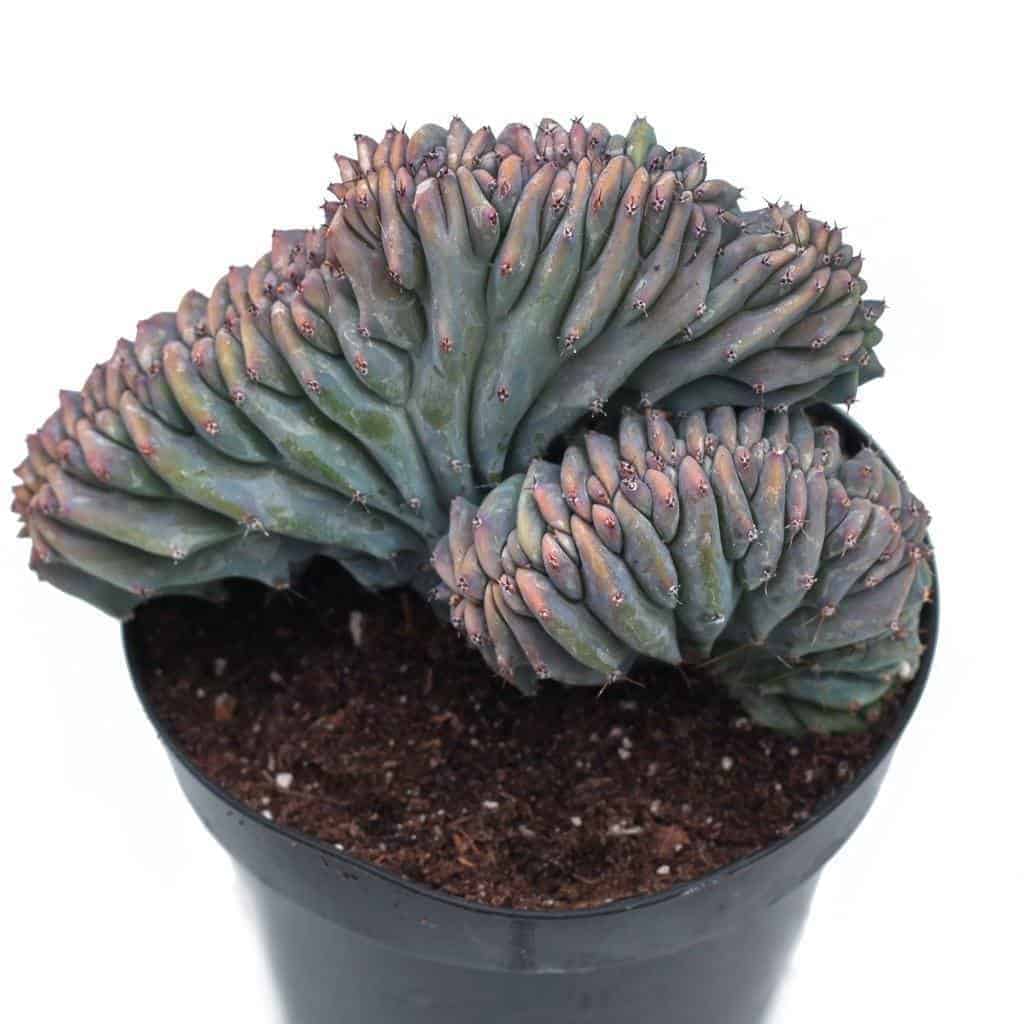 Buy it from:
This is a rare cactus even among rare cacti. Check out those vivid hues. You would expect to see those colors on an Echeveria, not a cactus! When you take into account the mutated crest form, it's a very unique plant indeed.
This interesting plant forms a tree-like trunk which clusters together, creating a unique, intertwined appearance. A waxy, semi-hardy cactus, it can tolerate temperatures of around 30°F overnight but should be protected from frost. In the summer, it blooms with cream-colored flowers and tiny, sweet, plum-like fruit.
4. Lobivia famatimensis cristata 'Orange Cob'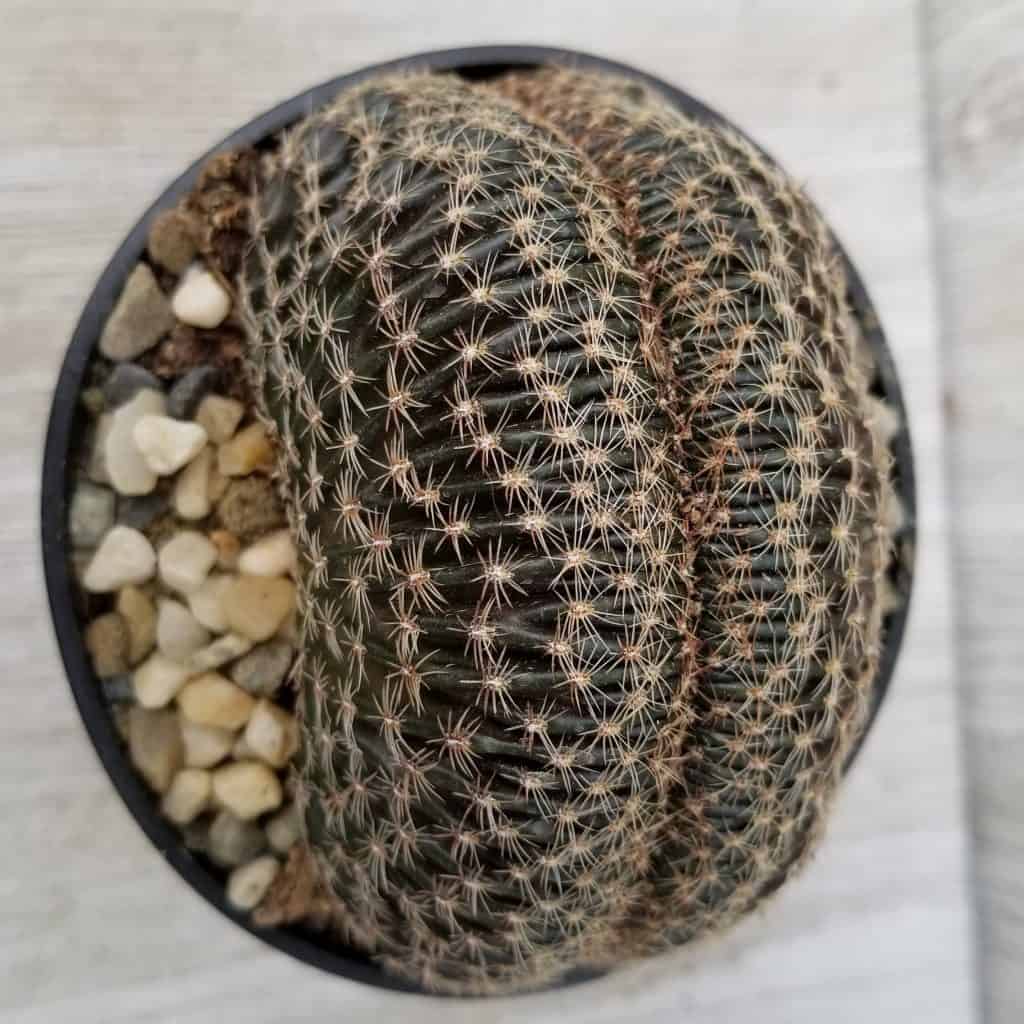 Buy it from:
Bearing dark orange spines, the 'Orange Cob' cactus is known for the big, beautiful blooms that it produces in the spring and summer, which range in color from red to orange to pink. Prone to rot, this hardy cactus can tolerate frost as long as it is kept dry in the winter and thrives both outdoors and as a houseplant. The plant stays small even at maturity, with a height of fewer than six inches.
Bestseller No. 1
Sale
Bestseller No. 2
Read Related Article: The 7 Best Succulent Subscription Boxes For Plant Lovers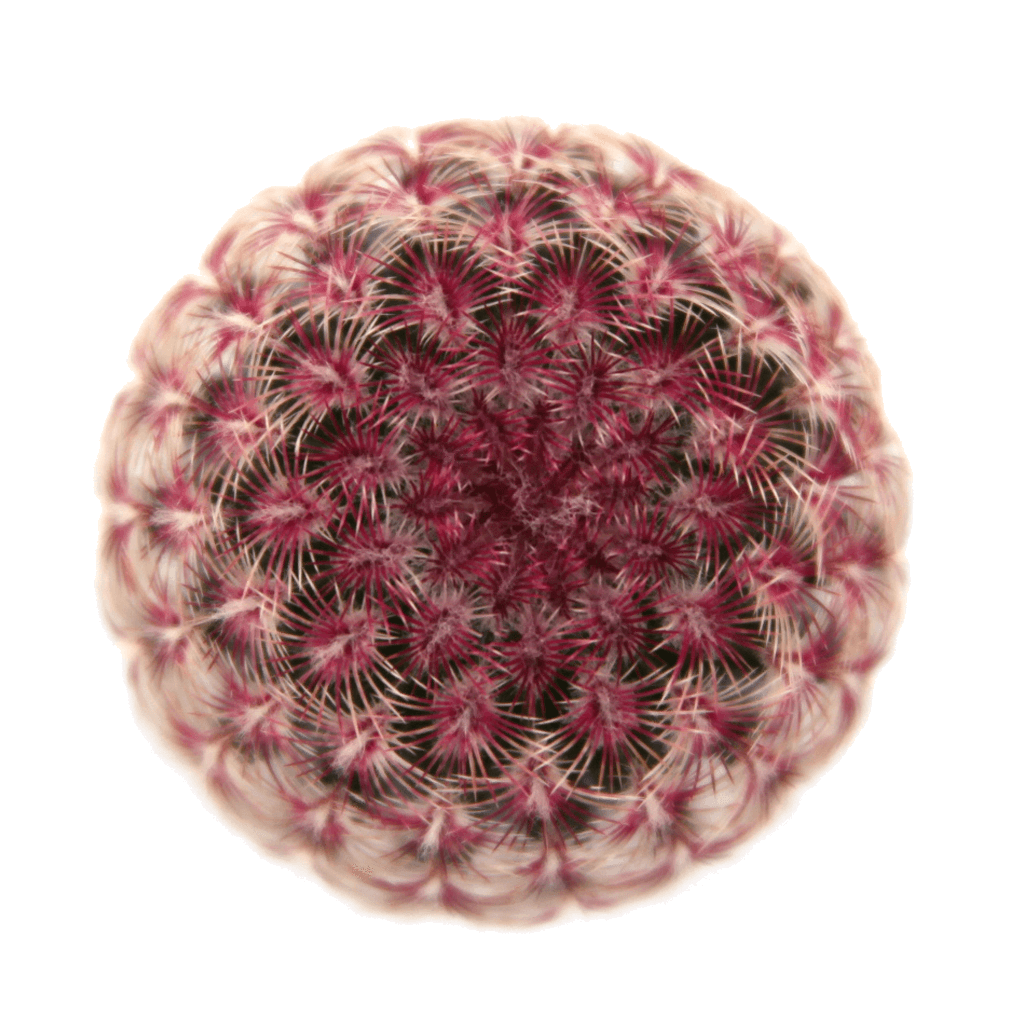 Buy it from:
Requiring a little more care, the 'Rainbow Hedgehog' needs to be watered carefully during the winter and also during more humid weather, as it is sensitive to being overwatered. In late spring, deep rose-pink flowers with white centers bloom, emphasizing the pinkish tint of the spines.
This little cactus is hardy to minimum temperatures of 10°F, which make it a great outdoor option!
Read Also: 5 Common Reasons that Succulents Die
6. Lophocereus schotti 'Totem Pole'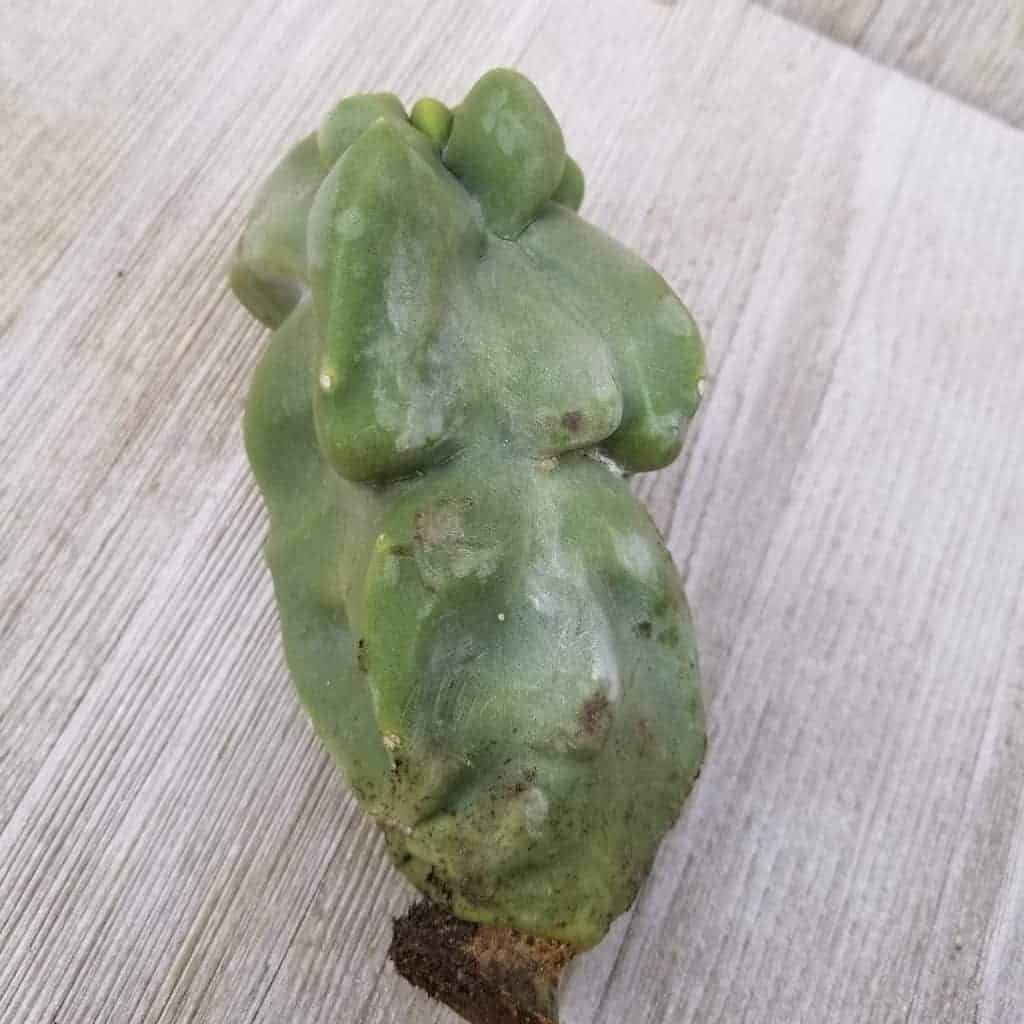 Buy it from:
Here's an interesting one - this Lophocereus is a monstrose plant. That's a mutation, like being crested, but it's rarer. Instead of a weird growth pattern along one axis, it's got weird growth... well, everywhere.
This particular product from Planet Desert is a cutting of a larger cactus. Don't worry though, it's easy to root cacti from cuttings. These guys grow slowly, but get very big. They'll also periodically create new shoots like this one that you can pull off to propagate!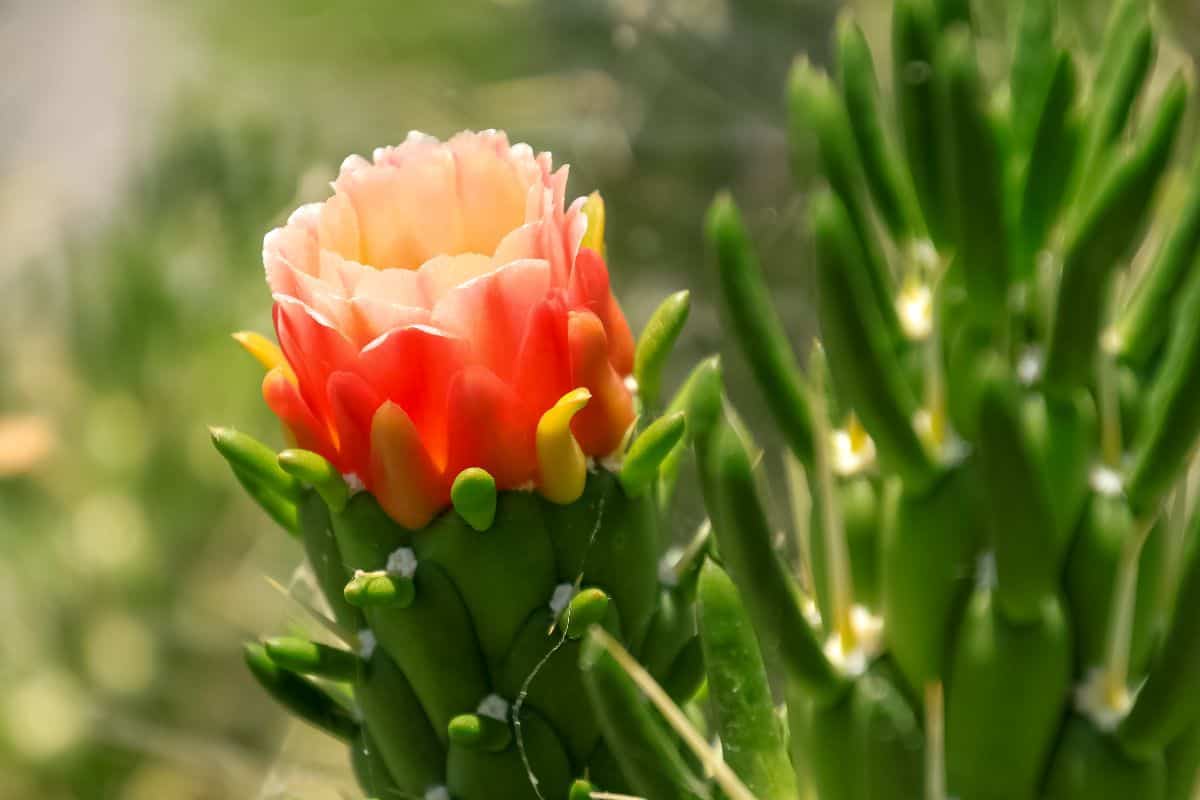 Buy it from:
If you are looking for something that has potential to grow big, check out 'Eve's Needle.' Treat it right and it can grow up to four meters tall!
Though they do not often bloom, when they do, the flowers are long and coppery-red in color. They thrive best in bright light, both indoors or outside, and when protected from frost. It can, however, grow in partial sun if it has to.
Once it is established, in a pot or in the ground, it is fast-growing and very low maintenance.
8. Echinopsis cv. 'Haku-Jo'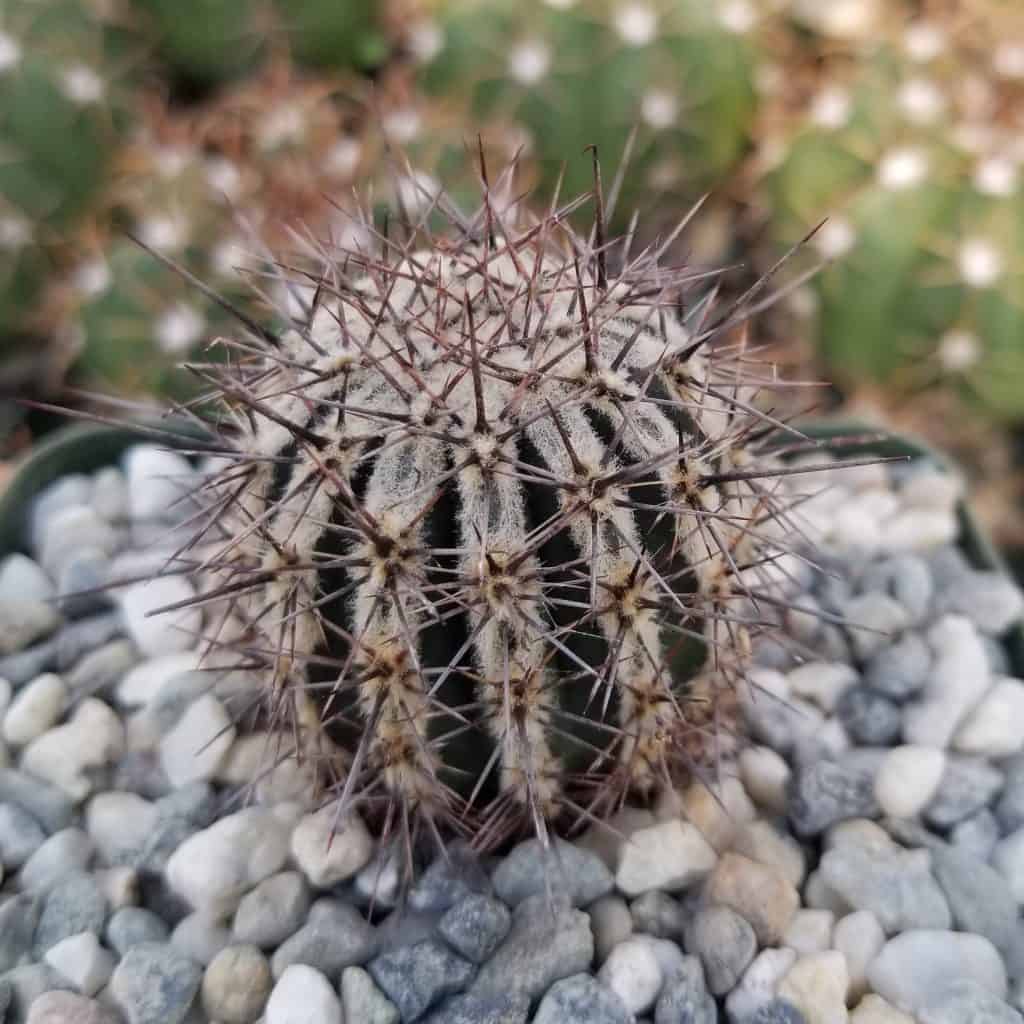 This cool-lookin' cactus' origins are shrouded in mystery. Considered to possibly be a chimera (having the genes of multiple species), the 'Haku-Jo' cactus has an unusual rib shape, with wooly areoles marking each one.
The Haju-Jo is one of the most sought-after of all rare cacti. It's gotta be that subtle-yet-bold coloration.
This cactus only blooms when a 'normal,' non-mutated rib appears, producing trumpet-like white flowers with a delicate scent. Easy to care for, they love being outside during the summer and should be kept completely dry during the winter months.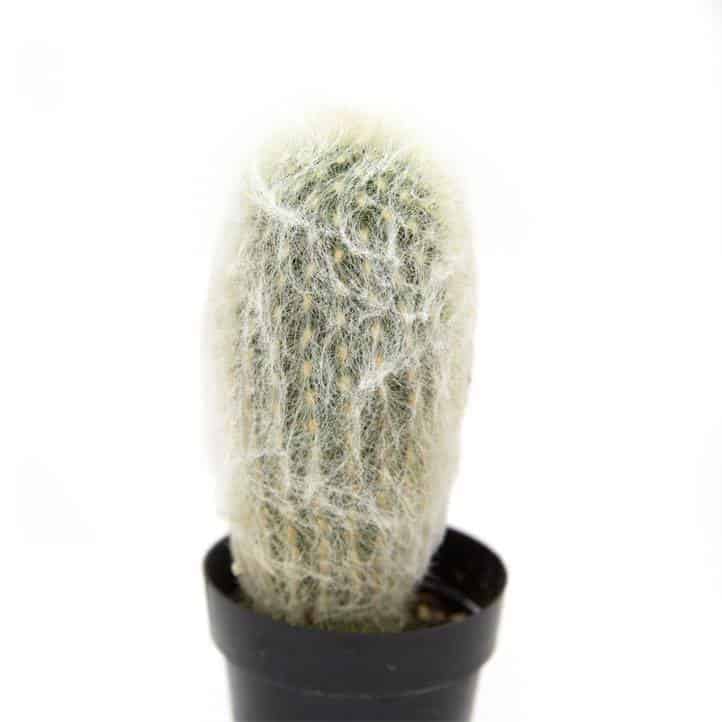 Buy it from:
If you think you've seen this before, you probably were looking at a Peruvian Old Man. Very similar, but the old man usually has longer hair.
Utterly charming in appearance, the trunk and sharp needles of this cactus are mostly hidden from view by the long, wooly spines which cover it. In their natural habitat, the 'Peruvian Old Lady' can grow up to seven feet tall, but grown in a pot they are likely to reach a height of around 10 inches. As such, they do not bloom often, but when flowers are produced, they are white in color and are nocturnal.
10. Gymnocalycium mihanovichii 'Hibota Moon' 'Ruby Ball'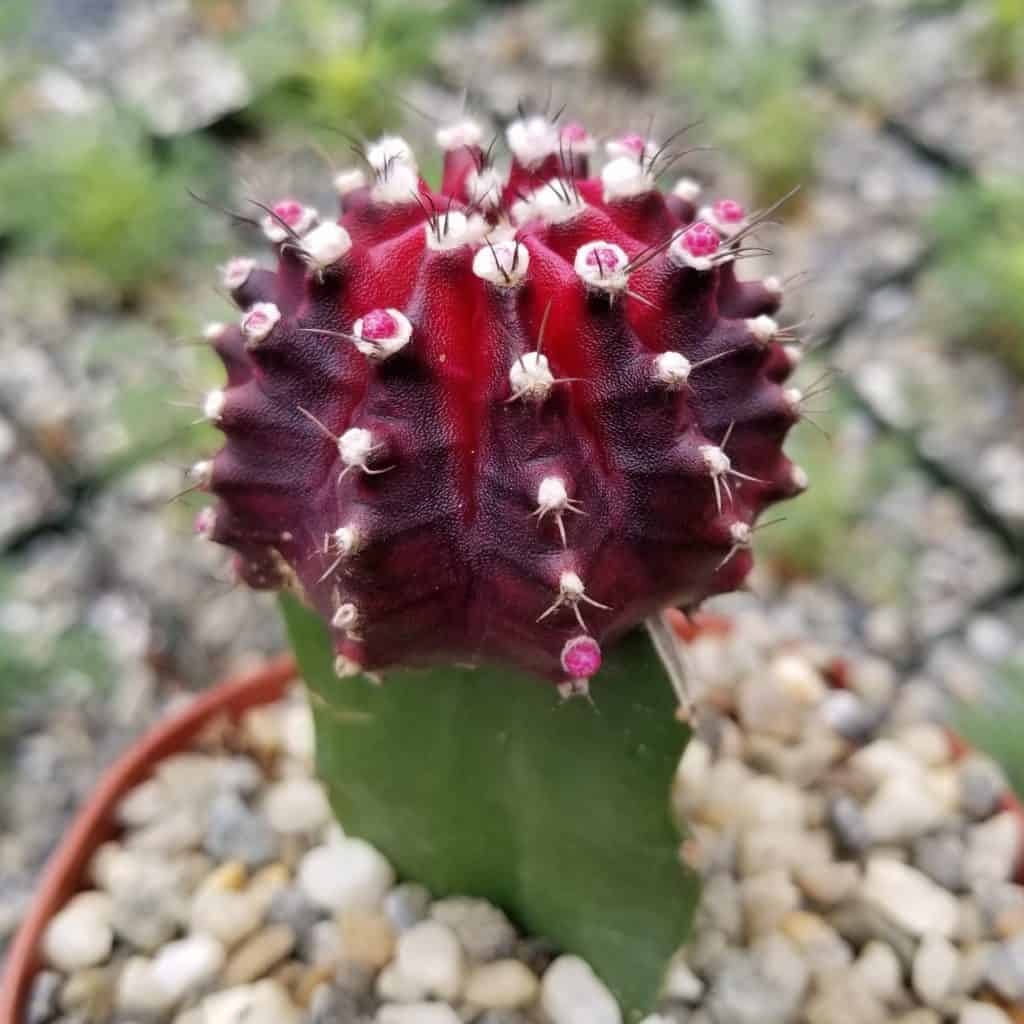 Buy it from:
Sure, you've seen moon cacti before, but have you ever seen one with a color this lush? It's almost worth saying that whole name.
Brightly colored and quirky looking, the 'Ruby Ball' cactus is an interesting addition to any indoor garden. This little cactus ball on top needs to be grafted to another, more sturdy cactus in order to survive as it produces very little chlorophyll.
As such, frost and cold tolerance can vary, depending on the grafted cactus. As it is naturally shade-seeking, this plant does well in bright conditions but may need some cover during the hottest summer months.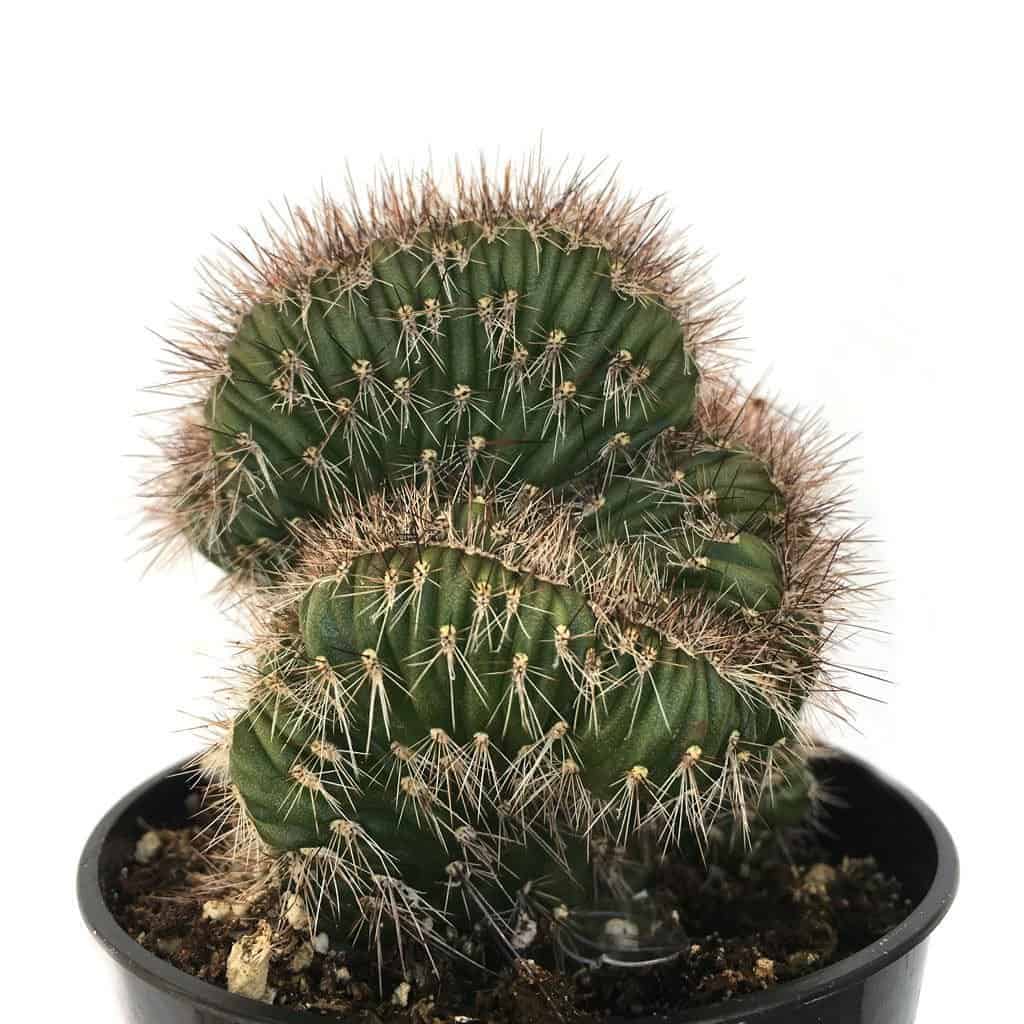 Buy it from:
Tightly formed in a fan-like wave, this versatile cactus is perfect for both indoor and outdoor gardens, as it loves bright, filtered light as well as thriving in the shade. The spines of this cactus are curved towards the body and are varied in color from a deep cinnamon brown to bright white. It is easy to care for provided it has ample airflow and well-draining soil.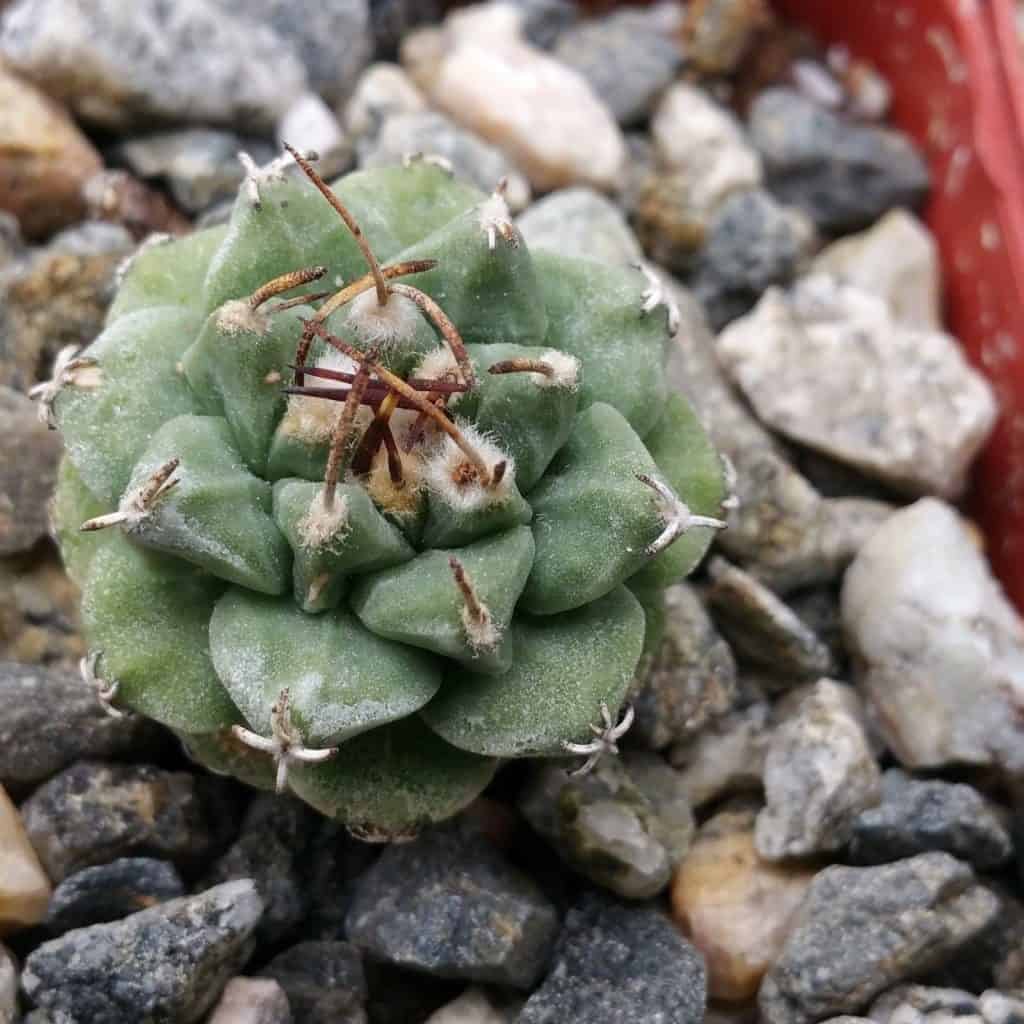 Buy it from:
This peculiar cactus is a small, solitary species which requires careful cultivation to ensure proper growth.
Being prone to rot through overwatering, it is vital to water infrequently in order to avoid the plant becoming staying wet. Pro tip: water at the base of the body also to keep the areoles wooly.
If planted outside, this cactus must be kept dry in the winter, although it is relatively hardy and can withstand temperatures of around 25°F for a brief period.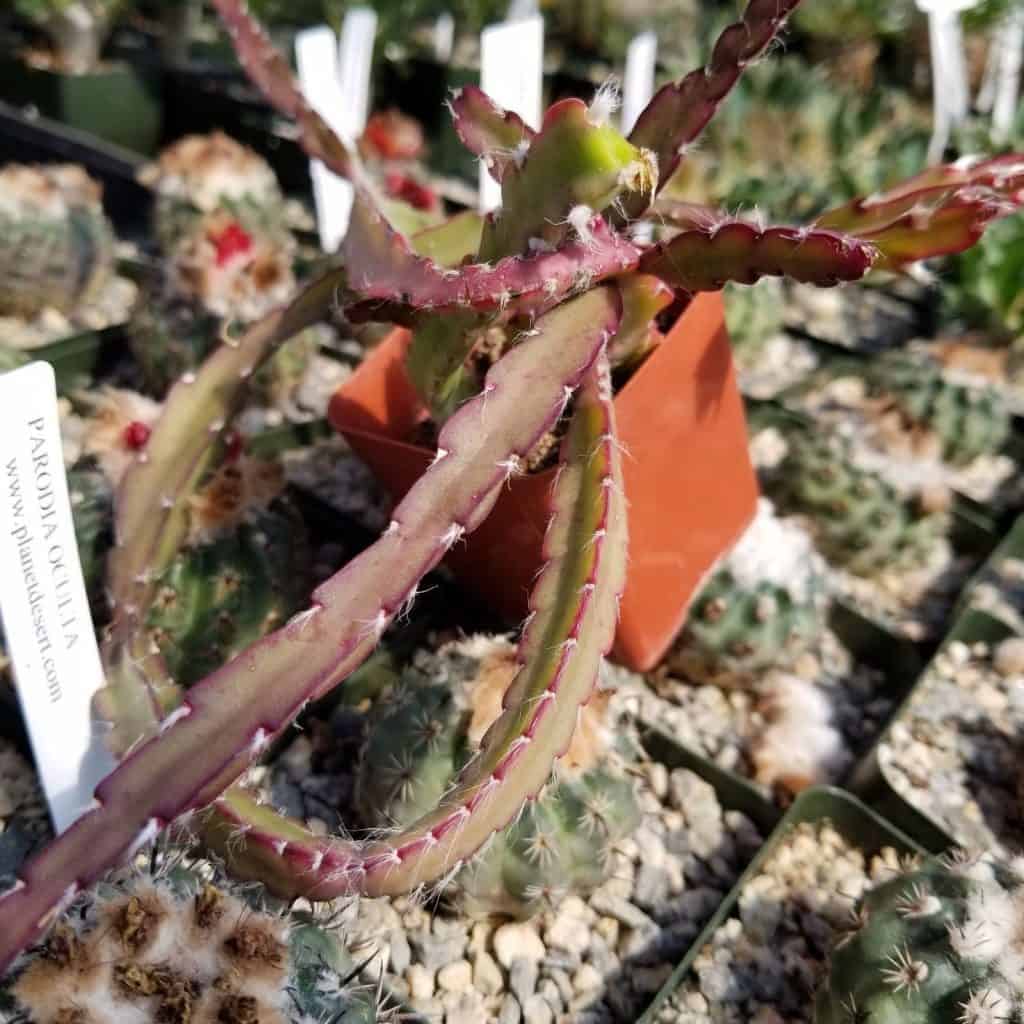 Buy it from:
A particularly good choice for an unusual houseplant, this cactus spreads itself out with long, twisting succulent stems that feature white thorns, soft to the touch. Thriving best in dappled light conditions, this plant is extremely easy to care for and cultivate, even tolerating neglect.
FAQs About Rare Cacti
Get to know more about rare cacti through the answers to commonly asked questions you'll find below. This way, you only won't have a great collection of beautiful and unique cacti that can start conversations but also be able to share your knowledge about them.
What is the rarest type of cactus?
With a current estimated number of less than 250, Mammillaria zeilmanniana or the rose pincushion cactus is considered the rarest cacti. In fact, it's included in the IUCN Red List of extinct plants.
One of the reasons for this is that people had grown them widely for the fantastic pink flowers making up their crown. That is true even though this cactus only grows in the small area of its natural habitat, San Miguel de Allende, Mexico. What's more, some people have been illegally collecting the rose pincushion cactus.
What is the most expensive cactus in the world?
The most expensive cactus on record is the Haageocereus tenuis, sold at $250,000. It's a creeping prostate cactus species with greyish spines and microscopic hairs. This cactus survives in extreme conditions and is native to Peru.
One unique characteristic of the Haageocereus tenuis is that the roots on the sides of its stems store water.
Why do cactus become crested?
Crested cacti are also considered rare and unique because of their monstrose characteristic. The reason they crest are injuries to the young plant's apical meristem, nutritional deficiency, or hormonal imbalance.
When sun-stressed, the stems change from deep green to a stunning magenta color, and when blooming, the flower colors can range from white and yellow to a deep red.
---
Which unusual cacti will you be adding to your collection? Do you already have some you'd like to share? Comment below!