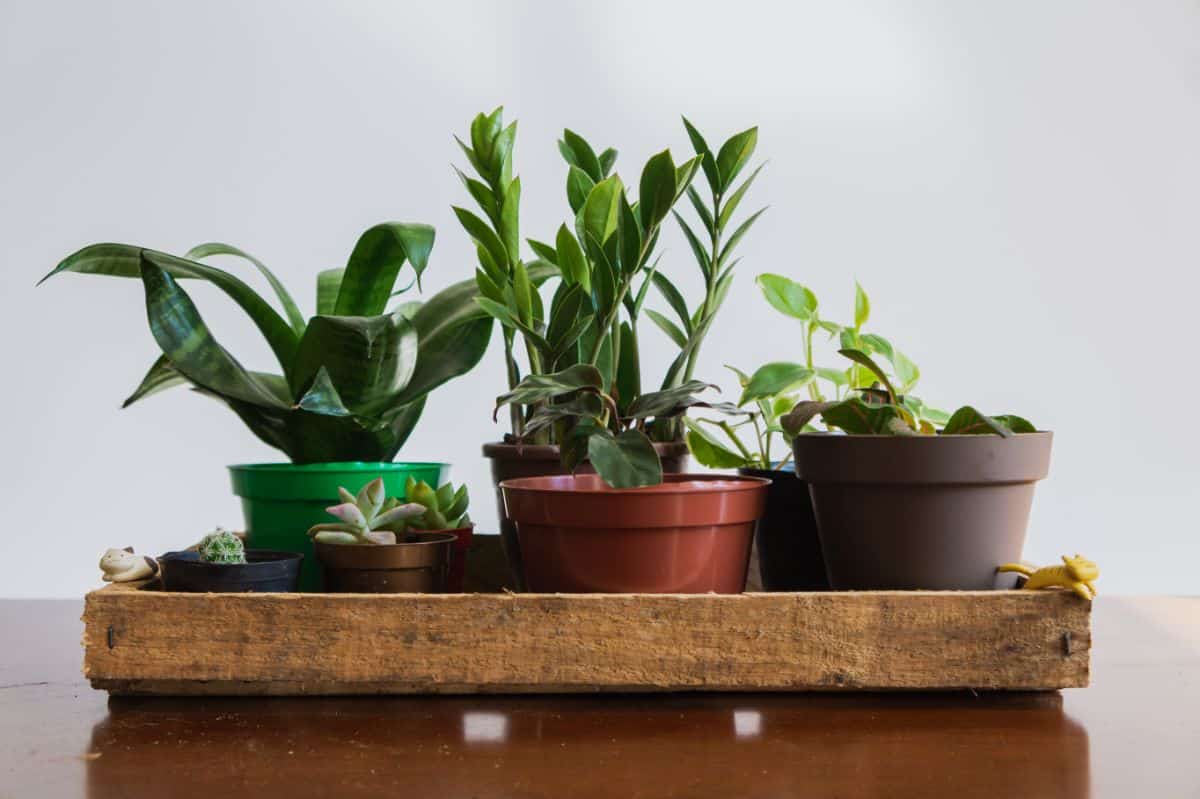 Shopping for succulents can be a bit of a hassle.
First, it's totally a different game from wholesale succulent shopping. You have to drive all the way to your local nursery or garden center. Then you're faced with making a difficult choice between dozens of beautiful plants.
Well, if you're tired of the traditional method of succulent shopping, or if you just really like surprises, it may be time to try a succulent subscription box.

Jump to:
6 Best Succulent Subscription Boxes
Once you subscribe, you'll receive a monthly delivery of different varieties of succulents without ever having to leave the house.
Sounds great, doesn't it?
Read Also: Gift Guide for the Succulent Obsessed
1. Leaf & Clay
Leaf and Clay offer a monthly succulent subscription box called "The Plant Mail Club". The subscription costs $15.95 per month and shipping is always free.
If you would rather pay all at once, instead of monthly, there are also three- and six-month subscriptions available.
Read Also: 10 Rare Succulents (and Where to Find Them!)
Your first box will be shipped within one to three business days of your order and subsequent boxes will be shipped out around the 7th of every month.
Every month, you'll receive three different succulents in 2.5" pots. Leaf and Clay's expert team handpicks each month's selection, ensuring that you'll always have something new.
If you live in a particularly cold climate, you can also order 72-hour heat packs to keep your succulents warm and cozy until they arrive on your doorstep.
2. Mountain Crest Gardens
Read Also: 5 Common Reasons that Succulents Die
Mountain Crest Gardens calls their succulent subscription box "The Ultimate Succulent Club". Each month you'll be charged $19.95, but don't worry, the shipping is free. Boxes are typically shipped out on the first Tuesday or Wednesday of every month.
Bestseller No. 1
Bestseller No. 2
Each box from Mountain Crest Gardens contains four unique succulents. The selection of plants you'll receive is chosen according to the theme of the month.
Themes are usually based on colors, textures, seasonal varieties, or how much sun they prefer. The team has such a wide variety of plants to choose from that they guarantee you won't receive a repeat plant unless you plan on subscribing for several years.
Each box includes specific care information and a foliage cleaning brush to keep your new plants looking their best.
3. The Succulent Source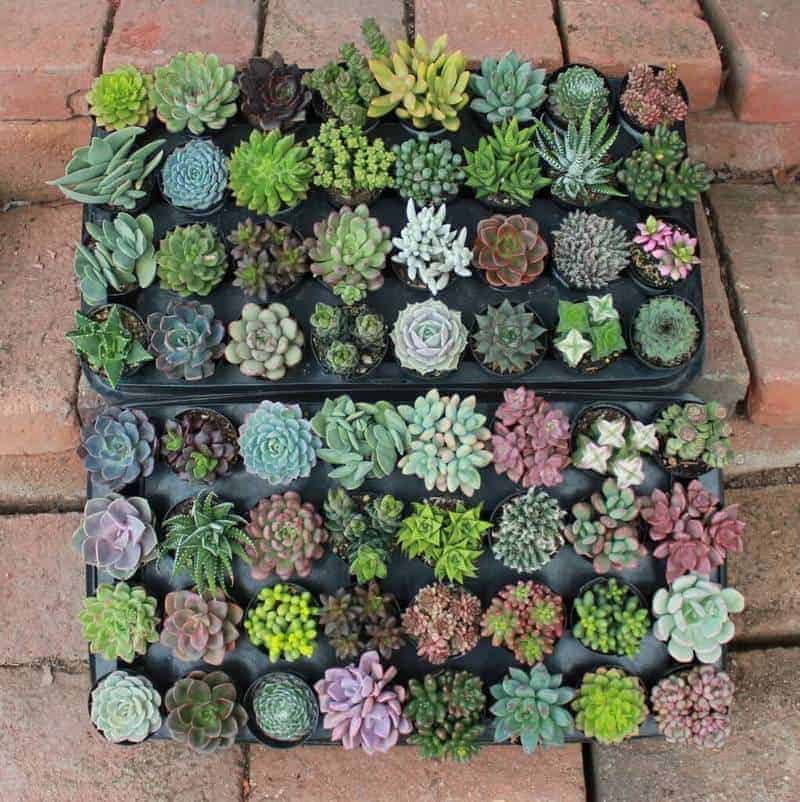 Join the Succulent Source's "Succulent of the Month Club" and you'll receive a monthly box of handpicked and unique succulents. The cost is $30 per month but the shipping is included.
Read Related Article: 10 Best Succulents and Cacti for Succulent Arrangements
You can also choose to pay for multiple boxes at a time if you would prefer three-, six-, or 12-month subscriptions. Prepaid subscriptions are cheaper than monthly payments, with discounts of up to 10 percent.
Each succulent subscription box will contain five succulents, individually packaged in 2.5" pots. Since the team at the Succulent Source have over 60 different varieties to choose from, you can be sure you won't be receiving a repeat any time soon.
Each plant is labeled with its name and specific care information. More in-depth information on each plant is also available on their website.
4. Succulents Box
Read Related Topic: 13 Rare Cacti (and Where to Find Them!)
If you like options, Succulents Box is just the subscription box you've been looking for. They are currently offering 15% off your first box and if you sign up for their mailing list, you'll be entered to win a free box.
Depending on how many plants you order, boxes range in cost from $5 to $20 per month plus shipping.
With Succulents Box, you can choose to receive between one and four plants per month. They even have an air plant subscription box!
The plants are sourced from an organic farm in Southern California and care information is included with each and every succulent. If you're wondering what it would be like to receive a Succulents Box, read our review here.
5. Gem Succulents
Gem Succulents offers a variety of subscription boxes, so whether you're looking for a project or just want a few surprise plants every month, they have the right box for you.
Prices range from $7 to $27. Each plant is handpicked from a succulent nursery in Florida and subscriptions are shipped on the 1st of every month.
If you're willing to put a little work into your plants to save some money, try Gem Succulent's leaf subscription box. Each box contains 15 leaves, ready to propagate. At only $7, it's one of the cheapest subscription boxes, but it does require a bit of work.
If you'd prefer to skip the propagation, they also offer boxes of three or five different varieties of succulents. Each plant is shipped with a plastic dome over the pot to protect the plant and prevent soil loss.
Each shipment also comes with saucers for each pot and a tiny shovel to help you repot your new plants. Read our review of Gem Succulents here.
Succulent Subscription FAQs: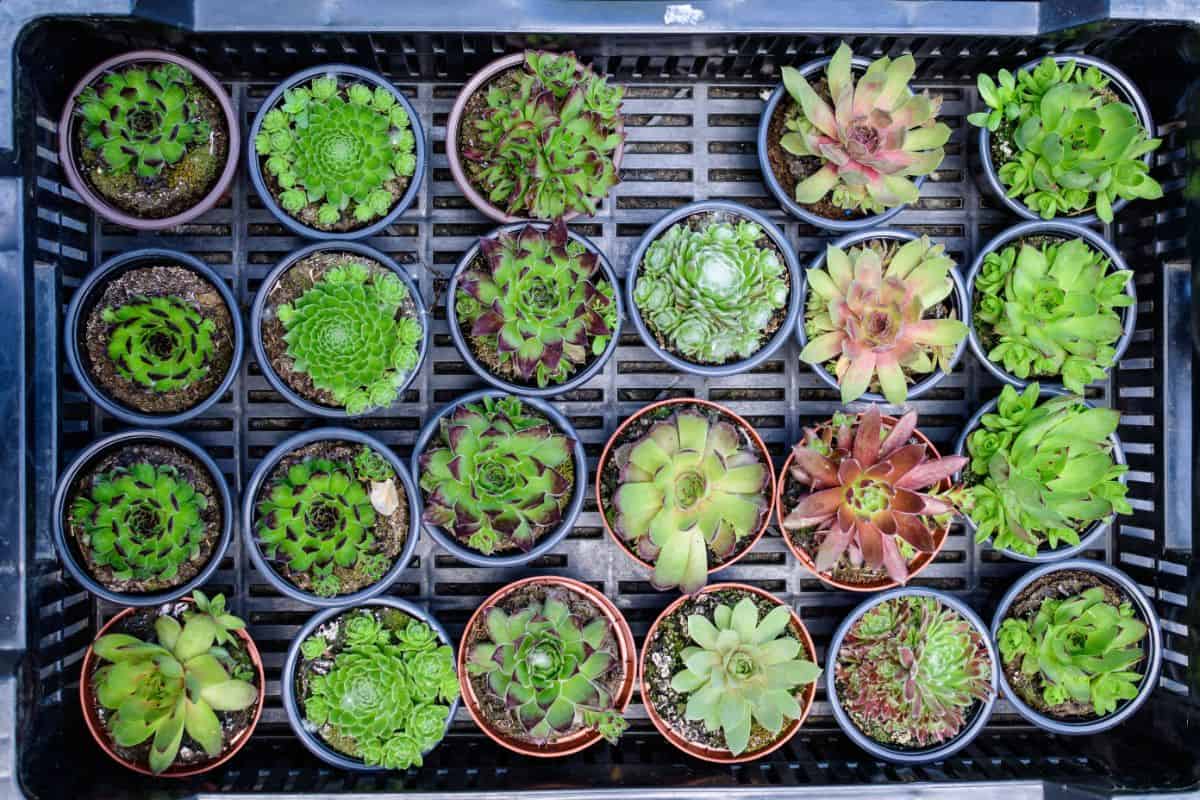 Here are a few frequently asked questions, along with their answers for the best succulent subscription boxes on the market. I hope the following information helps you decide if a subscription box is right for you.
Q: How long can succulents survive in a box?
A: Succulents can survive without any light or water for about a month, depending on the climate. If you are worried about your succulents dying in transit, then you will be pleased to learn that as long as they are packed safely, they will survive a long delivery process.
Q: Can I send a succulent plant in the mail?
A: Yes, you can safely send a succulent plant in the mail. You should make sure that the succulent is packaged well and placed in a box with enough space to breathe. If you haven't sent succulents in the post previously, you should research tips and tricks for getting your succulents sent safely.
Q: What is a succulent box?
A: Succulent subscription boxes are monthly subscription packages of succulents. These subscriptions allow you to choose a few succulents, cacti, or air plants for delivery to add to your collection. Don't worry; these plants are usually sent to you in the most professional way using delivery methods that prevent damages to your plant.
Q: What should I do if I want to send a succulent to a friend or family member?
A: If you are thinking about sending a succulent plant to a loved one, there are a number of things to consider. If you aren't confident in your ability to safely send the plant, you should consider hiring a professional for the job.
Q: What will happen if I forget my succulent plant in the car?
A: Succulents can't survive for very long in the car. Cars get incredibly hot in the sun, and these conditions will kill your plant.
Q: Are succulent subscription boxes hard to cancel?
A: This depends on the company's policy. Usually, succulent subscription boxes can be canceled at any time, but many companies require a few months' notice. Read the terms and conditions carefully before subscribing.
---
So, if you're tired of leaving your house to shop for plants or you'd like to treat yourself to a surprise gift, try one of these monthly succulent subscription boxes!