When talking about succulent plants, many automatically think of drought-tolerant desert plants. Considering a lot of cacti are also considered succulents, that's understandable.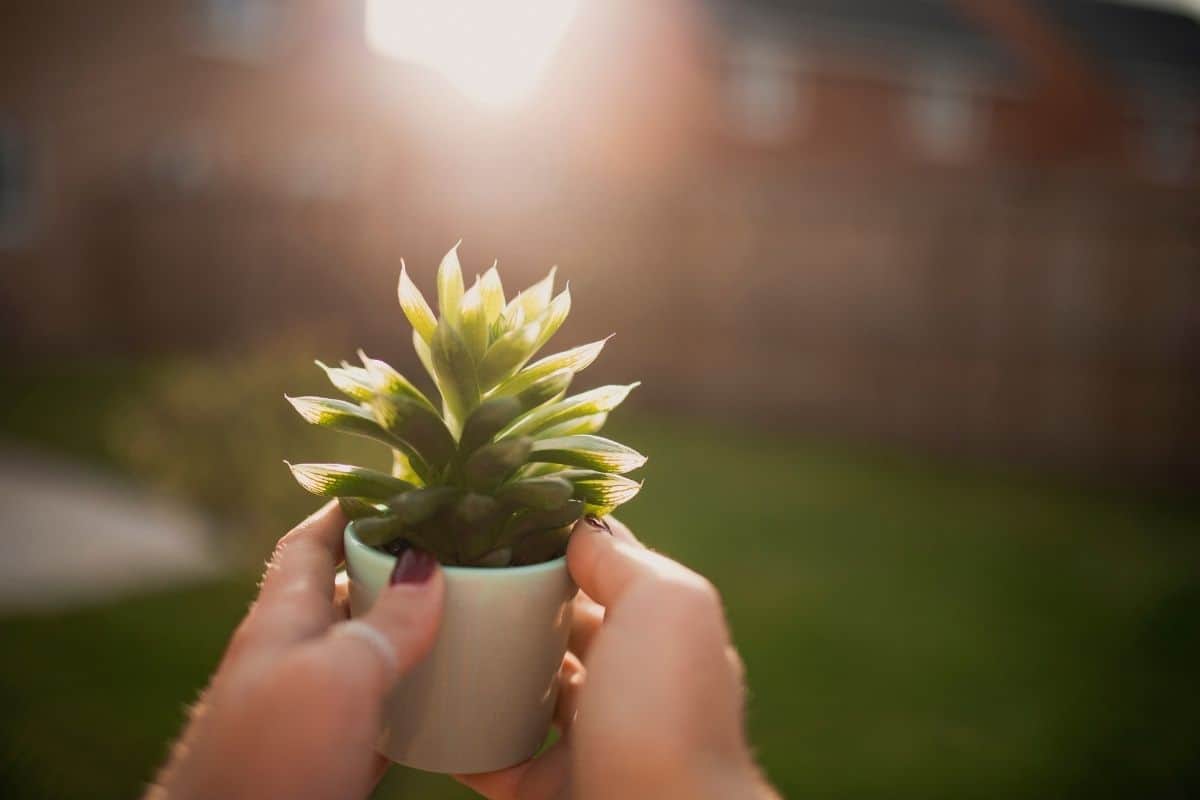 That said, we must also remember that not all cacti are succulents, and not all succulents are desert plants. Otherwise, they wouldn't thrive as indoor plants or in environments with limited access to direct sunlight.
Here lies the question: Do succulents need direct sun? The answer is not as straightforward as you might think. Don't worry, though; we will try to cover the different aspects of this question in this article.

Jump to:
How Many Hours of Sunlight Do Succulents Need?
Let's begin by discussing the hours of sun exposure needed to keep succulents alive. In general, succulent plants need around four to six hours of sun each day not only to survive but to thrive.
Not giving your succulents enough access to the amount of sunlight they need can cause various issues, such as discoloration and etiolation. Succulents need sunlight for the pigmentation required to keep their vibrant colors. In addition to becoming paler in color, light-deprived succulents are also forced to focus their efforts on growing towards the nearest light source.
While it's not really a plant disease and more like a natural defense mechanism, etiolation can still cause issues such as legginess and weaker overall growth. This is why we recommend container plants to beginner growers.
This way, it will be easier for them to change their succulent plant's location according to its needs. For more information on the amount of sunlight succulents need, you may also check out this previous post.
Two Types of Light That Succulents Will Thrive In
Adequate sunlight doesn't automatically mean direct sunlight. Instead, this refers to two types of lighting: direct and indirect.
Direct Sunlight
Direct sunlight means your succulent plants will have full access to the sun without being hindered by taller plants or physical objects (like a windowpane).
On the one hand, this is great news for succulent varieties that enjoy getting an abundance of sunlight. On the other, it can expose your succulent plants to intense heat. They are also more vulnerable to extreme heat conditions.
Whether you notice a slight discomfort from your succulent plant from the afternoon heat or expect extreme heatwaves soon, it would be best to transfer container plants indoors instead.
Bestseller No. 1
Sale
Bestseller No. 2
An alternative is to simply time your succulent plant's sun exposure per day. You can then opt to gradually increase it each day for further acclimation.
Indirect Sunlight
If there's one thing that some growers often overlook when caring for succulent plants, it's the fact that most varieties actually thrive in tropical conditions. Even those endemic to near-desert regions still enjoy partial shade, thanks to the taller plants that surround them.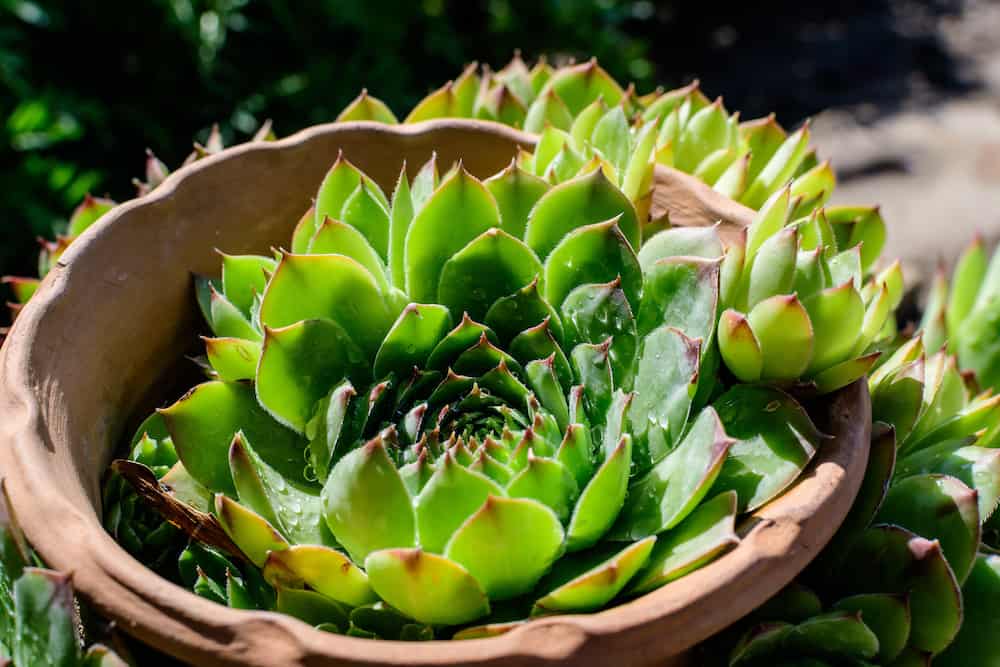 Hence, it's no wonder why succulents thrive in indoor growing. They are actually happy and content in receiving indirect light. Just remember to turn your container plants every once in a while. Doing this will ensure that all of their parts will receive the adequate sunlight they need to be healthy succulents.
Do Succulents Need Direct Sun?
The answer is both yes and no. As mentioned, it will depend on a lot of factors. We will discuss this in more detail in a bit. These factors will also help determine whether your preferred varieties will work great as indoor or outdoor plants.
Simply put, yes, succulent plants need light to grow and survive. Some will appreciate direct sun, especially if they have already acclimated to the sunlight in your area. Then again, you should also note that some would rather enjoy bright yet indirect lighting instead.
The Pros and Cons of Full Sun Exposure
To further give you an idea of succulents and their love-and-hate relationship with sunlight, allow us to share the pros and cons of full sun exposure below.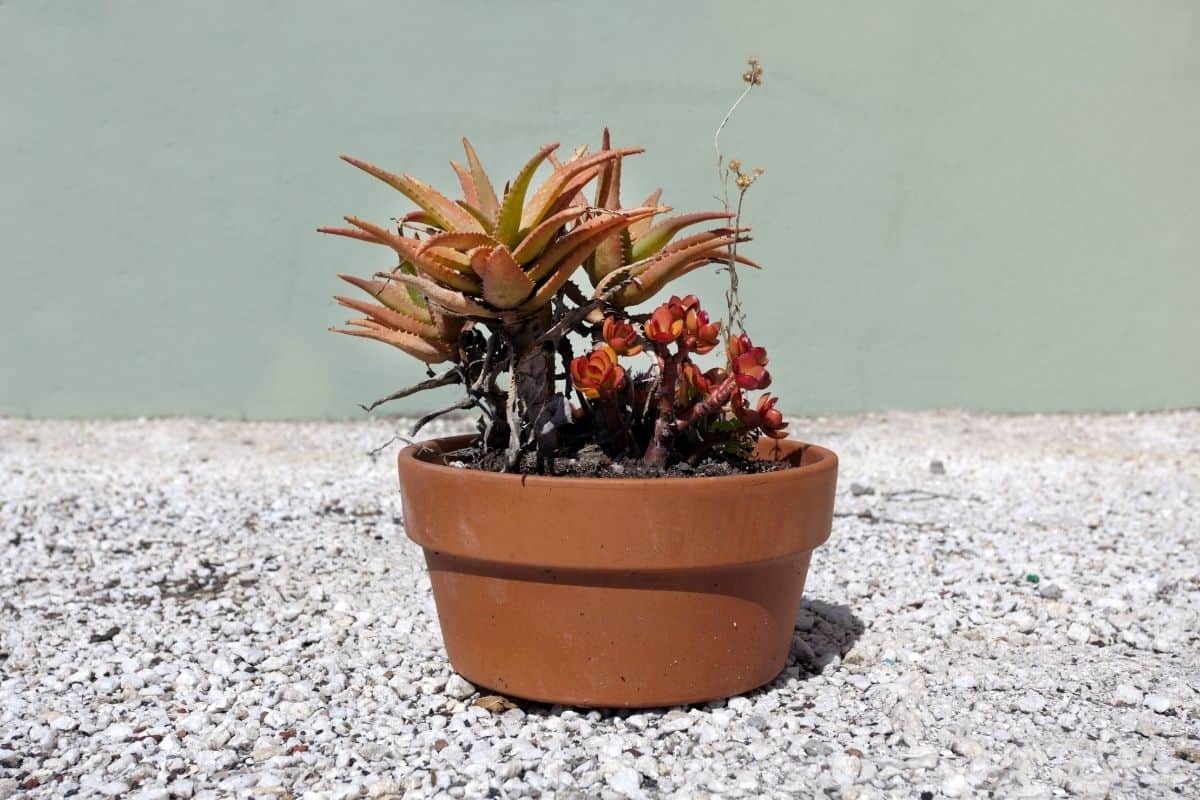 The Advantages of Full Sun Exposure
Succulents with a lot of access to adequate sunlight will grow faster compared to those that are deprived. As mentioned, light deprivation can cause weak and leggy growth, especially during your succulent plant's active growing season.
Another benefit to full sun exposure is increased pigmentation. This doesn't apply to colored succulents alone; you'll also notice the striking difference in green succulents. Those that get enough light will have a brighter, deeper color. Meanwhile, those that are light-deprived will appear pale and lackluster.
The Disadvantages of Full Sun Exposure
The biggest disadvantage that full sun exposure poses is sun damage. It can result in sunburn and even plant death. Brown spots are usually the first signs that your succulent is getting too much heat. Other signs to watch out for are pale patches and bleached spots.
Increased Exposure to Heat Waves
It can be easy to overlook a heatwave if you're indoors all day. Unfortunately, sunburn can happen fast during particularly sweltering days. Just a couple of hours of exposure can already significantly reduce your plant's chance of survival. The main problem is not just the leaves themselves; it can also result in brittle roots.
If you want to minimize these consequences but still provide adequate light, you might want to consider getting artificial lighting. This way, you'll be able to control and manage their exposure better.
Other Factors To Consider
Aside from sunlight, there are other factors you should equally account for to help your succulents grow into healthy and happy plants.
The Succulent Variety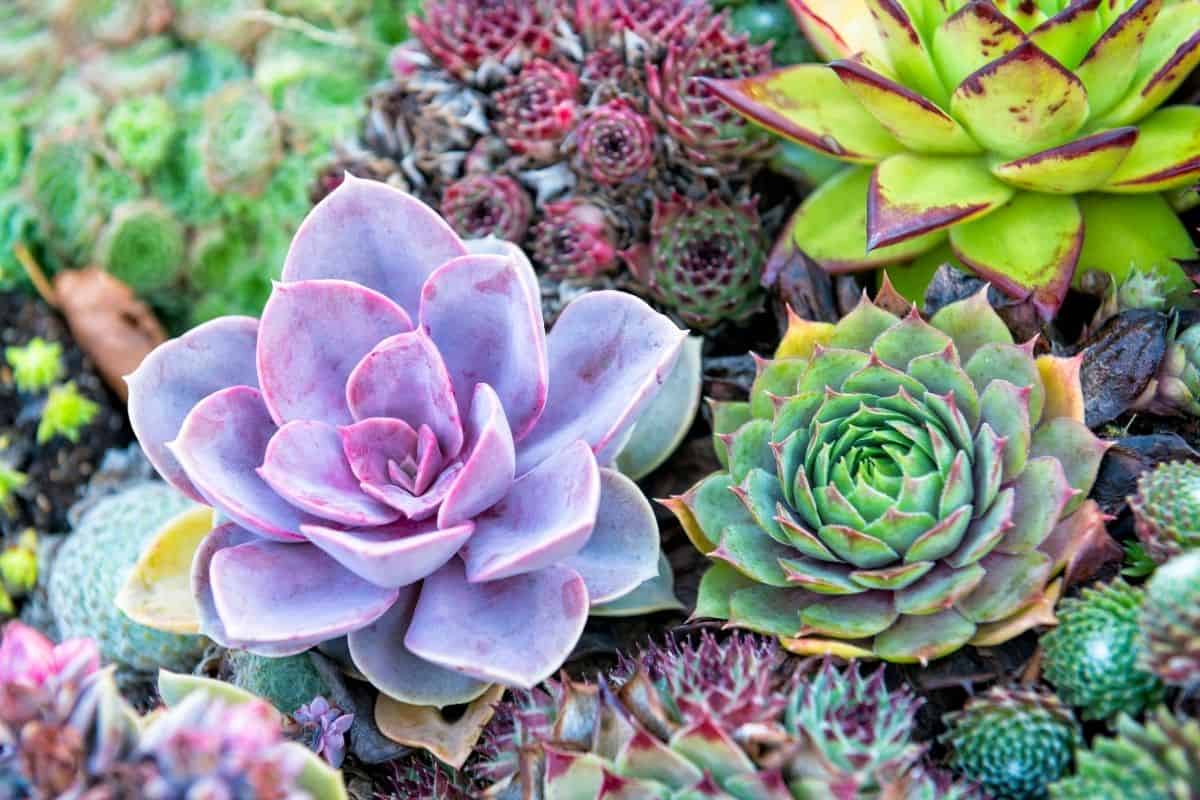 The amount of sun your plant can tolerate will depend on what type of succulent it is. There are succulent species, genera, and varieties more tolerant to sun exposure than others.
For more information on what these succulent plants are, feel free to check out this guide. Otherwise, you might need to hide your succulent plants under taller plants or simply transfer them to your home as indoor house plants.
Your Location
Another thing you should consider is your location. How much sun do you get each day? What's the weather and temperature like? Do you live in a naturally ideal growing environment for growing healthy succulents and beautiful plants?
If you're unsure, one way to know the answer is to visit your local nursery. Don't hesitate to ask them anything you want to learn about your succulent plants. Buying a plant or two from them won't hurt as well.
Your Care Habits
Finally, you also have to account for your care habits. Do you always remember to water your plants? Direct sunlight can dry up your succulents quicker. Thus, even the most sun-loving species will need more watering sessions when they're outside.
We're not saying you should drown your plants in water. Instead, strategic adjustments to your watering sessions are ideal, as well as ensuring proper drainage to flush out excess water.
Since it's a bit trickier to care for succulents exposed to direct sun, we recommend learning more about the care of succulents. Fortunately, there are tons of resources online to learn about the care requirements of each of your succulent plants, along with other basic care tips.
Succulents and Sunlight
We all want the best for our beloved plant. The fact that you want to learn more about how much light your succulent needs is already a good sign that you're headed in the right direction.
Unfortunately, there are still those that mistake "adequate sunlight" with "intense sunlight." We're confident you won't make this error, though, especially if you keep the tips we've shared with you to heart. Happy gardening!