The Haworthia Attenuata succulent is one of the more visually striking - the sharp contrast between the deep green and the bright, white spots on a background of angular, reaching leaves is breath-taking to behold.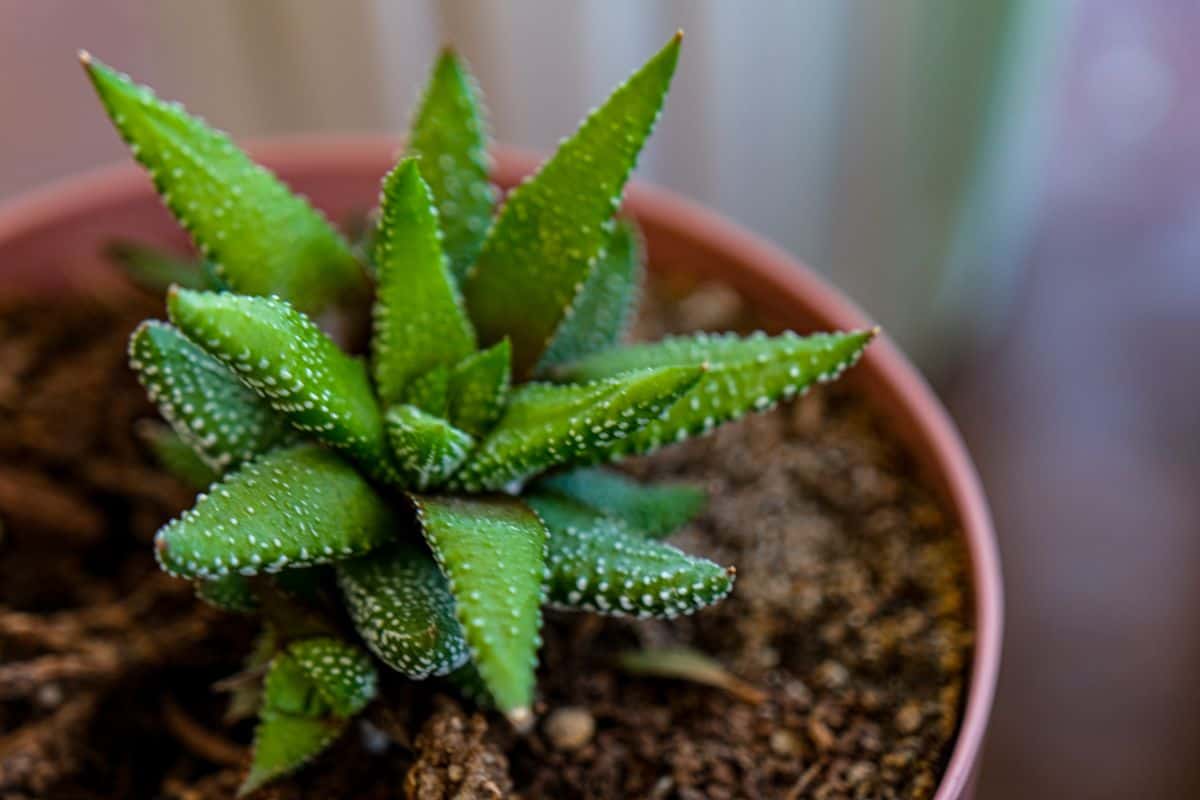 Jump to:
Haworthia Attenuata, or Zebra Cactus
| | |
| --- | --- |
| Name: | Haworthia Attenuata |
| Soil: | Fast-draining soil |
| Blooming: | Summer |
| Light: | Bright filtered light |
| Water: | Soil to dry out completely between waterings |
| Propagation: | Cuttings and offsets |
Don't let the name fool you; it's not a cactus. Just a regular old succulent, albeit a gorgeous one. Do not confuse it with its relative, Haworthia fasciata.
They are both sometimes called zebra cactus, zebra plant or zebra haworthia because of their similar appearance.

See Related Reading: String of Pearls Care Guide
However, they can be easily told apart because fasciata only has the white, wart-like tubercles on the undersides of its leaves. Attenuata has them on both sides.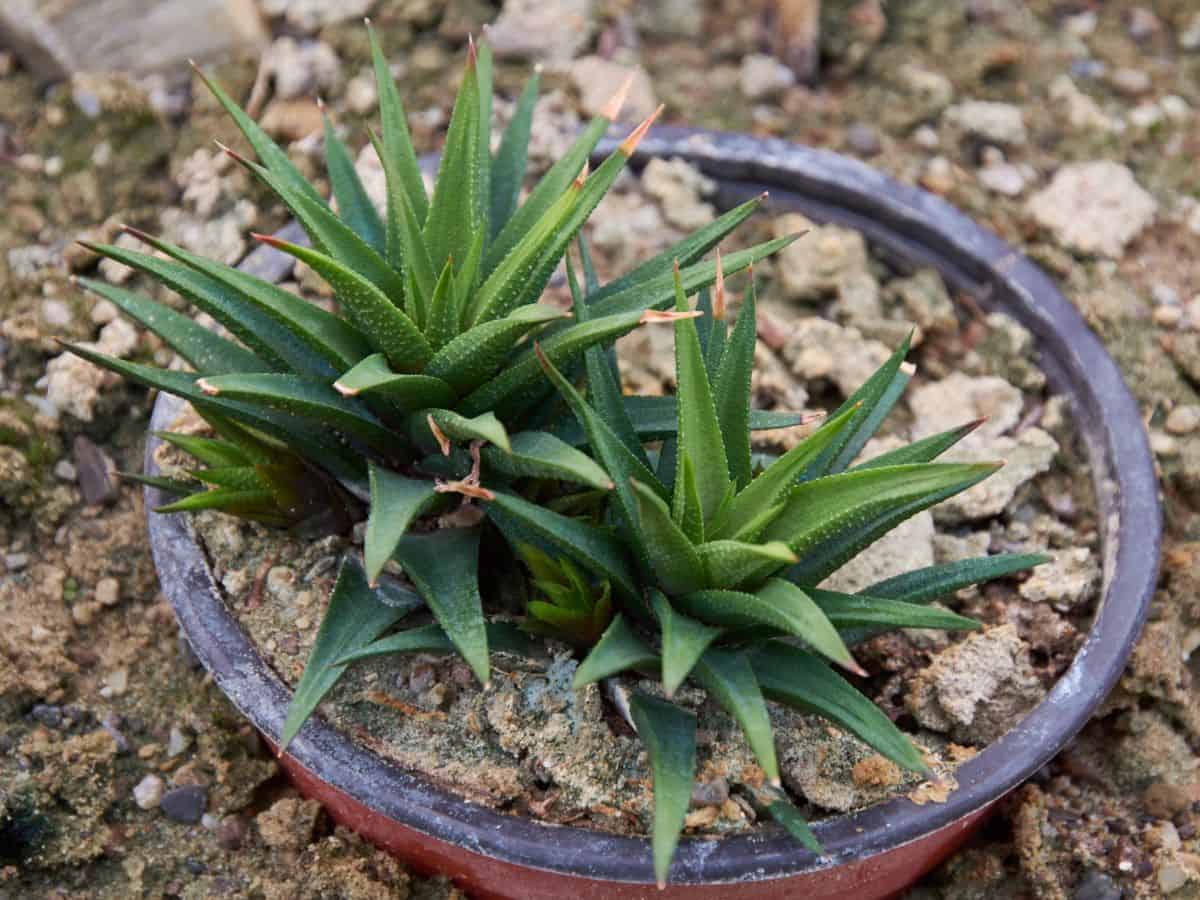 You've probably seen this ubiquitous plant before. It often adorns office spaces and kitchens while occasionally moonlighting in artsy succulent projects. Even within the realm of succulents, this plant is easy to grow.
That trait lends the attenuata the propensity to thrive in places that other succulents wouldn't. This is why they can often be seen photographed in intricate, unique pots or planted in aesthetic-but-not-nutritious substrates.
Bestseller No. 1
Bestseller No. 2
Zebra haworthia Cactus, 2 inch Succulent Haworthia Fasciata, Haworthia Attenuata
Common names include: Chocolate Soldier | Scientific name: Kalanchoe tomentosa Baker |Shipped well-rooted & potted in a 2...
Kalanchoe tomentosa 'Chocolate Soldier' is a beautiful shruby succulent that slowly grows up to 2.6 feet (80 cm) tall. Stems...
Locate the plant in morning sun, partial or filtered is preferable. The chocolate soldier kalanchoe does not need as much sun...
They're great for arrangements of all kinds! Bonus: attenuata grows slowly, but that means that it is low maintenance. Low maintenance means that it is a great gift!
Read Related Topic: 10 Best Indoor, Low-Light Succulents
Haworthia Attenuata Care
As per usual, attenuata requires soil with good drainage. It may be more tolerant than some other fat plants, but that is no reason to deprive it of the soil it will thrive in.
See Related Reading: Ruby Plants Nursery - Interview
I would recommend, however, that you place decorative gravel atop the soil once it is rooted. It's a nice touch. The only other consideration is that you might want to consider a deeper pot than normal. Haworthia tends to have extensive root systems.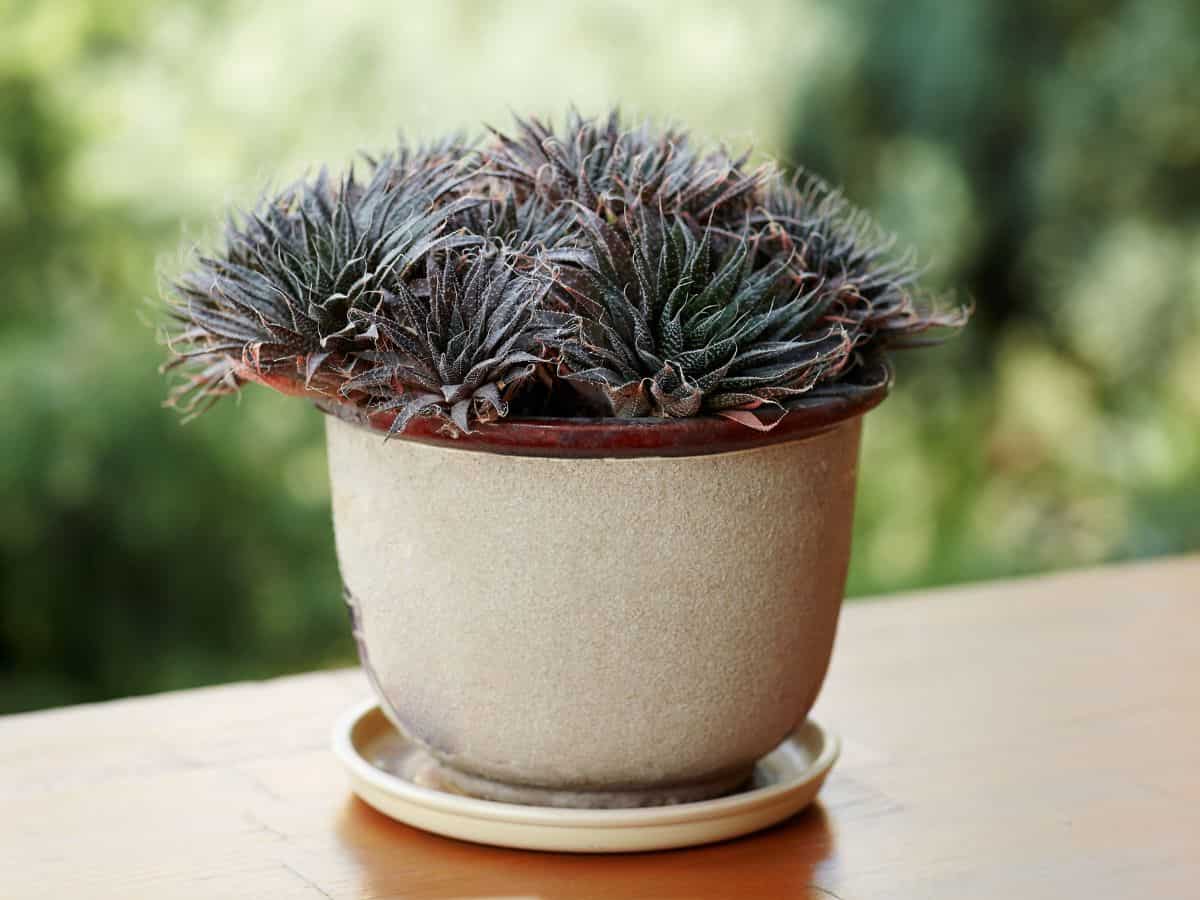 Water these plants much like you would any other succulent. More frequently in hot and dry weather, on the order of once a week or so, but about half that during the offseason.
See Also: Jade Plant Care
They are somewhat more susceptible to root rot than other succulents, so take care not to overwater!
You should note that attenuata do not like direct sunlight. They are one of the few succulents that refuse to tolerate it.
They don't want shade either, of course, so find a happy medium. This is why they do well on desks and some windowsills.
Haworthia Attenuata Propagation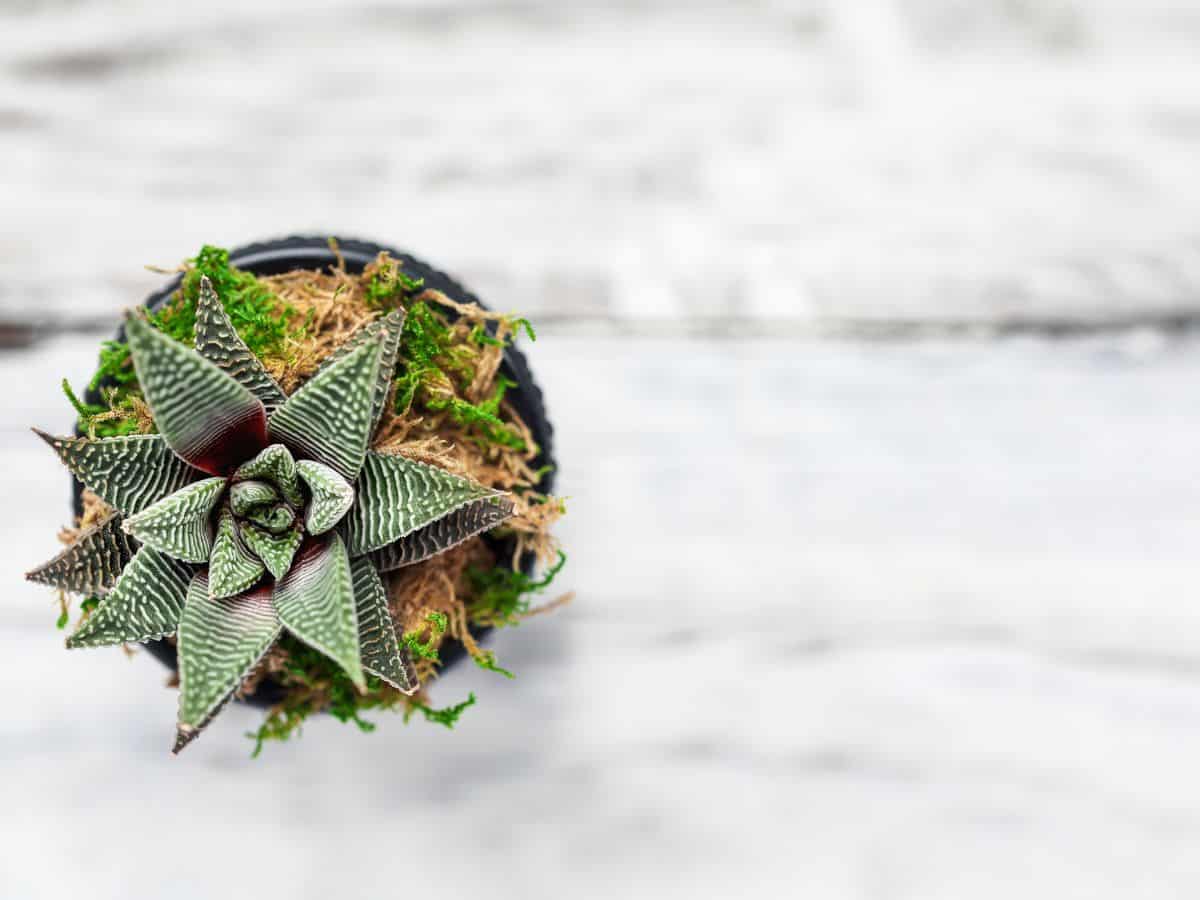 Haworthia Attenuata and other Haworthia are among those wonderful succulents that do all the work for us. They occasionally produce pups of offshoots.
Once they have grown to an appropriate size (about an inch in diameter) you can remove them and replant.
Using sharp scissors or a knife, locate the connection to the mother and sever it as close to her as possible. You want to preserve as much of the pup's roots as you can.
See Also: Planet Desert Online Succulent and Cactus Store Review
Do not replant the pup for a couple of days, let it callus that wound so it is less likely to be infected. Then replant and enjoy!