Are you a budding cactus enthusiast who's interested in growing your plant collection? Or are you simply interested in how cactus growers or even full-fledged cactus farms can maintain the number of their plants even though they also share a lot of their plants with others each month?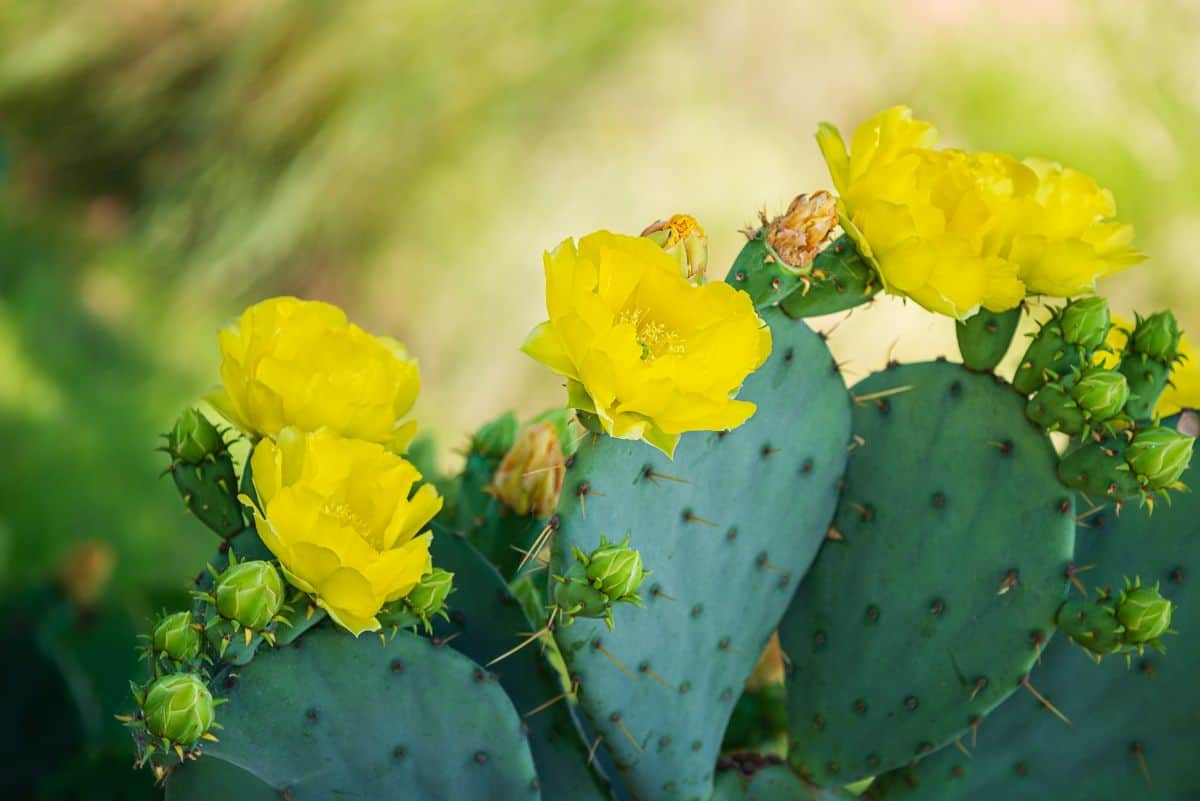 Don't worry; we will share some of our experiences with cactus propagation. Due to the limits of this post, we will focus more on how to propagate cactus pads, though. That said, feel free to explore our other posts on cactus propagation as well.
Jump to:
The Padded Cacti
Cacti (or cactuses) have their own family of plants, the Cactaceae. It's a big family composed of almost 2000 species and 139 genera.

Given the vast spectrum of these plants, many cactus growers simply use their main structure and growth patterns as a means of organization and easy identification.
Given this, there are three most common types:
Columnar cacti or those with cylinder-shaped stems
Globular cacti or those with smaller, shorter, and more ball-shaped stems
Padded cacti or those with flattened stems or "pads"
Padded cacti belong to the Opuntioideae subfamily, particularly the Opuntieae tribe, further subdivided into different genera.
The most popular, though, is the Opuntia cactus, more commonly referred to as prickly pear or pear cactus around plant circles. There are different Opuntia varieties, including the Opuntia microdasys (or Bunny Ears), the Opuntia hybrid cristata (or Roller Coaster), and our personal favorite, the stunningly crimson Opuntia 'Pinta Rita'.
How to Propagate Cactus Pads
Honestly, we are not the right people to talk to if you want to curb a cactus collection problem. However, we might be able to help in making that effort more manageable for your budget.
Just think of it this way, the more you save on propagating cacti on your own, the more plant money you can put away towards your next visit to the nursery.
To add, propagating padded cacti is very easy as well. Here are the different steps on how to do so:
Bestseller No. 1
Bestseller No. 2
Harvesting Cactus Pads
If you have tried propagating succulents in the past, then you'll be pleased to learn that you can apply the same techniques to propagating Opuntia cactus. This time around, though, you'll be harvesting cactus pads instead of leaf and stem cuttings.
Things to Remember When Harvesting Cactus Pads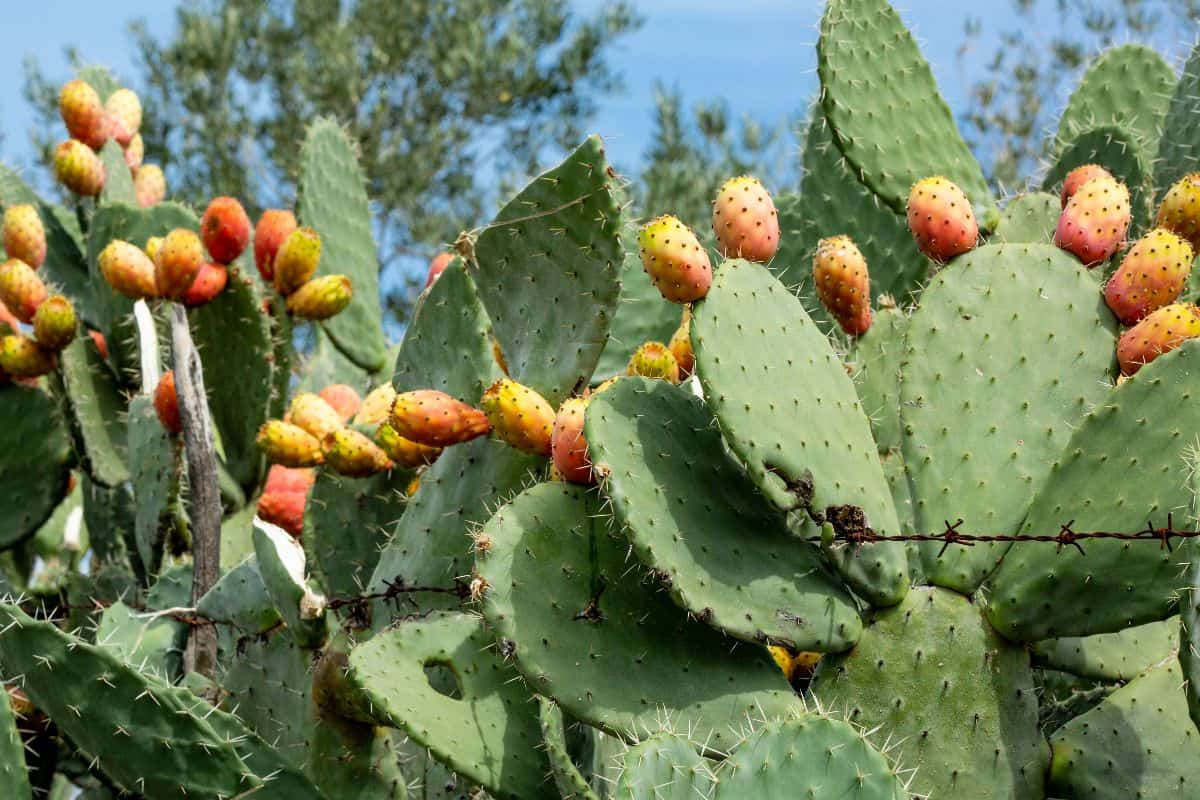 There's a huge difference between just getting leaves from a succulent and getting pads from a cactus, though. For one, succulents don't have painful spikes.
Thus, here are some helpful tips to keep in mind:
There are leather gloves specifically designed for handling cactus plants. These are puncture and cut-resistant to prevent unnecessary injury. At the very least, you can use tongs to snap the pads of your cactus gently.
Using a sterile knife or cutting tool is ideal for particularly resilient pads that won't give in after your careful tugs. A clean knife can prevent the cross-contamination of disease, after all.
Using a sharp knife blade will also minimize plant stress and wounding, both of which can significantly decrease your chances of propagation success. It can also protect your mother plant from getting damaged.
Wait for the Plant's Wounds to Callous Over
Finally, wait for the wounds of your pad cuttings to dry, which can prevent root rot later on.
Rooting Cactus Pads
Once your collected pad's wounds have healed, you can now move on to the rooting process.
Using a rooting hormone before planting can hasten the process, but we've had a lot of batches that rooted successfully even without one. You can let cactus cuttings root in either water or soil (we'll talk more about this in a bit).
Cacti also love sun and warmth, so they won't really mind direct sunlight. If you really must keep them indoors, then place them in a spot where they'll have access to bright, indirect light.
The ideal area for this will depend on your specific location. For us, our cacti love hanging out near our southeast-facing window.
Rooting Cactus Pads in Water
We have successfully rooted cactus in water in the past. However, in our experience, the cactus root system that develops in water is slightly different from the ones grown in soil.
We believe that the reasons for this are 1) cactus naturally don't enjoy a lot of water, and 2) there are fewer nutrients in water than soil.
Again, you can expose your propagation vessels in direct sunlight. If you've started your propagation method indoors, then your plants may take time to adjust to the direct sunlight outside.
If that's the case, then don't worry. You can simply acclimate your plants gradually until they get used to this new environment.
Rooting Cactus Pads in Soil
There are two ways to root cactus pads in soil. First, you can plant them upright, with the calloused part at the bottom. Another option is just to let those pads lay atop the soil.
The second method is better for smaller pads that will find it difficult to stand without support. Keep in mind that cacti can root from their areoles. These are the spots where their spines grow from.
For the soil, we recommend using a premade cactus soil mixture. This is specially formulated for cacti and thus, has excellent drainage.
Finally, we usually follow our normal cactus watering schedule and methods for our rooting pads. This can prevent overwatering一the leading cause of cactus death.
We do tend to keep the soil fairly moist for the first couple of weeks to encourage faster rooting, though.
Repotting or Transplanting Cactus Pads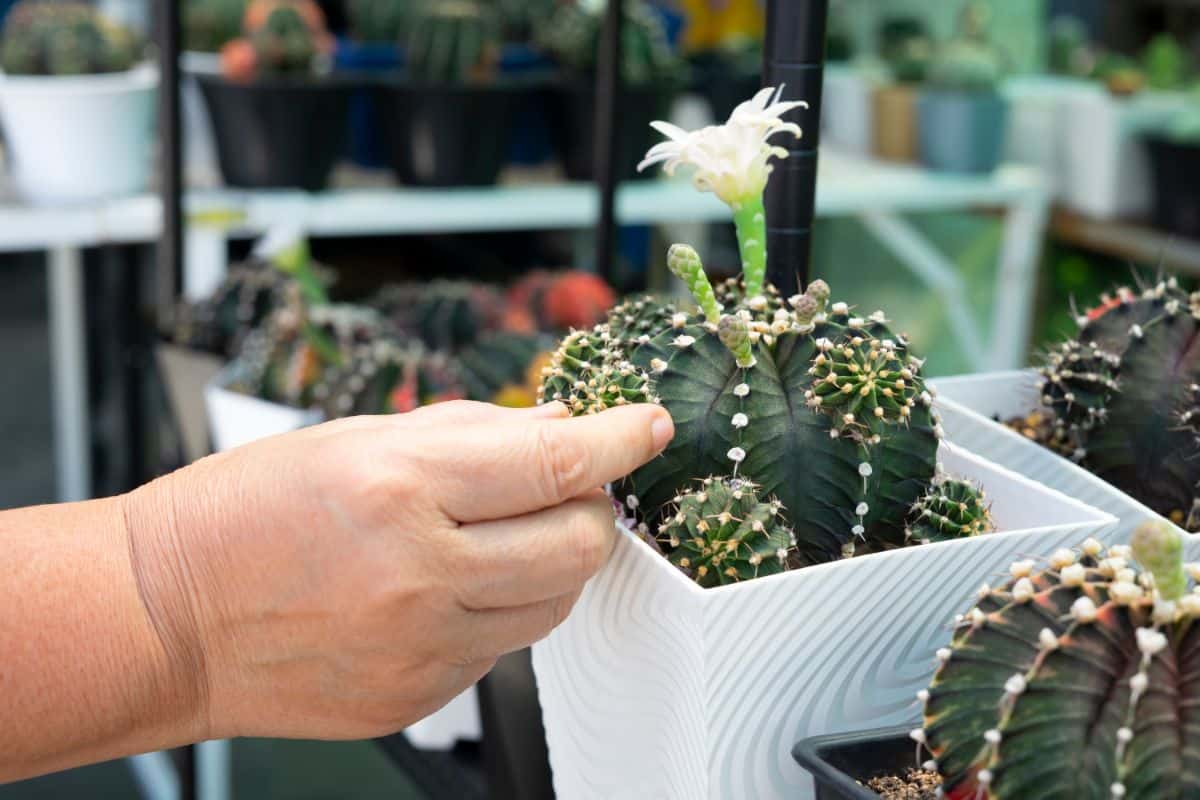 You can give your pads a gentle tug to see if roots are already forming. A little bit of resistance is a good sign. That said, we don't recommend doing this every day.
Doing so can disrupt the process and even damage newly formed roots. Instead, it would be better to wait until signs of growth appear.
Root development can take between a week and several weeks, depending on your cactus variety and its growing environment.
Once ready, you can now transplant them to their separate containers. This is crucial for varieties known for their solitary growth habits.
Finally, make sure to plant them in fresh, well-draining cactus soil and a container with drainage holes. With this, congratulations! You have a new baby plant.
Propagating Your Padded Cacti
So you see, learning how to propagate cactus pads shouldn't really be a challenge. As long as you keep the tips we have shared with you in mind, we are confident that you'll have a thriving cactus collection before long.
Aside from the method we have shared with you above, you can also propagate cacti through cactus seeds. This technique will take longer, though. That's why we always prefer propagating through cuttings instead.
Happy planting!