With over 2,000 species, Euphorbia is the fourth largest genus of flowering plants. Although the genus includes non-succulent species, over half of the genus consists of succulents. Euphorbia can mostly be found in subtropical Africa and many are native to Madagascar. Species vary widely in shape and size but remain relatively consistent in terms of care.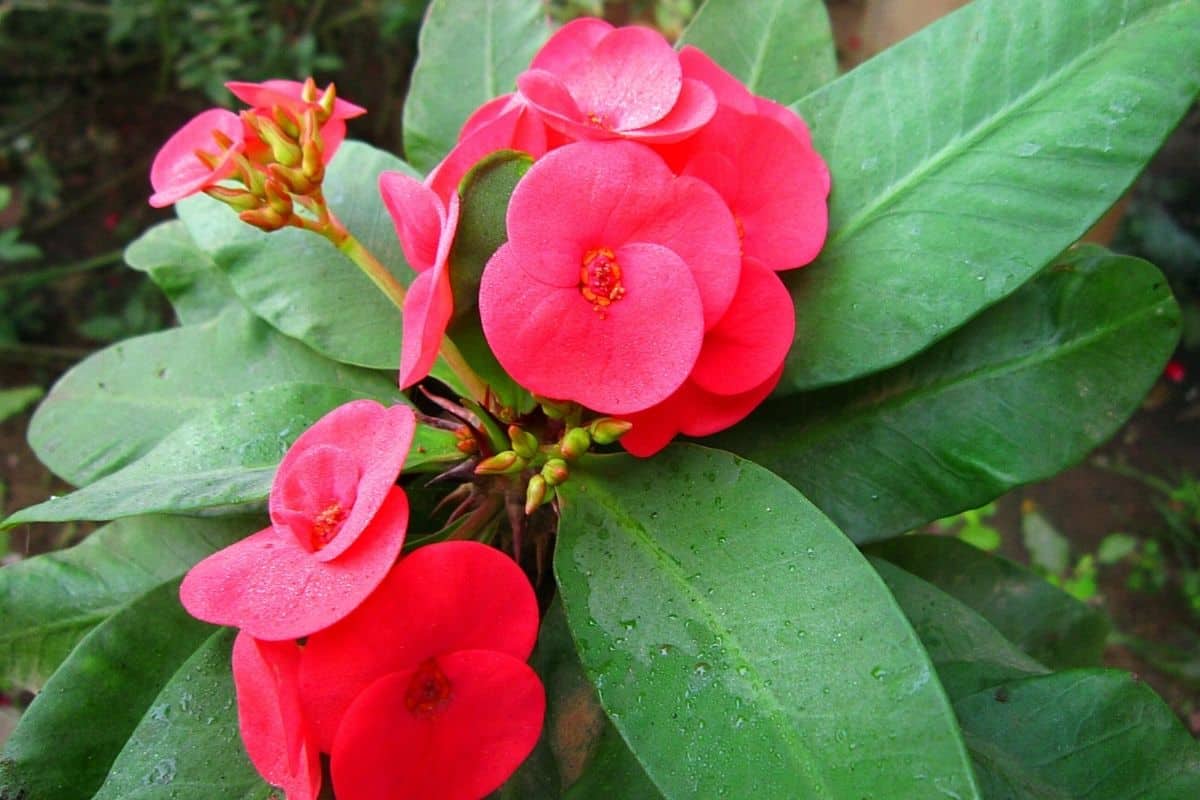 Euphorbia are incredibly easy to care for and thrive on neglect. Typically, the less attention you give Euphorbia the better. Overhandling and overwatering can be deadly, so be sure to water only when your plant needs it. If you have your Euphorbia planted in the right soil and container with the correct amount of light, you should be able to enjoy the beauty of your garden with very little effort.
| | |
| --- | --- |
| Name: | Euphorbia |
| Soil: | Sandy soil |
| Blooming: | Mid-to late spring |
| Light: | Full sun |
| Water: | When the soil is dry |
| Propagation: | Stem cuttings |
Jump to:
Soil
The most important aspect in choosing the right type of soil for your Euphorbia is adequate drainage. Euphorbia tend to grow in drier climates where the soil drains quickly. Soil that is heavy in clay retains more water, which can be damaging to Euphorbia.

Instead, look for soil that contains a lot of sand or other large particles. Your local nursery or garden center likely offers soil intended specifically for succulents and cacti. It may contain additives such as perlite, gravel, or even bark to allow airflow and help water drain quickly. Soil meant for other types of plants may retain too much water, which can be deadly to a drought-loving succulent like Euphorbia.
Buy it from:
Adequate drainage is also essential when you choose what type of container to plant your Euphorbia in. If you live in a climate that will allow you to plant your Euphorbia outdoors, you may not need to worry as much about drainage. However, if you're using a container, you'll need to make sure you choose a pot that will allow excess water to drain out the bottom. Using unique containers, like old teacups or cookware, might sound like a fun idea but your plants are likely to disagree with that.
Bestseller No. 1
If you're planting your Euphorbia in containers, or your soil is poor, you will need to consider periodically adding organic matter or fertilizer to keep your plant in tiptop shape. Regular but light fertilizing is recommended throughout the plant's growing season, usually throughout the spring and summer. Frequent repotting is not necessary, especially with many of the slow-growing species of Euphorbia.
Light and Temperature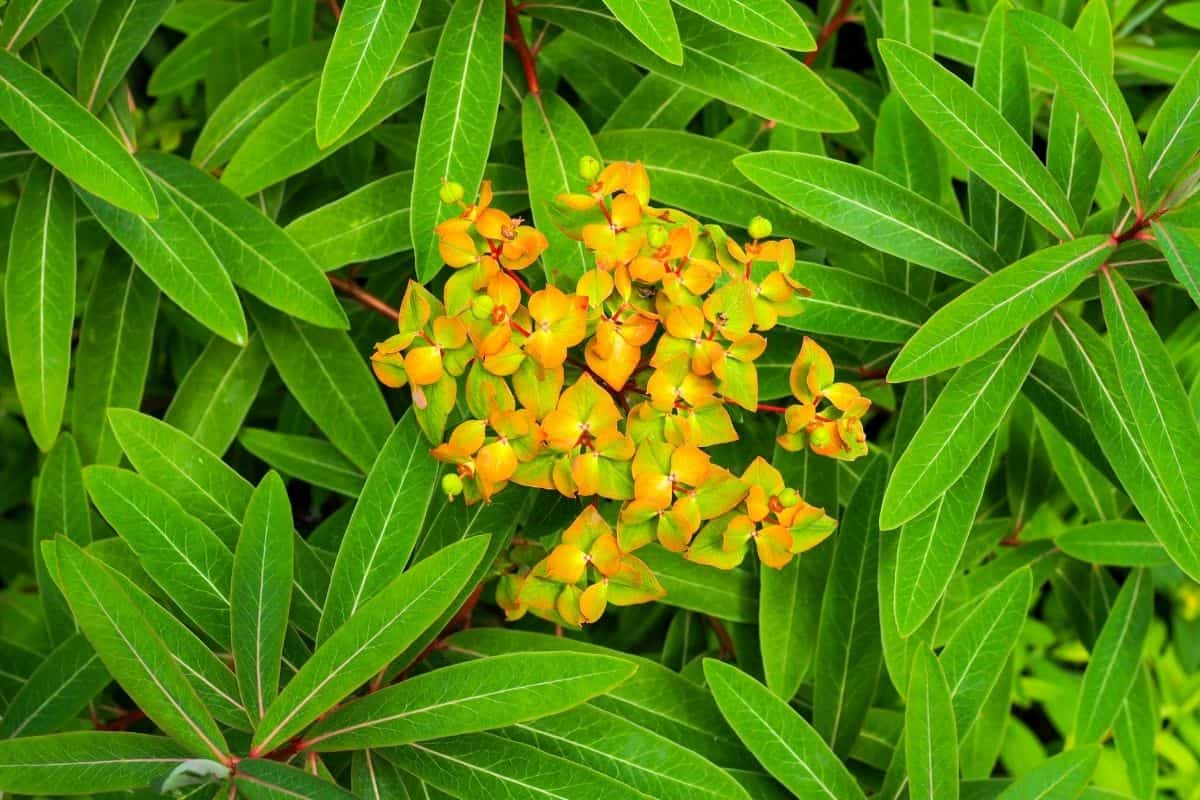 Bright light will help your Euphorbia thrive, so avoid planting or placing the container in especially shady areas. Many species do well in full sun, but you'll need to keep an eye out for signs of sunburn. It's generally recommended to acclimate your plant slowly to full sun over a period of several weeks. By slowly increasing your plant's sun exposure, you reduce the likelihood of damaging it with sunburn.
As with most succulents and cacti, it's best to avoid freezing temperatures. Although many species can handle hot weather well, Euphorbia are not frost tolerant and typically don't do well in frigid weather. If you're expecting temperatures to dip below freezing, you'll need to cover your Euphorbia or bring it inside until the weather improves.
Water
As with many other varieties of succulents and cacti, Euphorbia prefers to be watered deeply and infrequently. Water only when the soil feels dry to the touch below the surface. If you live in a climate where the summers are particularly dry and hot, you'll need to monitor your plants more closely to make sure they're getting enough water. During the winter, Euphorbia typically go dormant, so you'll need to water much less frequently than you would in the summer.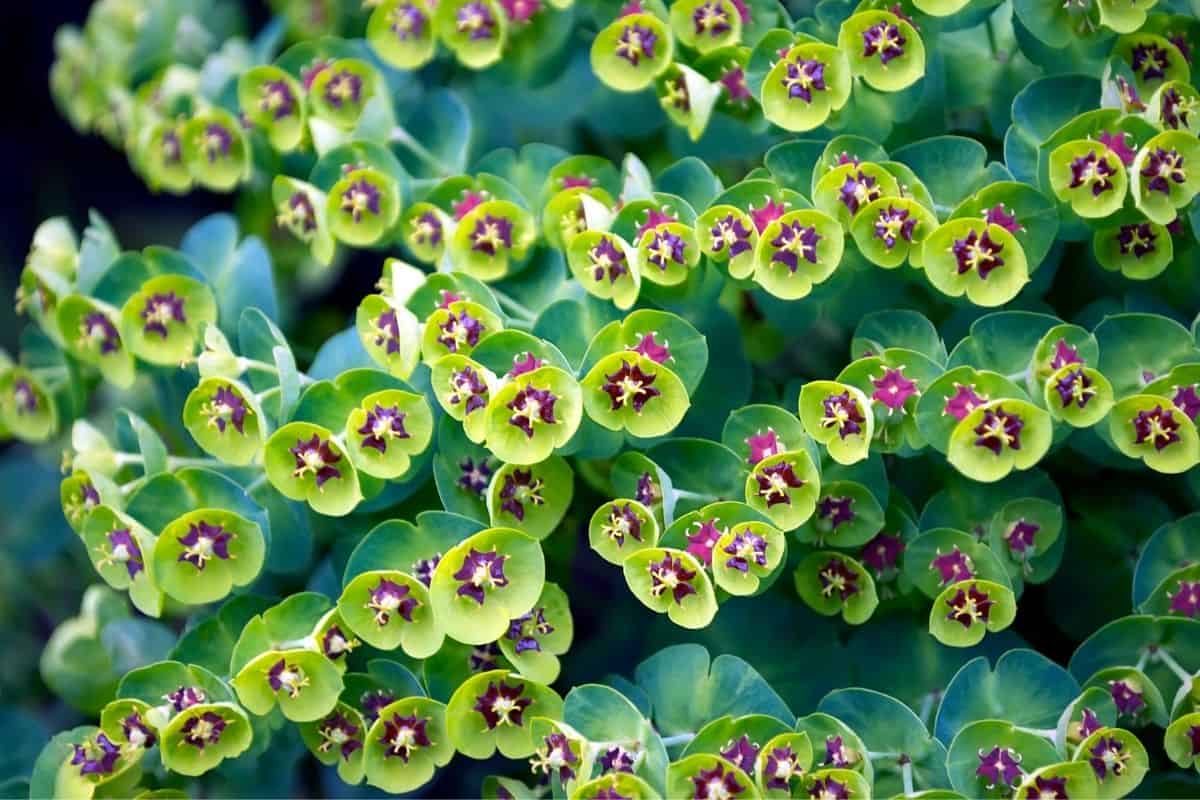 Remember, standing water is Euphorbia's worst enemy. Infrequent watering and adequate draining will help keep your precious plant healthy and prevent root rot. Choosing the correct types of soil and containers will help keep the root system of your Euphorbia as healthy as possible.
Propagation
Many species of Euphorbia can be grown from seed, but it can be difficult to get them to germinate. If you are experienced in growing succulents and cacti from seed, you may be able to successfully grow Euphorbia, but most gardeners choose to grow their Euphorbia from cuttings instead.
Growing Euphorbia from cuttings is by far the easiest method of propagation. To accomplish this task, simply cut a small section of the plant from the stem or branch of a healthy Euphorbia. Use sterile, sharp scissors or shears to create a clean cut. Keeping the plant's wound clean is key in preventing infection from fungus or bacteria. You'll need to allow the cutting to dry and develop a callus before planting. Once the cutting is adequately callused, you can place it in soil and care for it as you would an adult plant.
It's important to note that until your cutting develops roots, you don't really need to provide water. To encourage faster root growth, plant the cutting in soil once it has callused. Roots will develop faster once the cutting has been planted. Rooting hormone can also help encourage quicker root growth, but it must be applied prior to placing the cutting in soil.
When handling Euphorbia cuttings, be sure to wear protective gloves and use extreme caution. The caustic sap of Euphorbia can cause severe irritation if it comes into direct contact with your skin or eyes. The sap can cause inflammation and can cause the area of contact to become photosensitive, which can result in blisters if exposed to the sun. Washing the area after exposure can help prevent or at least reduce the severity of reaction. The easiest way to avoid contact is to wear gloves and handle Euphorbia carefully.
As with many succulents, Euphorbia do best with a little neglect. The less frequently you water, repot, or handle your Euphorbia, the healthier it's going to be. When the time comes to pay attention to your plants, use caution and make good decisions. Proper watering, trimming, and handling techniques will help keep your plant in good shape and will prevent you from becoming a victim of Euphorbia's caustic sap.