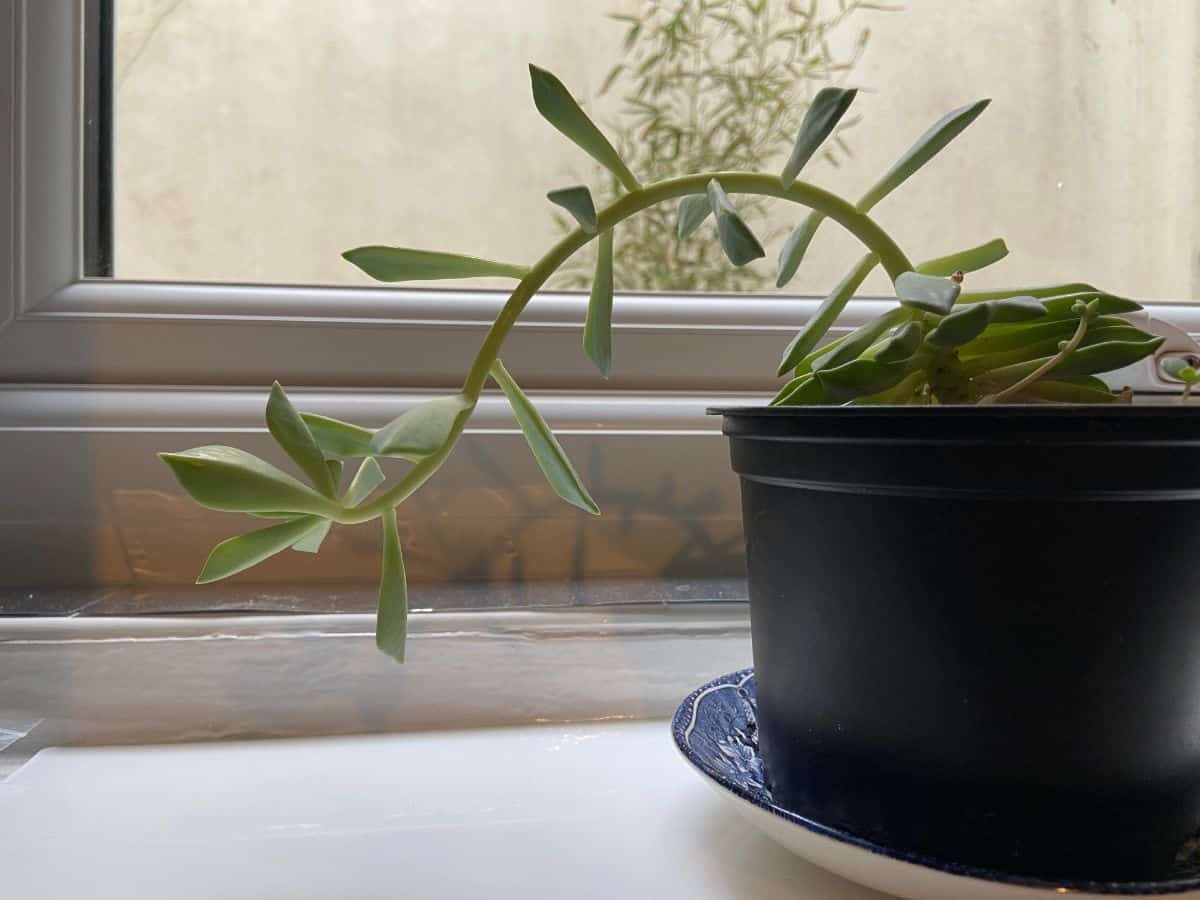 Pretty much all plants on this Earth need some source of light to grow. From dappled shade to full-on sun, their needs can vary greatly. Most succulents, aside from some rarer species, require strong sunlight with a high concentration of 660 nm red light in order to stay strong, healthy, and in their primary shape.
This is where things get a little iffy with succulents. Here's some questions for you:
Is your succulent paler than normal?
Are your succulent leaves far apart?
Has the stem grown longer on your succulent?
Have you had a recent weather change?
Have you recently moved your succulent to a new location?
If your answer is yes to at least three of these questions, then there is a reason why your succulent is leggy or taller.
Etoliation.
Don't worry, this is not a disease and can be fixed over a period of time. In this post we are going to cover what exactly is etoliation and how to help your succulents recover. Are you ready?
Jump to:
What is Etoliation?
Short sweet and to the point, etoliation is the process where a plant 'reaches' for more sunlight. As a part of this process, a plant will lose their concentration of light absorbing and nutrient producing chlorophyll. This is what causes the paleness which is known as chlorosis (chloro referring to the chloroplasts and -sis referring to a lack of).
The cell walls of the plant break down so that they can stretch further without using valuable nutrition and energy: this is what causes your plant to look longer as it tries to reach more sunlight. At this point, your plant is going to heavily rely on soil nutrition rather than light nutrition. Because the plant doesn't have chlorophyll at this point, as soon as the soil runs out of nutrients, the plant will die.
The Science of Etoliation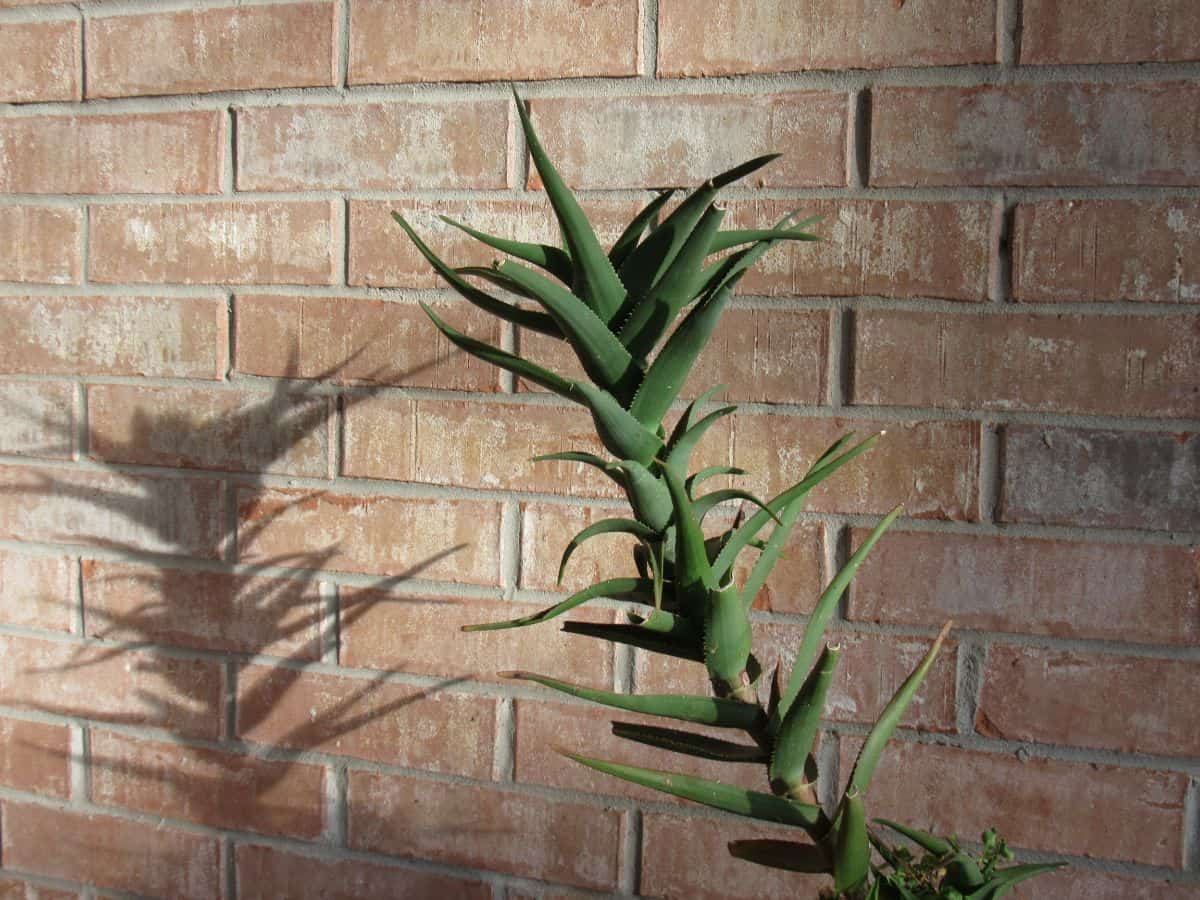 Etoliation is a reaction to a lack of light. This isn't a willy nilly transition though. Plants have very complex hormonal systems that control their growth, hardiness, and ability to draw nutrients from the soil and create nutrients with chlorophyll. Etoliation isn't any different.
Here's the breakdown of the etoliation to de-etoliation process:
Etoliation 🡪 De-Etoliation
Etioplasts form as a result of brassiosteroid activation
Brassiosteriods increase the development of PIFs (phytochrome interacting factors)
Auxins are more concentrated at the tip of the plant and don't dissipate normally
Expansin activates and elongates cells
PIFs bind to DELLA proteins which halts elongation and expansin development.
Auxins dissipate equally along the stem and proteins.
PIFs begin to react to 660 nm red light and increase in activity.
Etioplasts evolve into chloroplasts and thylakoids.
What are Etioplasts?
Etioplasts are a type of cell that have slightly acidic cell walls. The acidity allows for expansin to cause the elongation of the cells. As the cells elongate, they decrease in strength, stability, and survivability.
Even though etioplasts are weaker than normal plant cells, they still have the same responsibility of storing food and providing structure to the plant. Because they are elongated, the plant may feel softer, almost pliable, when it is in a state of etoliation.
Brassiosteroids and PIFs
Brassiosteroids (BRs) are like the king of all hormones for a plant when it comes to growth. They start and stop the regulation of PIFs, Auxin, and Expansin by early or late process communication. What this means is that the BRs are responsible for telling the plant "Hey we need light, let's go get it" or "We found light, it's time to calm down and make chlorophyll".
BRs and PIFs are very important in regulating how a plant reacts to light. PIFs connect to substances called phytochromes: these molecules only react in the presence of light. Phytochromes are a plants way of reacting to light and collecting light to be processed. For example, chlorophyll is a product of phytochrome activation!
Auxins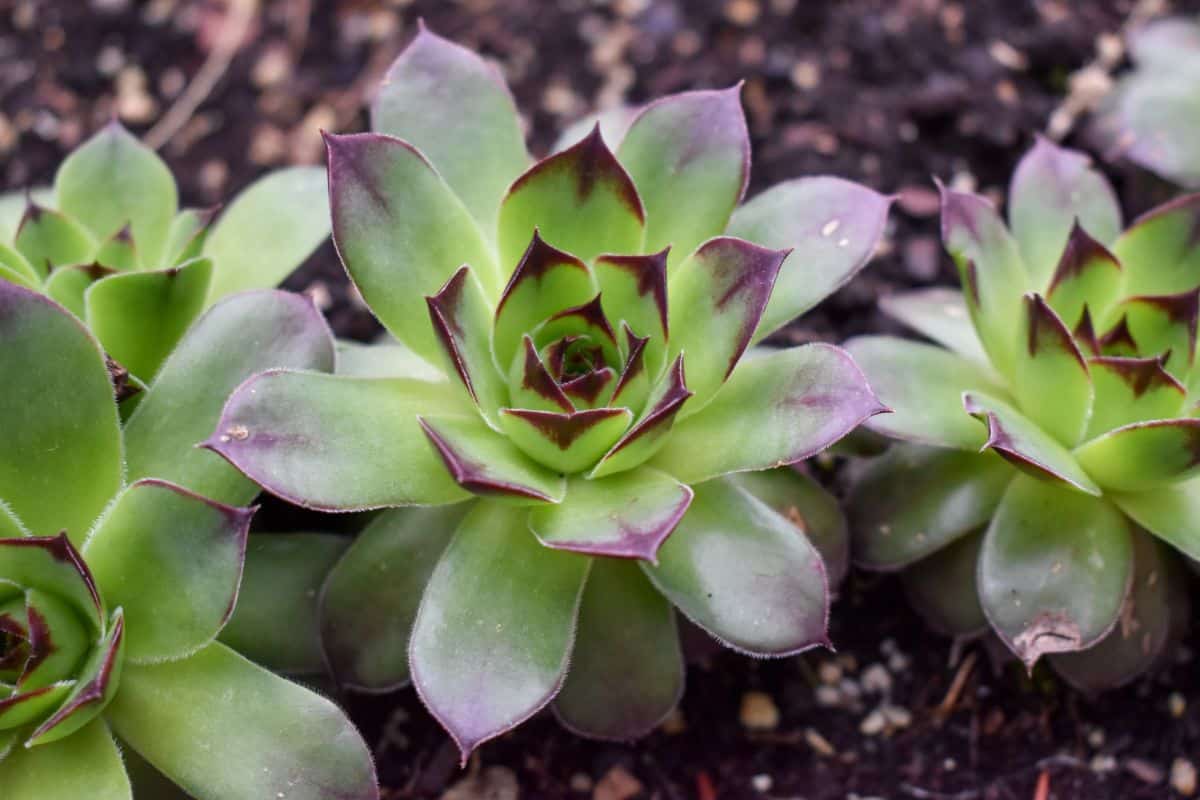 Auxin is a very important hormone when it comes to plant growth and development. Auxin is what controls how plants are going to produce their leaves, where new branches are going to form and just how tall a plant is going to be. To give you an idea of different auxin reactions work, lets compare Hens and Chicks to a Brandywine heirloom tomato. Hens and Chicks stay around 2-3 inches tall, but an heirloom tomato vine never stops getting taller. Why is this?
Auxin production has a stop element in each plant. This is what keeps plants from getting taller than they are supposed to be. This isn't the story for heirloom tomatoes. They lack a stop element at the tip of each vine, so they constantly grow taller unless you cut off the tips of each new vine.
How to Care for an Etoliated Succulent
Taking care of an Etoliated succulent isn't as intimidating as it seems. The easiest thing to do first is get your succulent back into the right lighting scenario. Since succulents generally need full sun to partial sun, gradually increase the amount of light the Etoliated succulent is used to.
Be careful with moving the plant too quickly. You don't want to jump them into direct sunlight right away. This can stress the plant which could lead to sunburn and disease.
Once you have the plant back in its correct sunlight situation, it's time to let the plant de-etoliate. It takes time for the etioplasts to convert to chloroplasts and thylakoid producing cells: give your plant at least a solid week to two weeks in proper sunlight before doing anything else.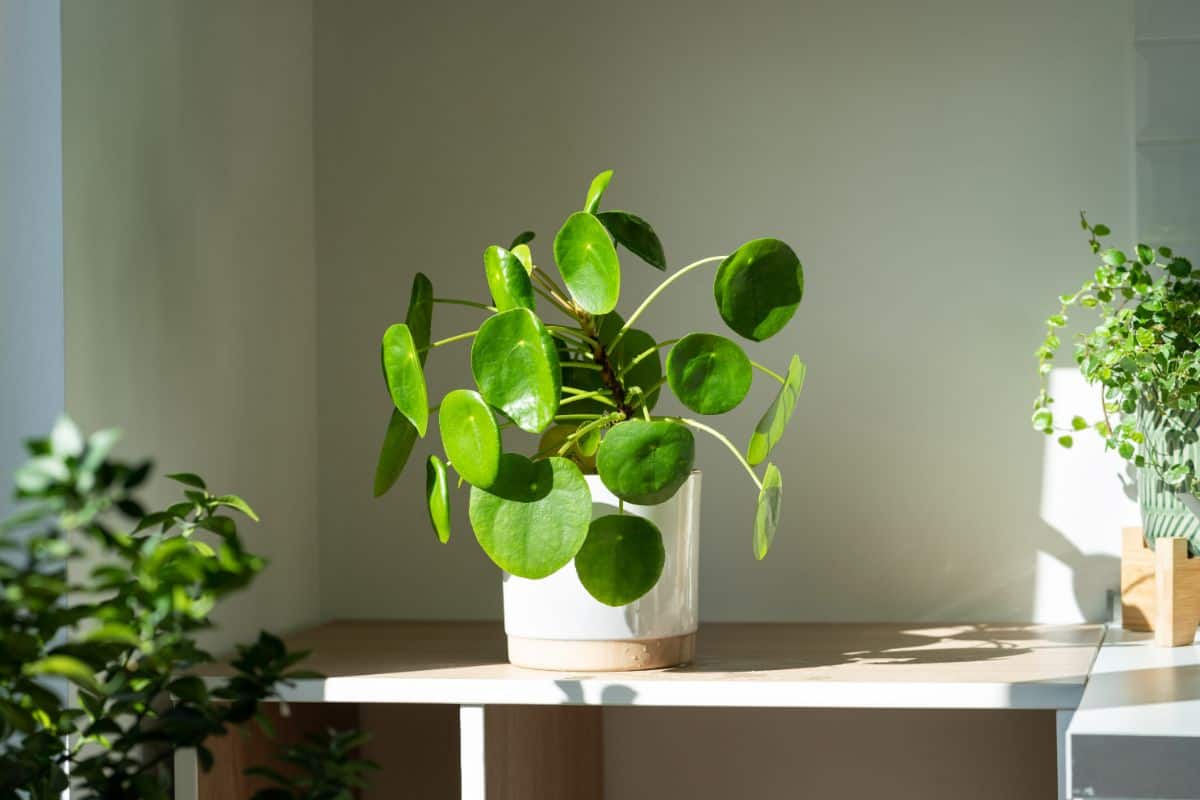 The next part of taking care of an etoliated succulent is, personally, rather painful. You have to make the cut.
A succulent will not recover its compact size after it has gone through etoliation. Because of this, the succulent could have additional exposure to sunburn, smaller leaves could die without proper protection from adult leaves, and it also would allow more room for pests to infest.
Cut the stem just above the last two healthy looking adult leaves. This may be a lot to cut off, but trust the process. It will take time, but small rosettes or new growth will start to emerge from the succulent.
Once these mature and the old adult leaves whither, you can either propagate if you had more than one bud form, or you can repot the plant if you'd like. As the succulent reestablishes itself, don't forget to water like you normally would and continue your fertilization schedule.
Conclusion
If you have never seen a leggy succulent before, it can be rather scary. As a succulent enthusiast, I understand the pain of seeing your favorite succulent take a turn for the worst. Fortunately, etoliation is a problem that is easily solved through solid plant observation and knowing what your plant needs. Now that you know what to look for, you'll be able to save your succulents from etoliation and keep them strong and healthy!