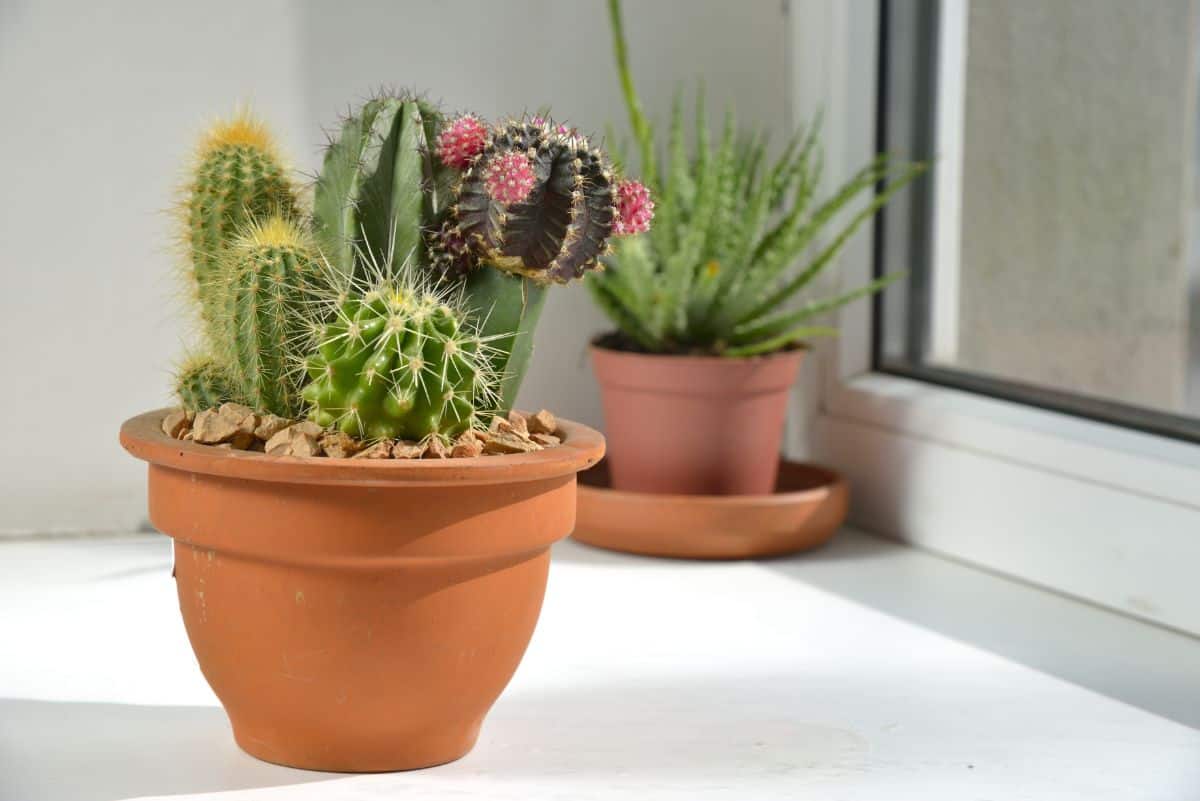 Last time in our Cacti Trimming series, we talked about how you can trim your cacti as well as some succulent species. Trimming is such an important process to the growth and development of a cactus. In the wild, cacti fall over, break apart, are hit by animals and more. These are natural interventions that keep a cactus from getting too heavy.
What happens when a cactus is no longer in its original environment? It needs help from a friendly horticulturist no matter how new they are to the hobby! This is why these guides exist: to help you understand your succulents and cacti and their needs. In this post we are going to cover the different reasons why you would trim a cactus.
Let's go!
Jump to:
Diseases to Watch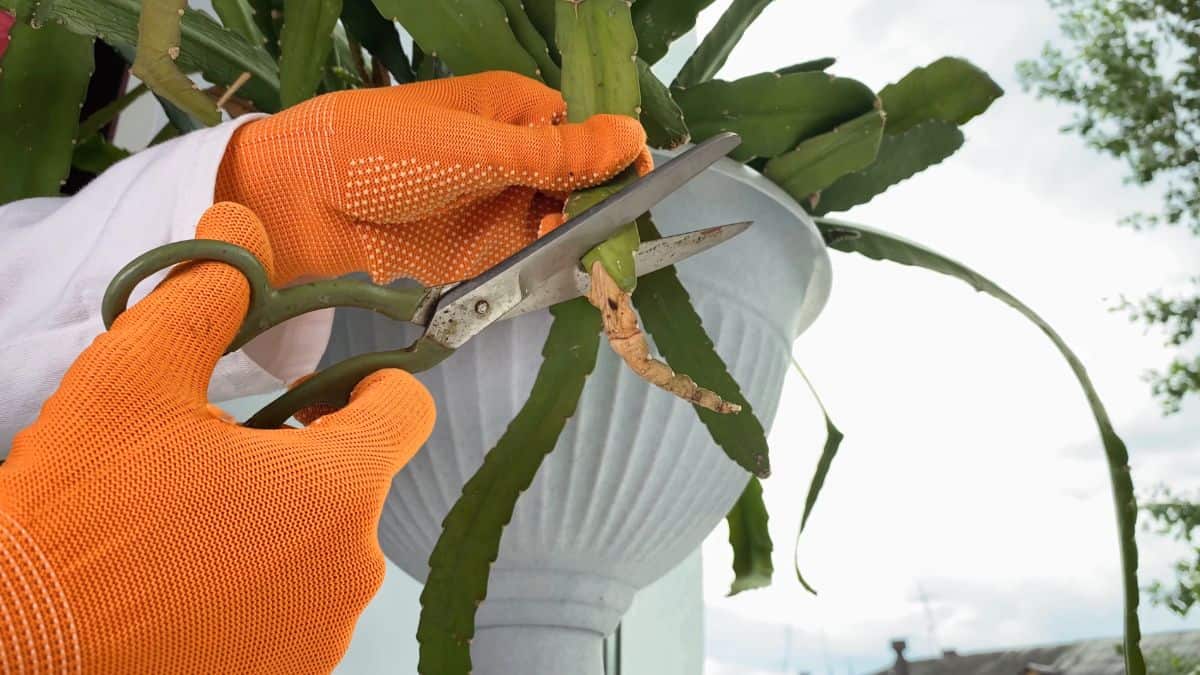 At the top of the list is diseases. Even though succulents and cacti are generally hardy plants, they can quickly become susceptible to diseases and pests. If a cactus is stressed enough, they can develop top rot, bottom rot, root rot, sunburns, dry rot, wet rot, and more. Most of these are caused by bacteria and fungus that attack the cactus when it is in a stressed state.
What to Look For
Dry rot of any kind is going to be very hard to spot early. What you want to watch for is brown, dried out patches at the base of the plant. Dry rot is a fungus that can be very hard to stop. Most cacti that are infected will die without extreme measures.
Wet rot and other fungi will look like black spots on the roots, the skin of the plant, or soft spots that look like soft spots on peaches. With this kind of rot, you must allow the dirt to dry out and, at times, you might have to cut out or off the affected area.
The Bigger They Are …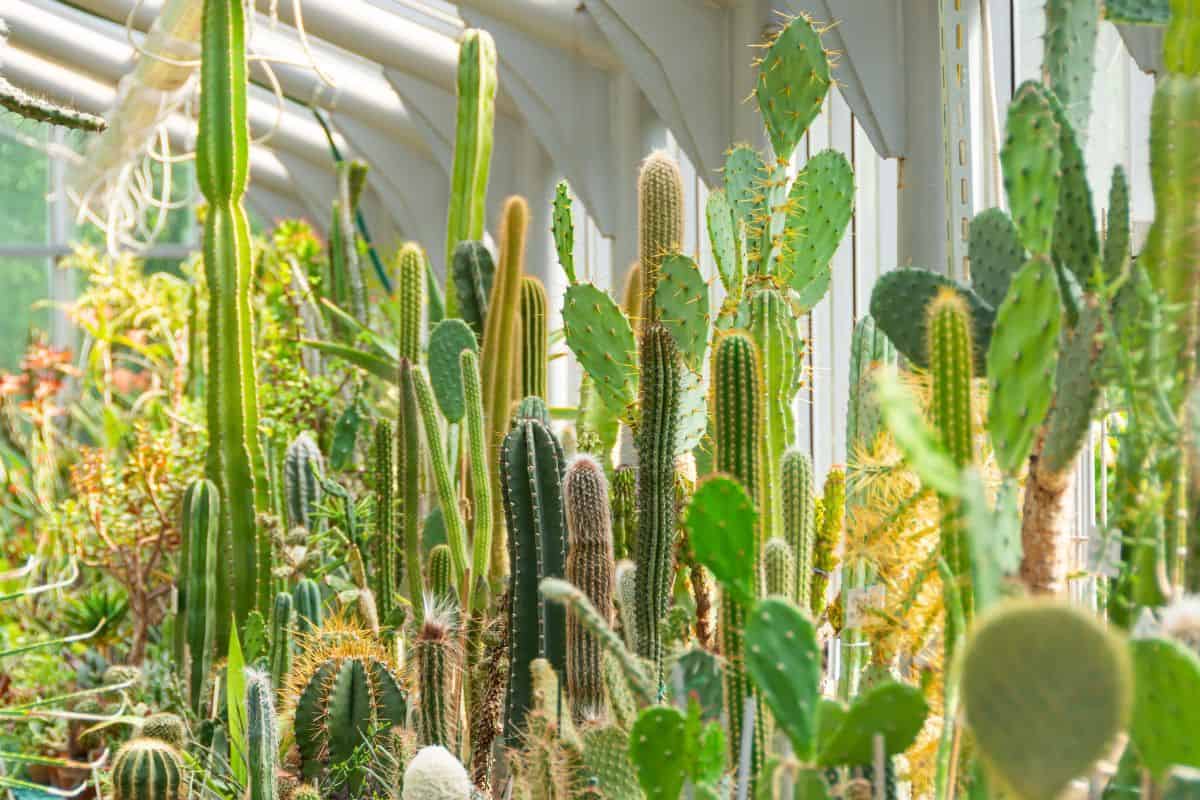 One of the best parts of cacti is their form. From small barrel cacti to the tallest saguaro, cacti have many interesting shapes. The problem with taller cacti is that they can potentially overgrow. Any trauma to the main stem of a cacti could lead to weakness in the structure of the column. Any open wounds could lead to an infection and the taller they are, the farther they fall.
If your cactus is leaning in a direction that might cause it to tip or fall, then it's time to trim the leaning tower of prickly pear. If you aren't sure how, check out The How here. Most of the time, when a cactus is leaning, it's a sign that damage has happened. While the cactus may survive the trauma, any change in a growth pattern can cause damage and imbalanced height.
… The Harder They Fall
Just as height can affect a cactus, so can weight. The best example to use when talking about height and weight is the prickly pear. In arid or semi-arid areas, prickly pears are everywhere. They self-propagate quickly, are hardy against the heat and cold, produce delicious fruit, and can grow to rather impressive sizes. Personally, the most impressive prickly pear I had ever seen was an ancient mound that had grown to four feet in height and nearly twice as many in diameter.
This was a wild patch of prickly pear and they all probably originated from the same cactus. This isn't going to be the case for an ornamental prickly pear such as the Santa Rita. Instead, an ornamental prickly pear has to be managed in both height and weight.
The most obvious sign of a cactus branch that is too heavy is separation at a joint. Yes, your cactus will begin to drop off the weight! This rips apart the cactus and leaves it prone to disease and disfigurement which is not what you want with an ornamental cactus … or any succulent that is in your care.
When it is time to trim, check as many joints as you can for any pulling. If there is even the slightest hint of pulling or damage, it is time to trim back the cactus to keep the branches manageable. This is the case for any cactus.
General Maintenance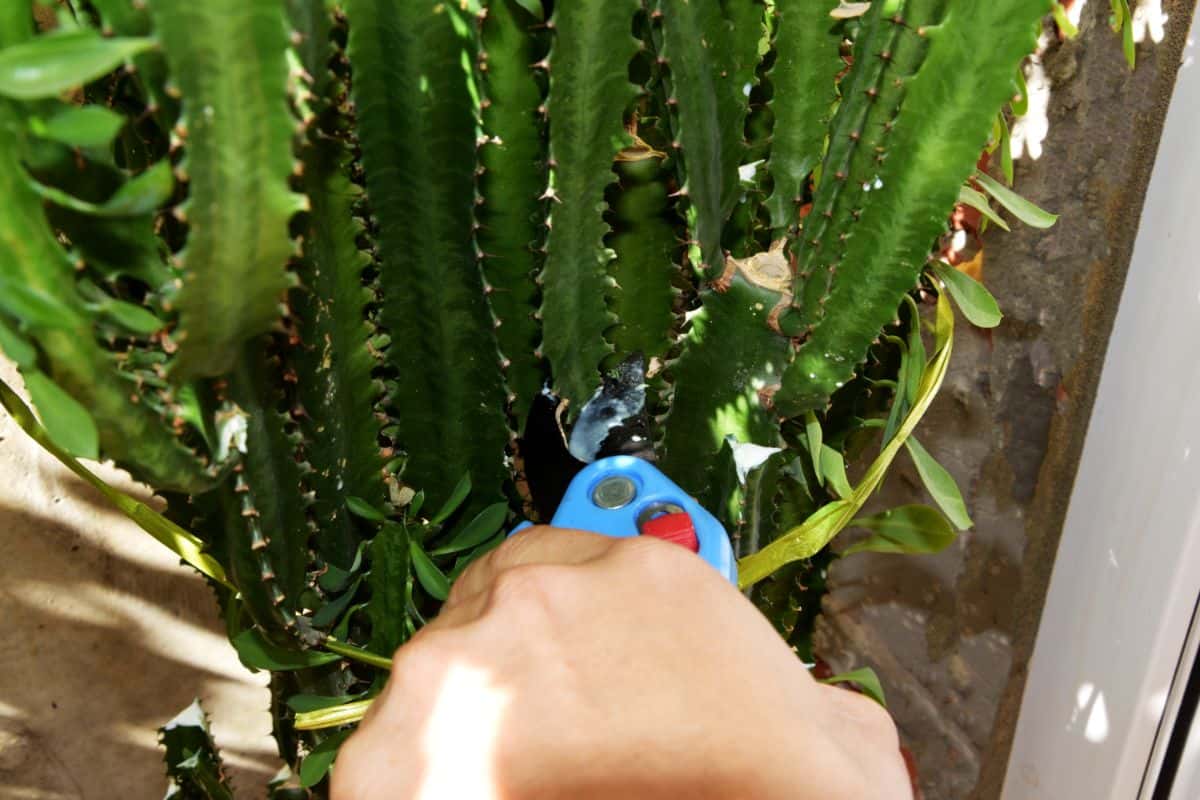 For several cacti, general maintenance is a great way to prevent damage and disease. Keeping height in check and weight managed will help a cactus grow stronger, develop deeper roots, and increase the diameter of the base of the cactus. Increasing the diameter of the base will also give the cactus more structural strength.
The rule of thumb for trimming fast growers is ⅓ of their height trimmed off every year. For slow growers, that can be every two years. Either way, remaining consistent with trims will help build a stronger succulent as long as sanitary trimming steps are followed.
More Trims, More Flowers
Can't lie about it: cactus flowers are unique: They are so varied!
Most cacti are going to bloom at some point in time. It may be a year from now, or hundreds of years, but it will bloom. When consistently trimmed, a cactus will grow additional buds along the trimmed line. The new buds develop into branches with additional nodes available for plenty of beautiful blooms.
Imagine a cactus that has been regularly trimmed … that's a lot of flowers!
Conclusion
Not only is trimming a cactus a good idea, but it's also necessary at times. Cacti can grow in many directions, shapes, and sizes which can make it difficult to determine how much to cut or when to cut. Here's the good news:
If you cut off too much of a cactus, it's okay! It will regrow!
If you follow the steps outlined in The How, then you can rest assured that there is a small chance that your cactus will get infected or have a hard time scarring over from a trim. The reason is that since tools are sanitized when trimming a cactus, the risk of getting bacteria on the plant is extremely low.
With this two-part series, I hope I've answered the question of how to trim cacti and why you need to trim them. Without proper management, a cactus can be heavily damaged. As a cactus owner, you also need to be prepared to act quickly if there is any rot on your cactus. Watch your cactus, keep clean tools, and get to trimming!
---