One can never go wrong with going for common succulents as a beginning grower because they're accessible. Their caring requirements are also easy to research. Most of all, they have this classic look that will fit any indoor or outdoor aesthetic.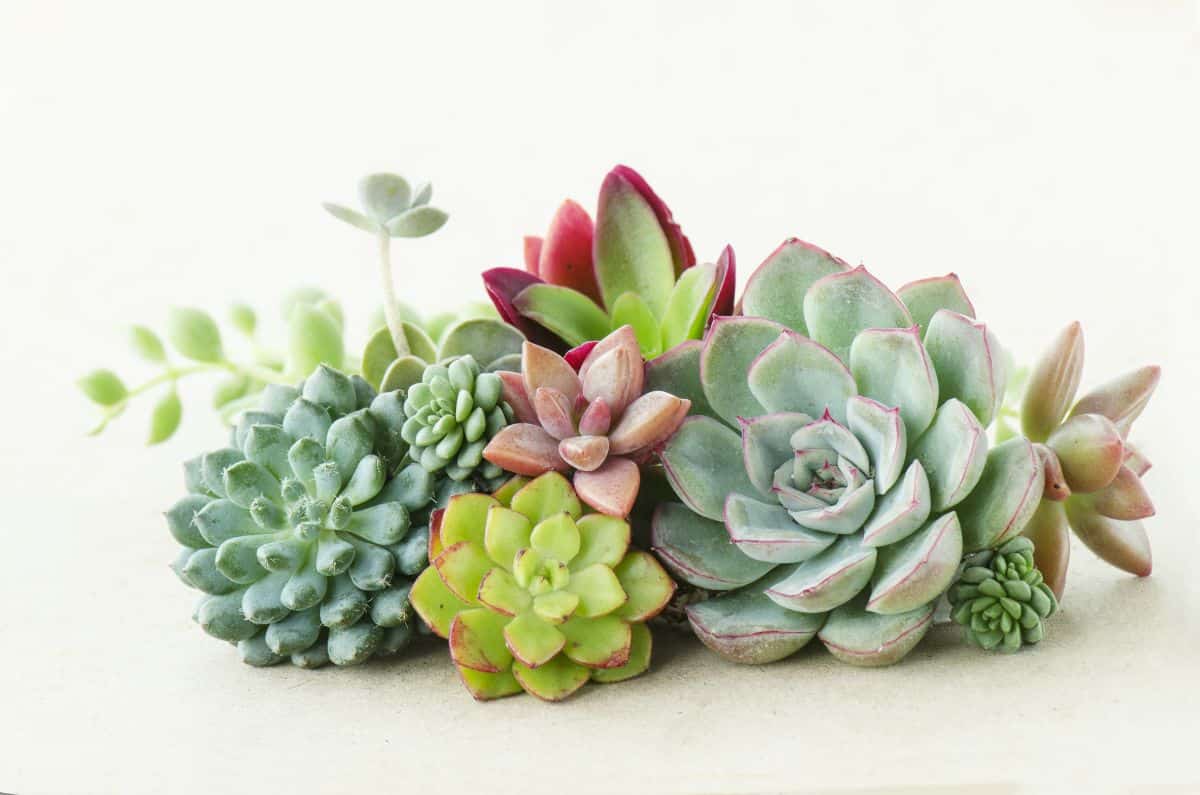 However, we also understand that there are times when it's the unusual that calls people towards this gardening pursuit. After all, a lot of this unique selection of succulents is visually striking.
Let's just say that when planted together, they can create a very mysterious ambiance for your garden. Allow us to share with you our four favorite unusual succulents. Aside from that, we'll share our go-to places on where to buy them and other beginner succulents.

Jump to:
4 Unusual Succulents for Sale
Before anything else, we just want to give you a heads up that we have an earlier post on rare succulent plants that you might want to check out as well. With that out of the way, below are four more unusual succulents for sale that you should consider adding to your awesome collection.
Lithops (Living Stone)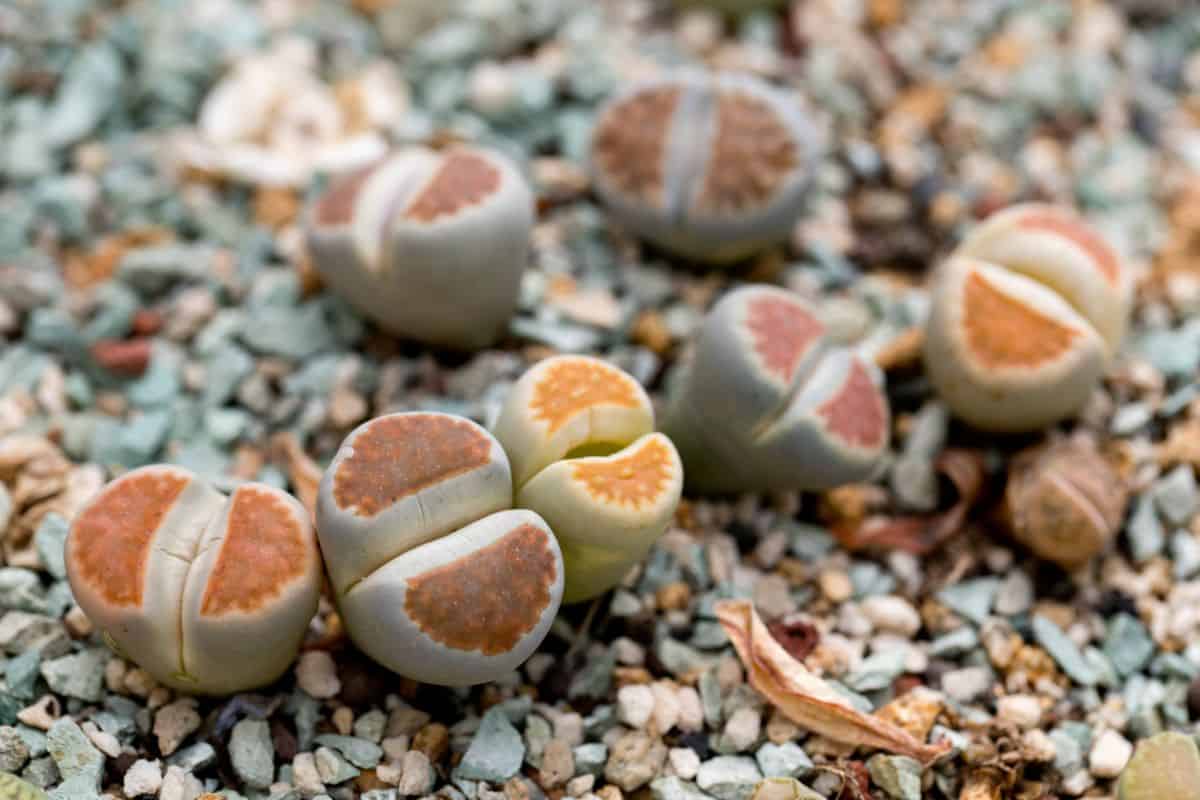 Buy it from:
Lithops is a genus that belongs to the Aizoaceae or Ice Plant family. Endemic to South Africa, this succulent plant is truly unique in its looks. After all, it literally looks like a living stone.
Its name itself comes from two Greek words, lithos and ops, which mean stone and face, respectively.
The plant gets this stone-like appearance from its funny leaf shapes. It's bulbous in form, and it usually comes fused with each other, divided only by a slit where new growth can emerge.
Corpuscularia lehmanii (Ice Plant)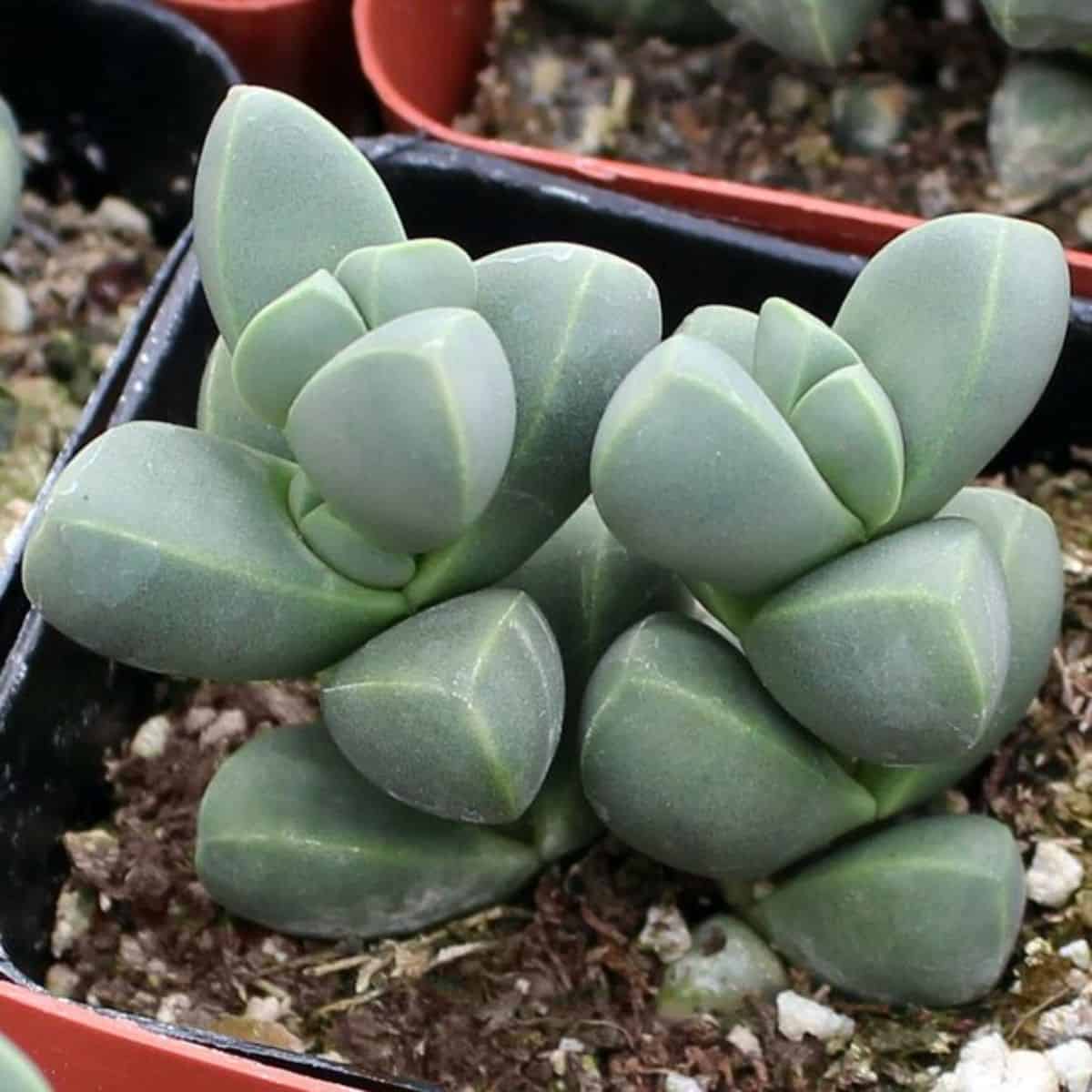 Buy it from:
If leaves that look like rocks don't look unique enough for you, how about geometric ones? What makes Corpuscularia lehmanii unique is its angular, three-sided foliage. In addition, it's fleshy and smooth, and it comes in a striking blue-green color.
When grown in its ideal environment, the Ice Plant can also produce butter-yellow flowers that bloom in the morning and sleep at night.
Aloe vanbalenii (Crawling Octopus)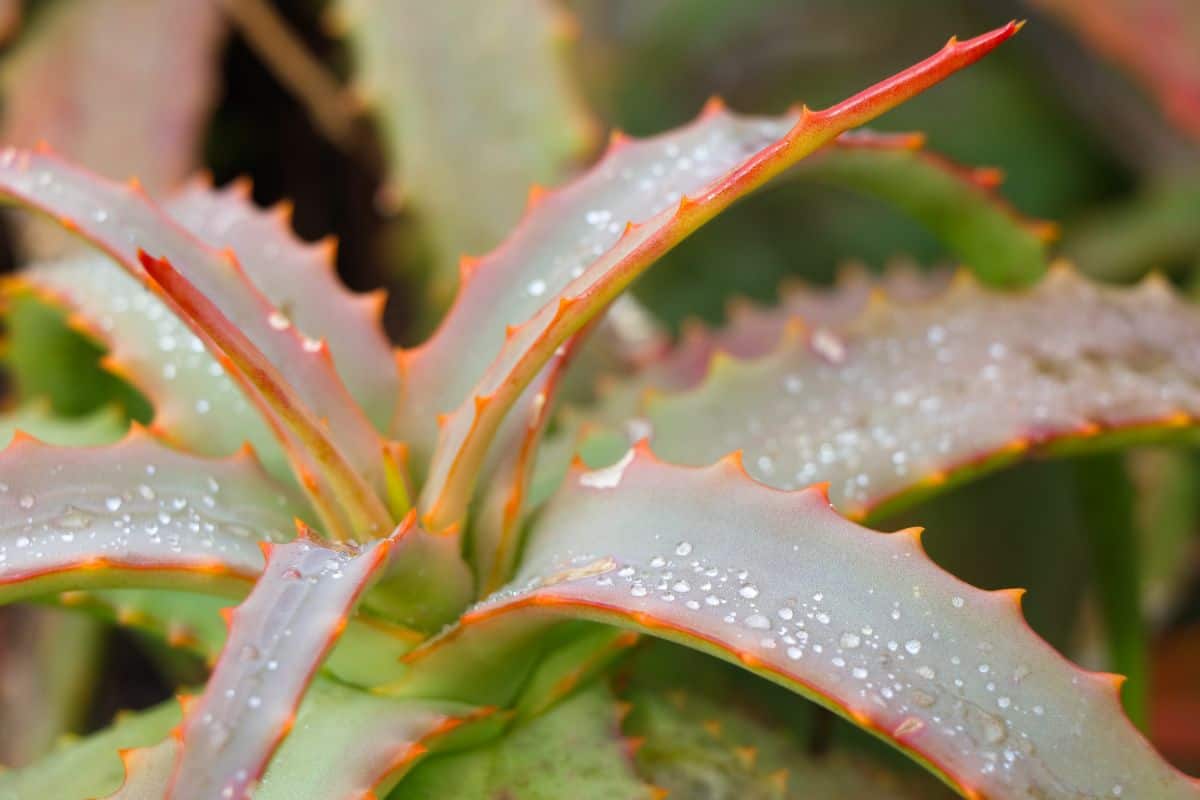 Buy it from:
We understand why Lithops or Ice Plants might not be right up your alley when it comes to your preferred selection of succulents. After all, it can look a bit cold with its silent rock-like and angular surfaces.
Bestseller No. 1
Bestseller No. 2
Dwarf Jade - Crassula Ovata Crosby's Compact, Rare Cute Succulent Plant Fully Rooted in 2" Pot
Crassula ovata 'Crosby's Compact' - You will get one Crassula ovata 'Crosby's Compact''. Crassula ovata 'Crosby's Compact'...
Strong Root System - Growing in our California farm, every succulent is carefully nurtured by gardener expert. Each succulent...
Easy to Care - Crassula ovata 'Crosby's Compact' needs some shade in burning summer. A south-facing window with good airflow...
Other growers, meanwhile, prefer bustling vitality or plants that look like live creatures with their vibrant colors, curves, and other features. If you're the latter, then we highly recommend looking into Aloe vanbalenii.
Also commonly referred to as Crawling Octopus, this evergreen succulent comes in green and reddish tones. Aptly named, it has long recurring and arched down leaves with short teeth-like spikes. This structure has made it look like overturned octopi.
Another name this plant's referred to is "Van Balen's Aloe".
Mammillaria bocasana (Powder Puff Cactus)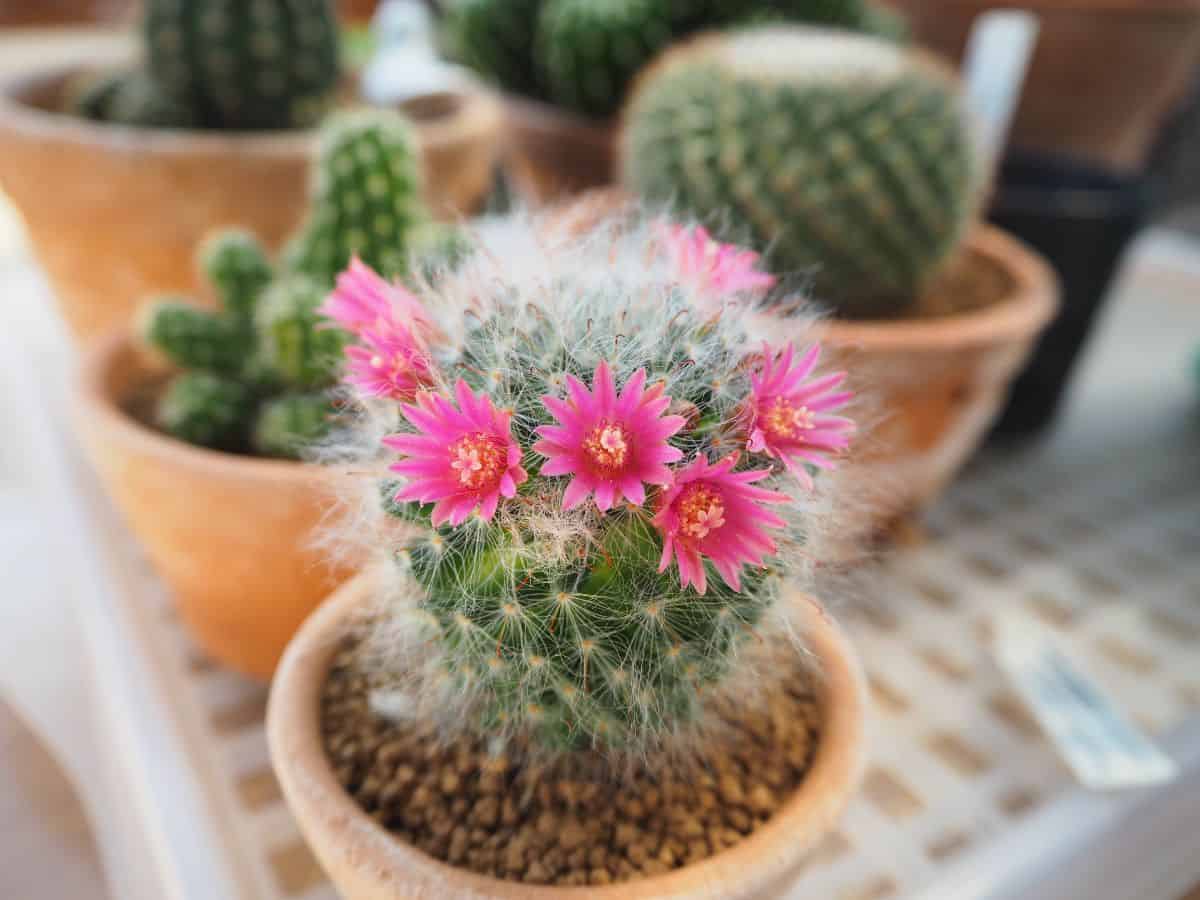 Buy it from:
Finally, we will be remiss if we don't feature an exotic cactus for sale. After all, we consider our cactus plants as vital parts of our succulent collections.
If you're a fan of rare cacti as well, then we highly recommend the cute Powder Puff Cactus. It is a globose cactus with copper, sometimes rose good-looking, spines topped with a coating of fluffy white, cottony hair. In addition, this cactus for sale produces white to pink flowers, usually near its crown.
The effect? The Mammillaria bocasana will look like a white, fluffy cactus queen topped with a dainty flower crown.
Where to Buy Unusual Succulents
The unique succulent plants and varieties of cactus featured above are not the only rare varieties of succulents you'll find out there. As we've mentioned, we have a separate post for more selections of succulents and cacti you can consider.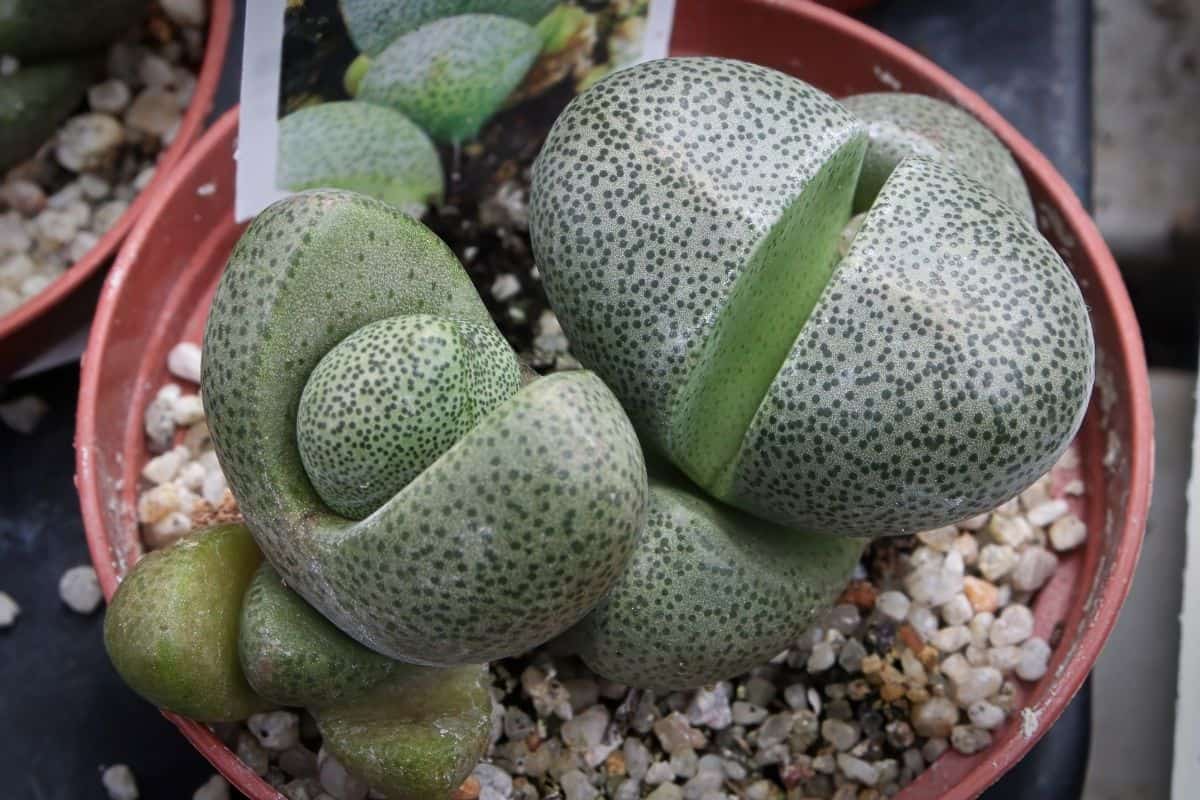 Aside from the ones we have already listed, another way to find unusual succulents for sale is by browsing through their top sources. Below are three of our favorite spots to haunt when looking for interesting varieties of succulents to add to our gardens.
The first shop that we'll feature is Leaf & Clay. As you might have guessed, they also offer a variety of containers aside from their premium quality succulents. It is one of the reasons we enjoy shopping with them. Not only do we get to choose exotic succulents, but we also have the chance to shop around for the perfect planter.
What we love most about Leaf & Clay, though, is that their variety of succulents are already divided neatly into four categories. These are Strange & Unusual, Low Light, Cacti, and Pretty Pastels. It makes it easy to look for the succulent plants you need, from unique ones to trend succulents.
If quality is what you're after, then you'll never go wrong in getting your plants from a family-owned and operated succulent nursery. There's a common misconception that family-owned nurseries have fewer selections, but that's not the case, especially for Planet Desert.
They have already been in the business for over 15 years and have grown their varieties of succulents to an amazing spectrum. Aside from that, we appreciate their excellent shipping quality. They offer year-round shipping, five days a week.
They also usually ship your succulent orders a day after sending in your order, so you'll surely receive your package fast.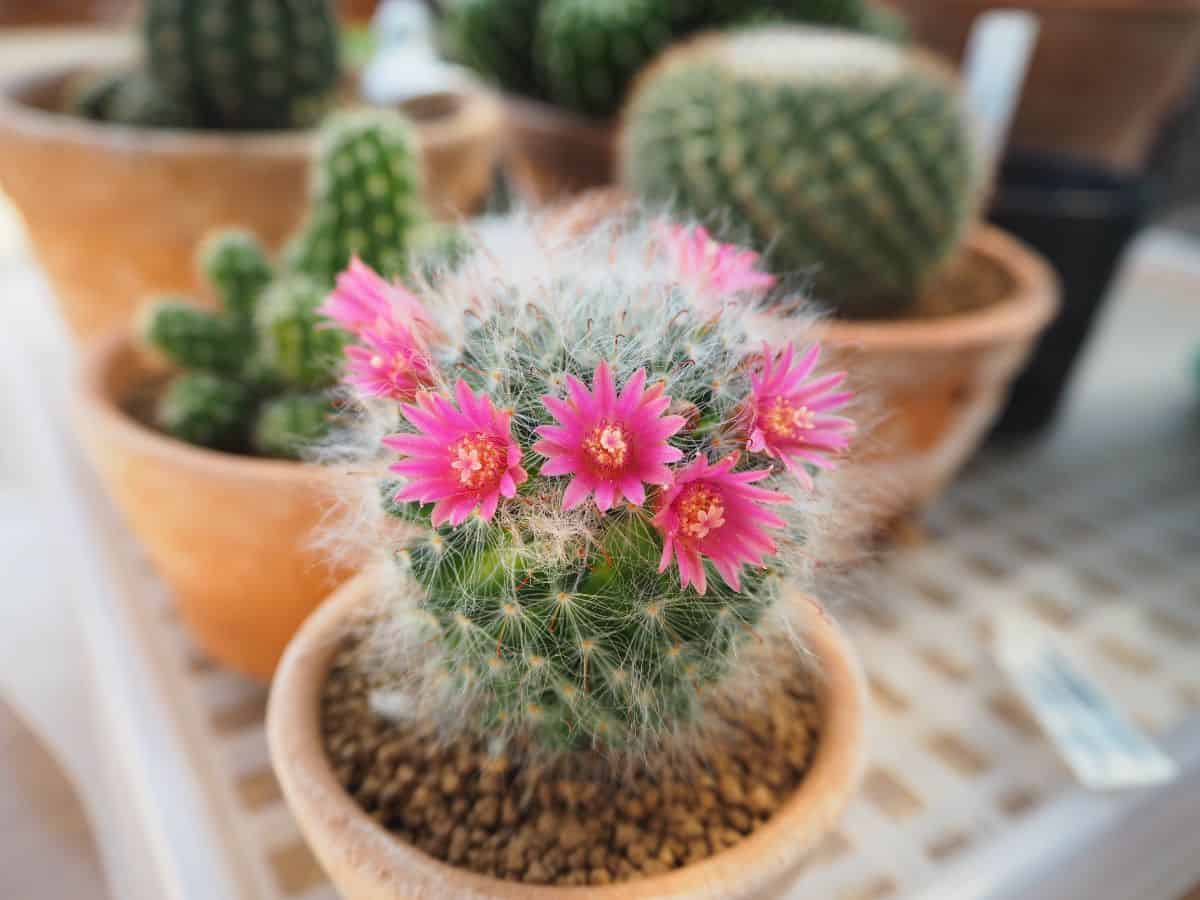 Lastly, those looking for a shop that offers thousands of succulents can check out Mountain Crest Gardens. They are one of the pioneers in the industry, having been founded way back in 1995.
They have over 700 varieties of succulents, from cheap succulents to premium succulents. We also like how their vast collection of real succulents is divided into multiple categories that you can explore.
They even have hand-picked special collections for weddings and events. As such, they are also our go-to place to get holiday-themed seasonal succulents.
Don't Forget to Visit Your Local Nursery
Aside from the locations we have mentioned, you can also check out your local nursery. We know that the types of succulents that these brick-and-mortar shops usually have are pretty limited but think of it this way.
If you do find weird succulent species in their offers, then you won't have to worry about your rare plants getting beaten up during regular, standard shipping or even rush shipping. After all, the state that you receive your plant in will very much depend on the store's preferred shipping method.
Other reasons we sometimes prefer to get our weird succulents from local growers are 1) we can get fast and easy answers to all of our questions; and 2) we are sure that the plants have already acclimated with our current location.
You see, there's nothing worse than having a rare succulent delivered to your home for it to arrive fresh and healthy yet die just a couple of months after. Getting them from a closer source can minimize this from happening.
Hunting for Unusual Succulents for Sale
One of our favorite parts of this gardening journey is looking for the varieties of succulents to care for, whether outdoor or indoor succulents. There are limitless options to choose from out there.
Others love classic green rosettes, while some love more colorful variants. For us, though, we love unusual succulents, particularly those that you wouldn't just find anywhere.
We feel that it gives our garden some character. Not to mention that we always enjoy telling our friends stories of how these succulents got to our doorstep.
We hope that you have found our favorite unique plants interesting. Feel free to explore other online sources aside from the ones featured above. There are other stores out there that we weren't able to mention due to the lack of space.
Finally, you can always visit your local nursery. You'll never know what surprises they have in store.
Happy succulent hunting!