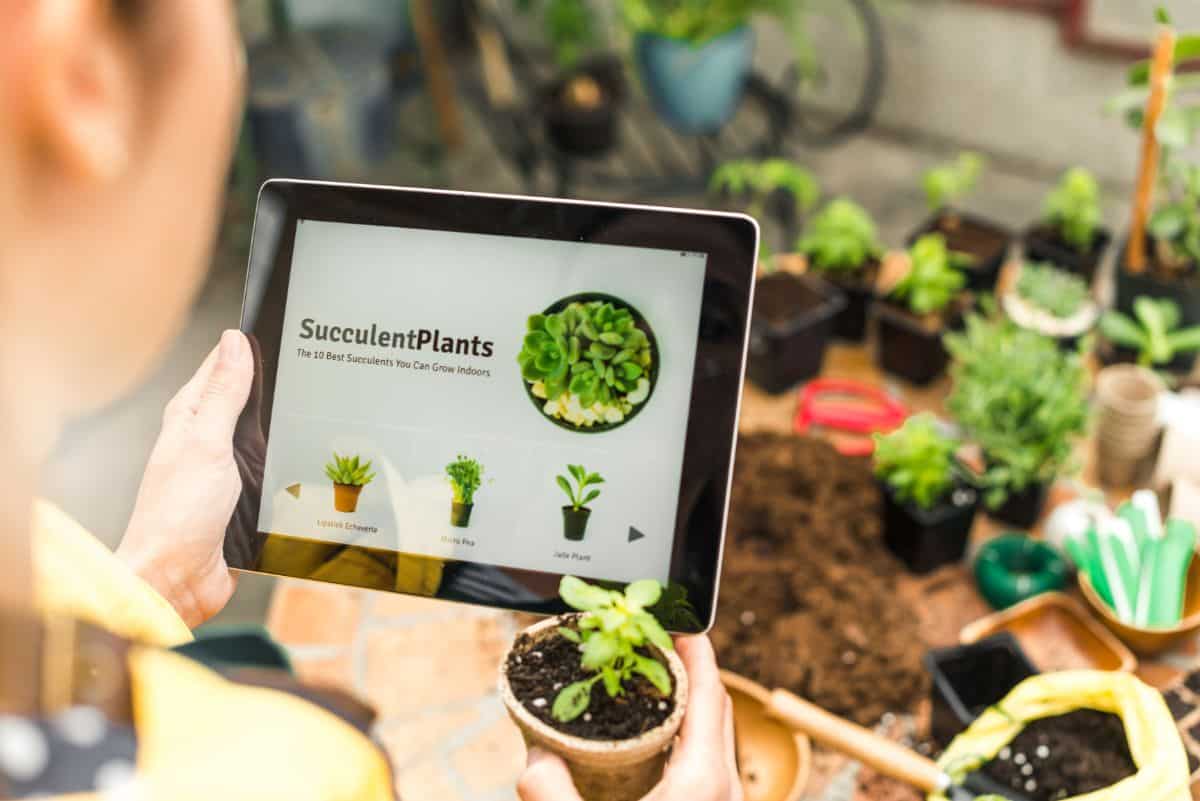 With the growing popularity of succulents, there are more and more vendors vying for the opportunity to sell them to you. The question of where to buy succulents online is getting ever more difficult. Different online stores offer an amazing collection of succulent plants for sale from around the world.
However, as my partner keeps reminding me, by this point I've ordered succulents from just about every online store there is.
Plants are plants, but the shopping experience can vary greatly depending on where you order from. The logistics that go into shipping plants (from how they're packaged, how long shipping takes, weather considerations, etc.) can be the difference between a thriving new plant and a dead-on-arrival.
Jump to:
Where to Buy Succulents - 7 Best Places to Buy Succulents Online: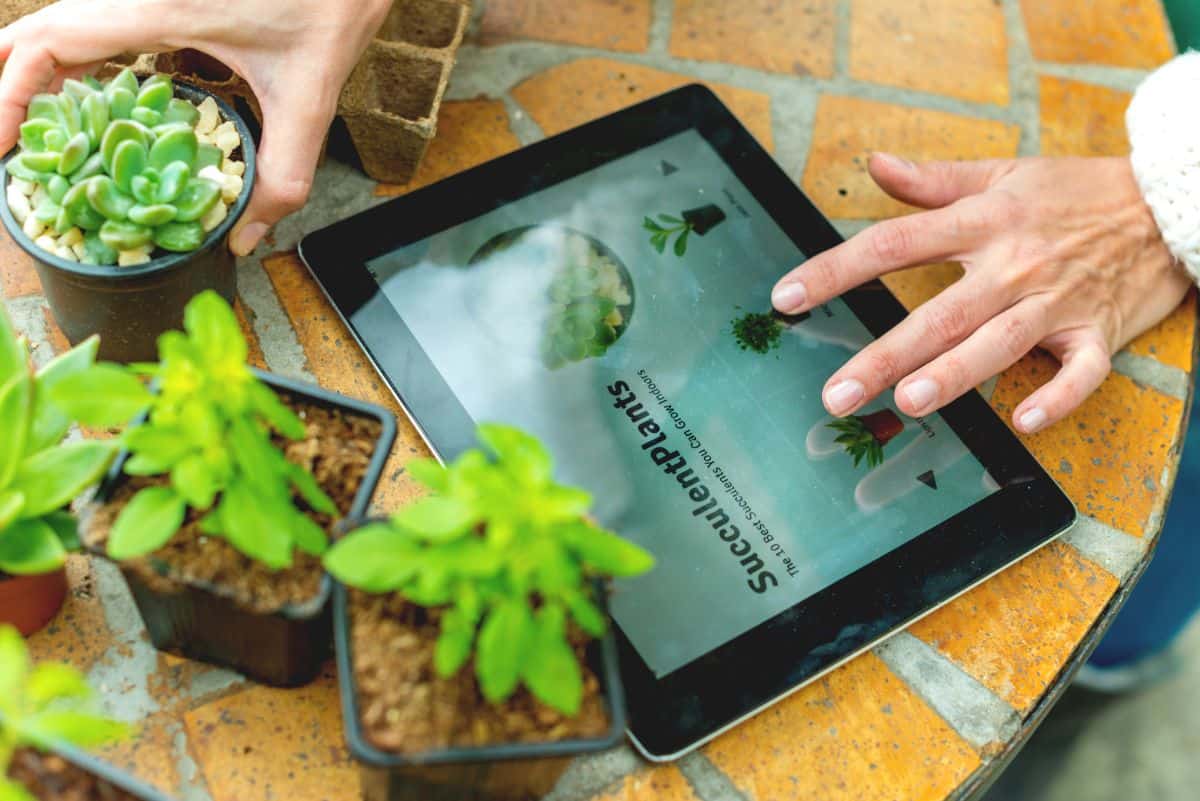 If we're gonna talk shop, let's do it right. Here's how this page is organized:
Amazing Value Succulent Stores
Great Shipping Succulent Stores
Bulk Purchasing Succulent Store
Rare Finds Succulent Store
I categorized the online succulent stores this way to guide your shopping experience a little bit. Each section will elaborate on my experiences with those succulent vendors. You can click on any of the links in the list above to skip to that section!
The websites below are not ranked in any particular order. Each of them has pros and cons, different plant varieties and succulents for sale, shipping methods, and deals. Therefore, if you're not sure where to buy succulents, I'd recommend checking out a few below!
1. Mountain Crest Gardens
(Amazing Value)
Touted by many as the best place to buy succulents online, you can't go wrong buying from Mountain Crest Gardens.
Click to see more at the Mountain Crest Gardens!
MCG is one of the most popular places to buy succulents online - it's constantly recommended and referred by happy customers. I don't want to show any favoritism, but it's also the first place I check when looking for new plants.
That's no great surprise, either. They carry a wide variety of plants for a very reasonable price.
I had bought some colourful succulents and air plants from MCG. I was very happy with their customer service.
They've got all kinds of deals to help you kickstart your collection:
bundles of random succulents on the cheap
leaves
trimmings bags
succulent trays, and more
Bonus Hint: All of those cheap succulent gifts with loads of plants is a GREAT way to subtly convert your friends and family. Gift cards are an option, too.
Of course, Mountain Crest Gardens isn't limited to simply plants. They sell pots, planters, centerpieces, books, miniatures, DIY kits, and more.
My favorite part about MCG, however, is their organization of plants.
Just go to their homepage and you'll see 6 big categories:
Bulk Trays
Indoor Plants
Miniature
Hardy
Ground Cover
Rare Finds
It's really helpful to have all the succulents sorted out for you already (especially for people new to the addiction). I wouldn't say their Rare Finds are all that rare, but the big selection of hardy, frost-resistant succulents more than makes up for it.
In other news, they recently started a rewards program. Now you can feel less guilty for each binge on succulents. It's like your obsession is feeding itself now… in a more affordable way.
Reasons to buy succulents at Mountain Crest Gardens:
Huge selection
Reasonable prices
Bulk options
Well-organized store
Subscription options
Lots of cold-hardy succulents
Read our in-depth review of the Mountain Crest Gardens Online Store.
2.The Succulent Source (Amazing Value)
Click here to see more at The Succulent Source!
A critically-acclaimed online store, The Succulent Source is a favorite of many. So good, actually, that we spent a fair bit of time on their products.
The short version is this: The Succulent Source (not to be confused with another site called simply "Succulent Source") is a very well-rounded business.
They're family-oriented, passionate about plants, and have great customer service.
At first glance, it may appear that their selling point is a bunch of cute children selecting succulents for you. And, well yeah, that's true.
But that can only make things better. Kids have great taste in plants. At least, any kid that grows up in a succulent nursery will. (Gosh I wish I had their childhood.)
Customers are always impressed by the quality and speed of Succulent Source shipments. Do you want to know the secret to great shipping?
Sending happy plants quickly.
And how could the plants not be happy when they're being shipped directly to you from sunny Southern California?
Were you thinking about a succulent-themed wedding? Of course, you were, those are awesome. Well, the Succulent Source has everything from wedding favors, to bridal party accents, to centerpieces, and more!
They also offer wholesale plants, corporate packages, arrangements, DIY projects, and a monthly succulent subscription!
The Succulent Store truly is a one-stop-shop for different types of succulents. Moreover, what we particularly like about it is a great selection of cheap succulents.
Reasons to buy succulents at The Succulent Source:
The succulents are kid-sourced!
Good selection of succulents
Low prices
Cuttings, leaves, plants, and trays
Succulent wedding/event favors, gifts, accessories, and more
What makes an online succulents store an "amazing value"?
These 2 stores, Mountain Crest Gardens and The Succulent Source, have some of the best pricing of any of their peers. For the penny-pinchers (like me) it might as well mean "The best overall" succulent stores! The determining factors are:
succulent quality on arrival
succulent price
shipping methods and speed
number of different species and availability of succulent inventory
amazing customer service
the frequency of deals and sales
Unless you're looking for something in particular, these succulent stores are the first place to check. They've got the best combination of quality and bang-for-your-buck. You'd be hard-pressed to beat these fantastic succulent shops.
Check out our in-depth review of The Succulent Source!
3.Leaf & Clay (Great Shipping)
Click here to see more at the Leaf & Clay!
The elegant, minimalist website belies what is really a comprehensive catalog. Leaf & Clay has one of the most extensive lineups of succulent species on the web.
As for shipping - they've got it down. Succulents are shipped bare-root, which helps keep them dry during transit. It also mitigates the spread of pests (not that I'd expect plants from Leaf & Clay to have any pests).
The plants are wrapped tightly, yet gently, in tissue paper. The succulent box is filled with paper shreds to give the plants plenty of support. Each box is sealed with tape and has FRAGILE printed on every side.
Although it's generally advisable to only order succulents during moderate temperatures, Leaf & Clay has got you covered.
You can get a hot pack for winter orders and most succulents can stand the heat even during hot summers.
Check out their collections of hardy, rare, low-light, and straight-up weird succulents and cacti.
Beware, though, you'll probably end up buying more than you expected if you browse around. It's a good thing they have free shipping on orders over $75!
Make sure to sign up for their newsletter! They've got loads of deals monthly. Like all good succulent vendors, they have a Safe Arrival™ Guarantee. If your plant isn't in perfect health when you get it, you'll get another for free.
Also like all good succulent vendors, they have a monthly subscription for new plants on the reg.
Sometimes it's okay to treat yo'self.
One of the greatest strengths of Leaf & Clay is their clean and clear pictures of plants. You know just what you're getting when you order there.
Don't wait around if you spot something you like, though! Their inventory moves quick and particular species often go out of stock!
Reasons to buy succulents from Leaf & Clay:
Best and fastest shipping
Clean, simple, intuitive site
Premium-quality plants
Good selection, occasionally rare species
Frequent deals and discounts
Succulent subscription box
Read our in-depth review of Leaf & Clay here for lots of extra info.
4. Amazon (Great Shipping)
Click to see succulents available for sale on Amazon!
Yeah, yeah, you weren't expecting to find this here. Believe it or not, the fat plant trade on Amazon is thriving. Assuming you have Amazon Prime and are ordering a Prime-eligible item, it suddenly becomes a really good deal.
If you have Amazon Prime already - you're in luck (if not, here's a 30-day free trial).
Shipping can be a bit expensive, especially for plants. They have to be packed very carefully and tightly, then shipped really quickly to avoid any damage. Few online succulent stores offer free shipping on all orders, you usually have to buy quite a few plants first.
But at Amazon... well, you know how that goes. Free two-day shipping! Sometimes as fast as one day! Take advantage of that Prime membership to get some great prices on your succulents.
It's not like the options are lacking either. You can find lots of succulents collections, succulent accessories, and countless succulent seeds. The quality varies by seller, of course, but the options are endless.
As with all Amazon purchases, read the reviews of other customers when making your decision!
There are loads of succulent plants, cuttings, accessories, and pots available through Prime.
What's better than satisfying that Amazon spree with sweet, sweet succies? Nothing. That's what. Two-Day Shipping here we come!!
Reasons to buy succulents at Amazon:
Use that Prime Membership!
Great customer protection
Large variety of succulents for sale
Fast shipping
The Deciding Factors
There's nothing worse than being excited for plants you bought, only to have them arrive dead or damaged. Here are the criteria we're considering:
Speed of shipping
Price of shipping
Sufficient box filling
How the succulents are prepared (bare-root, in a pot, etc.)
Return policy / guarantee
Quality/size of shipped succulents
Temperature Protection
Affordable succulents
Of course, the below stores are great succulent stores in every way. They're just particularly notable for their excellence in shipping.
5. Succulent Gardens (Bulk Purchase)
Buying succulents online is a total breeze with Succulent Gardens. Their generous free shipping and 14-day satisfaction guarantee make it a totally risk-free option.
Not that you need it - their plants are of impeccable quality. People tend to think that bulk means low-quality, but that's not the case here. The only risk you are taking is that you'll get addicted!
The selection at Succulent Gardens is especially cool because, in addition to normal pot-sized plants, SG also has landscape-sized plants. Yeah. Look at the size of this thing.
Click here to see more at the Succulent Gardens!
Most casual succulent shoppers probably aren't buying plants of that size, though I'm not casual.
Succulent Gardens truly excels at serving large clients. Their whole catalog revolves around wholesale plants. In fact, I don't think it's possible to buy plants from them in quantities less than 6 at a time.
They've even got a program for resellers. You could start your own succulent nursery with help from these guys.
And that's not even my favorite part.
Succulent Gardens has healthy plants, huge plants, and happy plants. But they've also got some of the best planters and DIY kits in the industry.
Here's one of my favorites.
I just love vertical succulent gardens so much.
Honestly, I might replace all the art in my home with these sorts of things. Picasso ain't got nothing on the natural beauty of cacti!
Reasons to buy succulents from Succulent Gardens:
Large quantities, but no sacrifice in quality
A huge diversity of really nice DIY kits
One of the few places to buy landscape-level plants
Free shipping!
The Deciding Factors
There comes a time in every succulent hoarder's life where buying succulents one or two at a time just won't cut it anymore. For those people, we have found the best places to buy succulents in bulk (or buy succulents wholesale).
Factors to consider:
How big does bulk go?
Discounts on bulk purchases
Price per succulent
Variety packs or single species
Shipping options for bulk
Commercial discount
Read our in-depth review of the Succulent Gardens Online Store.
6. Planet Desert (Rare Buys)
Speaking of cacti - if that's your thing, then you need to head on over to Planet Desert right now. They have the largest selection of spiky plants on the, well, planet.
In fact - I got in touch with the owner (Mark Ramirez) to ask just how he sources his massive collection of cacti. His answer?
Cactus Tours. The man and his family go driving around California looking at other nurseries, private collections, gardens, and even the nearby deserts! All in the pursuit of prickly pokers.
Click here to see more at the Planet Desert!
Seriously, sign me up. That sounds like heaven.
They go on these tours with some frequency, so the stock is always rotating. You never know what crazy, new cacti and succulents will be available, so check often.
By the same token, you can't count on any of the limited stock to always be available, so don't sit on it!
The prices at Planet Desert are market-standard for your usual (desert) garden-variety succulents and cacti. Some of the really rare ones can get pricey, but it's totally worth it.
Like Succulent Gardens, Planet Desert also has a few huge plants they sell. Have you ever wanted a cactus larger than you? If the answer is no, you're on the wrong website.
If the sheer diversity of plants weren't enough to make me fall in love with Planet Desert, it's the authenticity of the owners. I've rarely seen a business that is so involved and invested in their customers.
You can't go wrong shopping at Planet Desert! For a more in-depth review, check out our article on the nursery!
Reasons to buy succulents and cacti from Planet Desert:
The most diversity of succulents and cacti, period.
Rotating stock - something new every time!
Family-oriented business
Cactus tours are cool
Check out our in-depth review of the Planet Desert Online Store!
7. Etsy (Rare Buys)
Another unconventional entry, but Etsy has a wealth of succulents and related paraphernalia.
Etsy is an online marketplace, like Amazon, but it's generally filled with individuals instead of manufacturers. This is the place to go if you would rather support individuals or small businesses.
You're likely to find a quality comparable to or slightly better than Amazon. Lots of things on Etsy are homemade or handmade.
For plants and succulents specifically, these plants are straight out of another gardener's collection - not a big commercial greenhouse.
So, essentially, you're getting free-range, organic succulents, and cacti.
That label, even in jest, comes with a higher price tag. Since you're buying from people with low-volume stores, prices tend to be a bit higher.
The trade-off is that you have access to thousands of individuals with ten times that number of plants.
That sort of reach means you can find one-of-a-kind unique plants. You'll pay top dollar for them, though.
Click here to see succulents available on Etsy!
The platform can be a bit daunting to delve in if you're unfamiliar, here are some of the best Etsy succulent stores:
That wraps it up for this Etsy Shop roundup, but there is much, much more. A simple search for "succulents" on Etsy will yield innumerable results.
Reasons to buy succulents on Etsy:
Support individuals and small businesses
Incredible variety of succulent plants for sale
Plants are cared for by hand
The Deciding Factors
Once you've got enough bulk succulents to be a real hoarder, it's time to move over to the 'collector' side of the obsession. You've probably killed enough plants (sad but true) to know how to take care of them, so try your hand at some rare plants. These vendors are rated on the following:
Representation of different genera of succulents
Selling both succulents AND cacti
Uncommon and rare succulents
Does inventory change often?
Size of regular inventory
Read our in-depth guide on how to buy succulents on Etsy.
---
What's your favorite place to buy succulents online? Do you have any experiences about buying online or do you know other places where to buy succulents that you'd like to share? Tell us below!